I hope to someday be old and wise.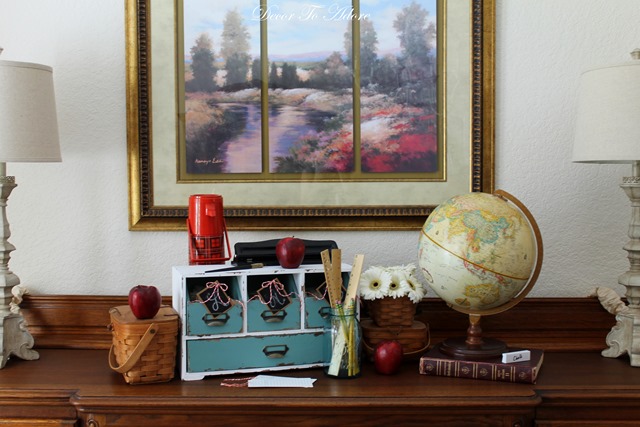 One of the best pieces of advice I ever received was from 92 year old Grandma Jingles. She told me that she was proud of me for sticking with my education despite the many obstacles I had faced but that even once I earned my degree she hoped I would never stop learning.
As she sat in her chair I looked at the side table stacked with the several medical journals she received each month. They had been flagged and highlighted so that the retired nurse in her could keep up with all the modern miracles. In her lap was a new knitting pattern she wanted to try out on the caps she made for Honduran orphan children.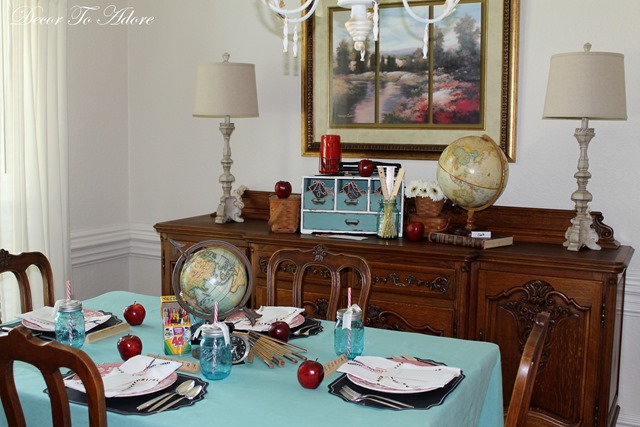 Continuing education is something that Mr. Decor and I also try to instill in our own children. Leading by example the Mr. is now learning to play the guitar. It is something he has always wanted to do. Once I graduate in the spring I have a long list of things that I want to learn that won't require any term papers. I can't wait!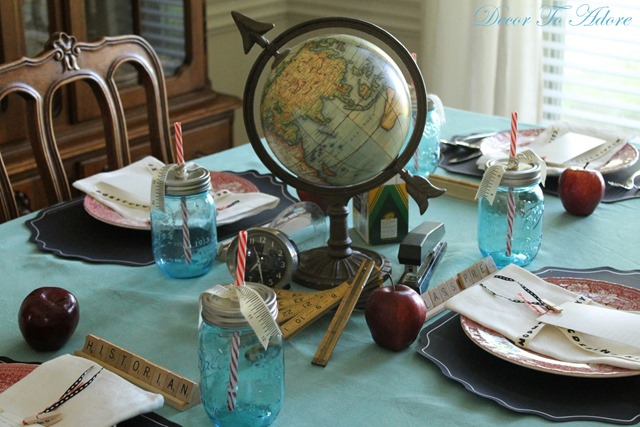 We try to teach our children that as they grow and begin to travel about the globe they should remember to spread happiness and joy wherever they go. 
There is laughter in our home everyday. For the 2016 back to school tablescape I assigned cheeky student council roles. Everyone agreed that I made the perfect class secretary. (smile)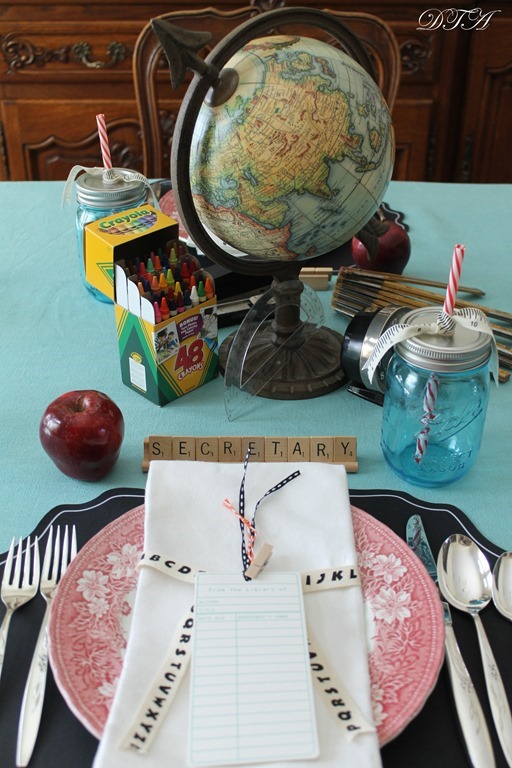 As a parent I sometimes grow weary of repeating myself over and over. But hopefully my children are filing away these gems of knowledge deep down in their hearts.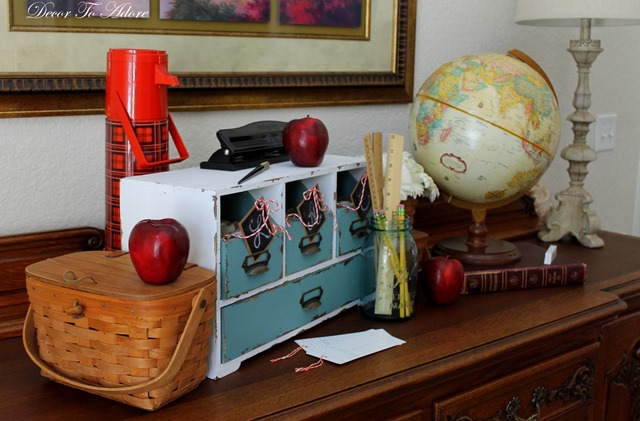 For with knowledge, kindness and love they truly can make the world a better place.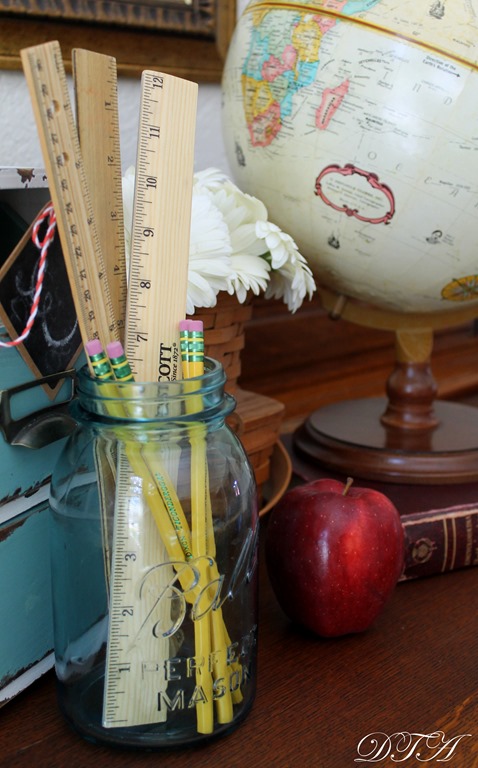 Never stop learning,
Laura
"An intelligent heart acquires knowledge, and the ear of the wise seeks knowledge." ~ Proverbs 18:15
May God bless those whose lives were forever changed.