Last week on my fall tour I shared a tablecloth and set of napkins that I had recently made.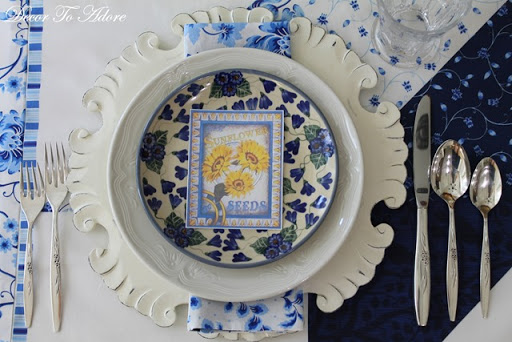 There was also a post featuring a DIY tiered tray. On the bottom shelf were some patchwork napkins.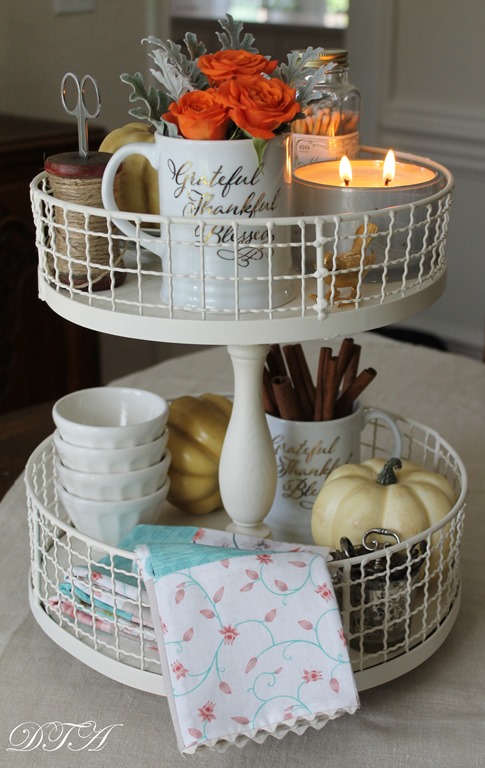 But before we start the tutorial let's go back in time a bit.
Over the summer I entered Thistlewood Farms Sweet Tea Fabric Challenge. I was absolutely overjoyed when I learned my sailboat applique pillows were selected.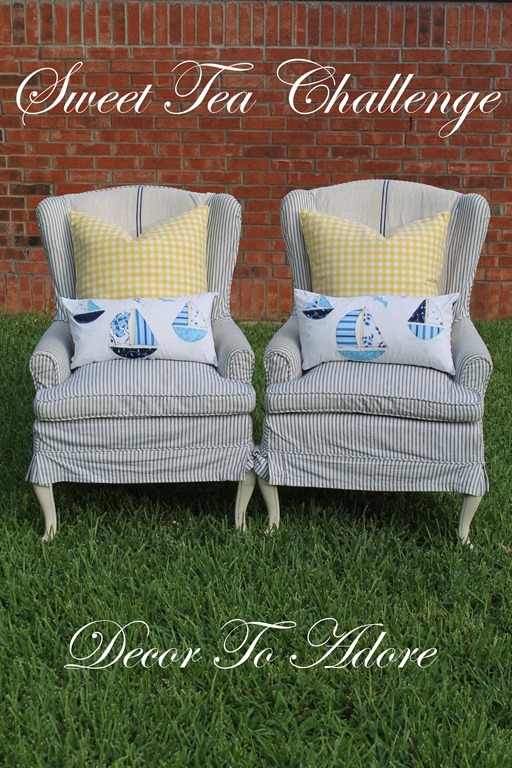 KariAnne graciously sent me some wonderful cloth from her Hoffman Fabric Sweet Tea fabric line.
In thinking about what to do with the fabric I remembered my friend Kitty from Kitty's Kozy Kitchen had also joined the challenge and created some wonderful napkins which inspired me to make my own.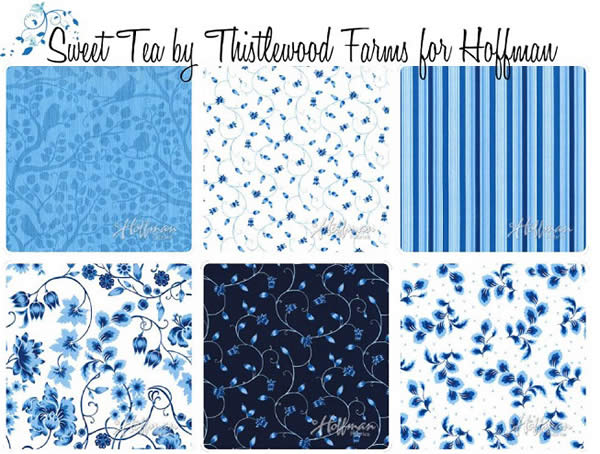 Each napkin requires 9 squares of fabric. Charm packs of fabric come in 5" squares so I opted for that size. You can absolutely make them larger if you want a larger napkins.
Sew them together first in blocks of three and then join the strips of fabric together.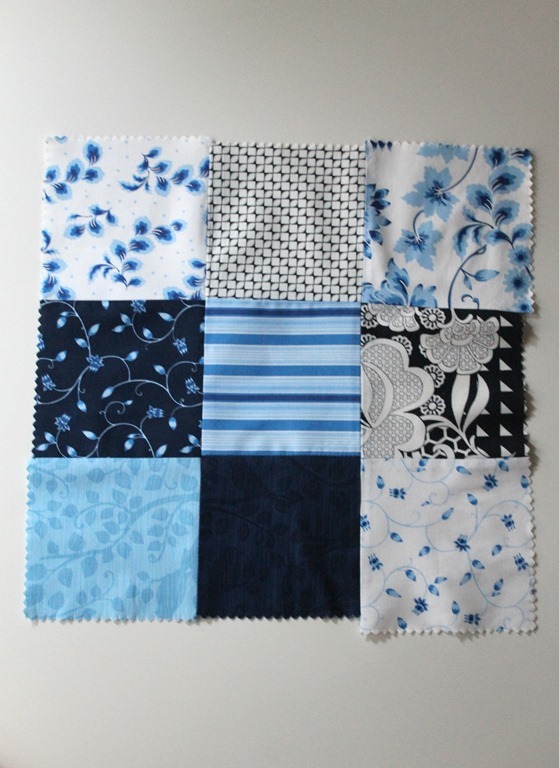 Trim up any uneven edges and then cut each block in half and then in half again.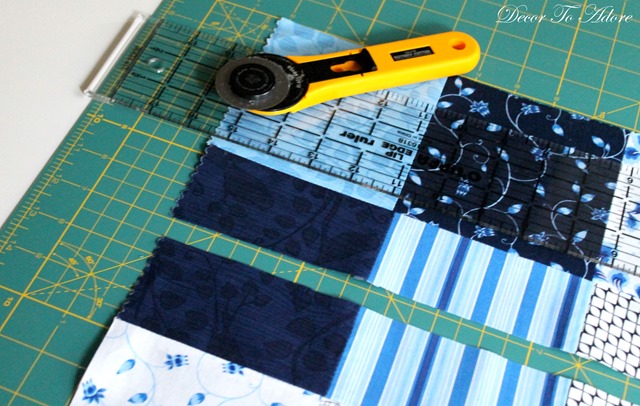 Once they are cut you can flip the fabric squares around to make any pattern that is pleasing to you. Then sew the squares together to create one large square.
For the back of the blue napkins I chose a simpler design.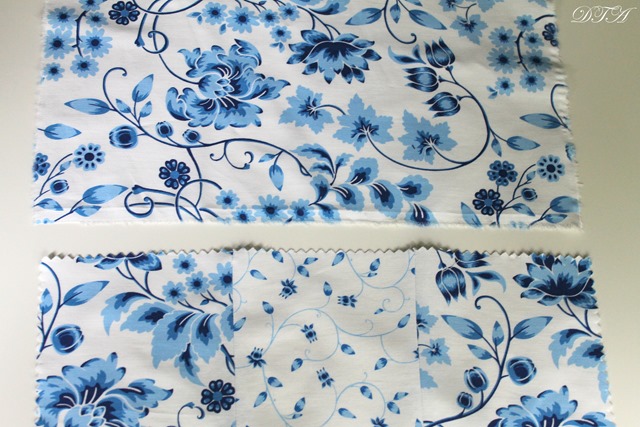 A larger block of fabric was joined to three smaller blocks of fabric.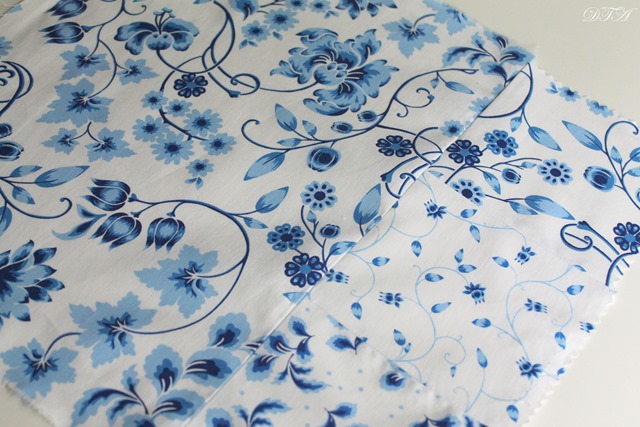 Once I had my two finished pieces I sewed the squares 95% together by joining the right sides of the fabric.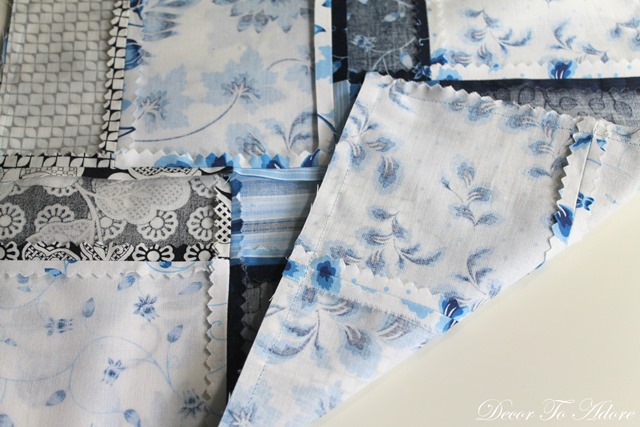 Trim the corners and then flip the napkin inside out through the small space you leave open.
TIP: using pinking shears to cut fabric results in less fray for items that are going to washed frequently.
Press open your seams throughout the process for a professionally finished appearance.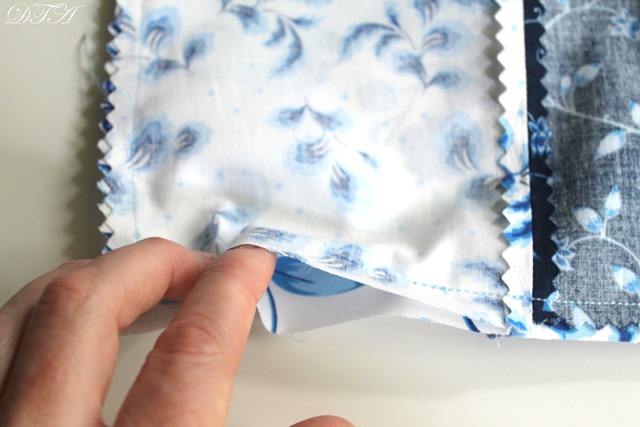 Once the napkin is turned inside out just sew the small opening closed.
Party in the front.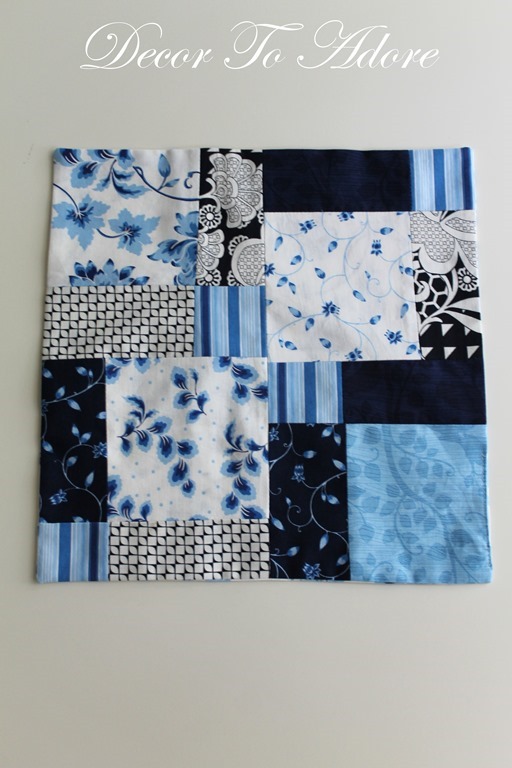 Business in the back.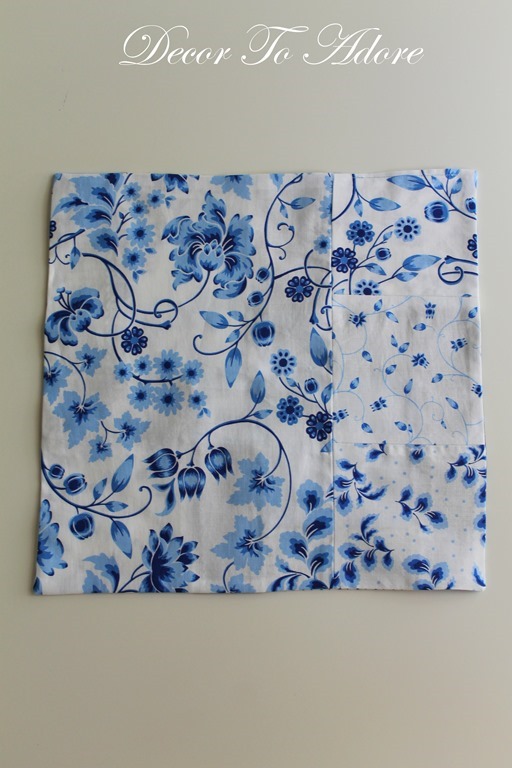 The napkins that featured soft autumnal colors received a bit more flair.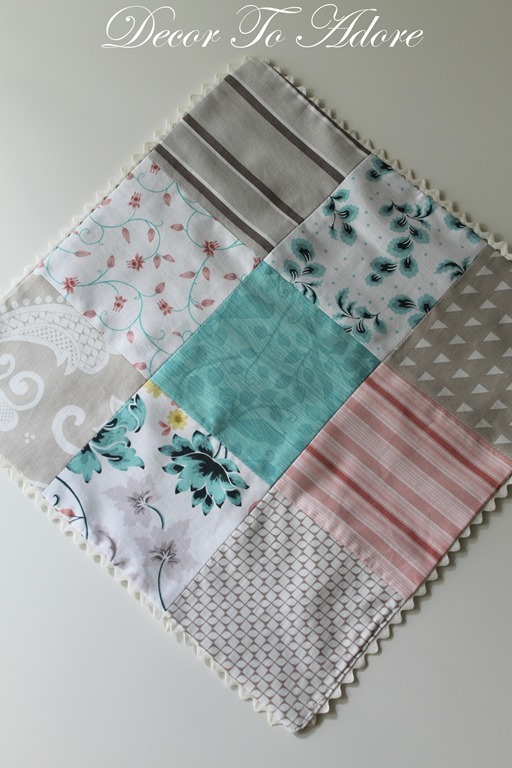 I sandwiched a bit of rick rack trim when joining the front and back fabrics together.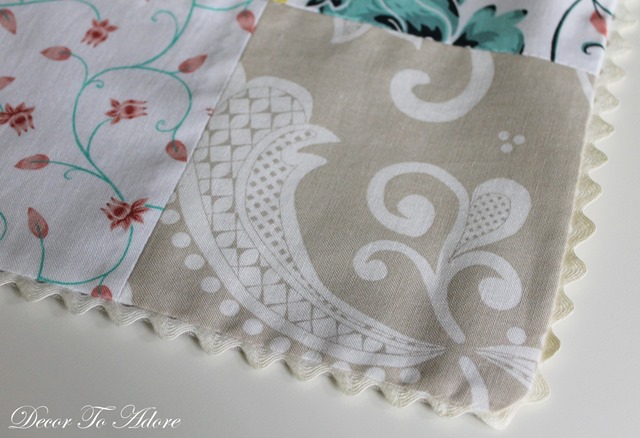 These napkins were backed with a lovely linen when a simpler look is desired.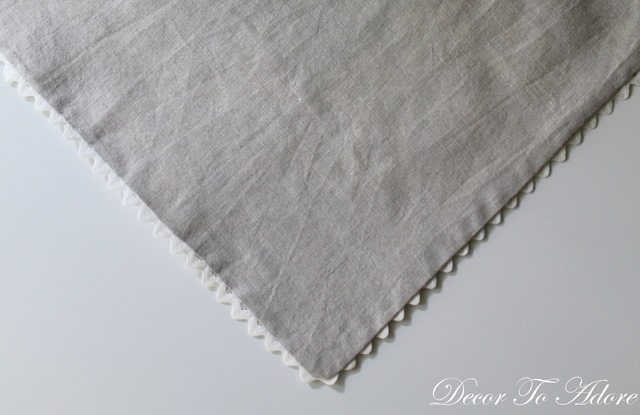 It's like getting two napkins in one!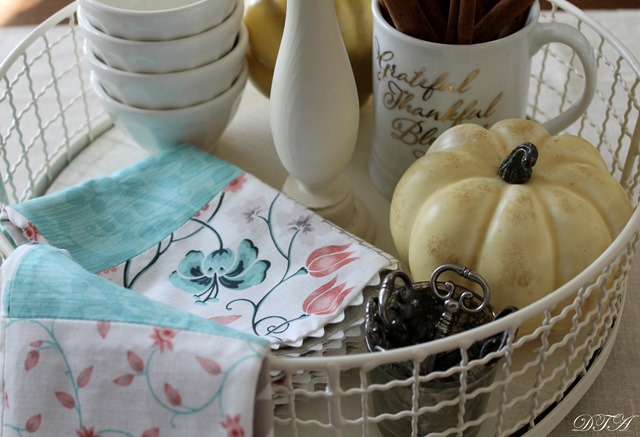 Have a wonderful day!
Laura