I never tire of seeing glorious handcrafted treasures. It helps to train ones eye to truly quality workmanship.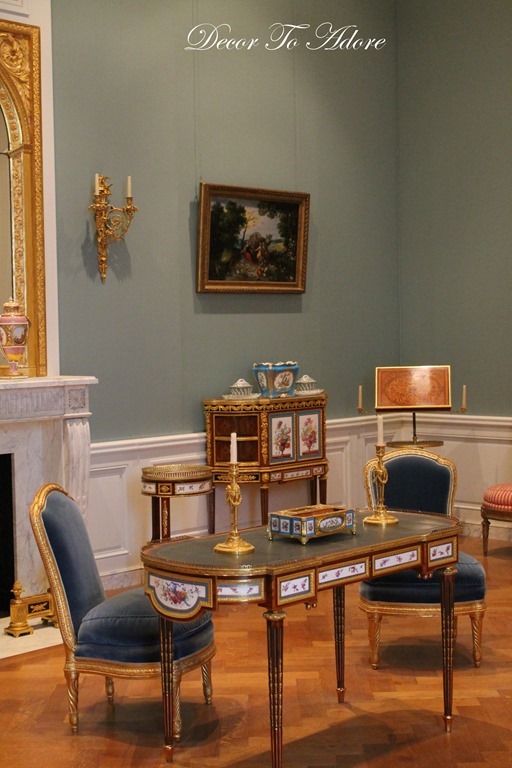 This oak veneered French secrétaire was created as part of a set by Martin Carlin in 1775. It features a circular Sèvres porcelain inset painted by Jean-Jacques Pierre.
The Hollandois shaped vases on top of the secrétaire were also Sèvres porcelain.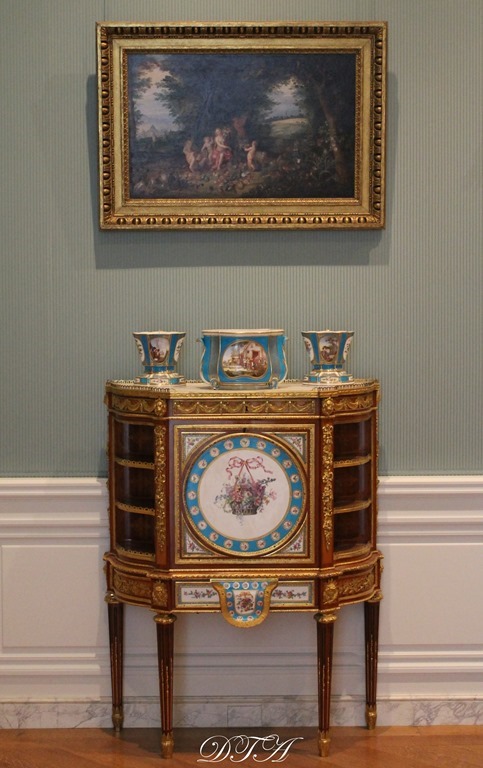 For my 28th birthday Mr. Decor took me on a sunrise hot air balloon ride over Napa Valley. My romantic heart may have skipped a beat when spying this whimsical 1818 chandelier by Gérard–Jean Galle in the shape of a hot air balloon.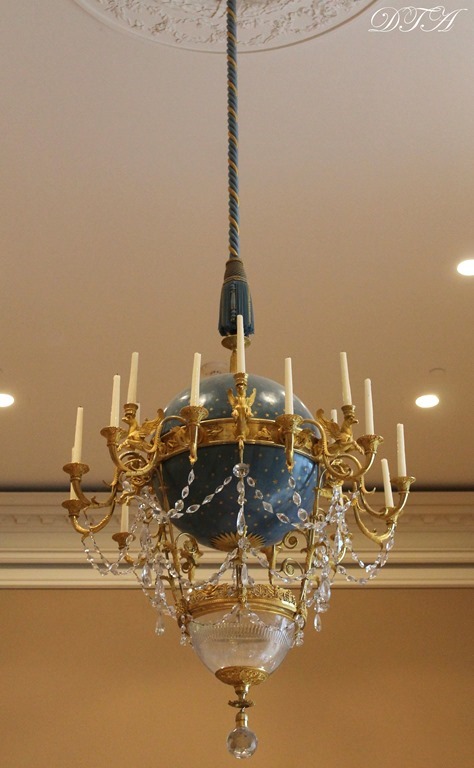 You may have seen this lit à la polonaise (bed to the Polish) on my Instagram a few weeks ago.
This 1775 iron and gilded wood masterpiece was truly my favorite piece of furniture in the entire Getty museum.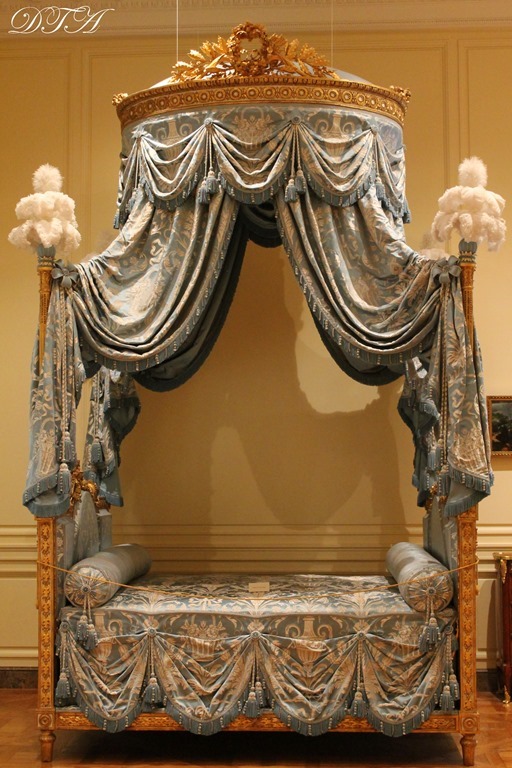 But there were other gems as well like this Italian wall plaque which featured lapis lazuli, silver and gilt bronze accents.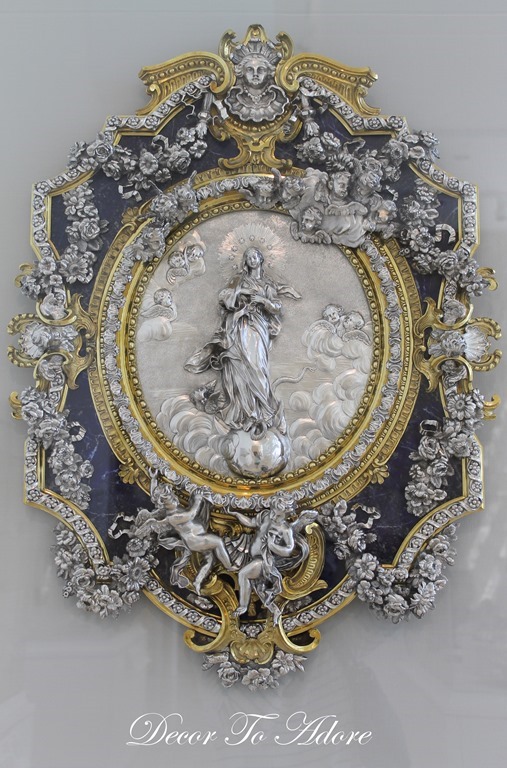 It was created in 1730-40 by Francesco Natale Juvara.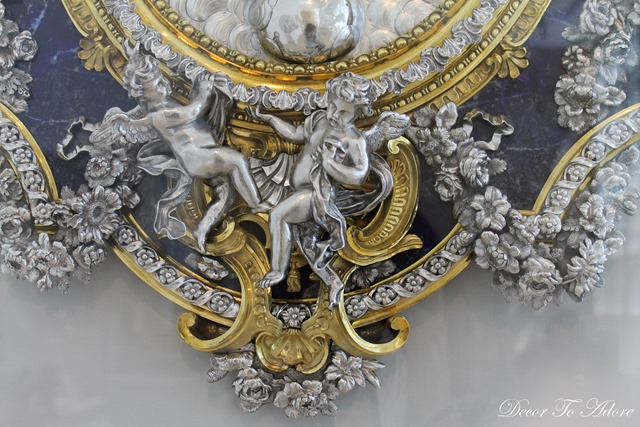 This Italian daybed was created by Gabriele Capello in 1842.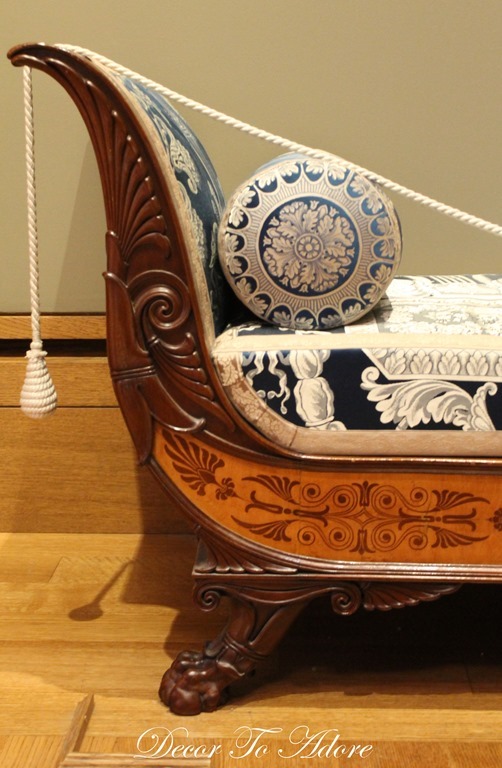 This 1775 French paneled room made me happy.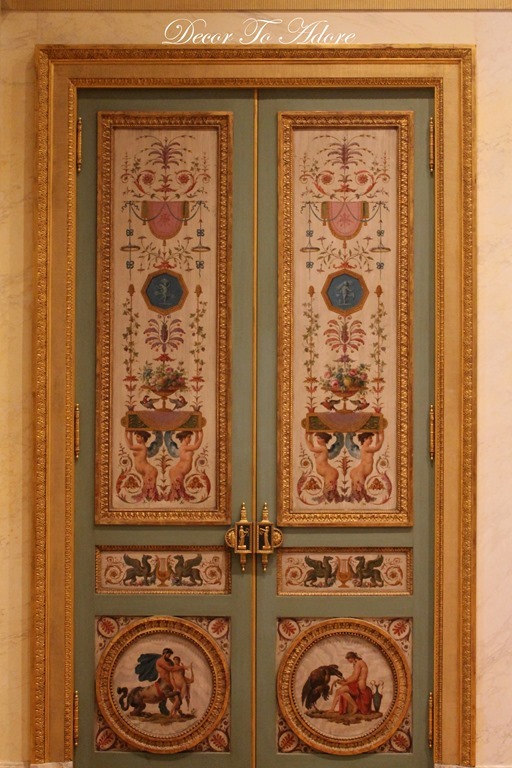 The detailing was just incredible.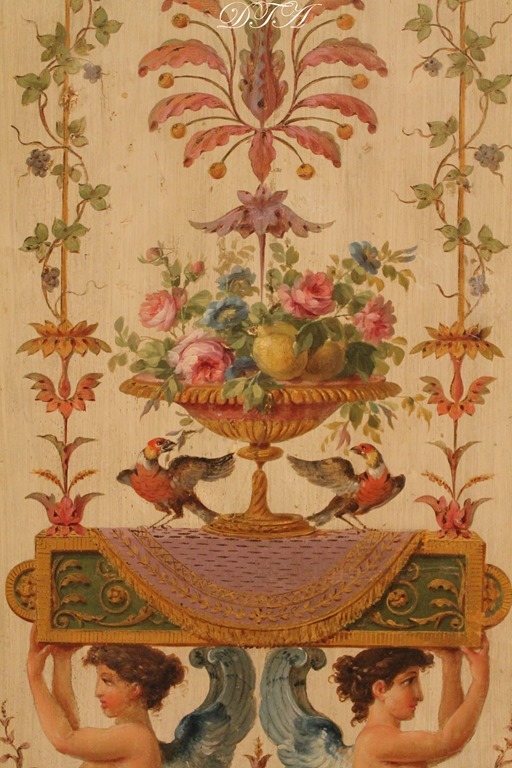 I need this hardware in my life.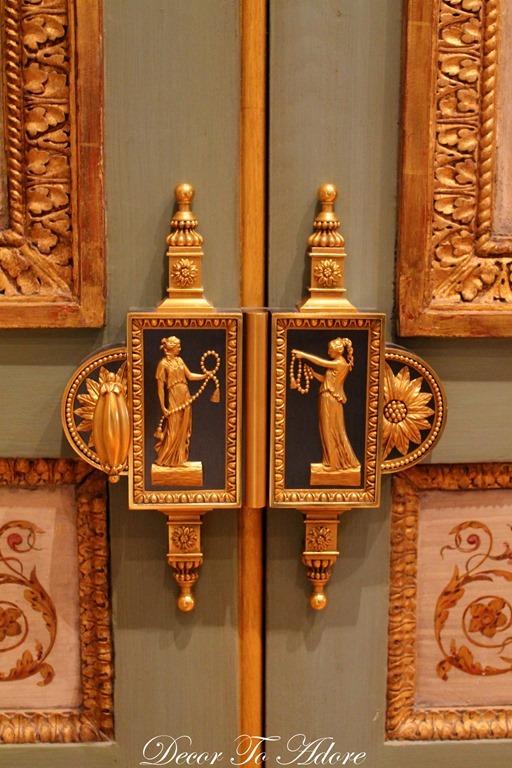 I could blog here. How about you?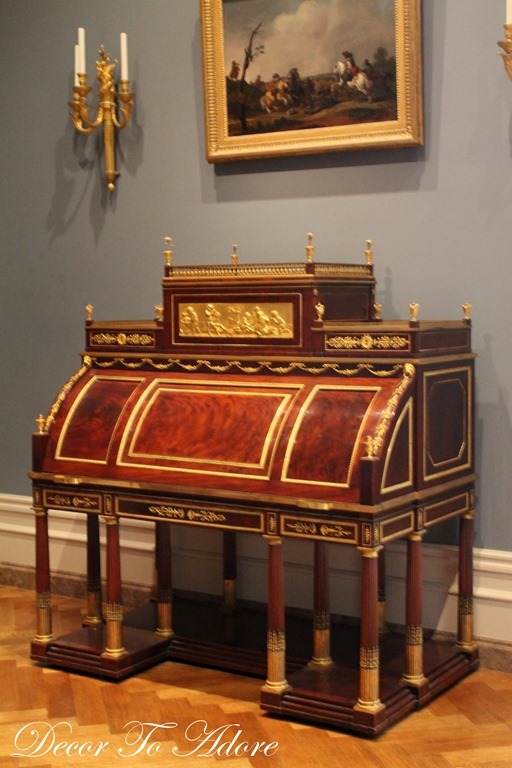 I think I'm drawn to anything that features cherubs.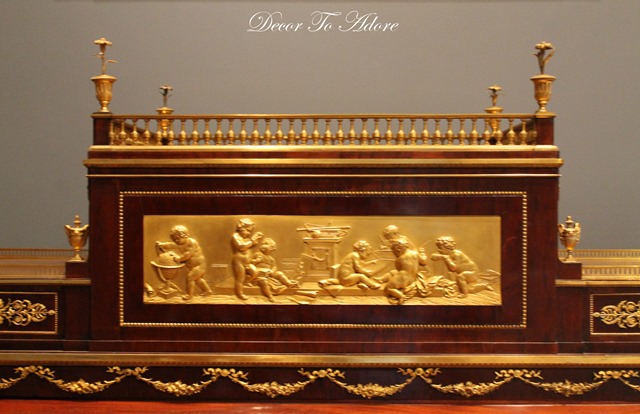 A Beauvais tapestry circa 1750 paired with a 1745-49 Jean-Pierre Latz commode.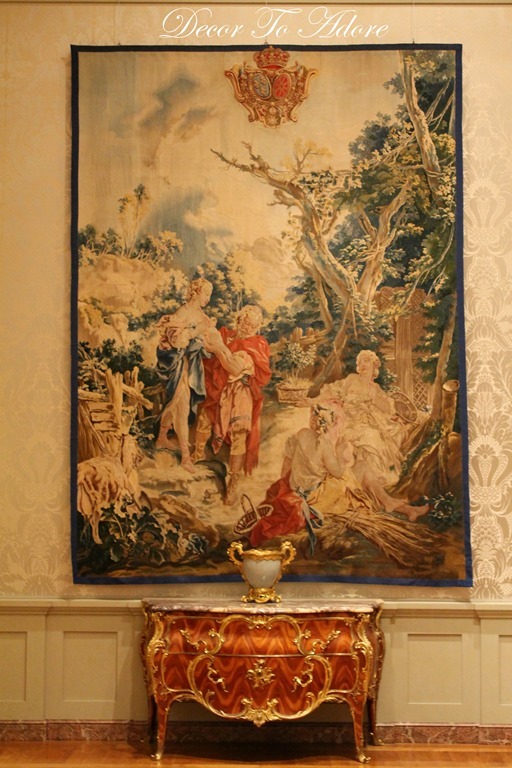 Yep! More paneling. Because I LOVE IT!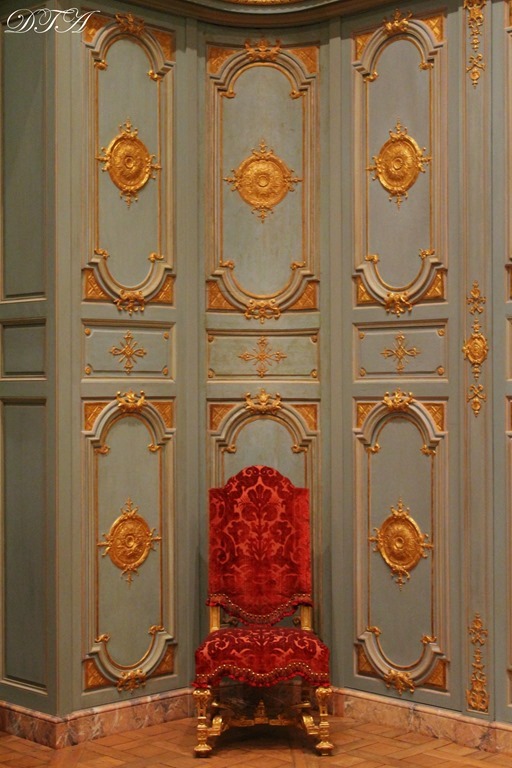 This régence paneled room dates back to 1670-1720. It was removed from a Parisian residence.
My question is "Why would you ever want to remove it?"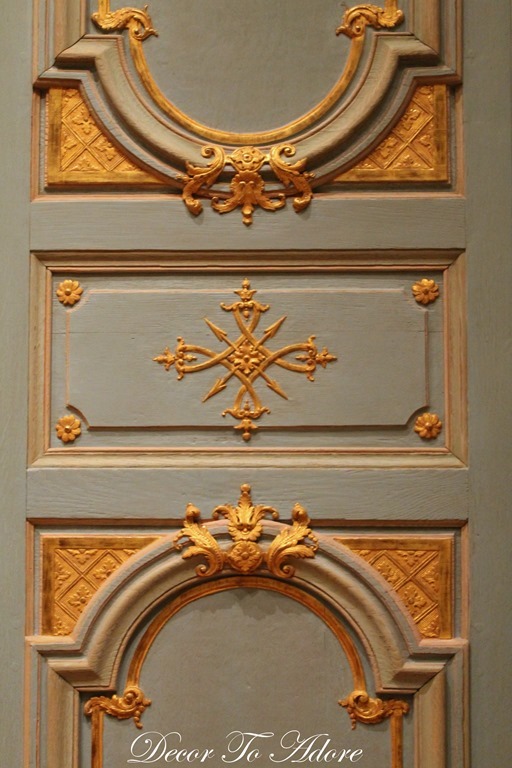 Of course a luxurious paneled room such as this needs an elaborate chandelier to go with it.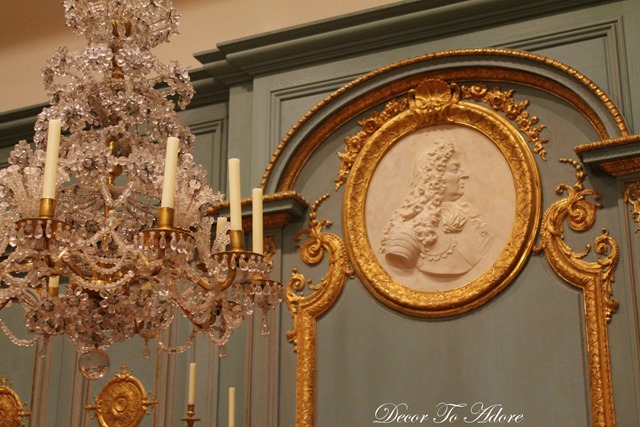 I also might have a slight obsession with gilded paneled doors.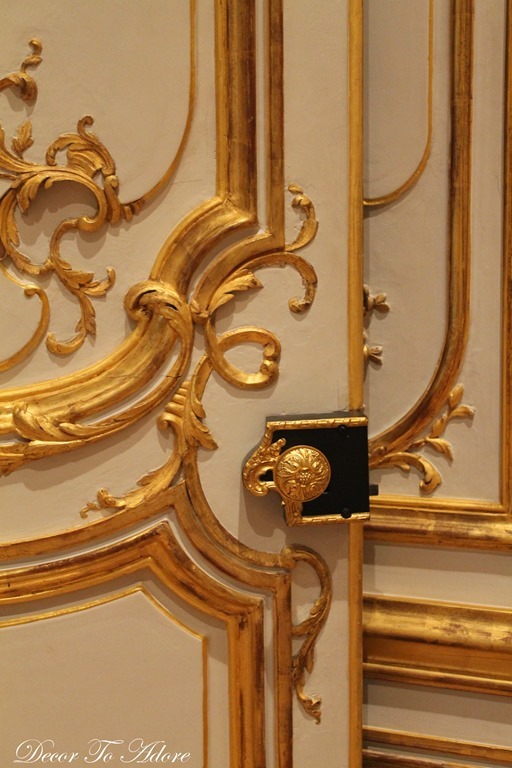 I personally am not a fan of vernis Martin, an imitation black lacquer trend that was popular in the 1730-40's. It was an attempt to recreate Japanese lacquer for admiring Parisians and named for the family that patented the technique.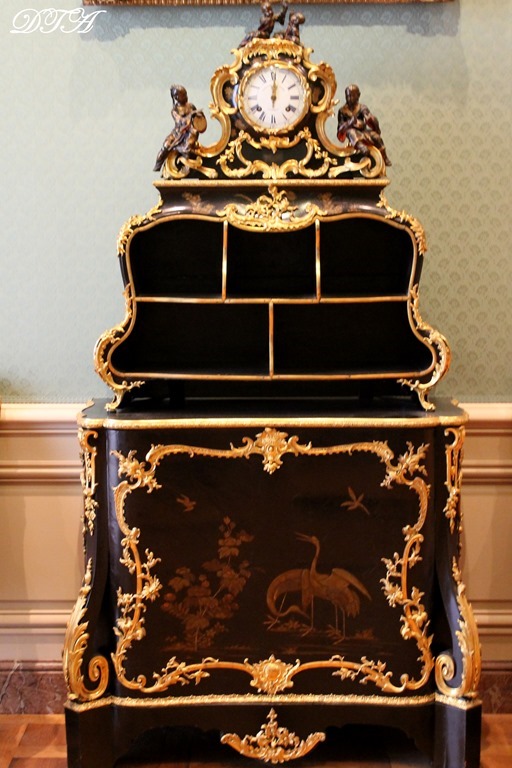 But the Etienne Le Noir clock that sat atop the B.V.R.B. cabinet was stunning.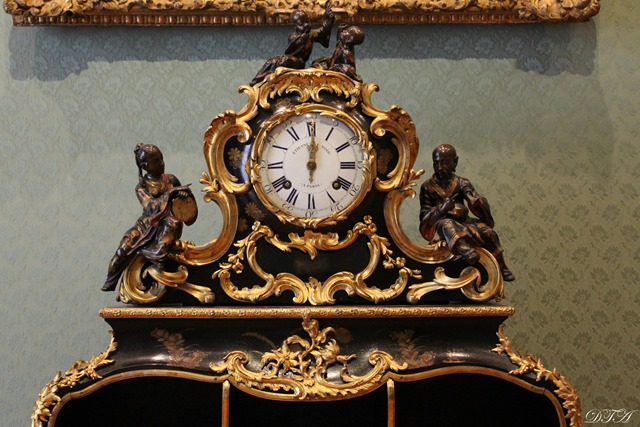 This gallery was dedicated to French works of art created during the reign of the Sun King, Louis XIV.
The 1675-80 cabinet is attributed to André-Charles Boulle, cabinet maker to the King of France.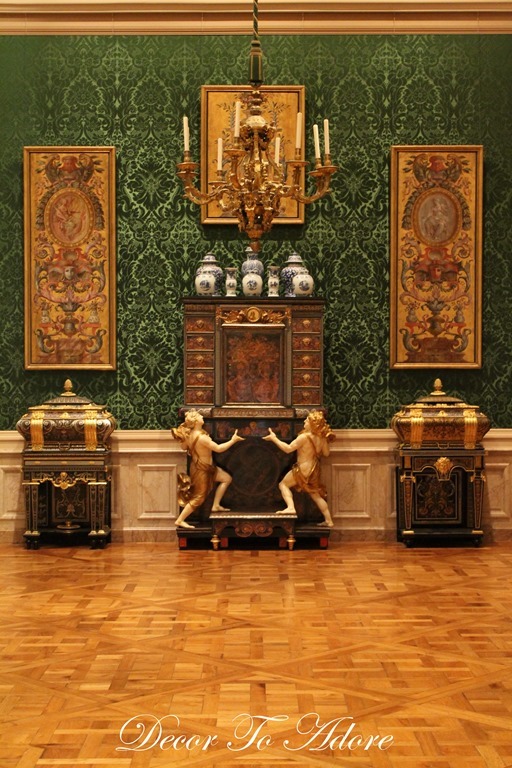 The scale and detail of this cabinet is tremendous!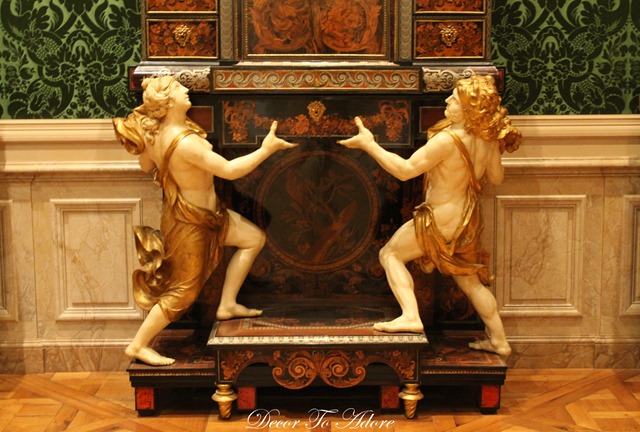 My favorite piece in the space was this ivory and blue painted horn writing desk created in 1675-70.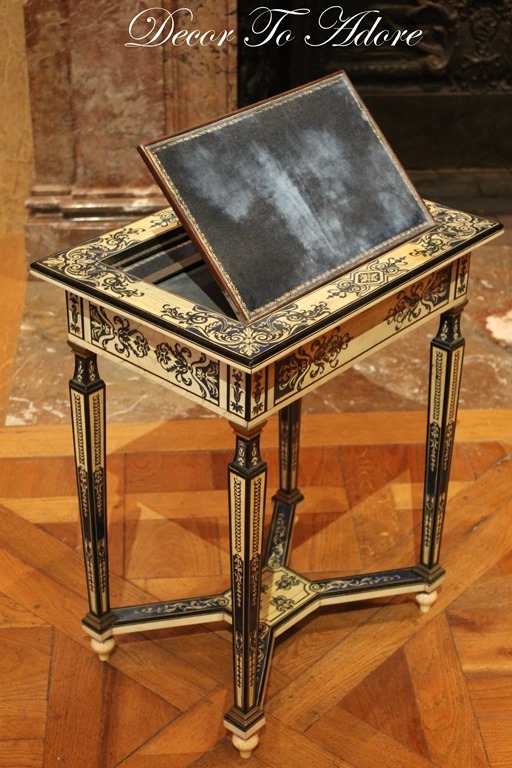 After all this goodness I think it's time for a nap. This is truly the grand dame of daybeds.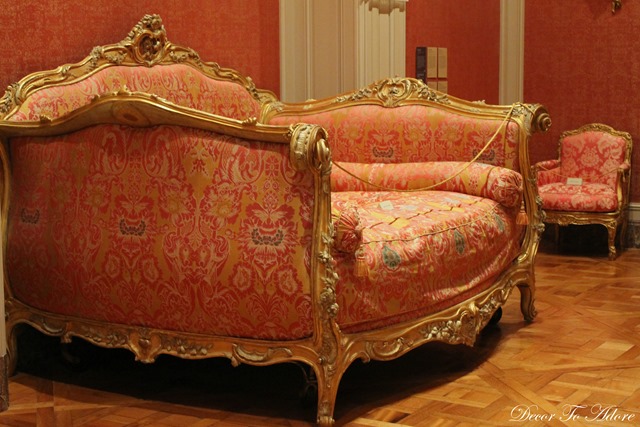 This 1750-60 lit à la turque (Turkish bed) is attributed to Jean-Baptiste Tilliard.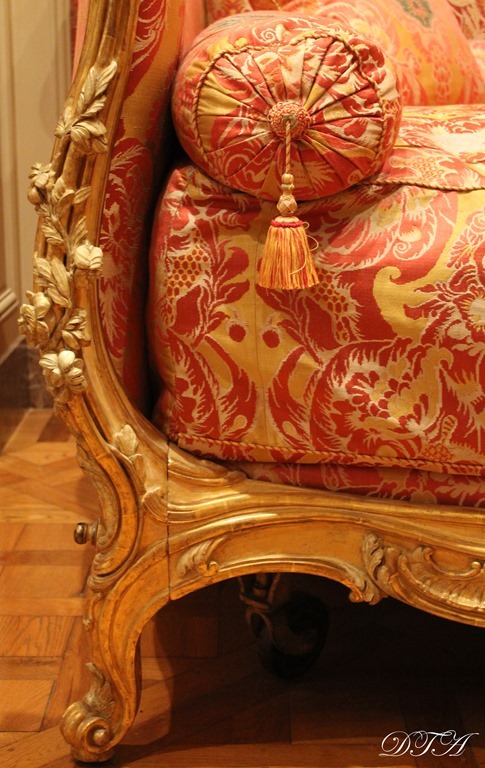 The bed originally would have had a draped baldachin (canopy) above it.
Fun fact: the body of the bed wheels out away from the headboard so that servants could make it up more easily.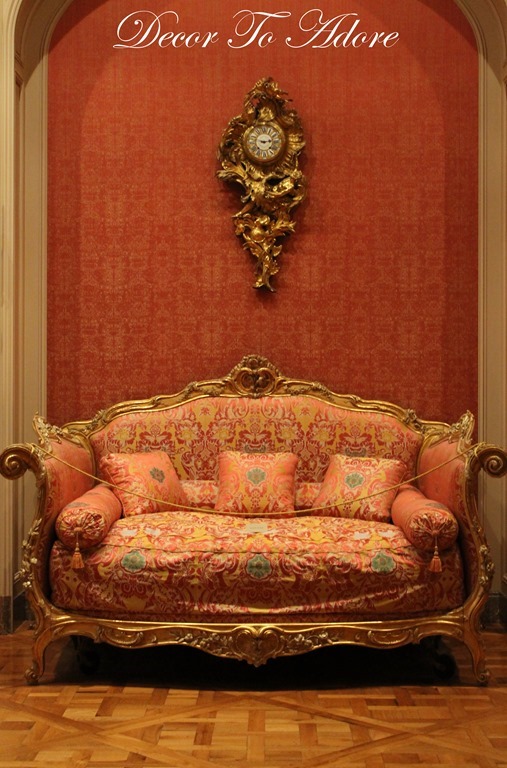 This concludes the Decor To Adore series on the Getty Museum treasures.
I hope you have enjoyed it!
Laura