Lately I've had tiered trays on the brain.
I adore their versatility. You can use them year around in various rooms.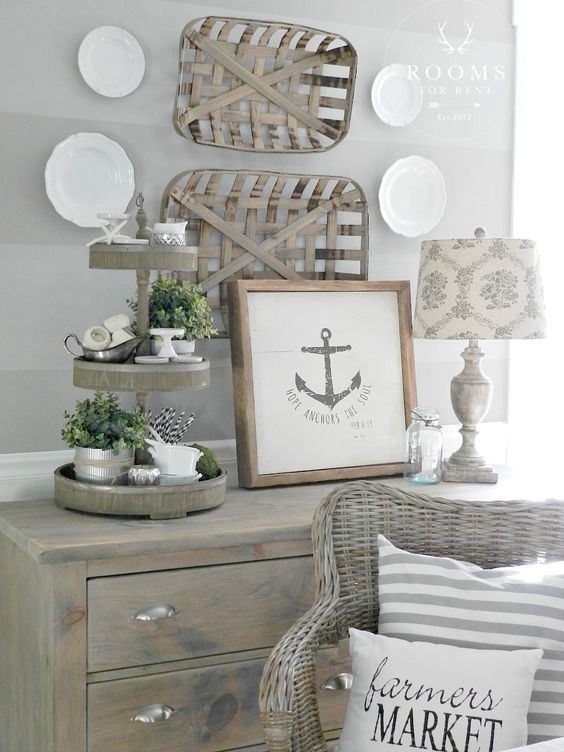 There are some really beautiful trays available with highly beautiful prices.
So I decided I am going to make my own. Luckily, a few other people have had this same great idea so I thought I would share a few of their brilliant concepts.
Just click on the picture to view the original source.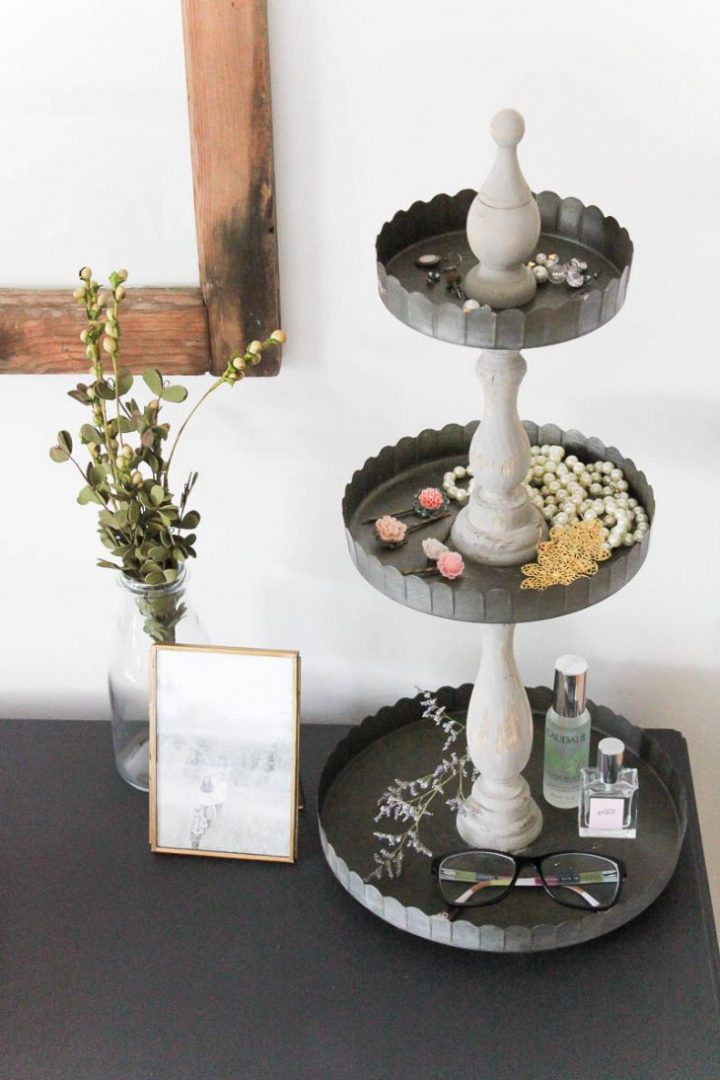 This stand was created with old cake pans.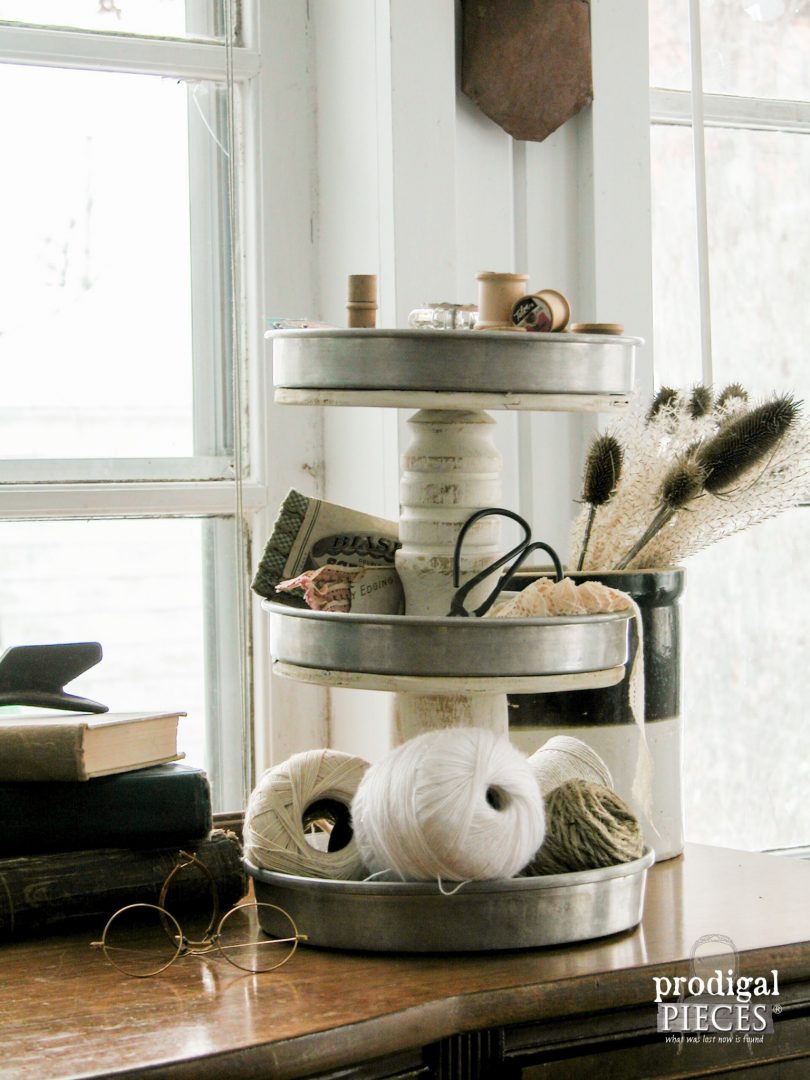 While this tray is actually for sale you could recreate your own by once again using old cake pans and painted terra cotta pots.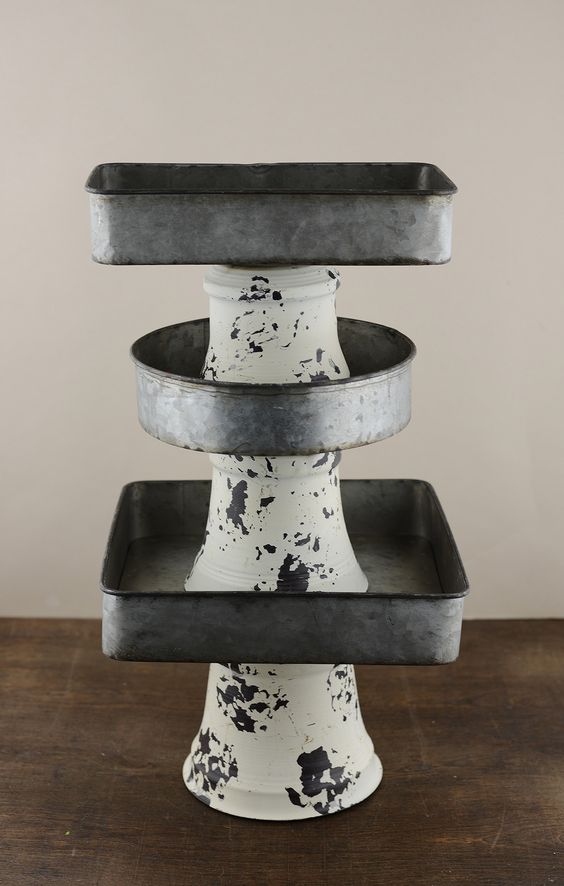 Enamel bowls and plates always look cute in a kitchen.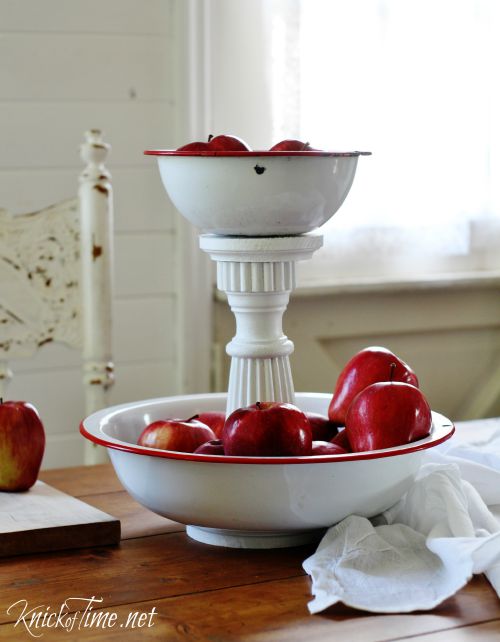 Love! I have the old rolling pin… I just need a few old pie plates.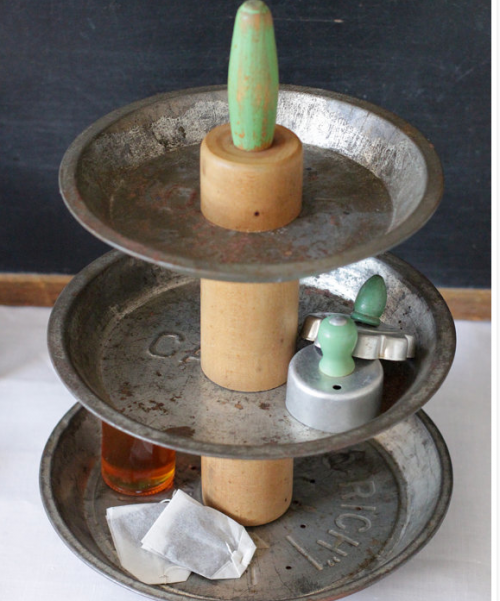 How pretty would a silver tiered tray be in the bathroom with wee soaps piled high on the top?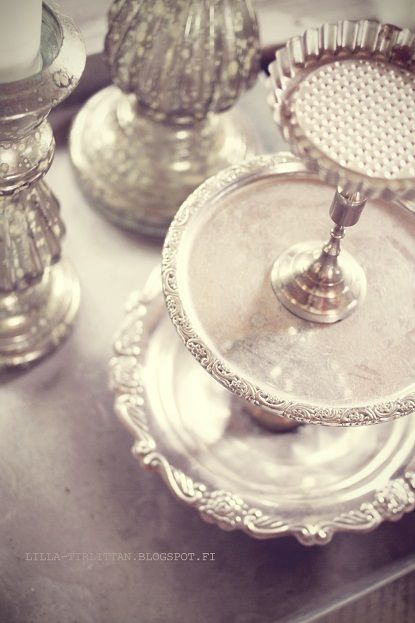 This tiered tray made me smile. Favorite cars, blocks or tiny toys could be showcased in a kids room. You'd just need to get over the bit of hacksawing a dinosaurs head off. (smile 🙂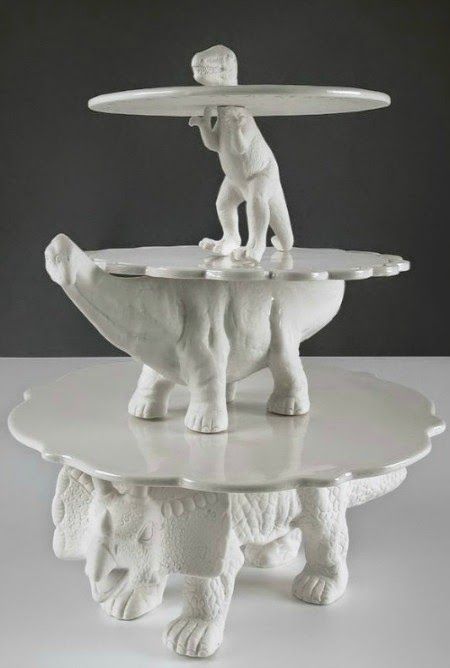 Are you ready for this? Spray painted Dollar Store burner covers. Brilliant!
(The blog itself is no longer in existence but it would be easy to recreate.)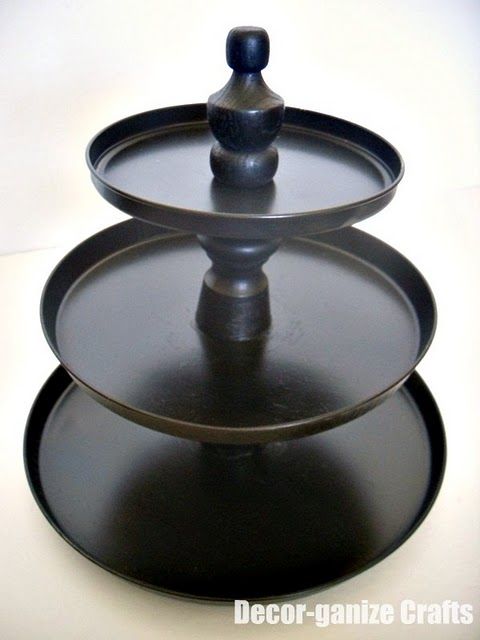 I really want to create this for my sewing and craft room.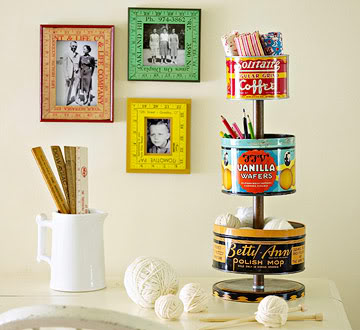 I scoured ebay and etsy for vintage Tri Chem tins. $$$ I think I'll try my luck at the thrift shops.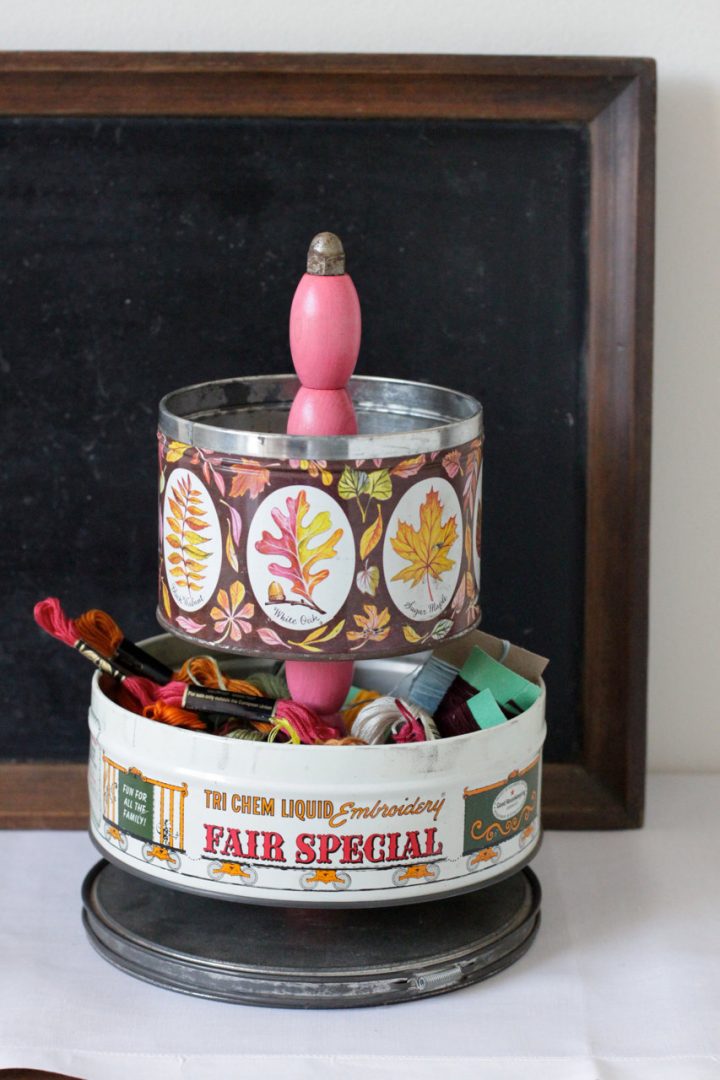 We still have some old fencing left. This just might be Mr. Decor's next wood working project.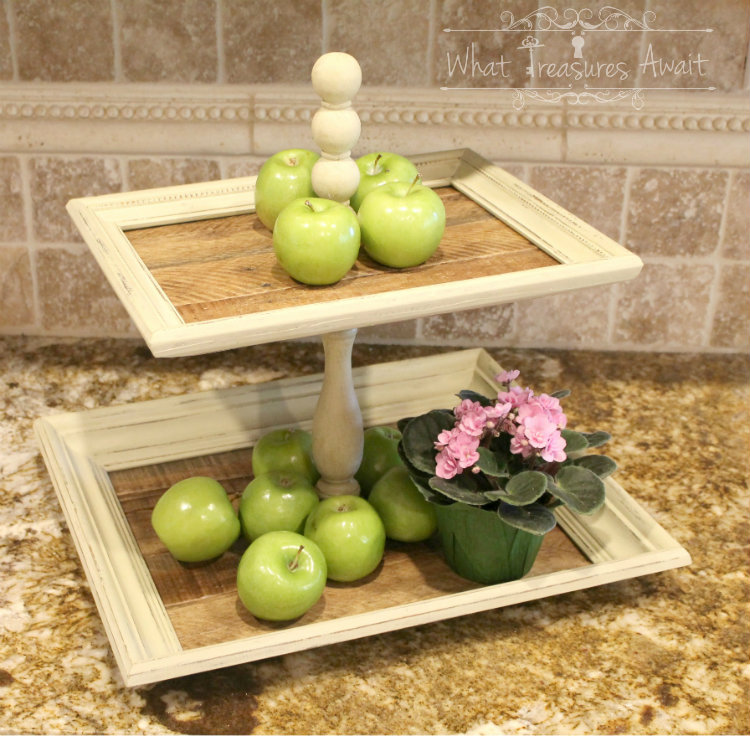 This tiered tray is also cute and all of the supplies can be found at the local hardware store.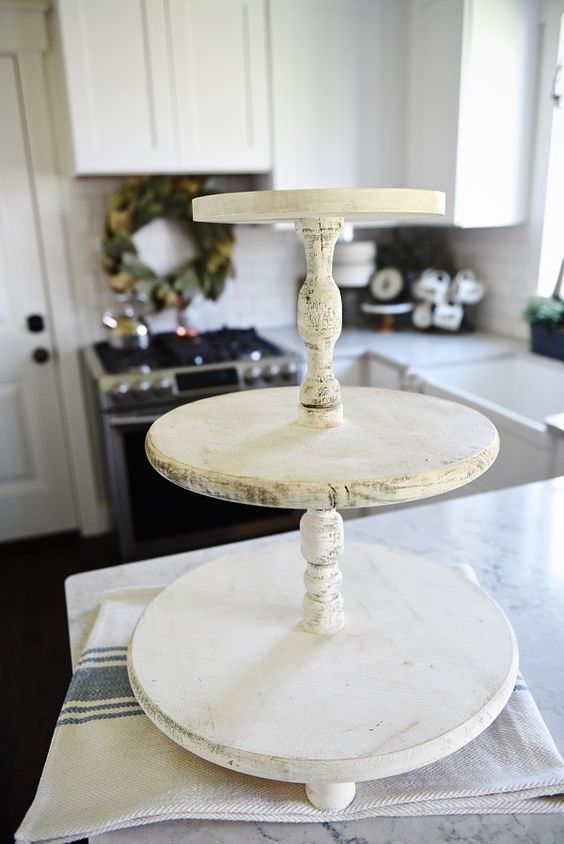 I need this wood slice tiered tray AND some strawberry shortcake!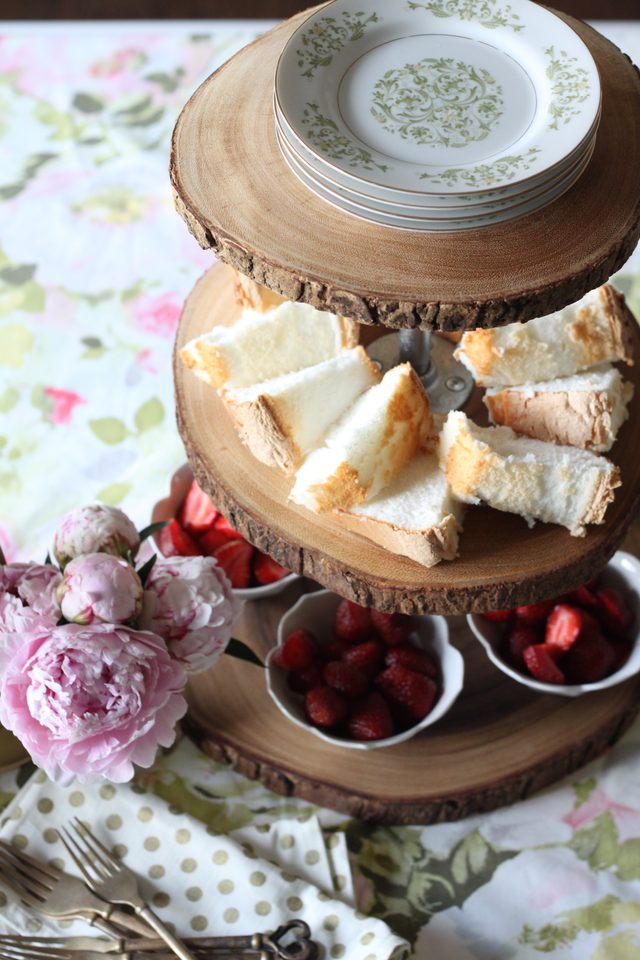 If you decide to make your own tray make sure you share it at Thoughts of Home on Thursday.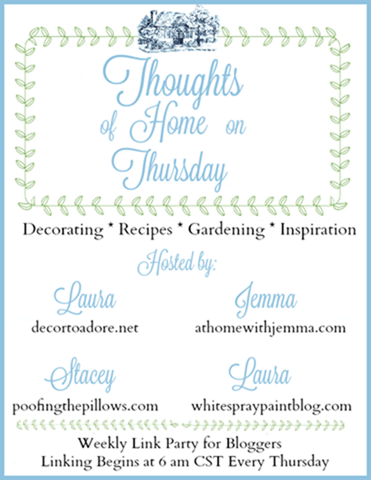 I'll see you on Thursday!
Laura