I've started thinking about summer decorating here at Storybook Cottage.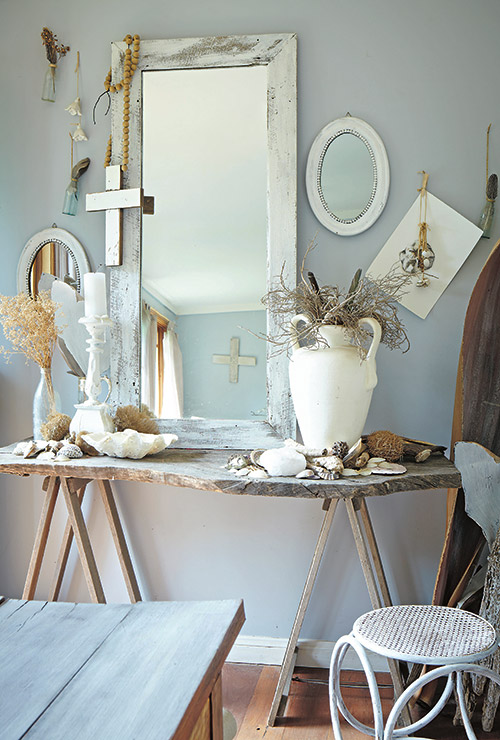 Given the recent nautical themed bathroom remodel here at the cottage and that I have a Pinterest page that is purely devoted to "Nautical Niceness" you can surmise I am a fan of coastal inspired decor.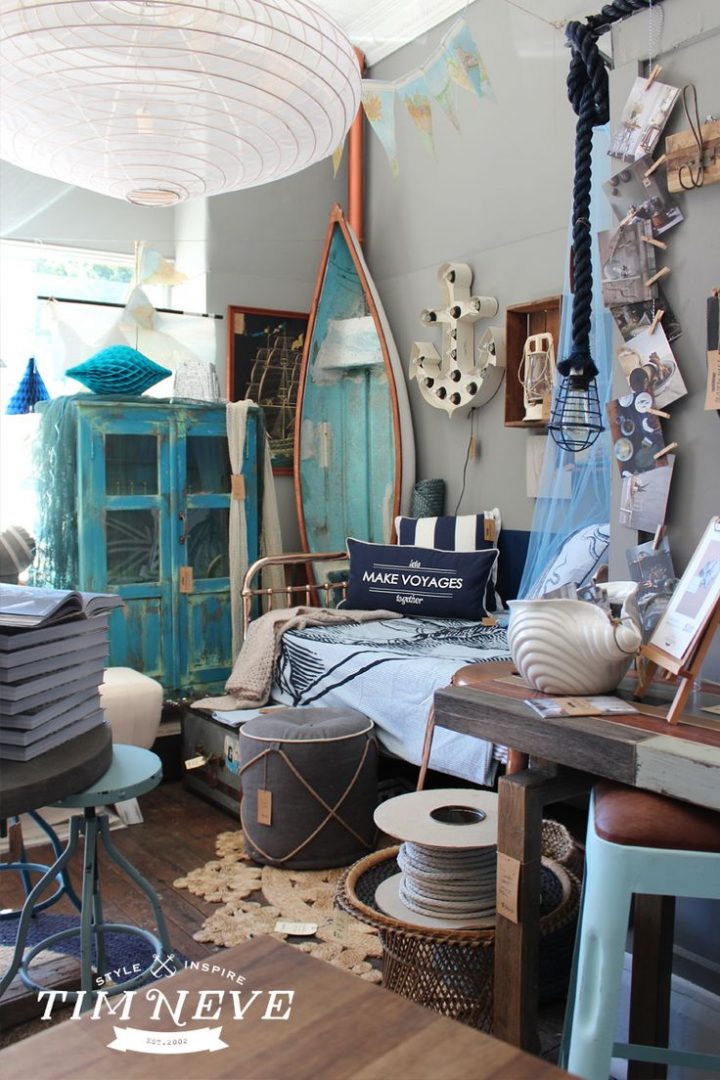 For mothers day Sweet Guy gifted me with a design book that somehow had escaped my design book lovin' radar.
It is "Sand Castles ~ Interiors Inspired by the Coast" by Tim Neve. Tim is an Australian Interior Stylist who also has a line of home decor products available in the U.K. and online.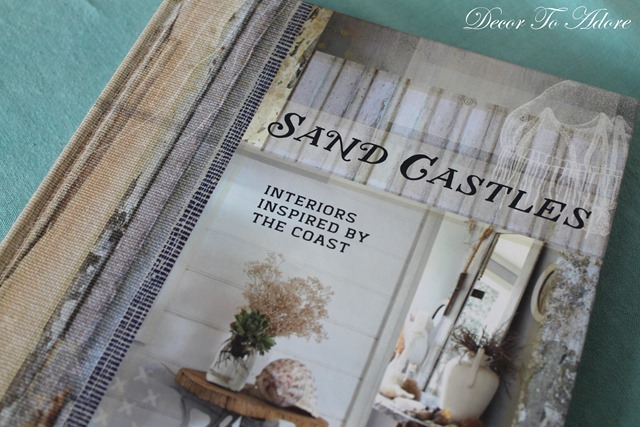 The pages of the book are chock full of inspiring rooms and vignettes that favor seaside chic.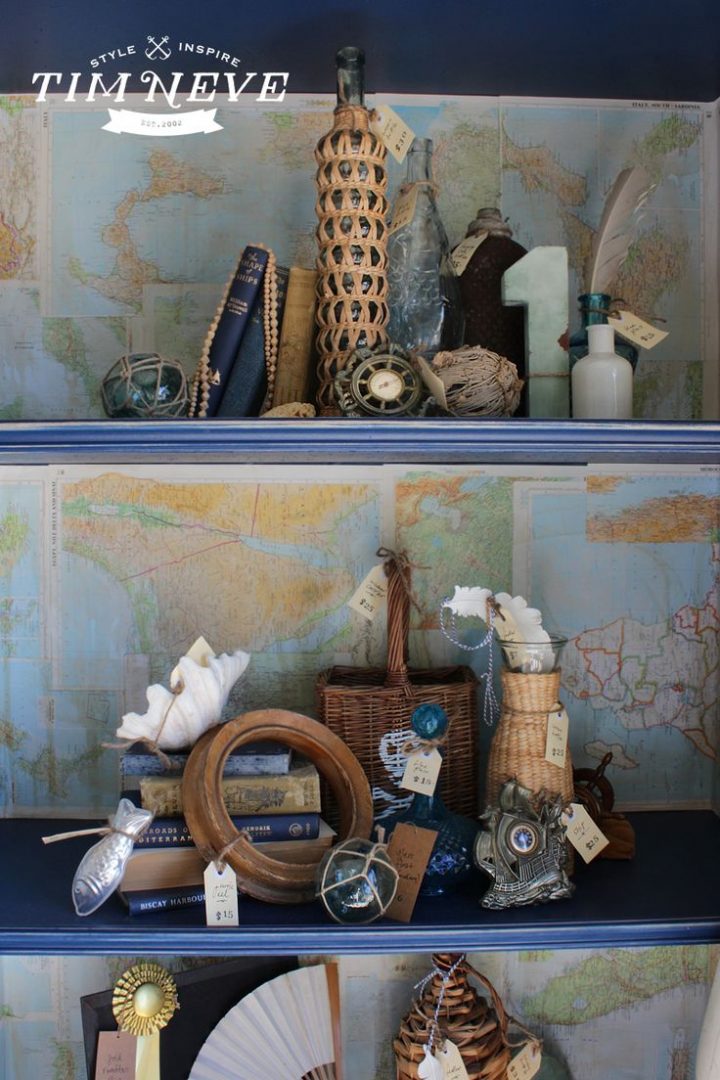 Many of you recently saw the seashell collection that I have been working on for almost 20 years. Normally I try to only add shells that I myself or my family members have found. A few shells were also gifted to me by dear friends. At a recent estate sale it was quite evident that the individual whose home I was in had also been a collector of shells. Knowing that it is now illegal to gather endangered conch shells, with their perfectly pink interior, I decided that if I wanted one, this was my chance. Not to mention the price was incredible for such a shell~ $5. This specimen is large, heavy and in my eyes, perfect. I also brought home a few others. I so love the pearlized rainbow interiors of abalone shells don't you?
TIP~ abalone shells work beautifully as soap dishes, coin collectors and candle holders.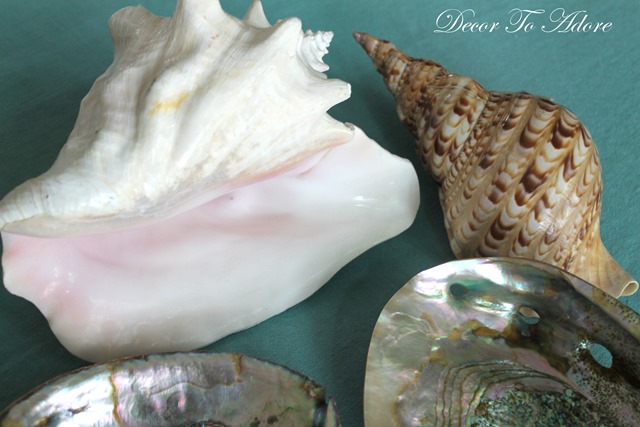 I tend to be drawn to the soft blues, aquas and whites often used in coastal interiors.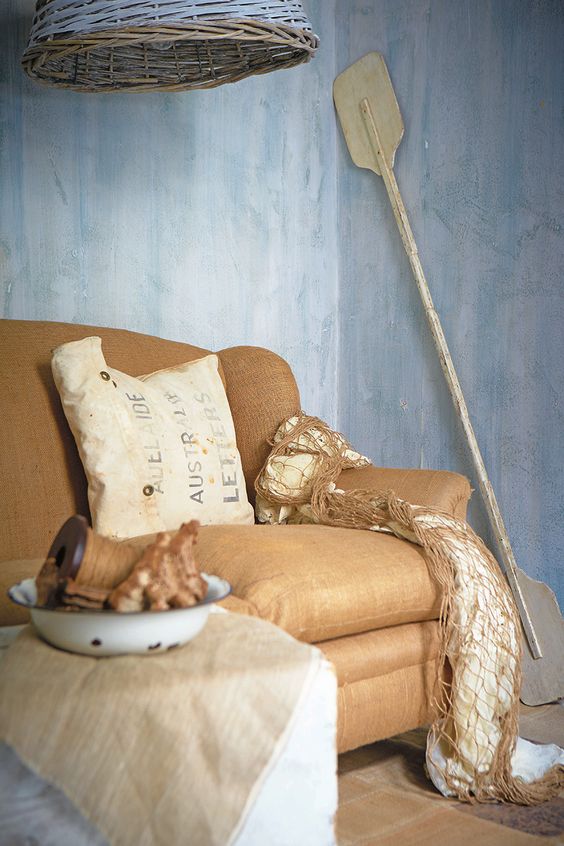 Green is also particularly soothing.
But the men in my family love a brighter color palette.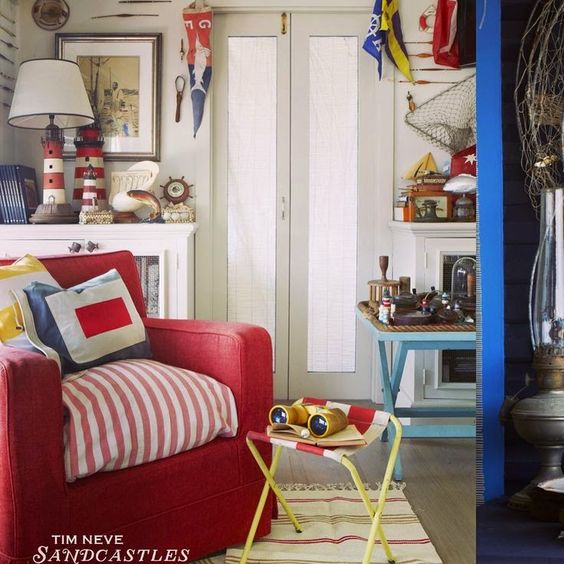 So I am going to add a touch of sunshiney yellow to the man cave. Stay tuned.
Are you a beachcomber or shell seeker?
Laura