Oh my friends I have just one week left to pull off the almost impossible~ finish the bad gas station bathroom in time for the One Room Challenge reveal.
Thankfully last week I passed my college semester finals with flying colors and can now dedicate all of my time to this space.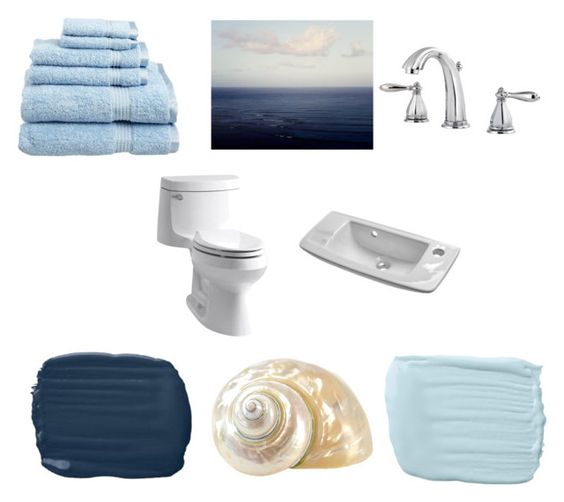 This past week the wall was patched and painted where the old and overly large mirror was once glued under the wine rack. 
With such a small space all of the required tools seemed to spill out into the family room.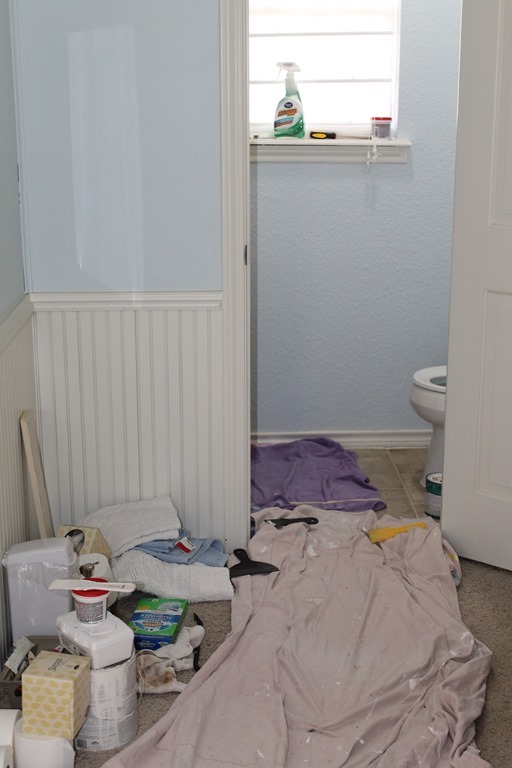 Mr. Decor removed all of the drawers and doors on the vanity then sanded everything down. The vanity was originally the popular 80's oak. Sometime in its 30+ years the vanity had received a half hearted attempt of a black paint job by previous owners.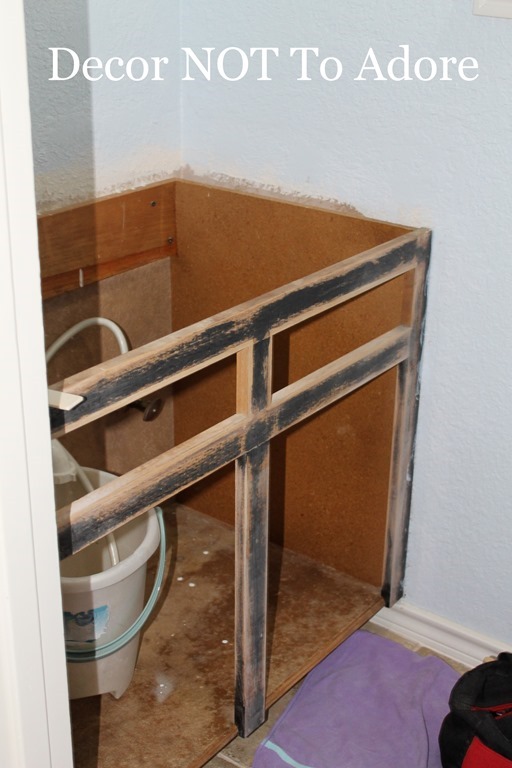 Over the weekend Sweet Guy helped his dad to reinstall the faux drawers. I have such big heart eyes for these two gentleman in their safety eyeglass wearing splendor.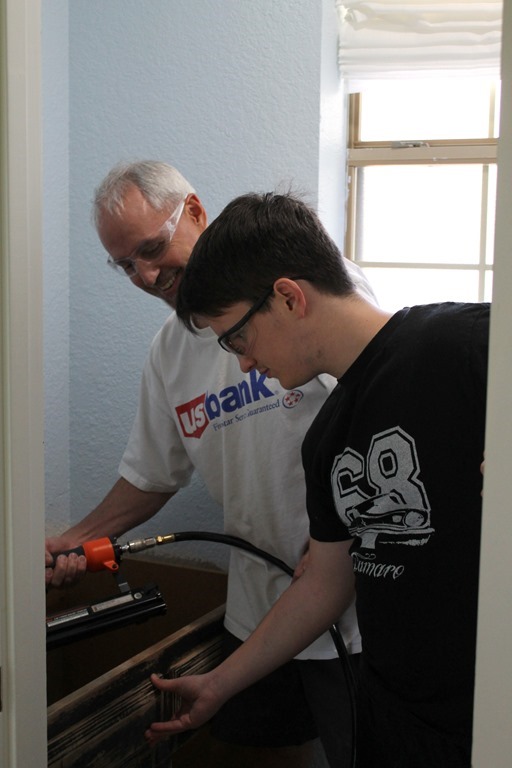 We began painting the vanity Ralph Lauren's "Club Navy". As it is a dark color we are already on coat number 3 and we possibly will need a 4th.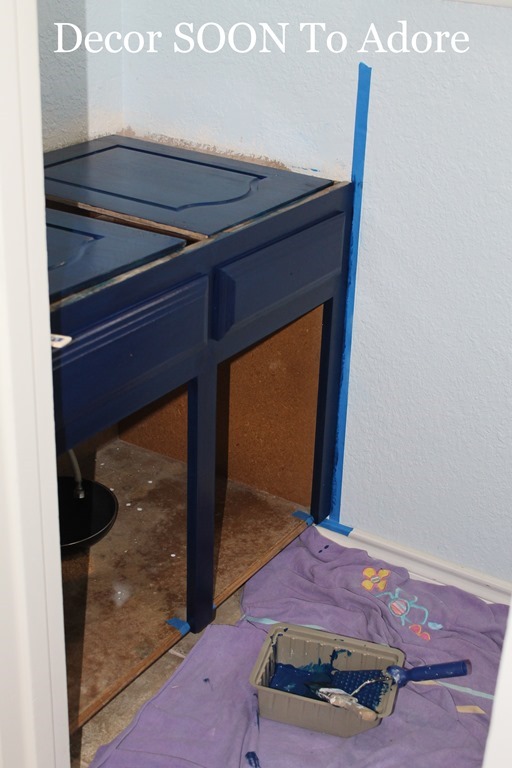 For those of you who were wondering why we didn't just buy a new vanity the answer simply boils down to money. Although there are some lovely navy vanities our budget for this space was under $500. After purchasing a new toilet, tile flooring, a sink and paint our budget was exhausted.
Thankfully I found some pretty, yet inexpensive  hardware. I think the chrome is really going to pop against the club navy blue paint.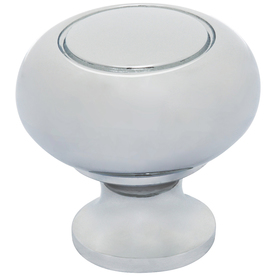 Now this is where I remind you that despite an exhausted budget we still desperately needed a new bathroom faucet, hand towel and paper holder.
I am VERY thankful that Price Pfister graciously and generously partnered with Decor To Adore to supply these items for the transformation of the bad gas station bathroom in this round of the One Room Challenge. 
As this is Mr. Decor's primary space I wanted a faucet that touched on the modern but would also be in keeping with the classical/traditional characteristics of Storybook Cottage.
The Arterra Faucet fit the bill beautifully. While the design is reminiscent of a classic style that was popular in the mid 1930's and 1940's it has been made modern with a high-arch spout. The Arterra is available in four finishes: Tuscan Bronze, Brushed Nickel, Polished Nickel and our personal choice~ Polished Chrome.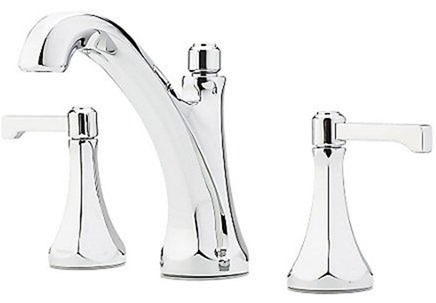 We had hoped that the sink and the faucet would be installed by now. Unfortunately the big box store that we ordered our sink from is really dragging their heels with the delivery. They have already gone well beyond the promised 2 week turn around time. It's truly making me see red orange! GRRRR!
Here's what's left to do:
Install the new sink.
Install the new faucet
Hang a new mirror.
Hang a white Roman window shade.
Decorate and photograph the space for next week's reveal.
I think I can.
Laura