I've been so eager to share these images from my truly talented friend Jill Garber's booth, Le Nouveaurose, at Round Top. I had over 2000 images to sift through that I had taken during our recent visit.
Approaching the space you feel as if you are stepping into an etheral fabric wonderland.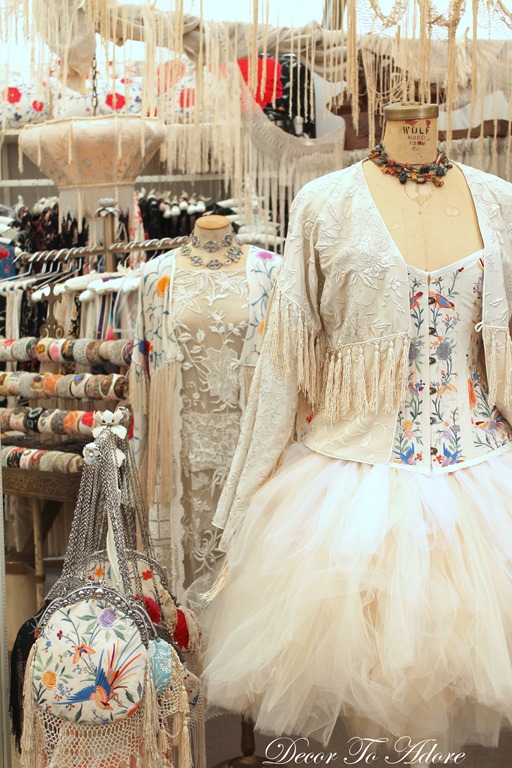 Jill posesses an art for display that is completely enchanting.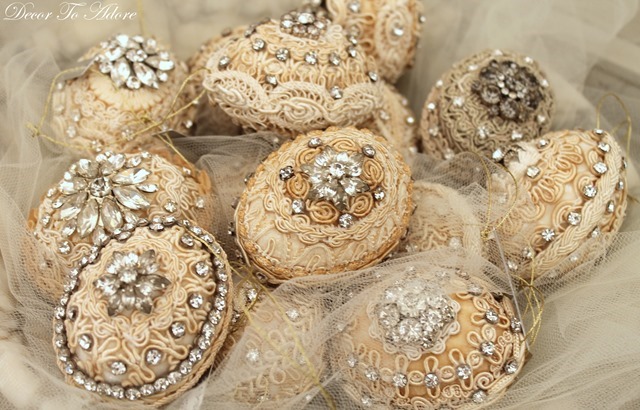 Textile treasures are found at every turn.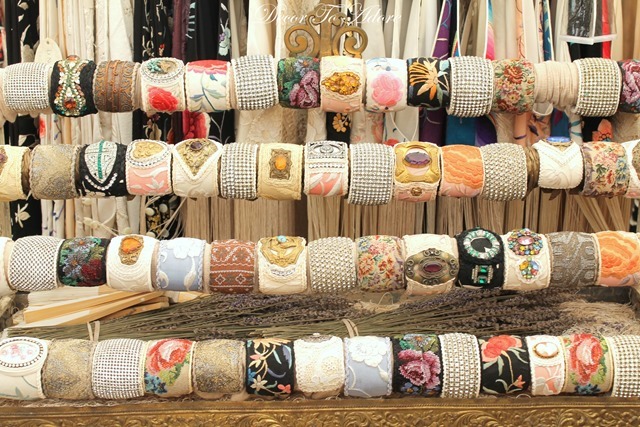 Jill is truly a kindred spirit in that she loves to rescue antique textiles, embroidered silk Canton shawls and other jeweled bits.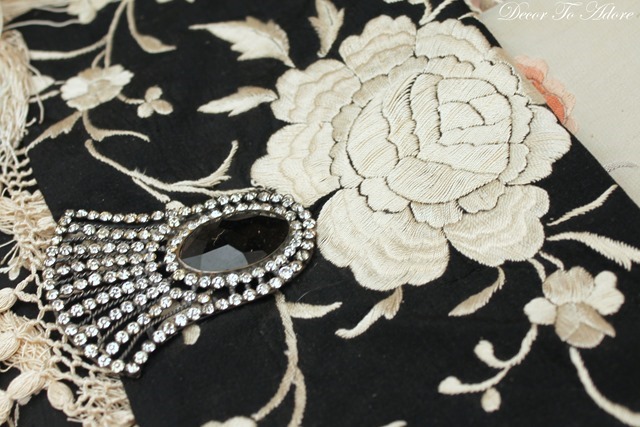 Each item is then transformed into something magically new, all by hand, right here in America.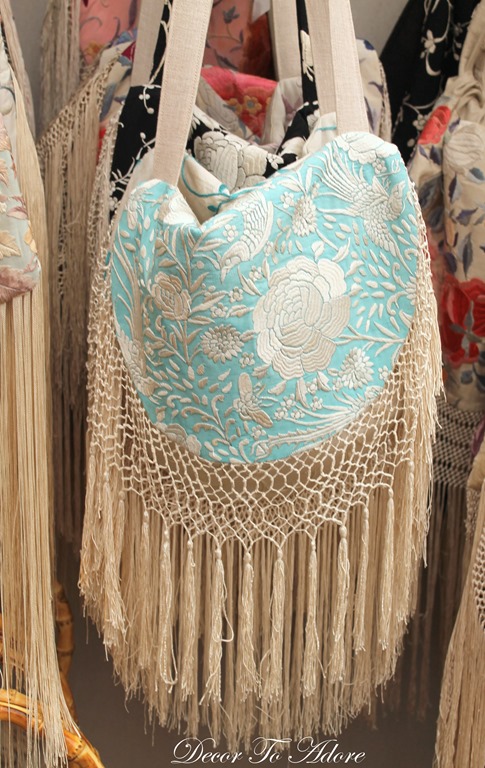 The Mucha belt is named for the amazing Art Nouveau artist Alphonse Mucha. The fabric belts feature buckles made from pretty rhinestones, intricate antique silver or other glorious delights.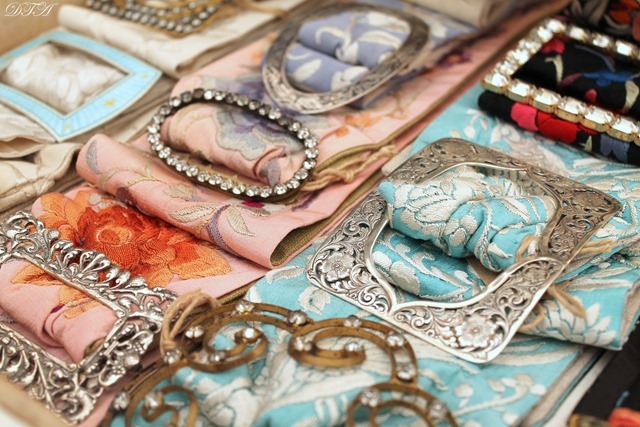 I can't help think of the famed Fabergé eggs whenever I gaze upon the beautiful pasimenterié ornaments and wish boxes.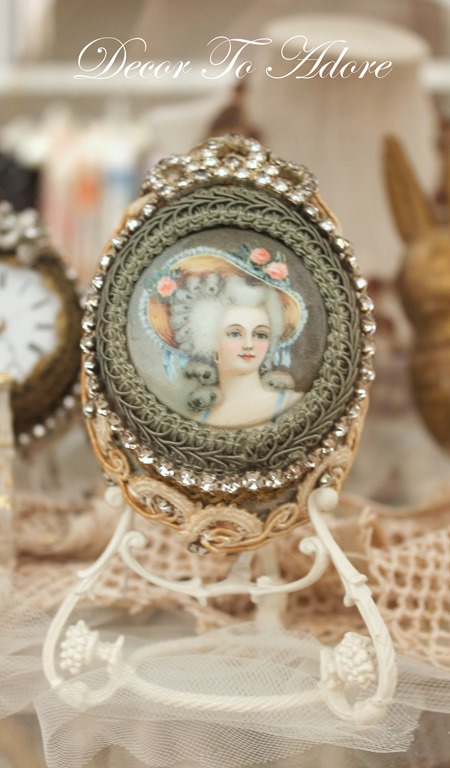 I adore the tones of bridal white…
…and brightly colored silks…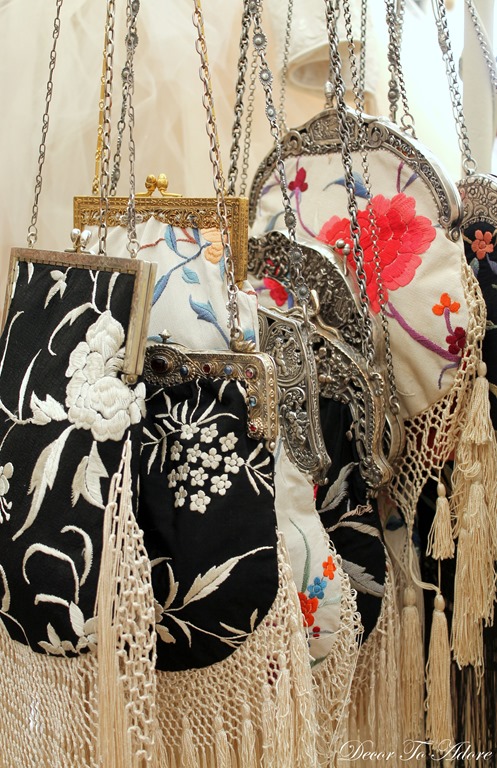 …found on the Elizabeth purses. Each purse features an antique sterling silver or gold washed filigree purse frame that is a work of art in and of itself. It is coupled with an antique silk exterior and fine linen interior which showcases the art of couture at its finest.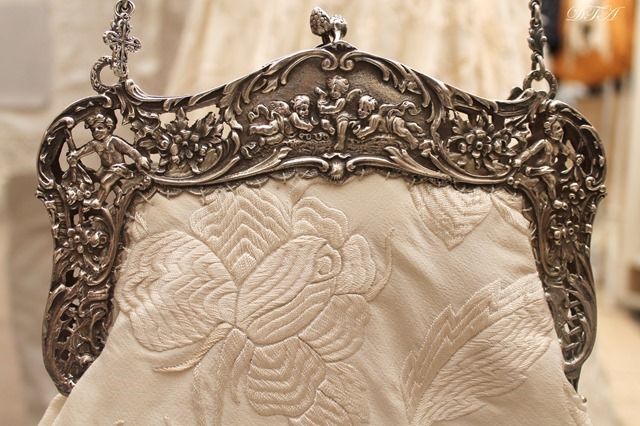 The Fashionista favors the artisian cuff braclets. Any time she wears one she is always asked where she found such beauty.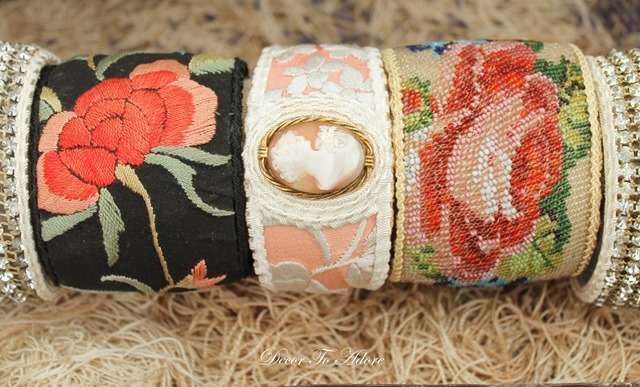 There is also quite the adoration for the tunics, dresses and jackets. With their intricate detailing it's easy to see why.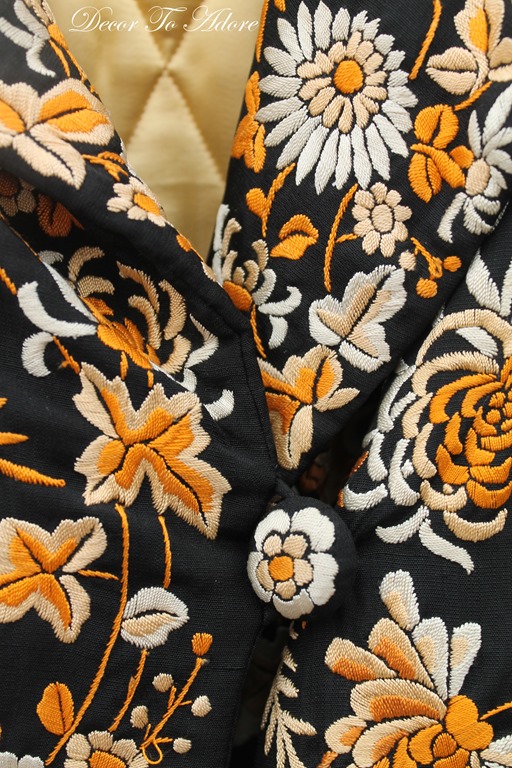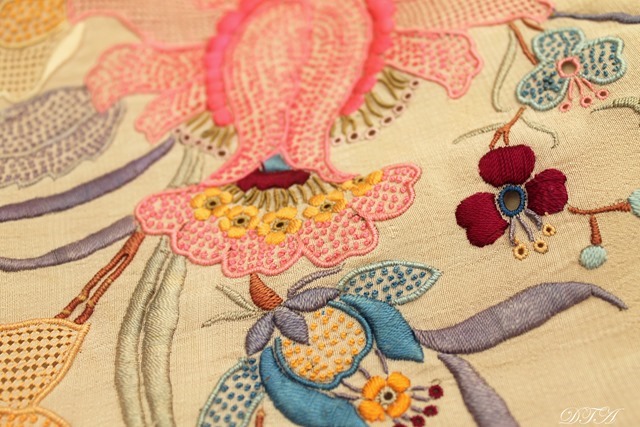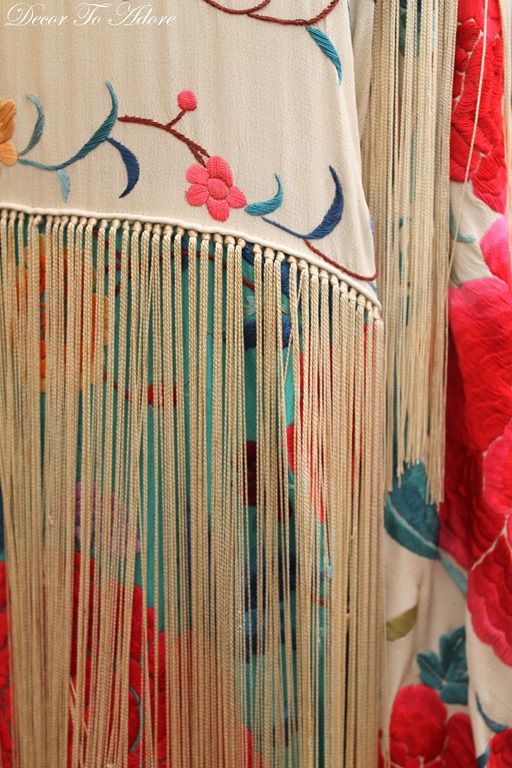 Of course my girl couldn't resist dressing up a bit while she was there.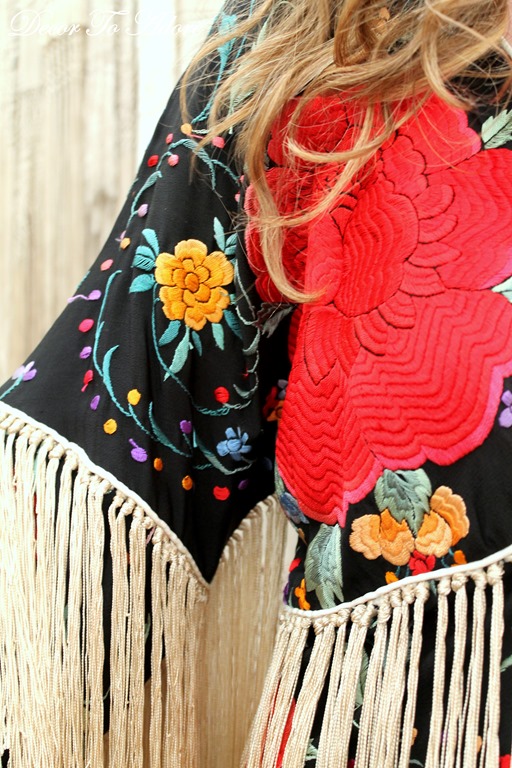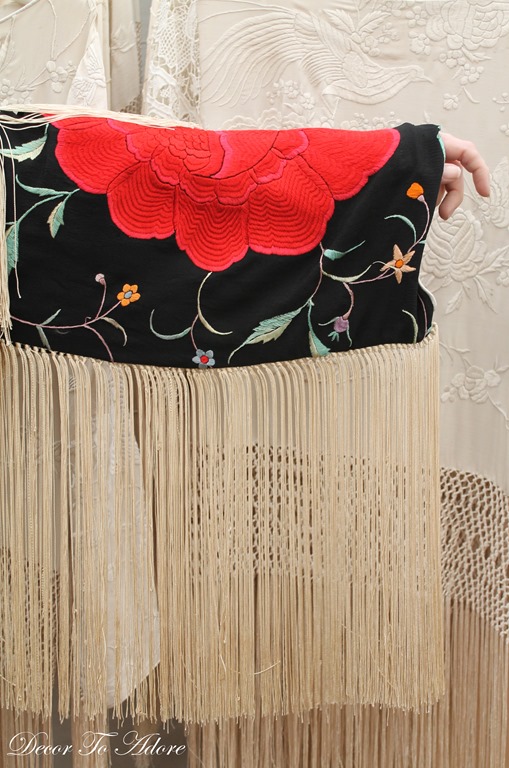 Jill assisted on some of the bridal wear.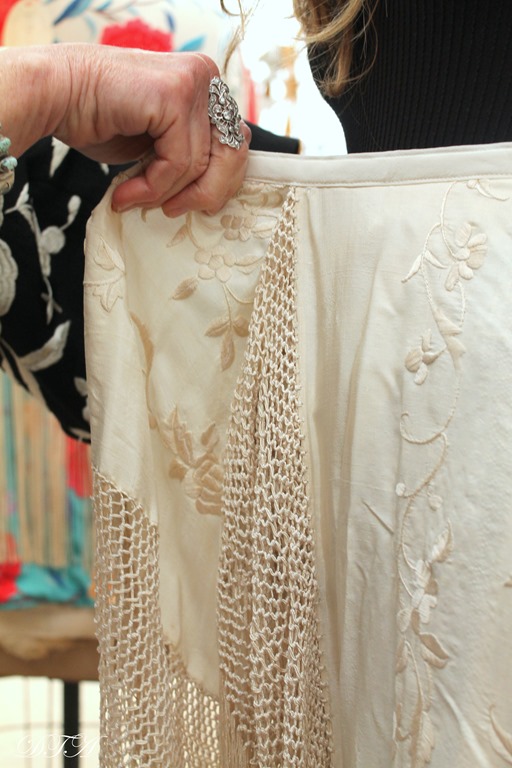 Could this precious fabric be any more perfect for a bridal gown?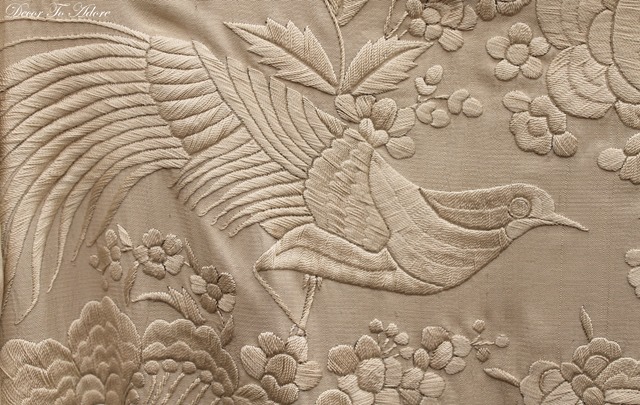 I was mezmerized by the lovely and delicate hands that create such beauty.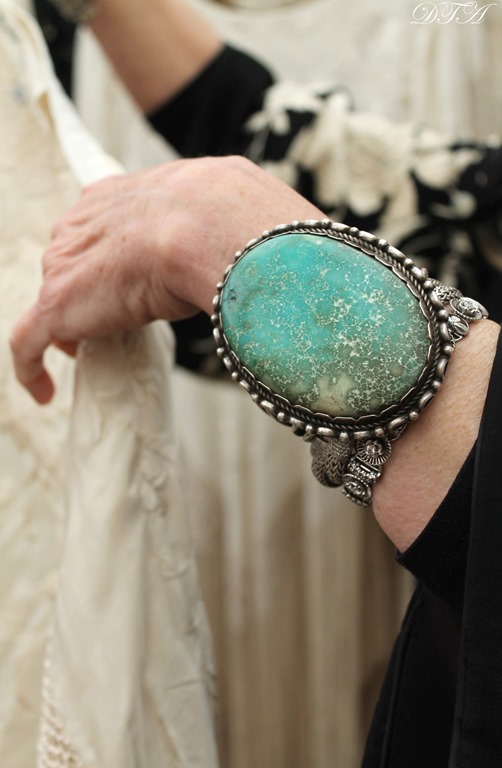 The cameo and turquoise jewelry pieces are truly swoonworthy.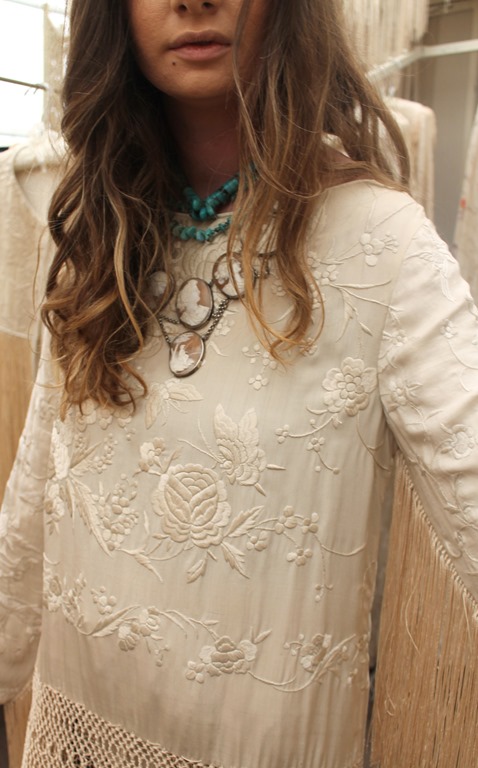 The cameos are antique pieces and the turquoise comes from the southwest.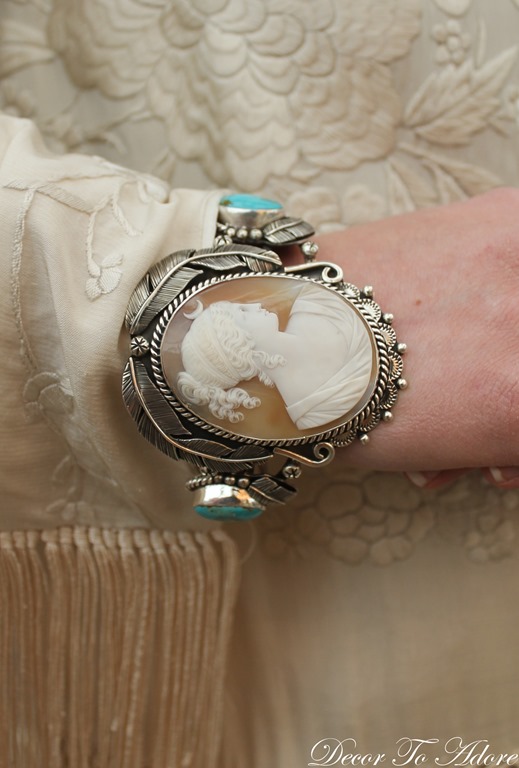 Le Nouveaurose also offers home decor accessories such as the glorious pillows in the background.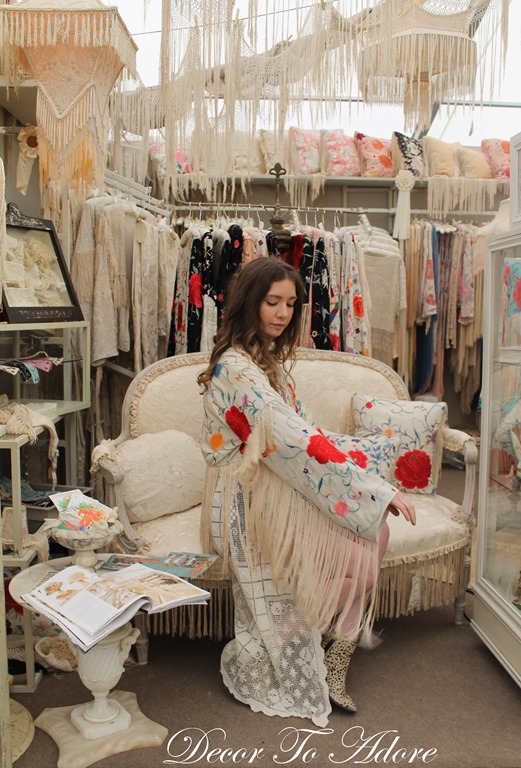 The detailing on the settee was divine.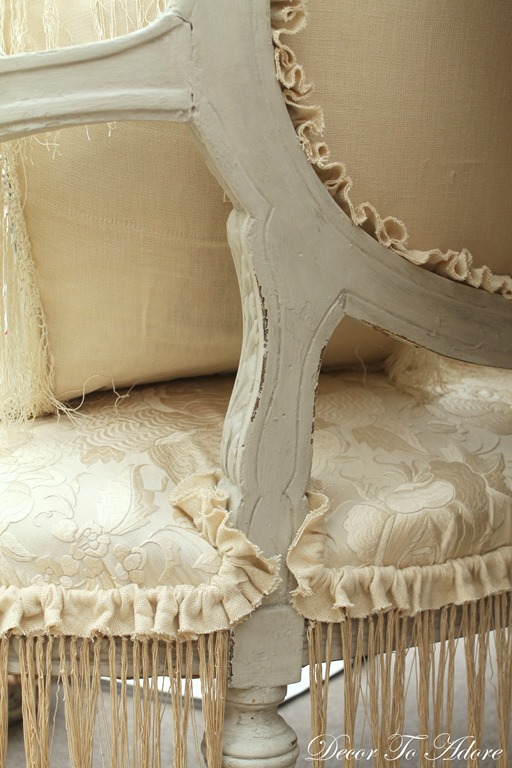 I purchased a Jolie Cloche Hat that was love at first sight. 
Thank you for a memorable day. Our time together was truly priceless dear tender hearted Jill and it was a delight to meet the amazing shop girl extraordinaire (and new friend) Kathie.
Le Nouveaurose is open twice a year at Marburger Farms during Round Top antiques week and online year around.
You can follow the Le Nouveaurose Instagram page HERE.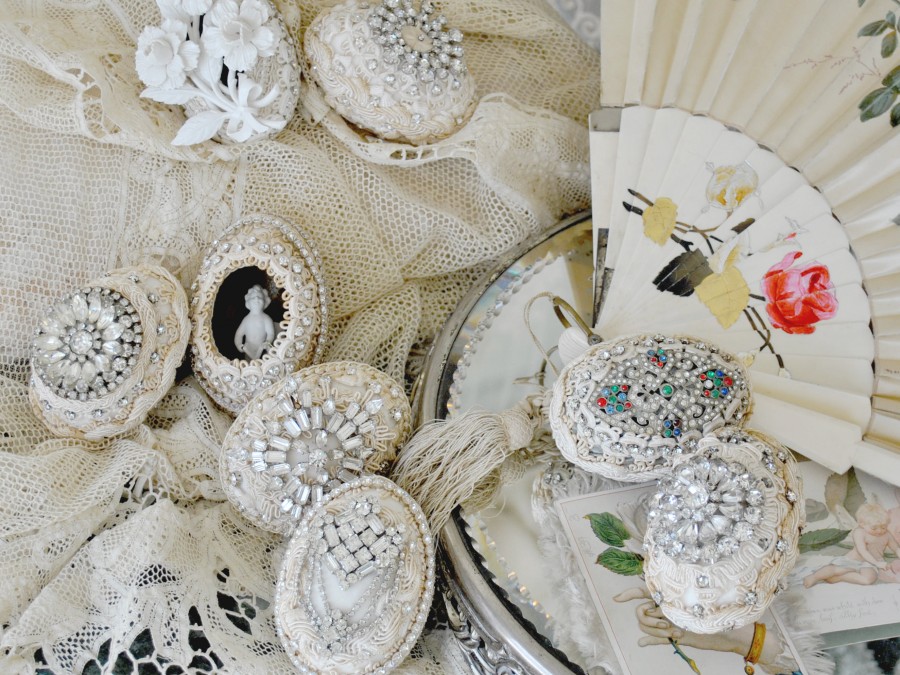 Links to Jill's beautiful home, Hope Willow Farm, are found HERE.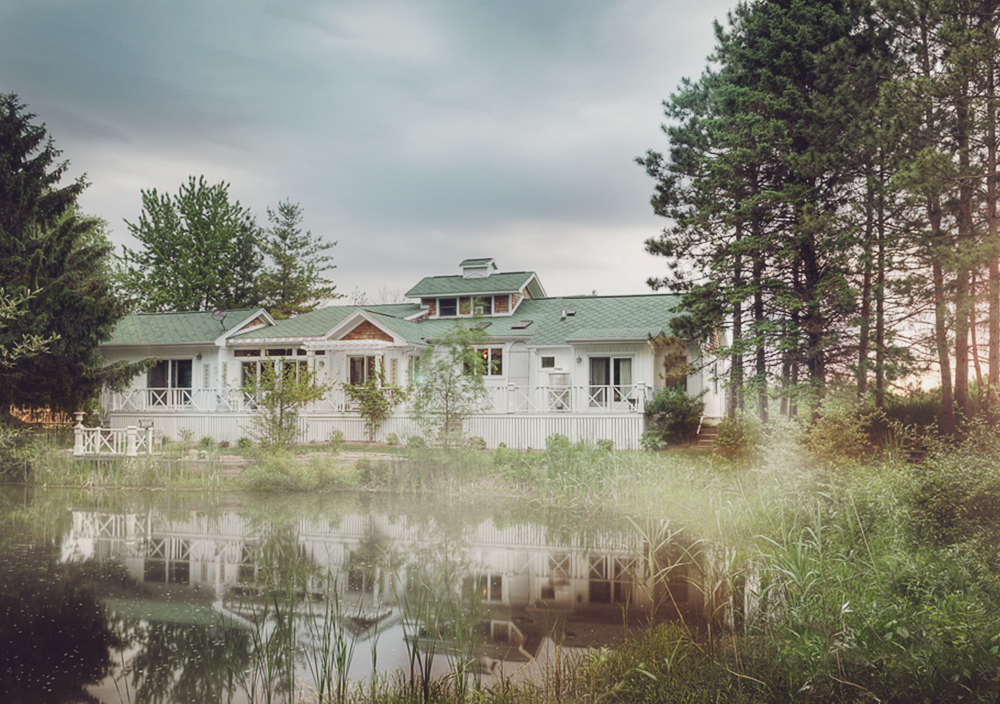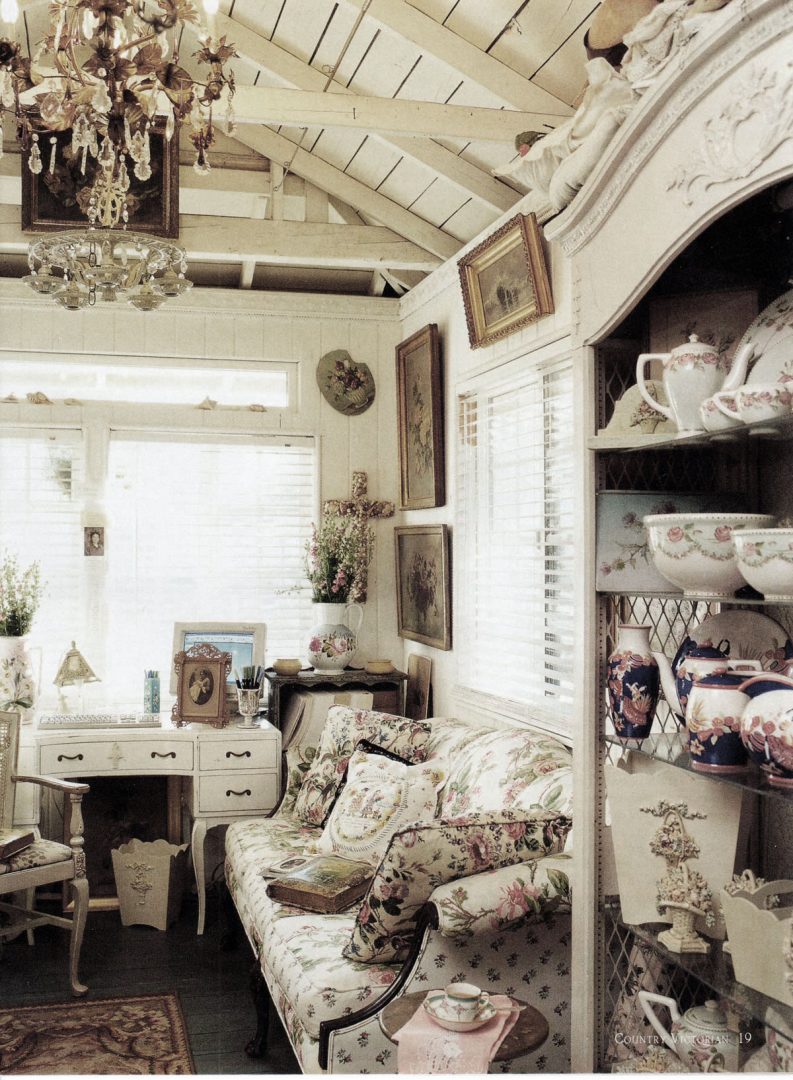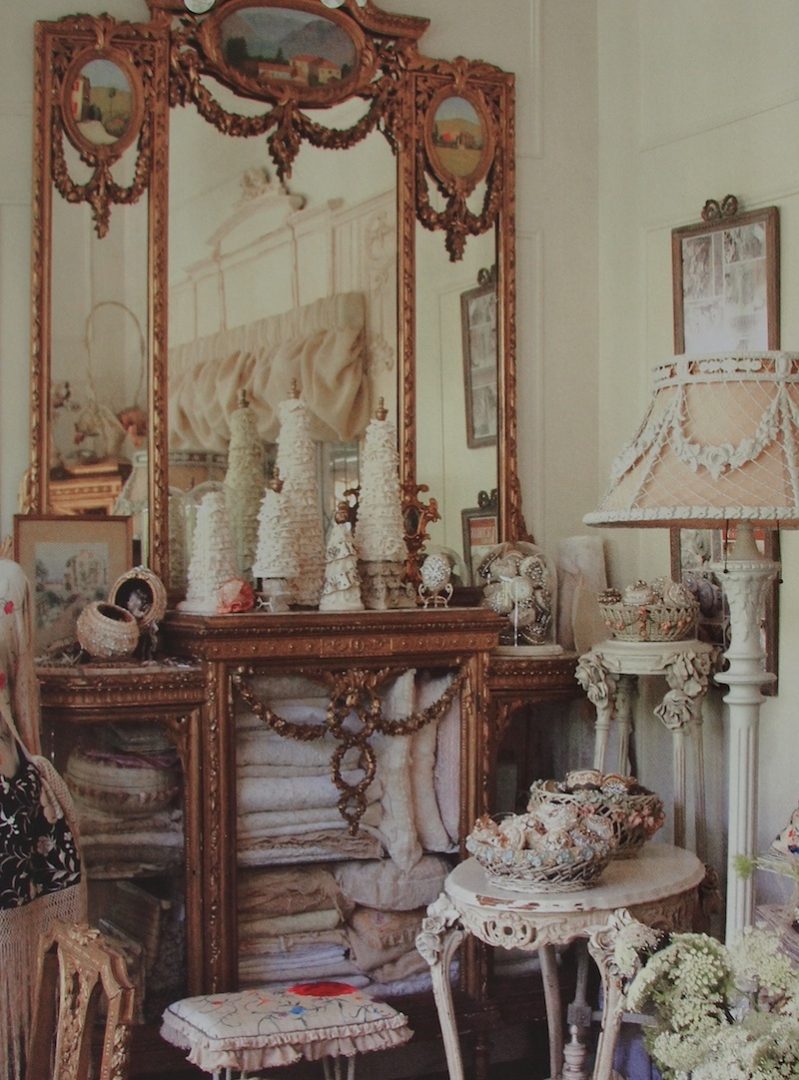 Thank you Jill for allowing me to capture such beauty.
Laura