I am so very honored and excited to announce that I have been featured at HGTV!
I was contacted over two months ago and had to keep it under my hat until the post went live.
The article, "19 Easy Ways to Show Off Your Souvenirs at Home" is chock full of creative ideas.
HGTV featured the pillows I created from vintage British tea towels.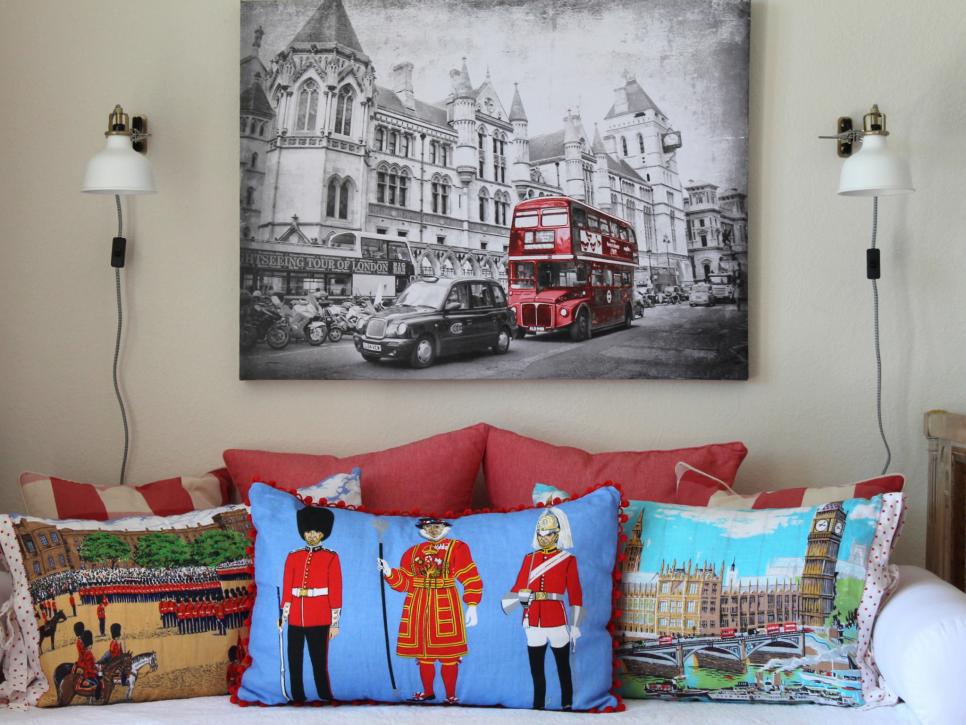 This truly is a dream come true for me! Thank you dear readers for all your support and pinning the heck out of this image.
Laura