I wanted to title this post "Beautiful Things I Saw At Round Top That I Wanted To Purchase But Couldn't Because They Were Too Expensive And I Am Still Tortured That I Had To Leave Them Behind ".
(But it was a little lengthy. 🙂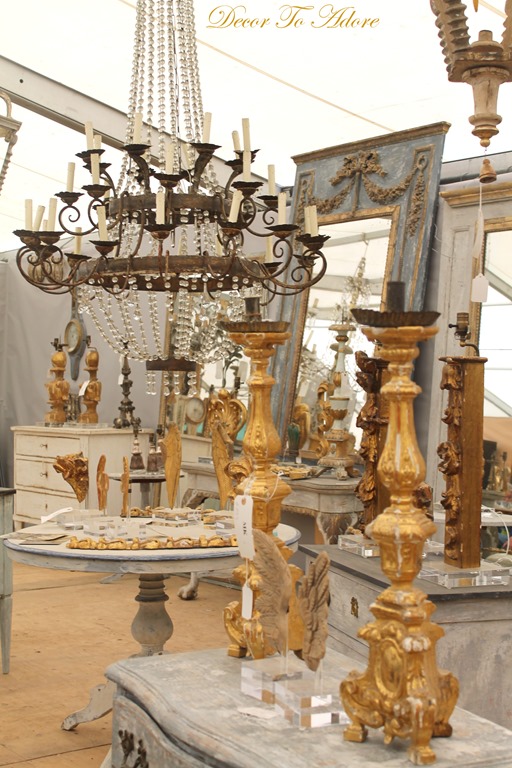 Yes, there are areas in Round Top that you can find some great deals. The deals are generally found in the fields and you usuallly have to dig for what you want.
(Treasure hunt~ fun!)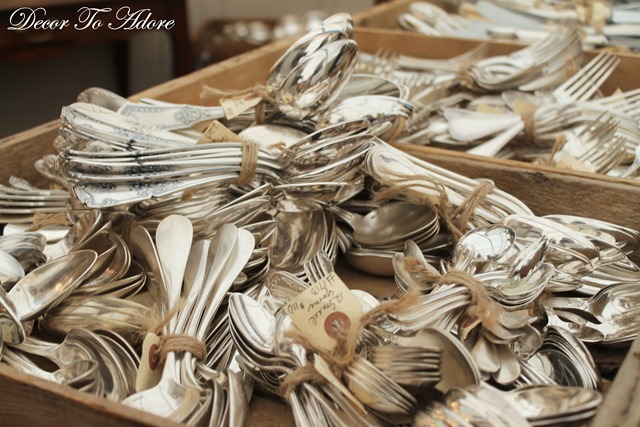 Then there are the other areas of Round Top where the top of the line dealers gather to offer things you have never seen before and will never be lucky enough to stumble across at any thrift store or estate sale. These things are like the most elusive treasures I have ever coveted and therefore cost a king's ransom.
So I bring you all the shiny things that I wanted but couldn't have.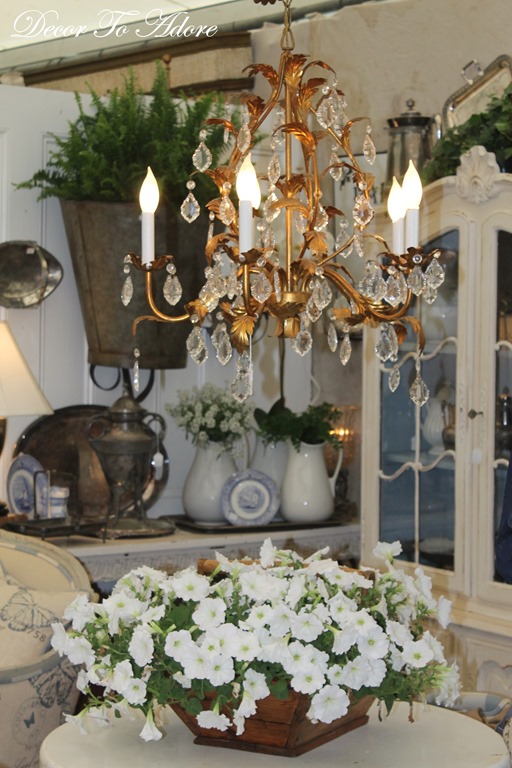 This silver Victorian pepper and salt cellar. Because it looks like a cute wagon.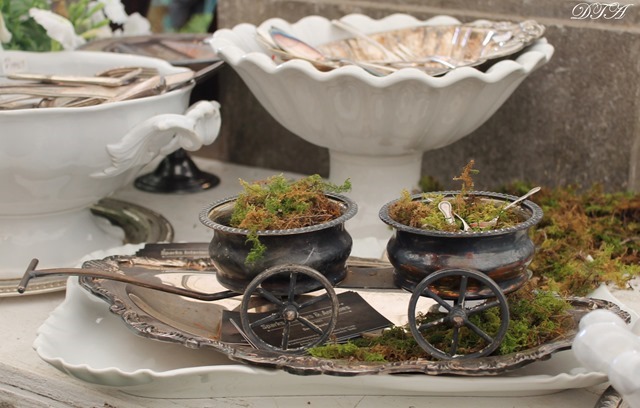 I wanted this cut velvet Union Jack pillow so bad I could TASTE IT!
Alas you had to buy the chair to get the pillow.
I currently already have one or two antique chairs in my garage/attic because there is no room for them inside Storybook Cottage. So, no pillow. 🙁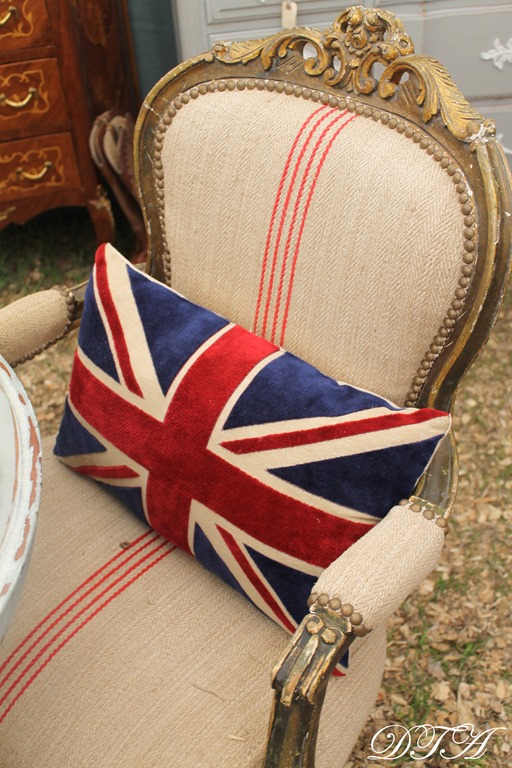 These teeny tiny antique trophies did not have a teeny tiny price.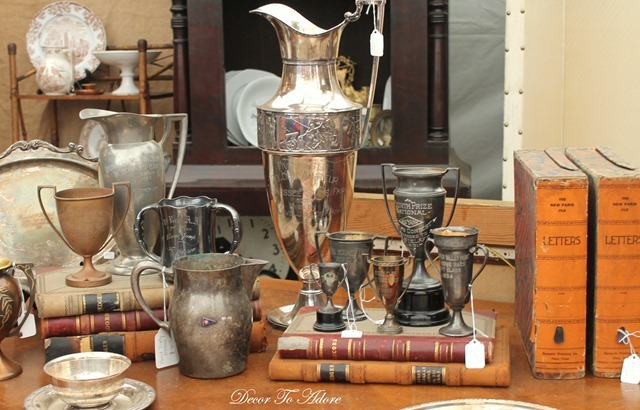 I just KNOW I could make the most pinable Yankee Doodle Dandy of a display with all this: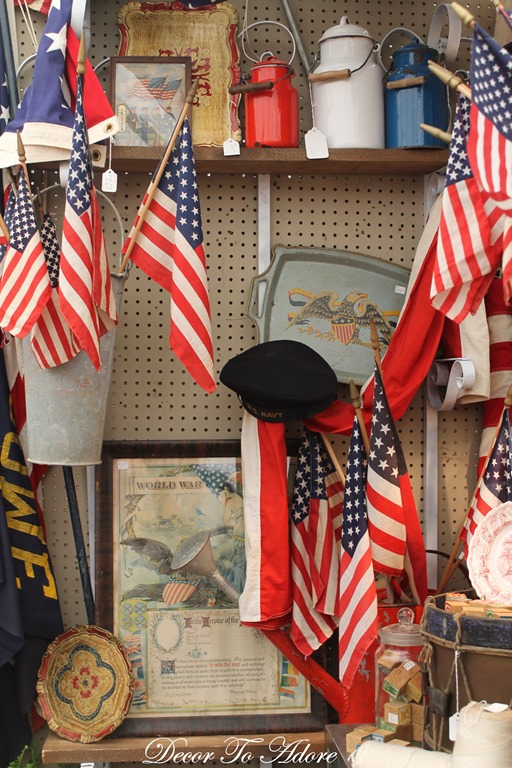 I wanted to open a suitcase and dump it all in.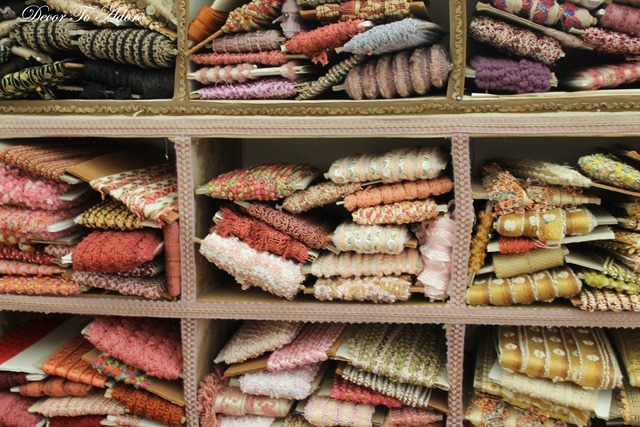 There are things that I am still thinking about. Sniff.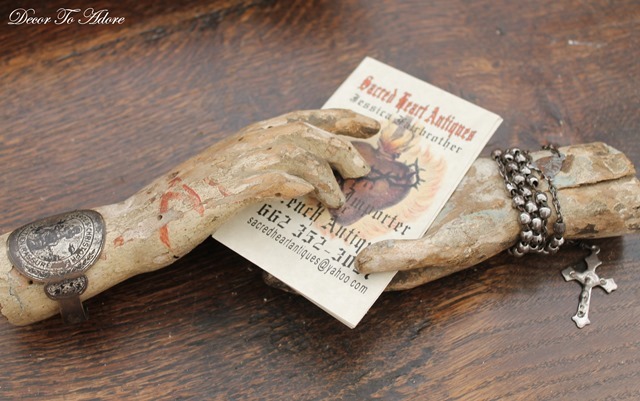 I absolutely adore religious statuary. I wanted this lovely Mary for my rose garden.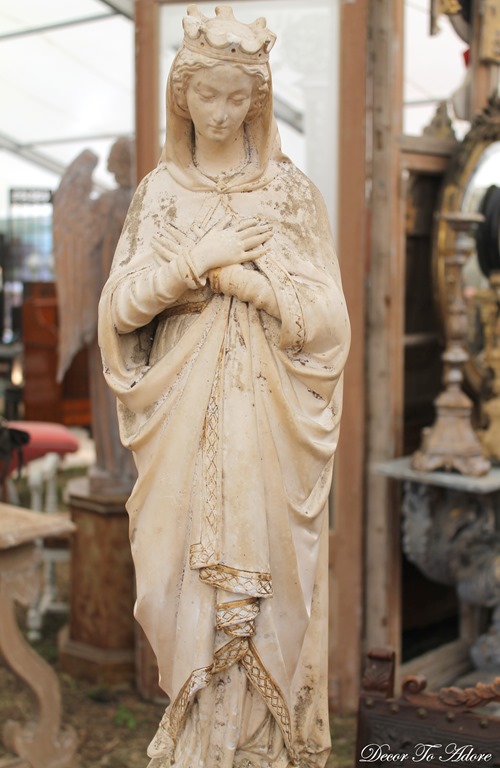 Anything with Jeanne d'Arc (Joan of Arc). This beautiful bronze reminded me of a past lovely stroll in Paris.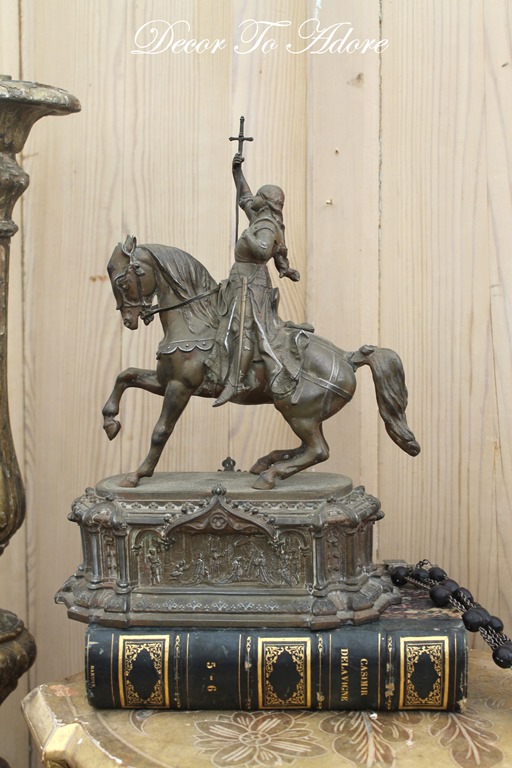 All of it.
But in particular the aqua Saftee Shaving Cabinet in the lower left.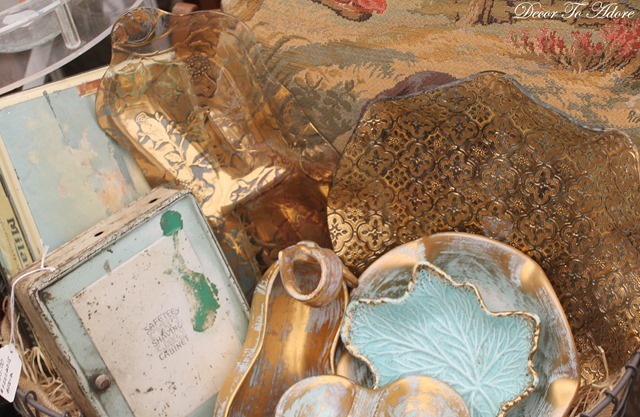 The only thing better than this beautiful bar cart collection was the chalkware wiener dog that tops it off.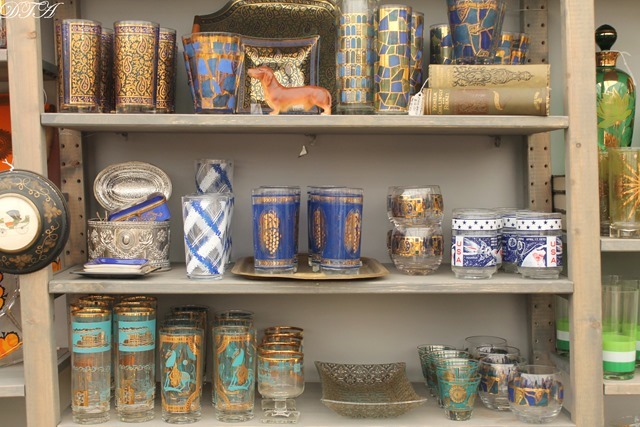 Happy duck quacks over these leather bound books.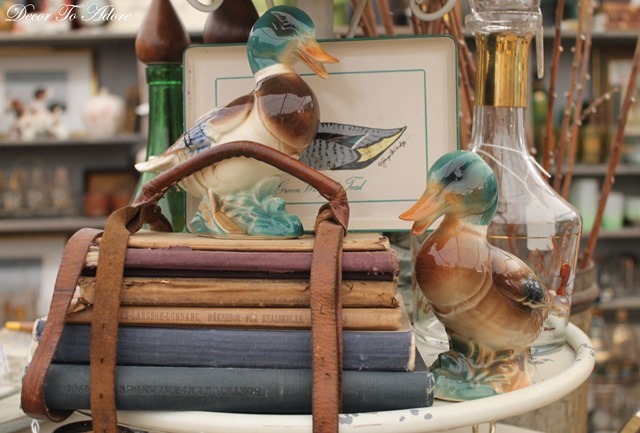 Lastly, this sweet seashell sailboat.
(Say that fast five times!)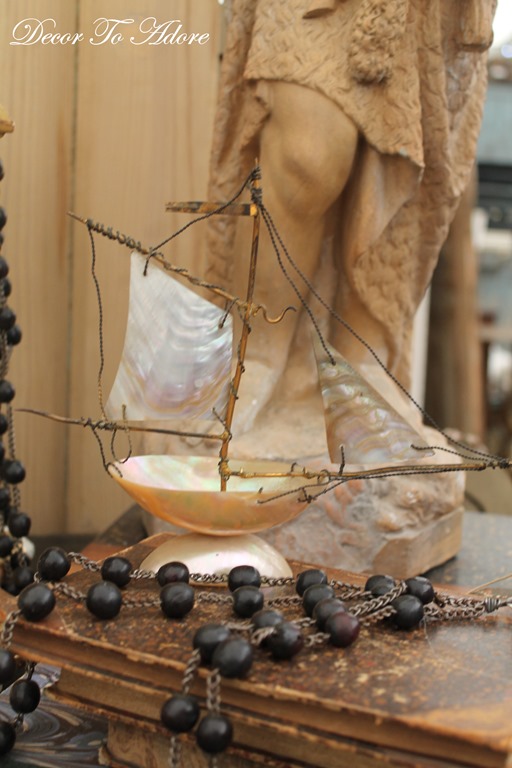 If you have any of these items collecting dust in your basement you know who to send them to. 🙂
Laura