Right up the street from Storybook Cottage is a gorgeous garden.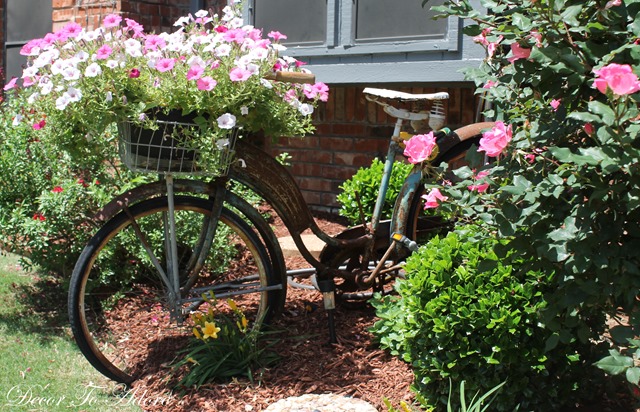 I walk past this enchanting space a few times a week while walking the dogs.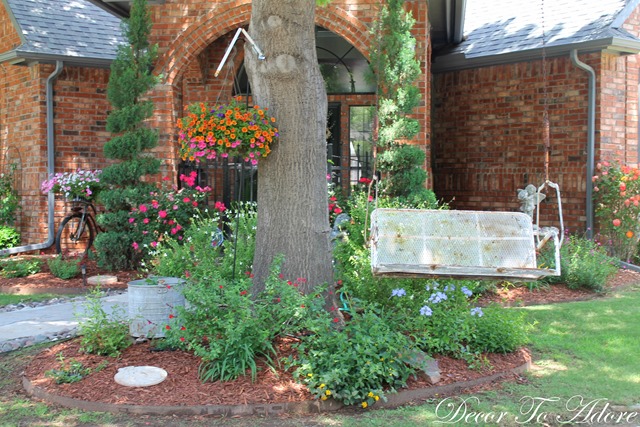 This past Friday, on Earth Day no less, I made my way up the front walk.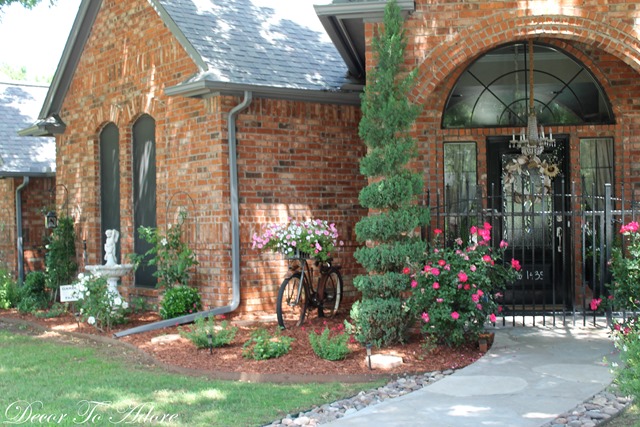 I rang the doorbell, introduced myself and asked my green thumbed neighbors if I could take a few pictures and if they could offer me a few great gardening tips.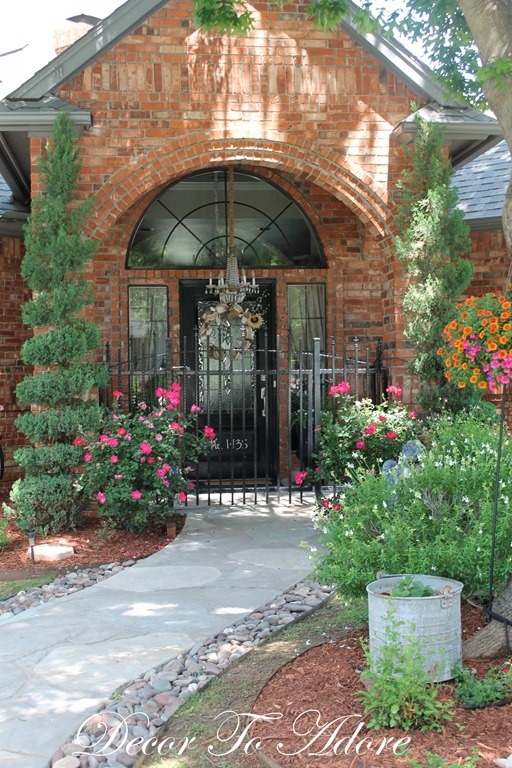 S.R., the resident gardener, was happy to oblige.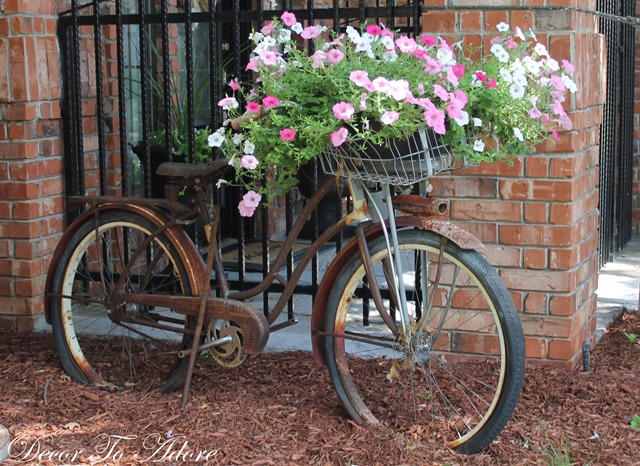 At every turn there is something sweet to see.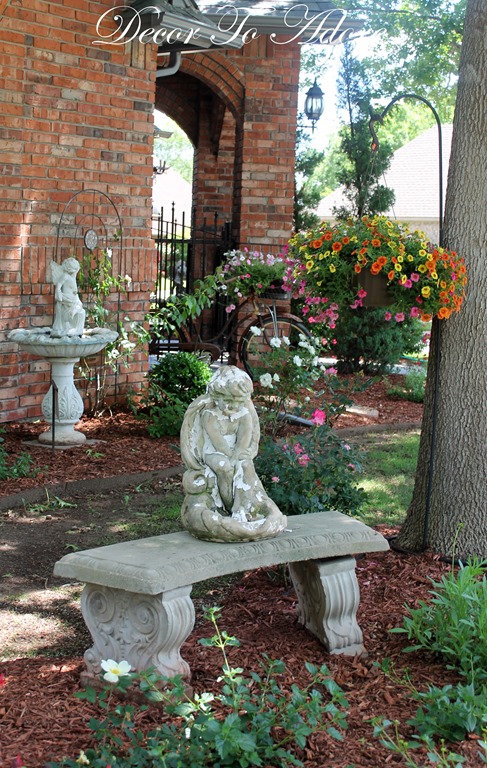 Darling vignettes hold abundant blooms.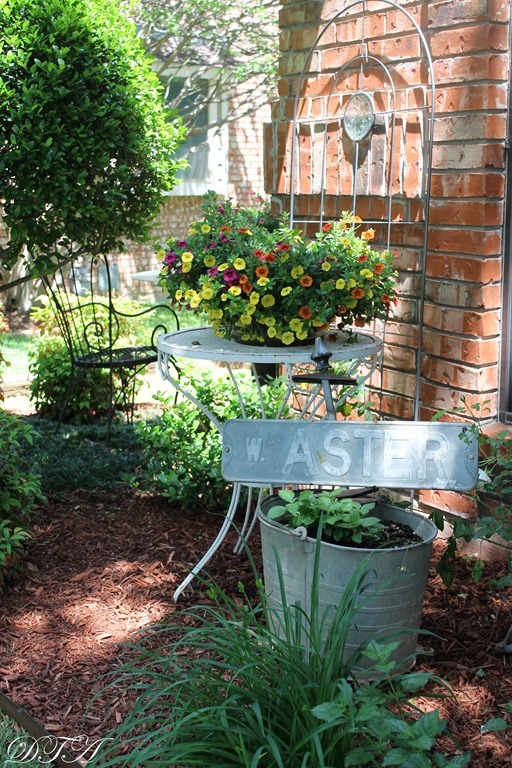 The house sits on a corner lot providing ample gardening opportunities.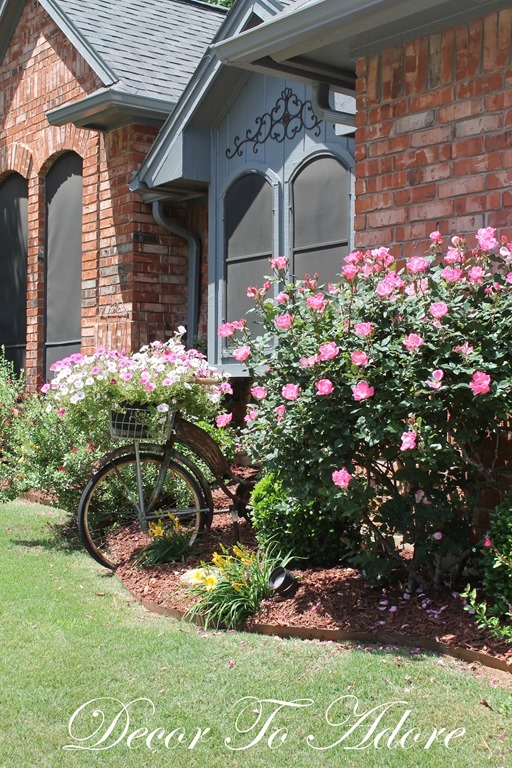 The side yards are just as charming.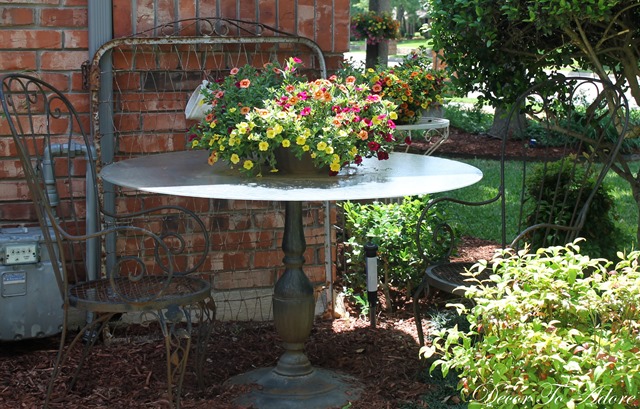 Here a rose bush is propped up by an old metal headboard.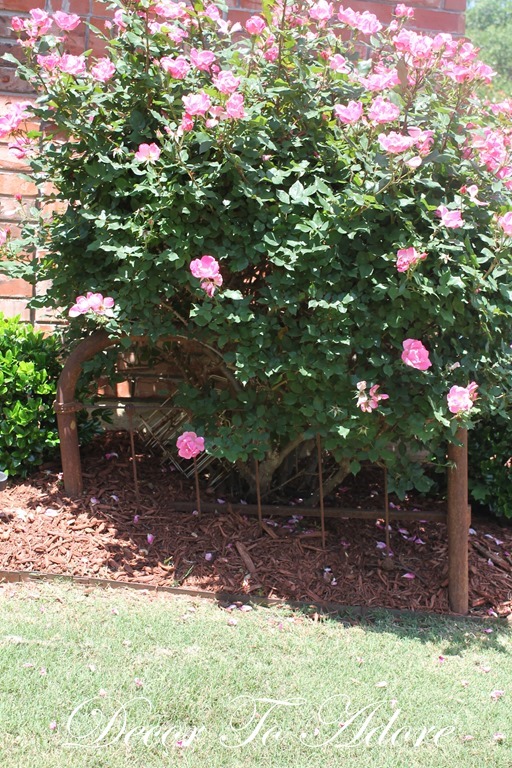 In the backyard the loveliness continues.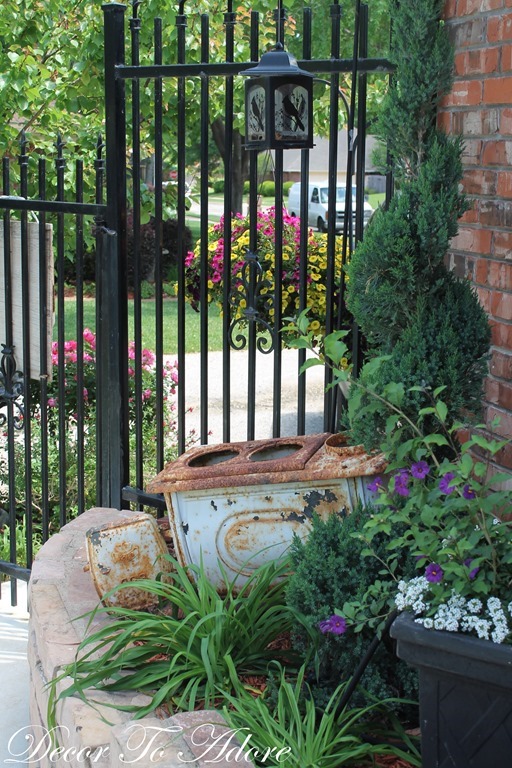 A good portion of the yard contains a lovely pool.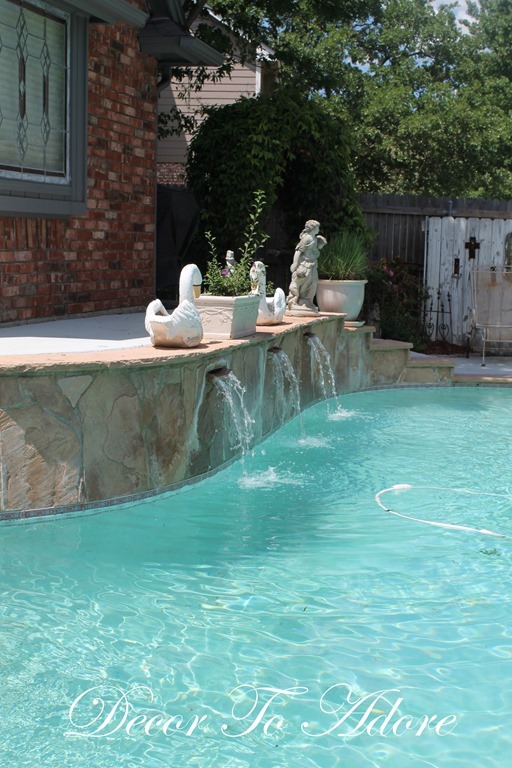 A happy corner.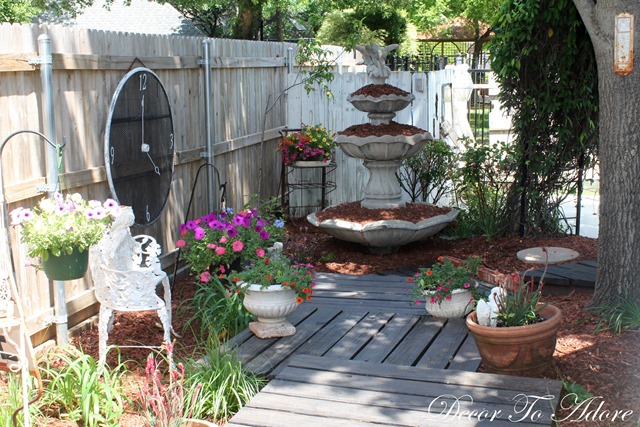 I asked "How much for the WHOLE yard?" Alas my neighbors decided not to sell.  🙂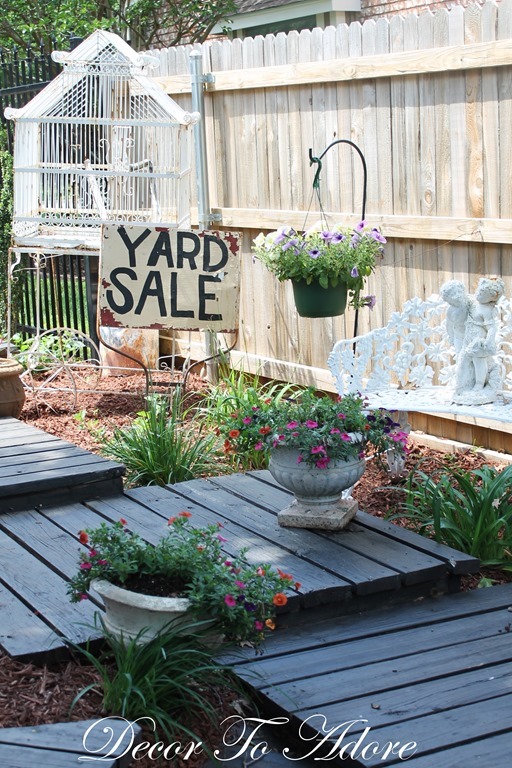 Sweet statuary.
The multiple layers of texture and color just made me feel peaceful and happy.
A sweet seat.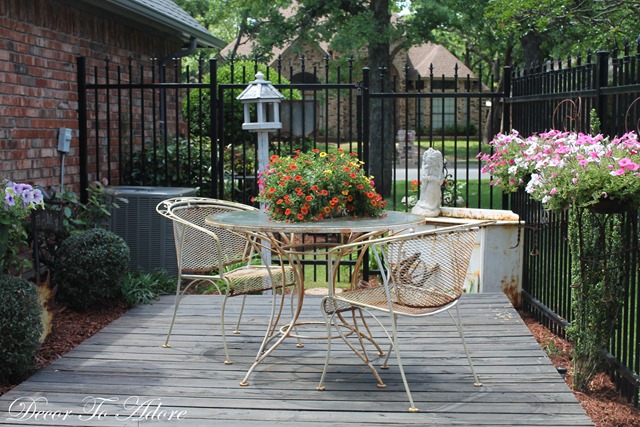 A happy arrangement.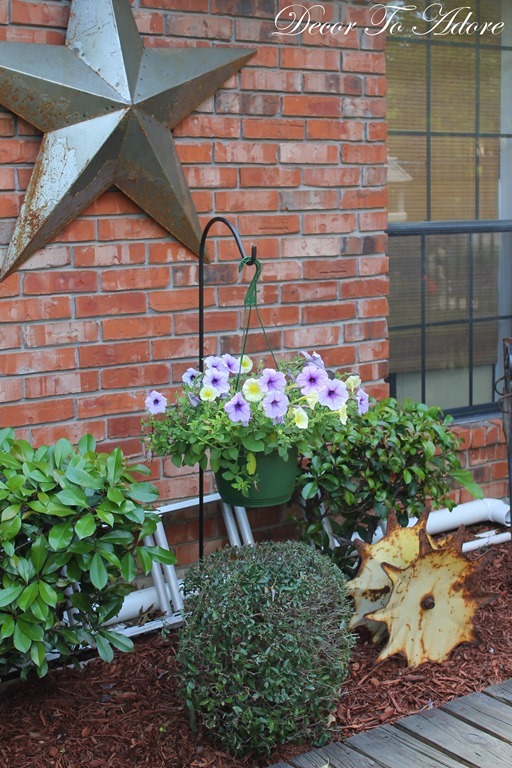 The out of the box ideas were so inspiring.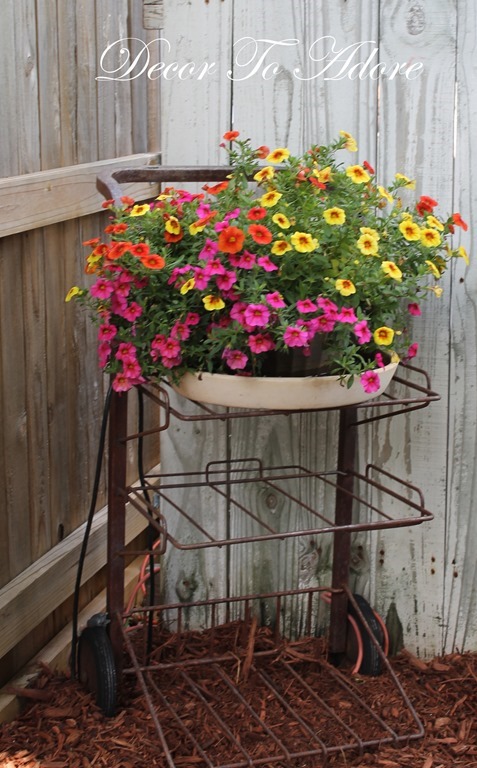 My favorite might have been this old ice cream parlor chair turned floral shelf.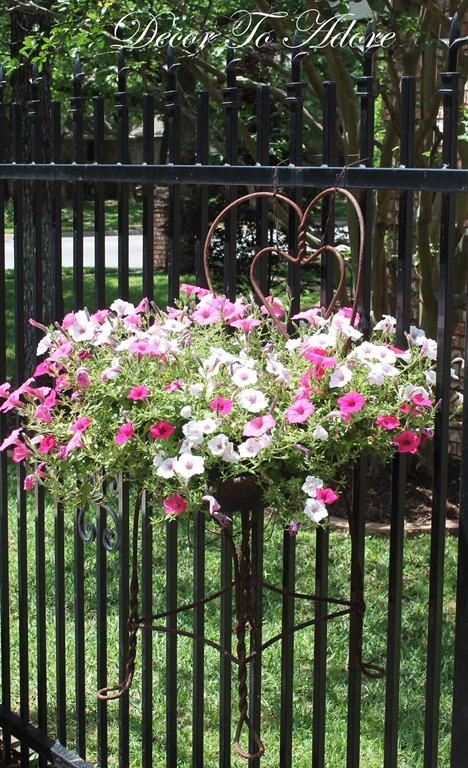 I hope you have enjoyed S.R. and Lynn's lovely garden.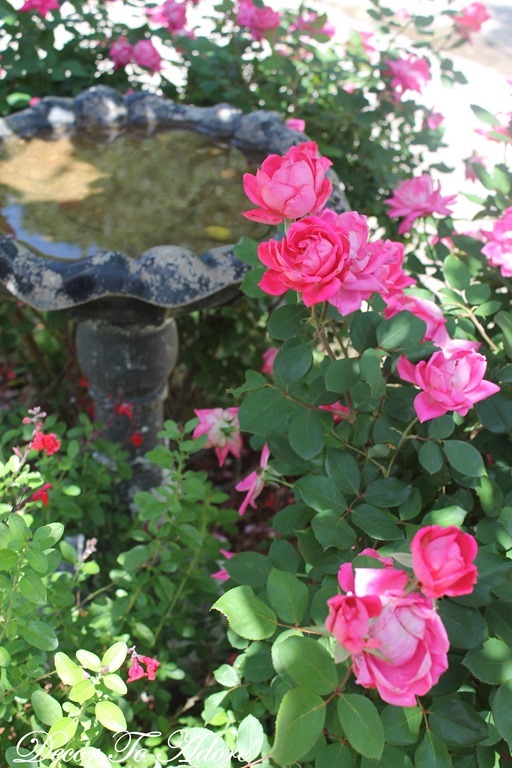 How does your garden grow?
Laura