Yesterday I shared all of the things I WANTED to buy at Round Top.
Today's post is what I actually purchased. Which are still nice things and all….
Ok, we'll start small.
Round Top as you may have heard is a glorious stretch of 10 miles of goodness offered up by dealers from around the world. It can get overwhelming. For this reason I always have a shopping list with me so that I can remain focused on what I truly want to search for.
For this trip I was focusing on the quality of items versus quantity.
This past Christmas my cousin, Sweet T, bought me this beautiful 18th century French pin. I wanted to also be able to wear this gorgeous lady as a necklace. I have been searching for just the right antique ribbon to transform for MONTHS. Purchases on Ebay and Etsy have resulted in offerings that have been hugely disappointing. So, I took my pin along for the ride and found the perfect vintage, hand dyed, rayon ribbon. It's a small item, but I'm so happy it was found.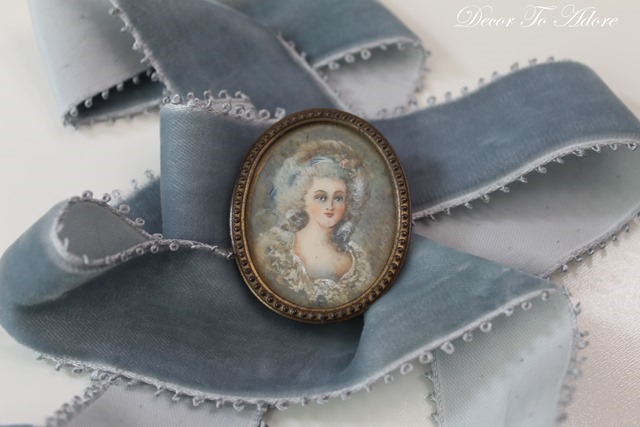 Many of you went crazy for the hat that I was wearing in a Instagram photo I shared from Marburger Farms.
I understand. It's a fantastic hat.
But you need a close up of this truly yummy cloche made from an antique China silk shawl because the image above did not do it justice.
The seller and my friend, Jill Garber, is a wonderful lady whose Round Top booth is going to get an entire post on it's own because it's just that full of goodness.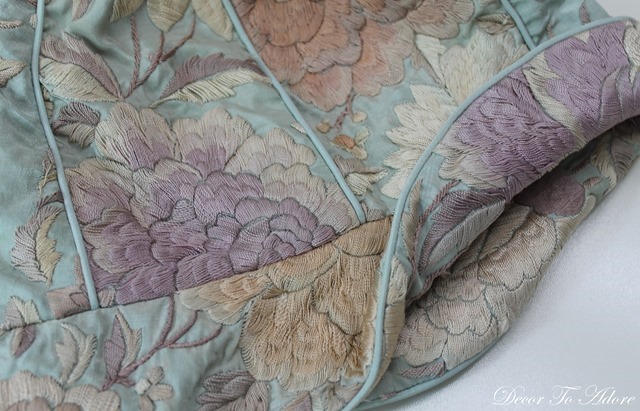 I found this amazing piece of broderie anglaise for $2. I know, don't hate me. I imagine that it had, at one time, been a ladies blouse or petticoat and then been transformed into a baby's christening gown.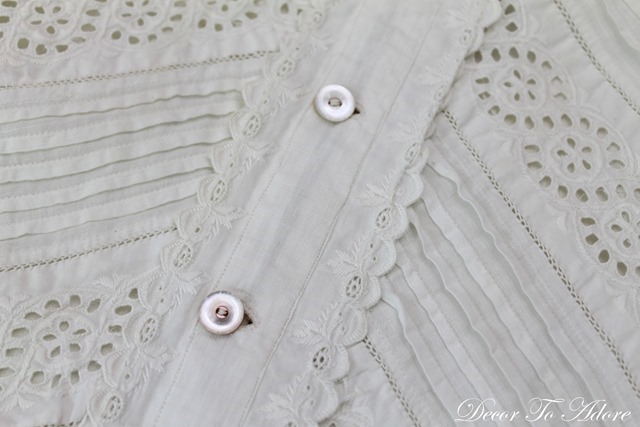 At some point someone had removed the tiny sleeves. There are also a few other issues with the fabric (tears, stains) but I just know this fabric will someday… hold a third story.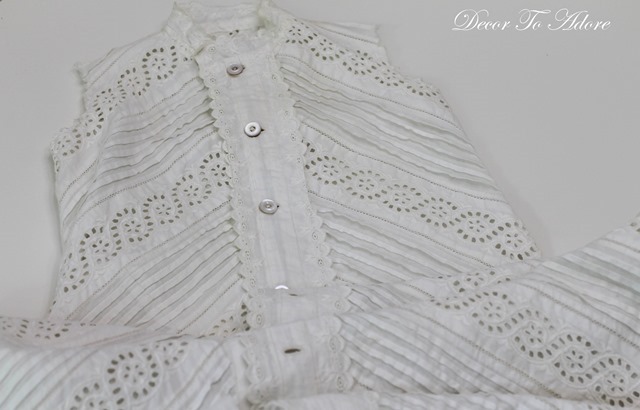 Goodness was also found for the Fashionista. As you may know my daughter is an amazing fashion stylist. She has slowly been creating a vintage clothing collection to aid her in various fashion shoots. I spotted a perfect 1960's Lilly Pulitzer sundress and purchased it for her birthday. ($30 !)  A few other items were also added to the present pile but it feels more like her story to tell…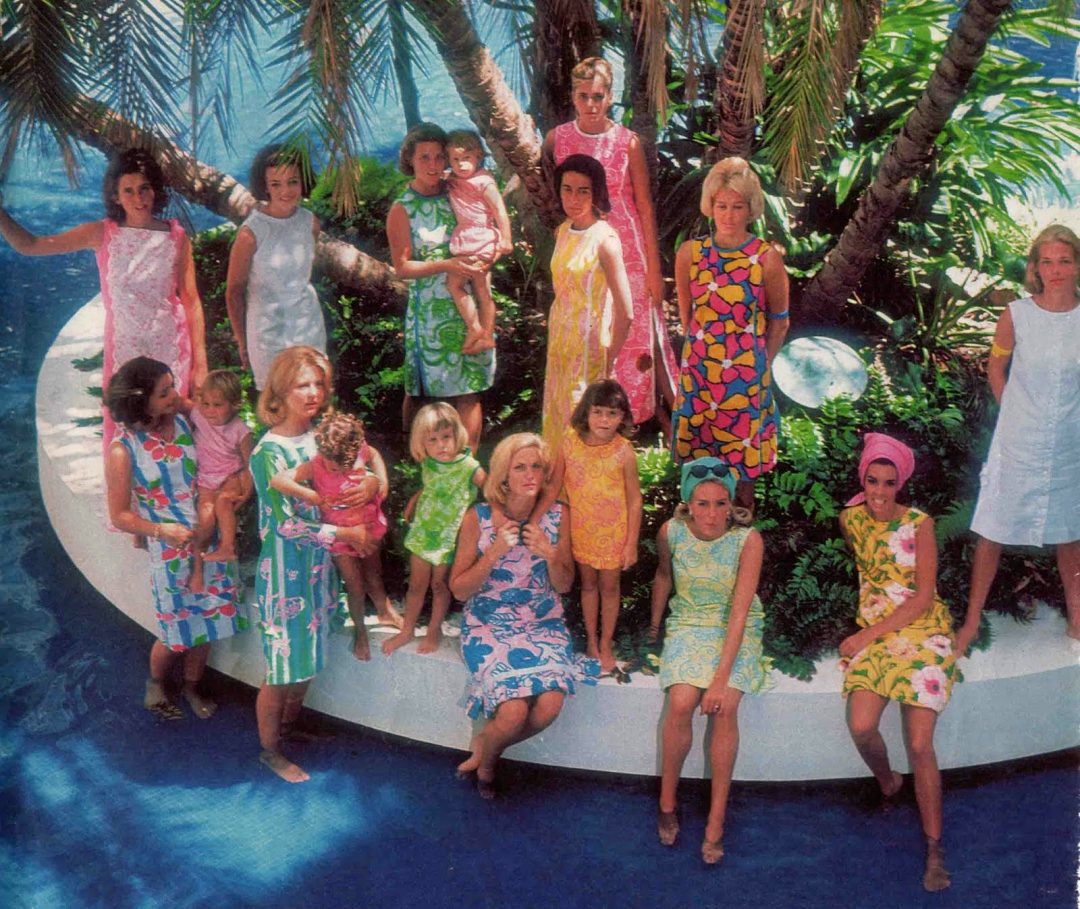 My main mission at Round Top requires a bit of a back story. As you know every Halloween I try to make a costume. It is generally a historic style that I try to create on the cheap.
 Jane Austen ~ Regency Era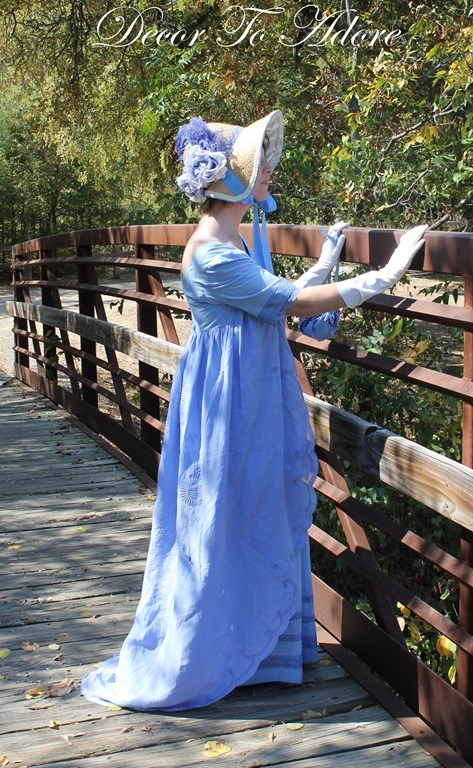 Marie Antoinette ~ 18th Century Gown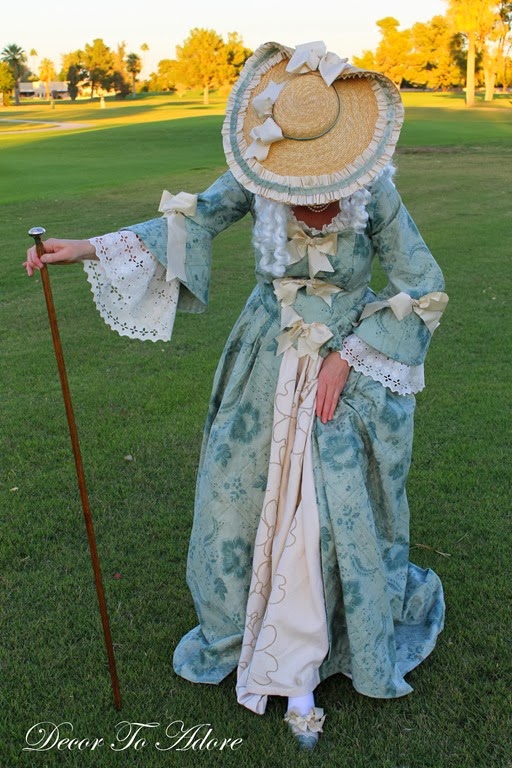 Not to spoil the suprise, but this year will be no exception.
One thing I don't think I have ever mentioned on the blog is that I give historical presentations to elementary schoolchildren studying the "Little House" books by Laura Ingalls Wilder.
My dress that I wear when speaking is close to 20 years old and is in sad need of replacing.
In considering what type of dress to make I thought about the book "Little House in the Big Woods". In chapter eight, there is a "Dance at Grandpa's". Grandpa was Lansford Whiting Ingalls~ my great, great, great grandfather.
I'm want to try and create Docia's dress worn to the family dance long ago.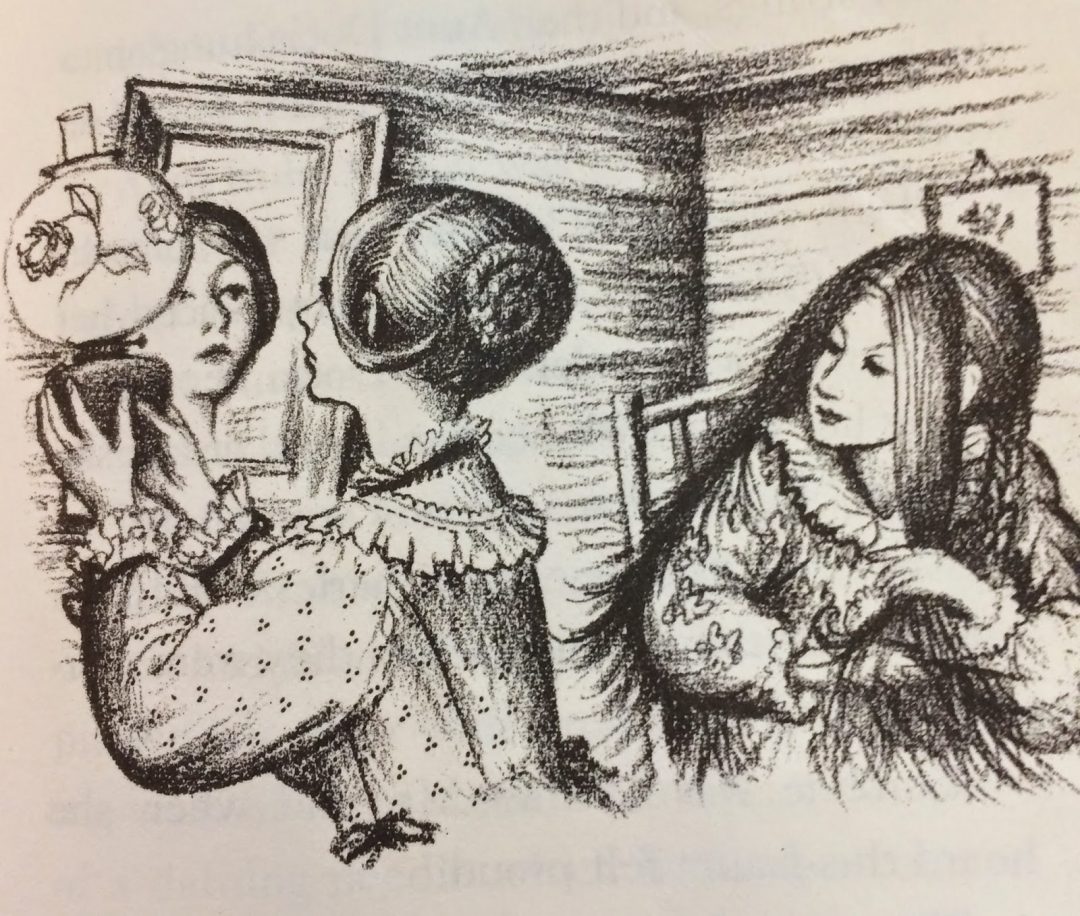 "Aunt Docia's dress was a sprigged print, dark blue, with springs of red flowers and green leaves thick upon it. The basque was buttoned down the front with black buttons which looked so exactly like juicy big blackberries that Laura wanted to taste them. Aunt Docia's pretty white collar was fastened in front with a large round cameo pin…"
Laura Ladocia Ingalls was one of Lansford Whiting Ingalls' daughters, and sister to my great~ great grandfather, Lansford James. (He was called "James" by the family, probably to avoid confusion with his father.)
For the 2016 costume project I have selected a dress pattern that is from the Wisconsin Historical Society. This seems fitting as the dance was held in the deep woods of Wisconsin.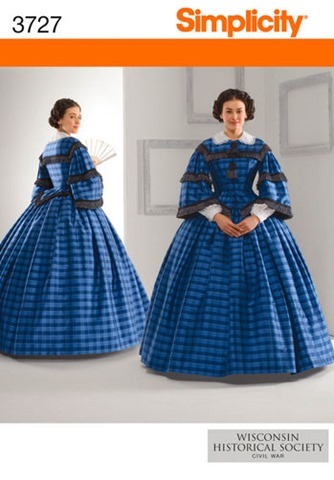 Because this is a dress I will wear time and again I am not limiting myself to the extremly frugal budgets I have had in the past ($10 and $20). But I am quite pleased, price wise, with what I have found for the dress so far. As always I am going to try and use period appropriate materials when creating the dress.
I found two types of black antique lace that may embellish the bodice and sleeves of the basque top as well as some glorious passementerie. Given that I need 10 yards of such trim for the dress this was no mean feat!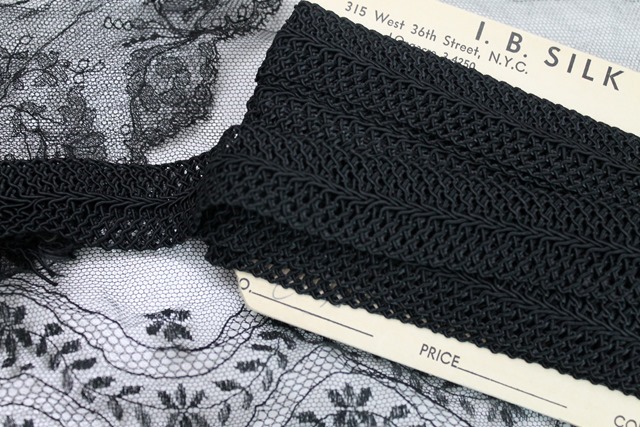 I also found some truly beautiful black antique cobweb lace. I wish you could feel how soft and silky this lace is. It will be used, along with the black velvet ribbon, on the bonnet I plan on creating.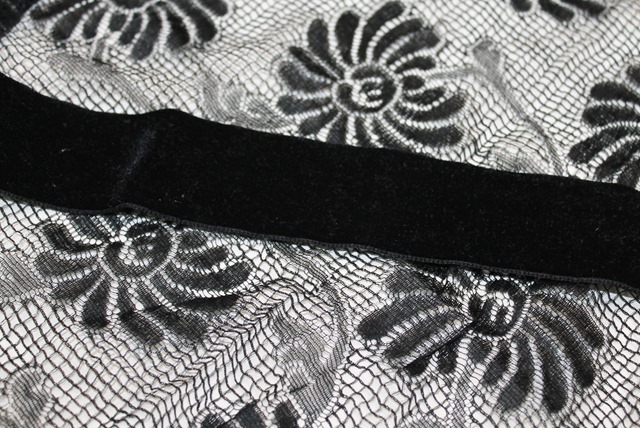 So that's it. It probably doesn't seem like much. But it was exactly what I wanted. (That I could afford. Sniff, boo hoo!)
Happiness and joy,
Laura