My friends I still have one more glorious Round Top post but this is SO good I had to share.
As a rule I try to keep my coveting to a minimum. But recently I saw a house in Vogue in which I want it ALL!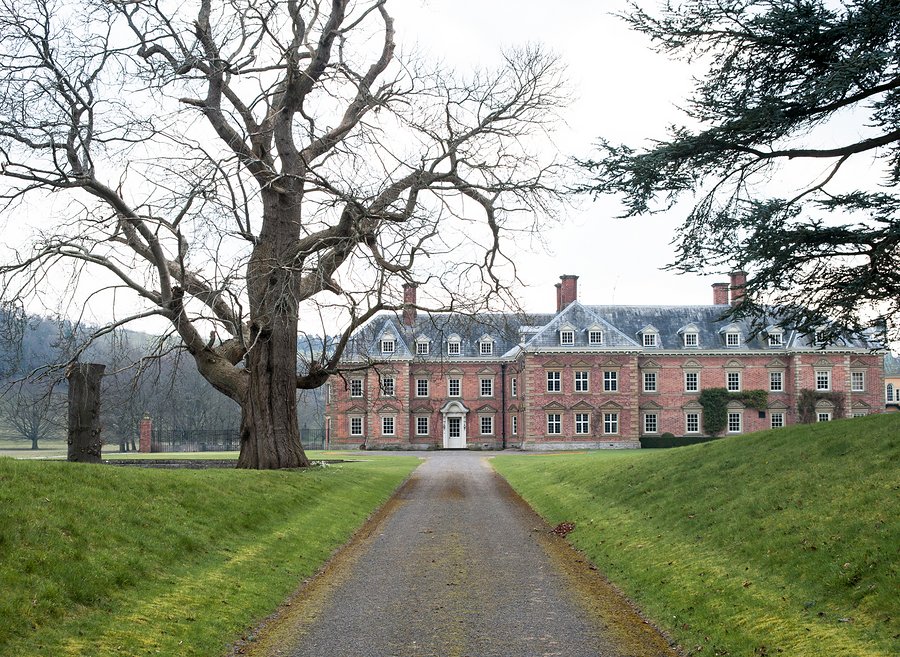 I know the Welsh language can be rather tricky but I want to move into Nantclwyd Hall in Llanelidan Wales. Nantclwyd means "the brook over the river Clwyd". The two story brick home, built in 1622, features a slate roof and a gorgeous garden.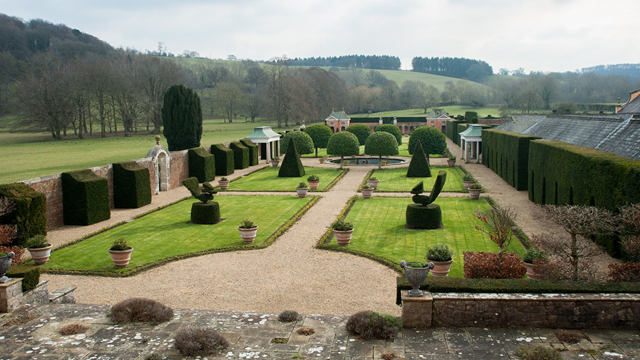 The interiors of the home were decorated by one time Buckingham Palace designer John Beresford Fowler (THE Fowler of Colefax & Fowler) in the 1950's. Yet the rooms still feel fresh and quintessionally British.
This is the library.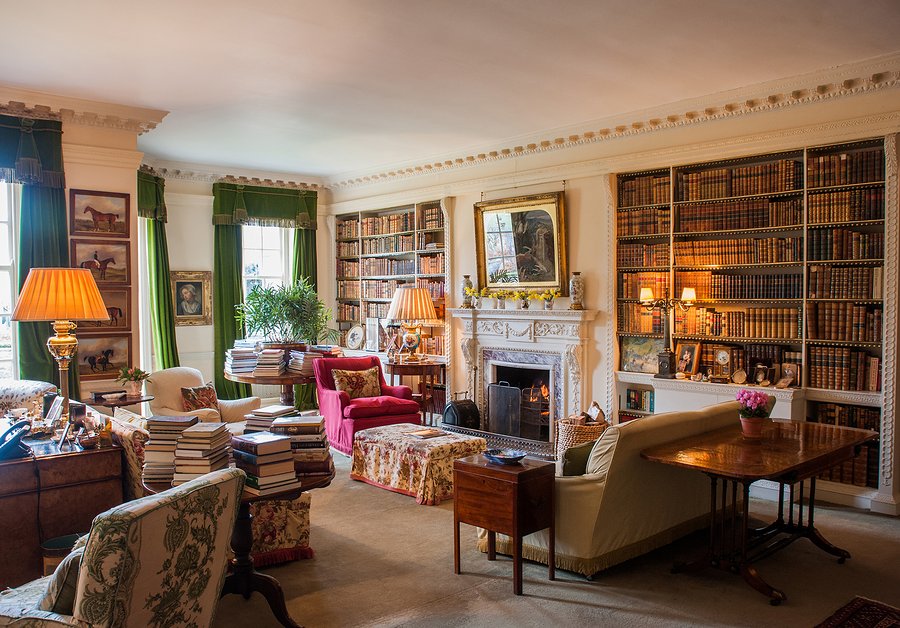 Lady Isabella's tearoom.
It features the fabric "Roses and Leaves" by Ramm, Son & Crocker. To make it Lady Laura's tearoom I would probably remove the taxidermy on the top of the bookcases but the rest would stay "as is" ~ delightful!
An image from the Alice in her Palace instagram feed.
ALL OF IT! In my mouth.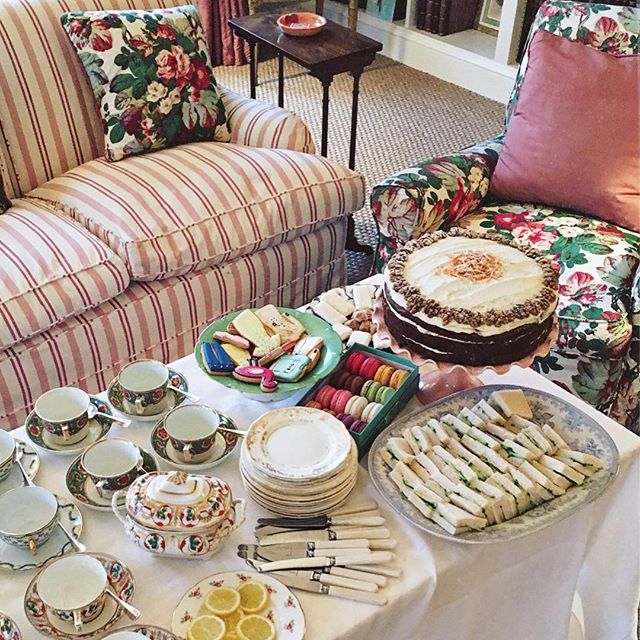 This space. I can't even…
The two giant tapestries, the chandelier and amazing portraiture. ALL OF IT!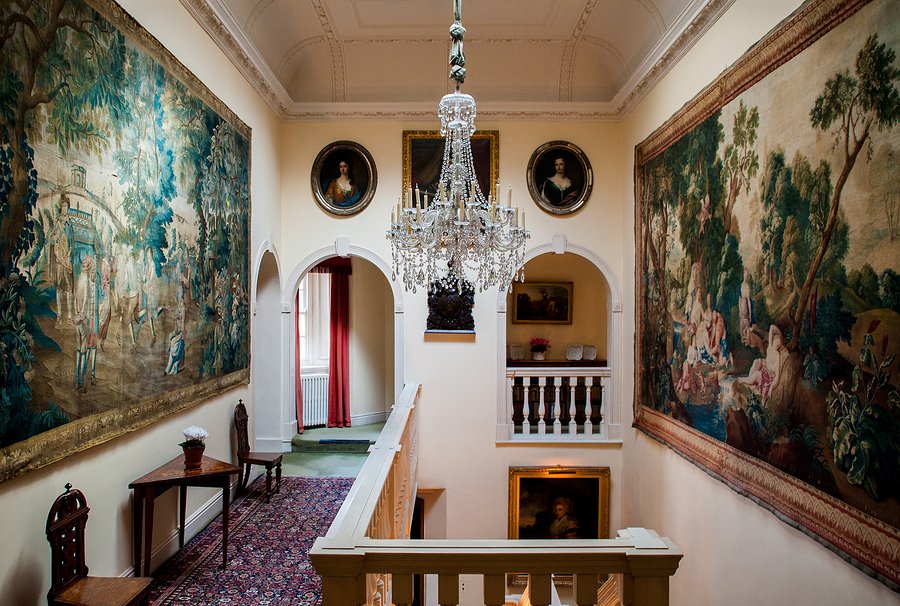 But perhaps I might flip flop the carpet runner with this one. Yes?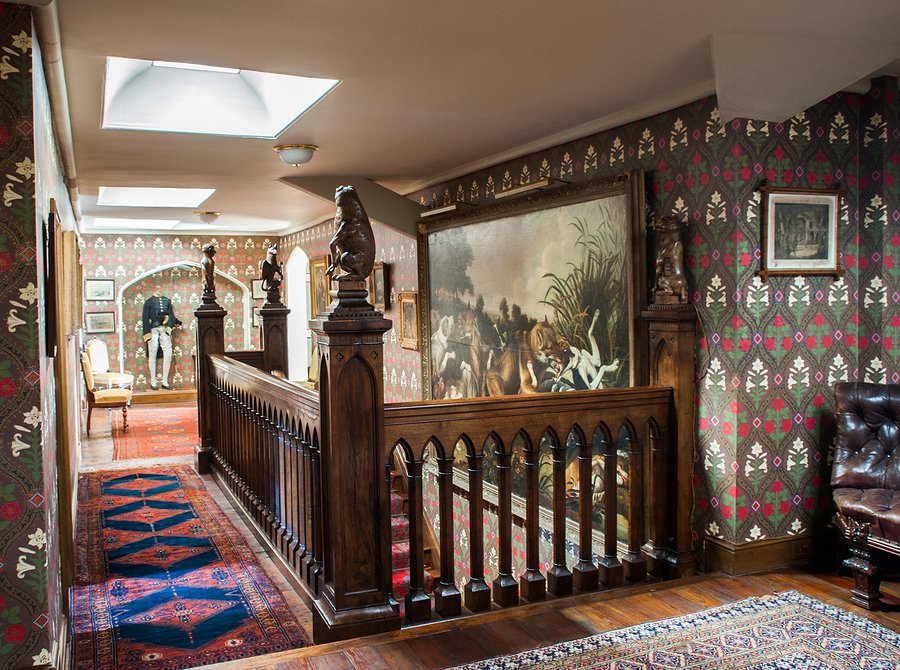 The diplomatic corps uniformed once belonged to Sir Edward Naylor-Leyland.  It provides just the right touch of whimsy against the dark wallpaper and heavy Gothic bannister complete with gargoyles.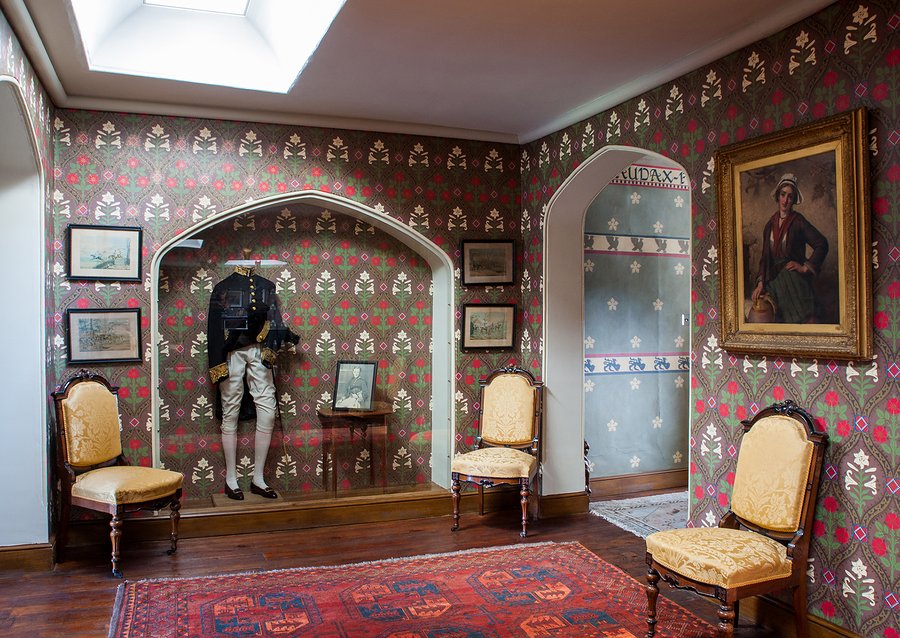 My eyes cannot decide if they want to look at the gilded mirrors, pale green leafed wallpaper or the amazing plasterwork ceilings.
 
The table was recently set for Great Gatsy themed dinner. Who knew feathers and orchids were friends!
I also think my white Porthault dinner napkins are about to be embroidered with "Laura".

On her Instagram feed Alice Naylor-Leyland shares images of the 20 bedrooms in the home. It's hard to pick a favorite.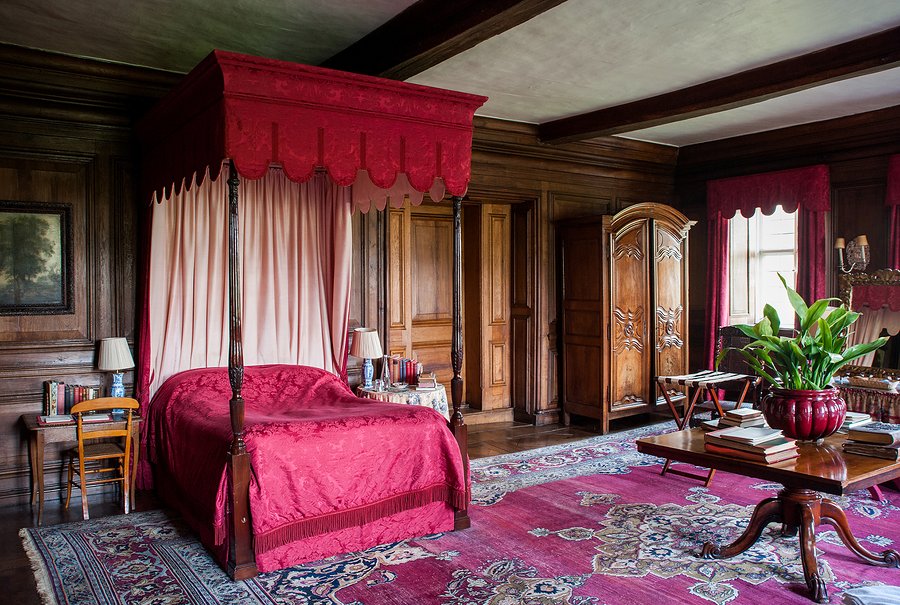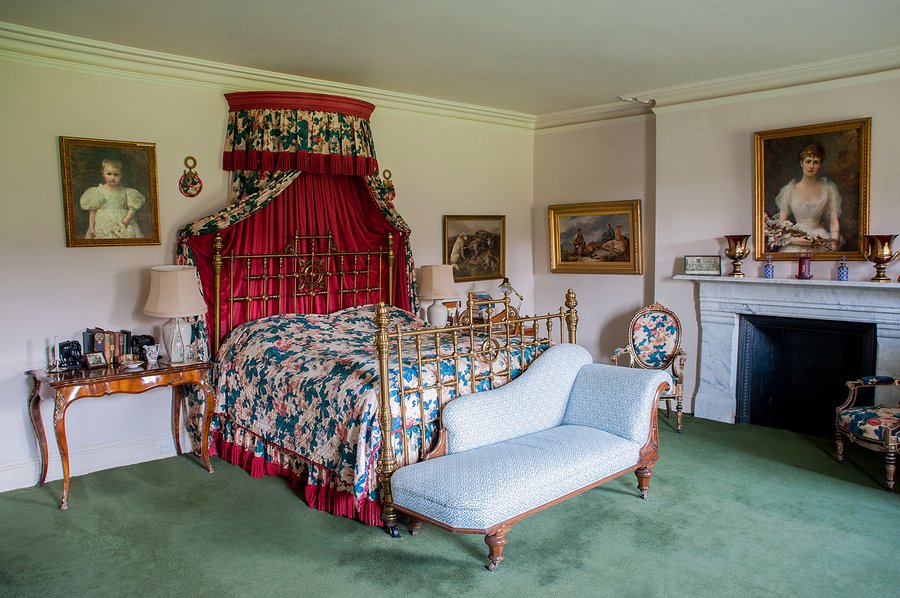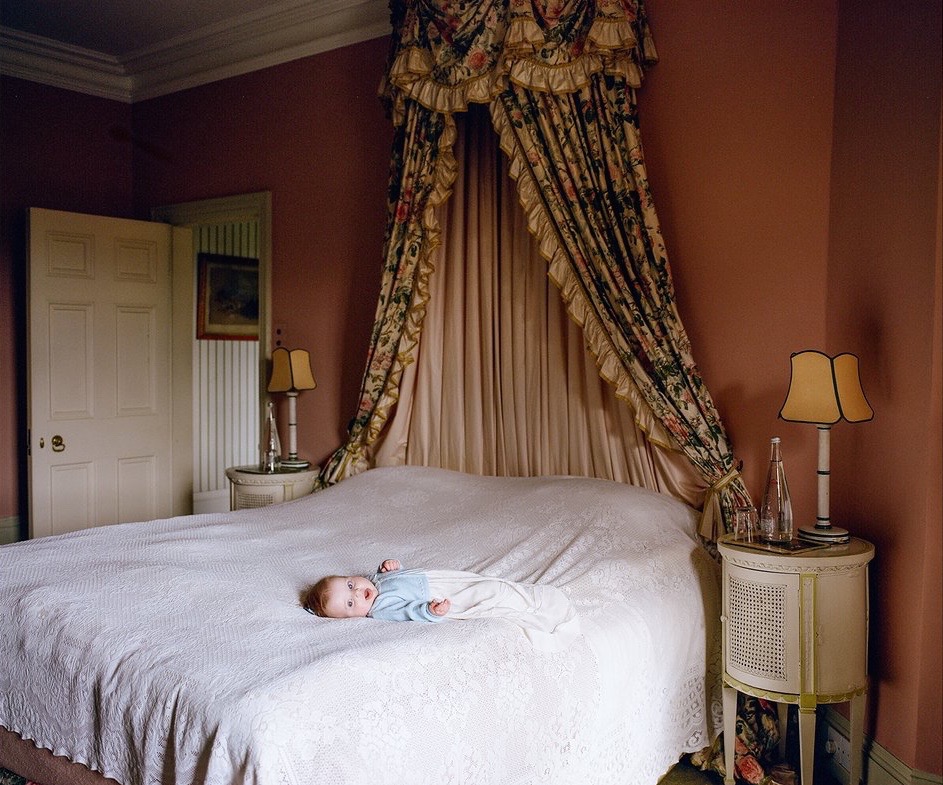 I'm warning you, Alice's Instagram is a rabbit hole of delight. You'll spend hours scrolling but yes, this is my favorite bedroom.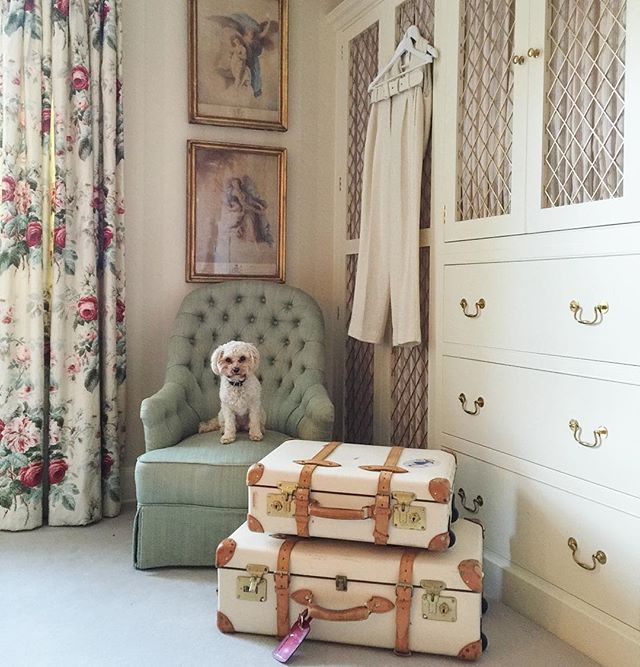 I'm thinking that this room has the Fashionista's name written all over it.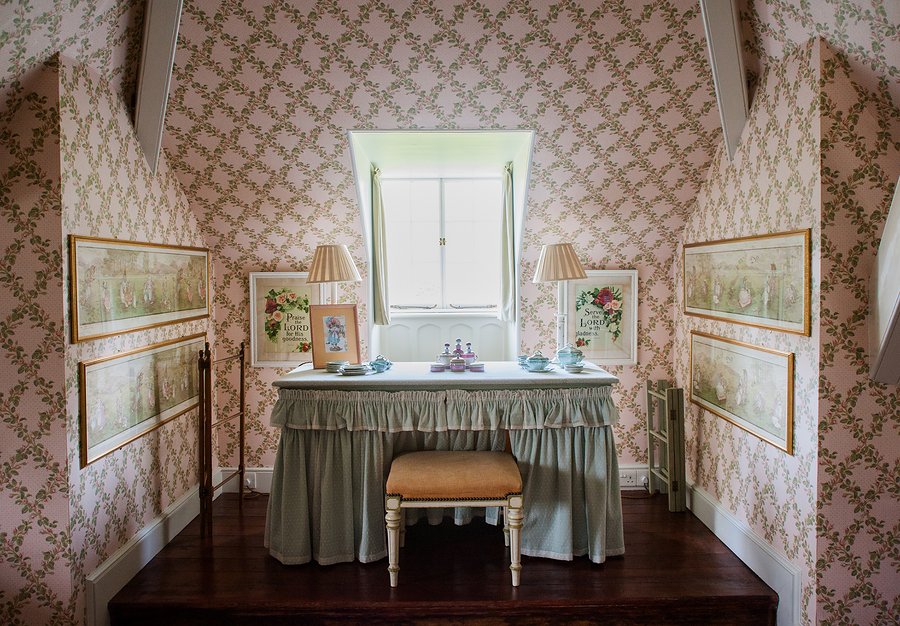 There are 10 bathrooms. (I hope they have their own Mrs. Hughes. 🙂
In this amazing space I might gold leaf the mirrors just because I think the effect would showcase the sconces above a bit better. #did you even see them before I said that
A classic installation of tile would also be superb as personally I'm not a fan of carpeting in the bathroom.
But otherwise: ALL OF IT!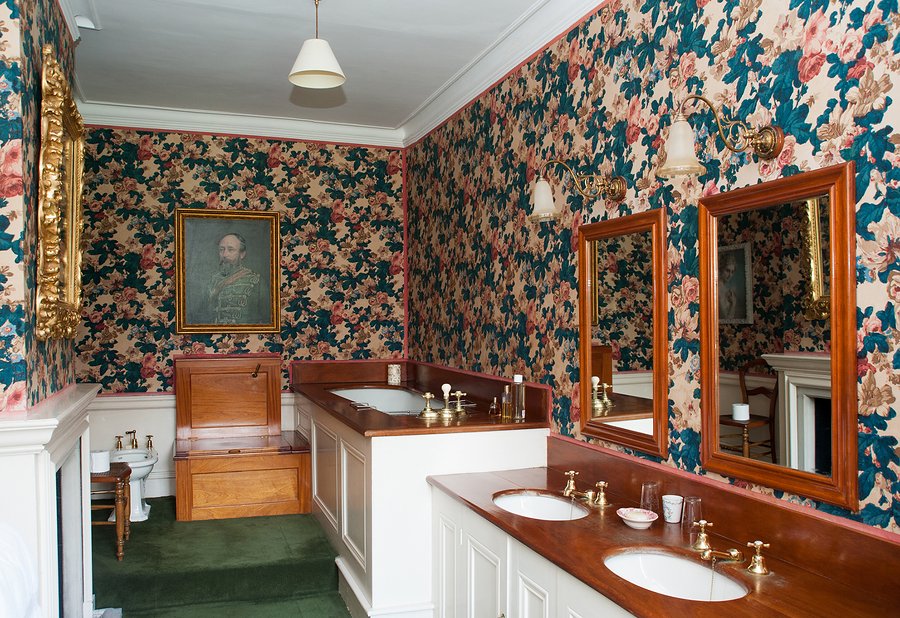 The Fashionista, again.
I would perhaps reupholster the bench in pink velvet and have billowing pink silk curtains to set off that amazing marble sink. Perhaps a black and white penny tile to replace the carpeting.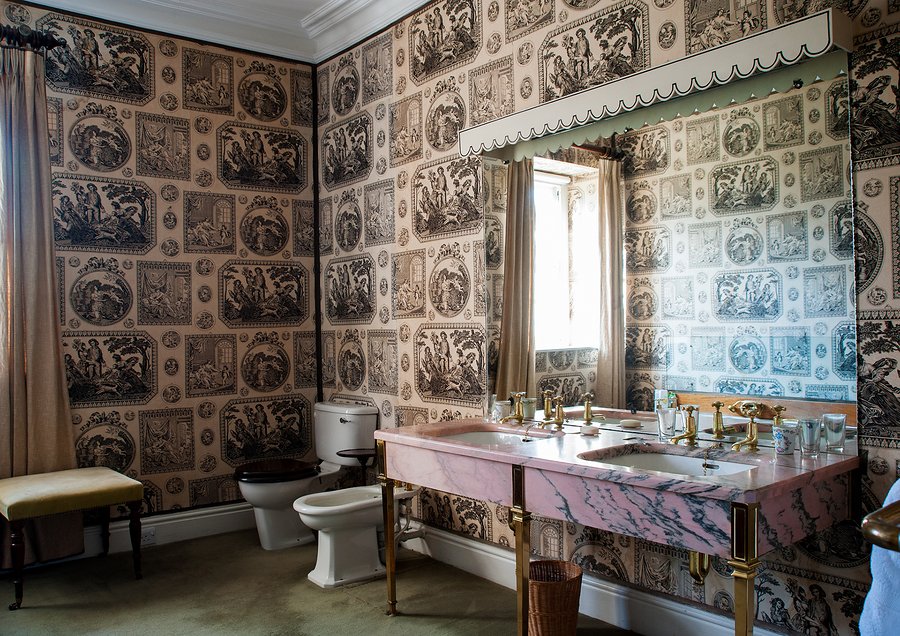 I am a bather.
So, ALL OF IT!
(Ok, maybe a new bench cushion and pretty white curtains.)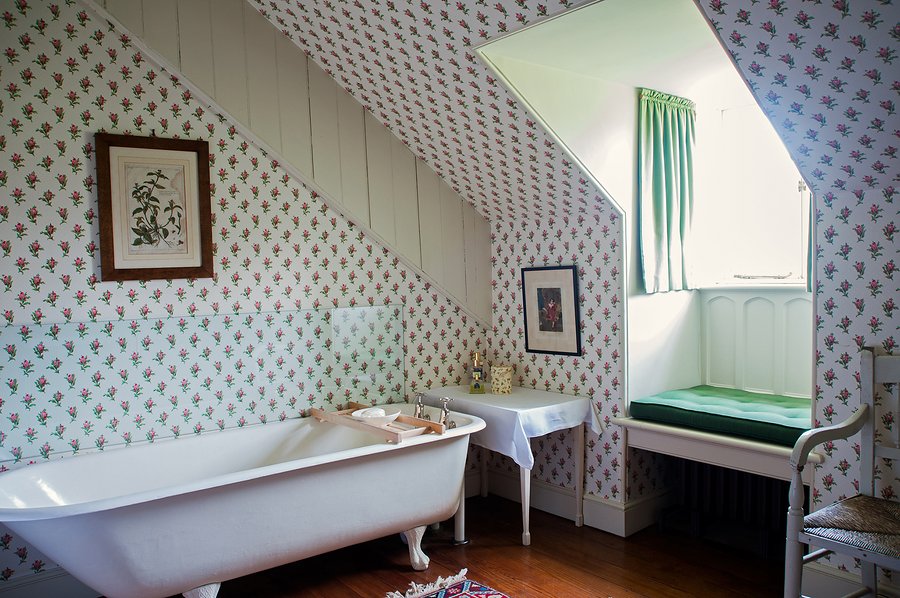 Yep, ALL OF IT!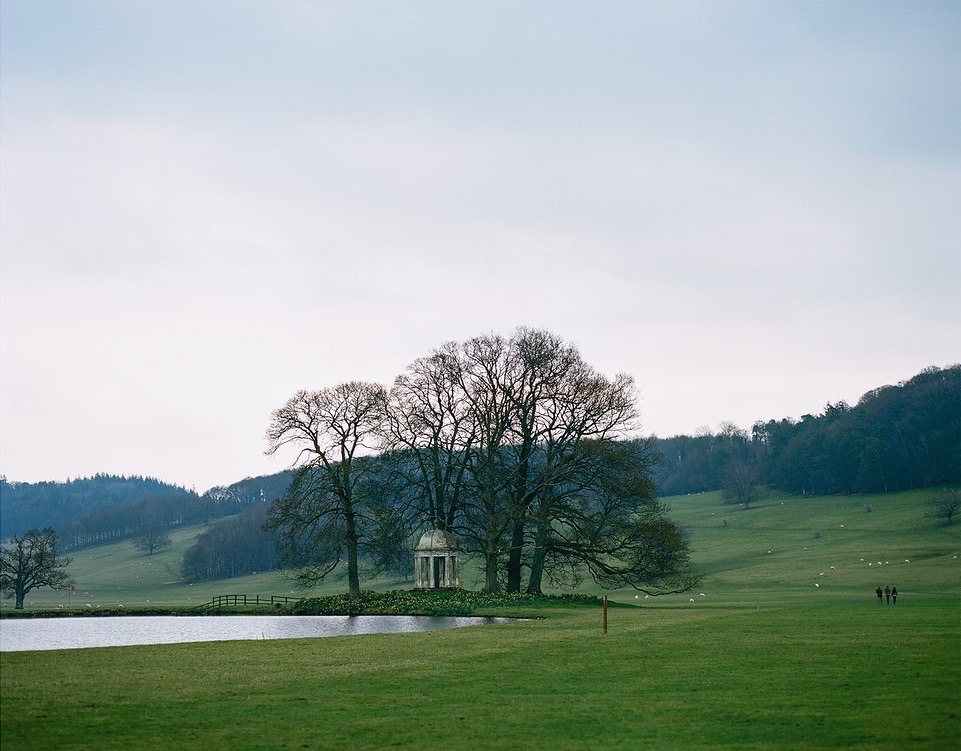 What does your dream house look like?
Laura