Finding Inspiration at Round Top is so easy.
My friends this is probably the first post of a total of three…maybe four…about Round Top.
It was just that good.
So I've decided to break it down into categories.
One of the main reasons to attend Round Top is for the fabulous decor inspiration. 
The displays created by dealers are some of the best in the business in my opinion.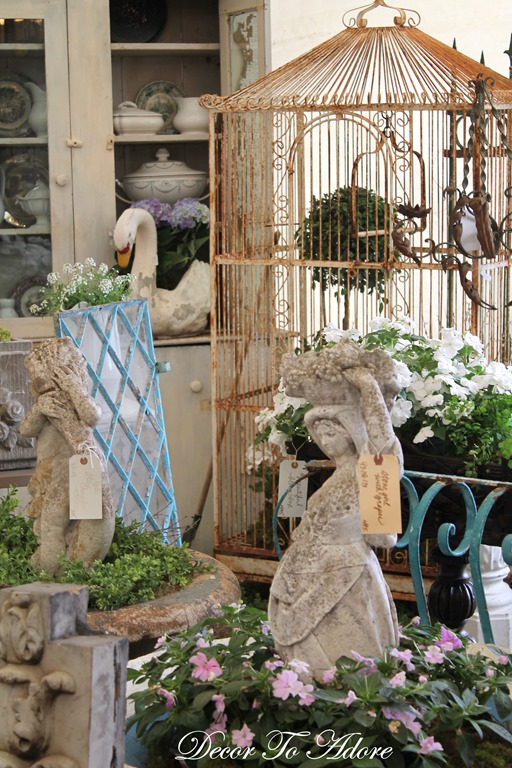 When entering a booth that features a display that catches my eye I always greet the dealer and introduce myself. I present a business card and politely ask if I can take a few pictures that may be featured on Decor To Adore.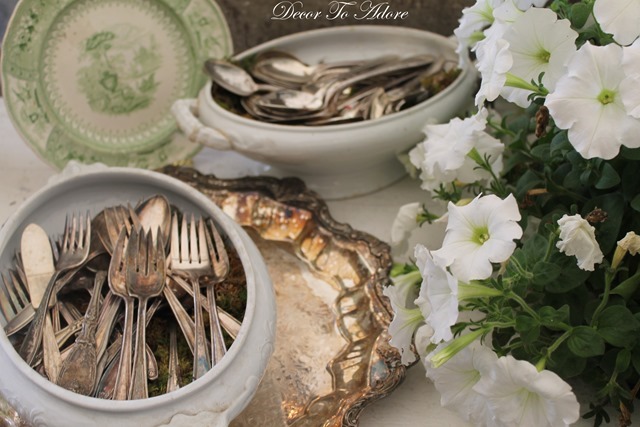 Generally, dealers are happy to share. Some will ask that the camera flash not be used due to the antique nature of their goods. I have rarely had a dealer decline but when they do I politely adhere to their request.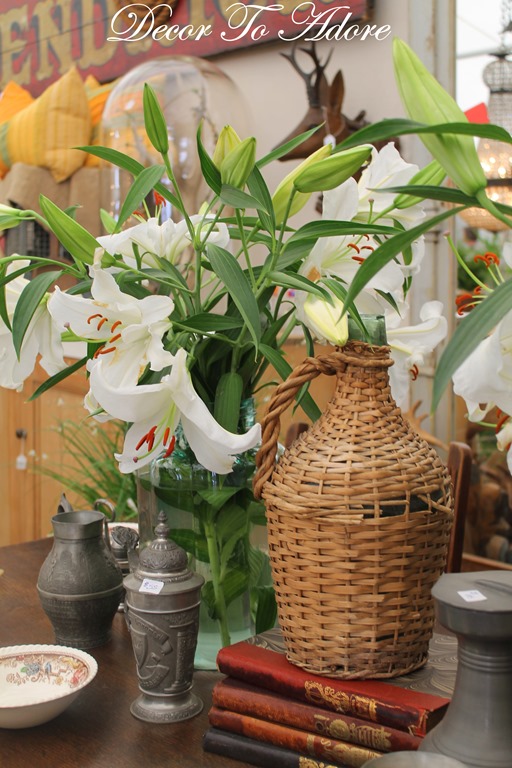 Returning home it is such fun to download the images and again look at what caught my eye.
The grouping below made me think about my Papa Jack and his collection of shaving brushes.
Shadowboxes can be found quite easily and really can elevate an everyday object.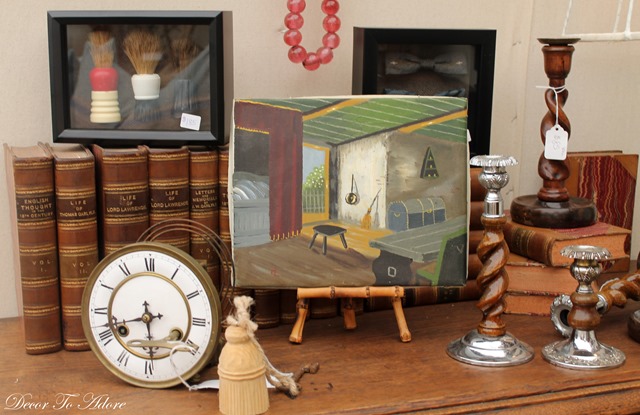 The same principle of elevating an everyday object is applied here.
This collection of embroidery floss in a weathered urn was a happy and eye-catching contrast.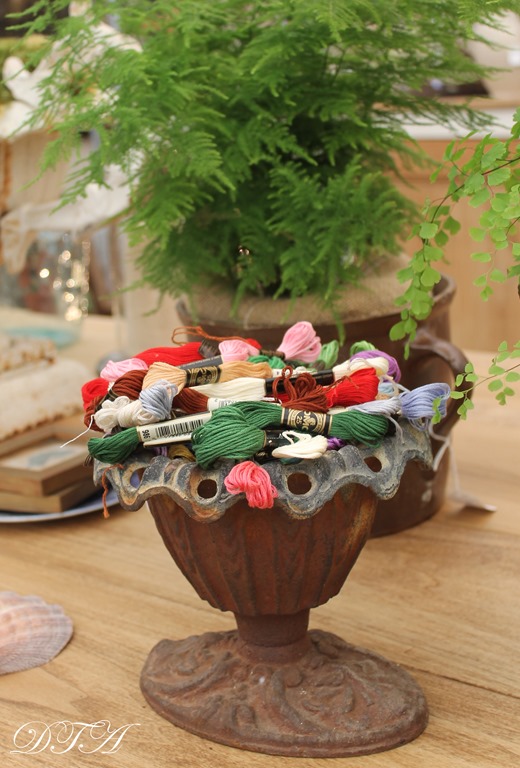 Bring the outdoors in.
Glorious greenery and cut flowers can add life to an indoor space.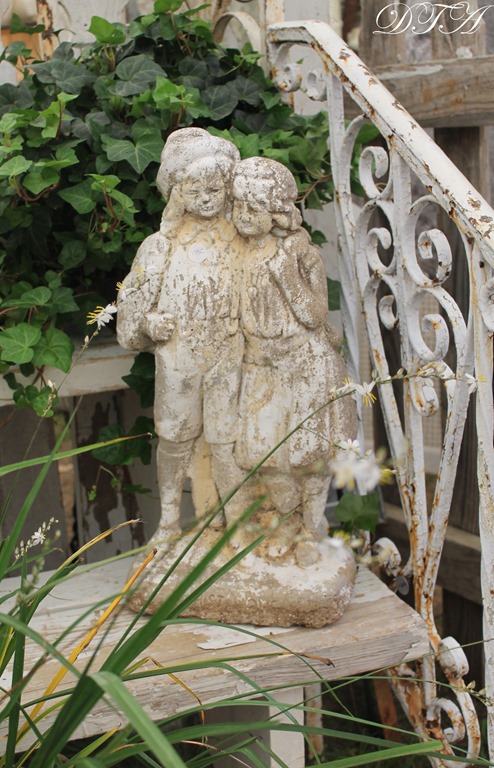 If you have inherited strange taxidermy put a crown on it.
This makes for a whimsical accent piece.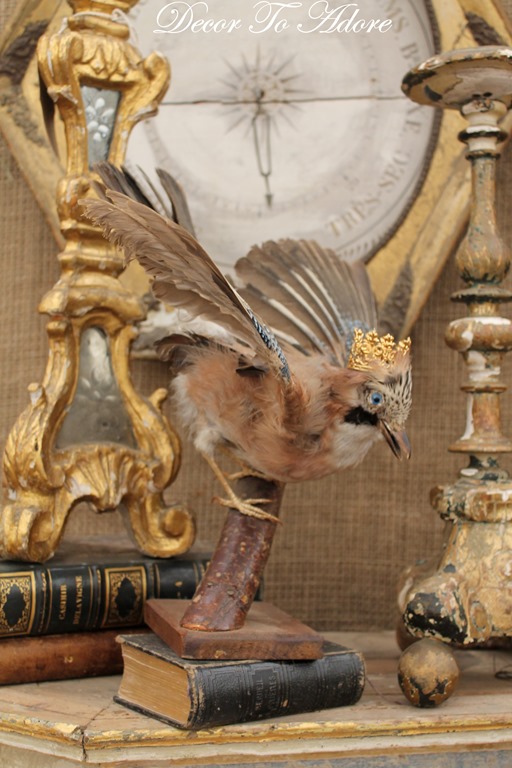 Never underestimate the power of grouping like items together.
In a suitcase.
With straw.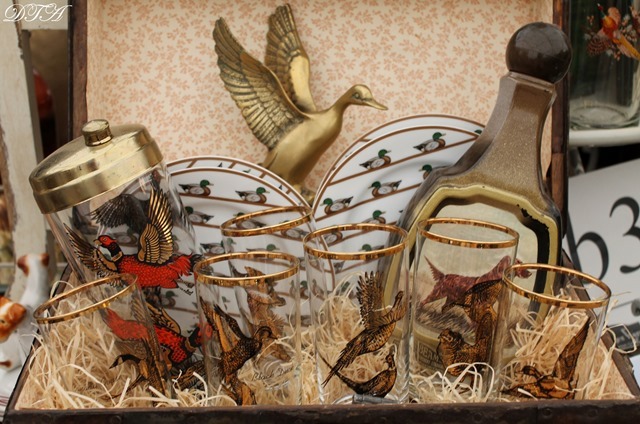 The closets at in our home have several comparable elements and have been inspired to create a similar grouping.
What makes it work is that it is an asymmetrical grouping in which the scale of the objects is similar.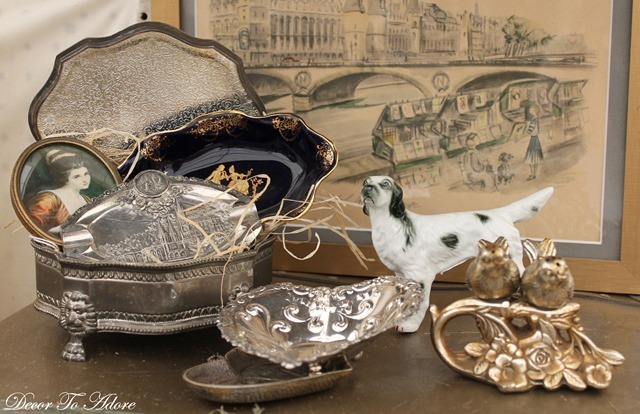 A generous "Thank You" to all the wonderful dealers at Marburger Farms for such lovely inspiration.
Come back tomorrow for an update on the bad gas station bathroom.
Laura