Fans of Eleanor's Aprons have been asking for an all white collection of aprons for almost a year. I am happy to say the wait is over!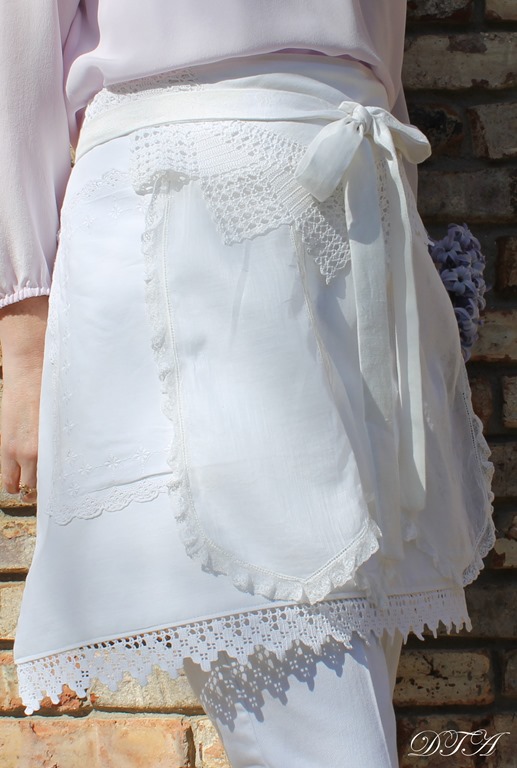 They feature the same lovely antique and vintage trims as the original aprons perfect not just for a bride but anyone who adores lovely details in various shades of white and ivory.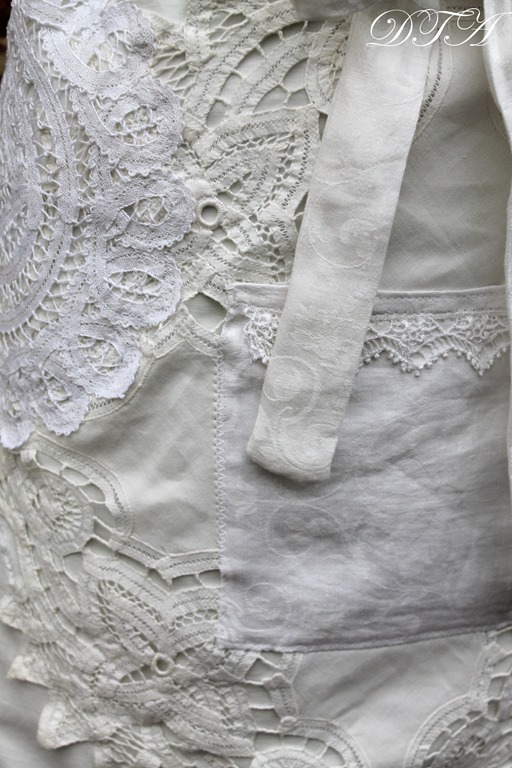 I also included a few new Petite French Flea Market Aprons.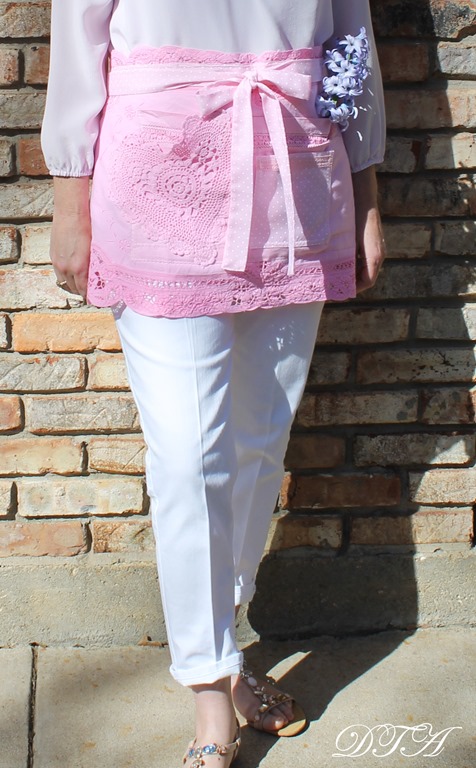 It's a shorter style favored by those seeking a lighter weight.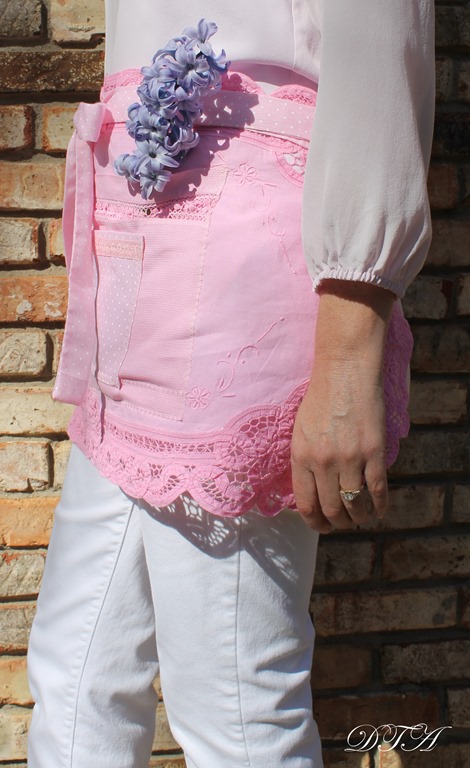 The original French Flea Market Apron is like the bigger sister.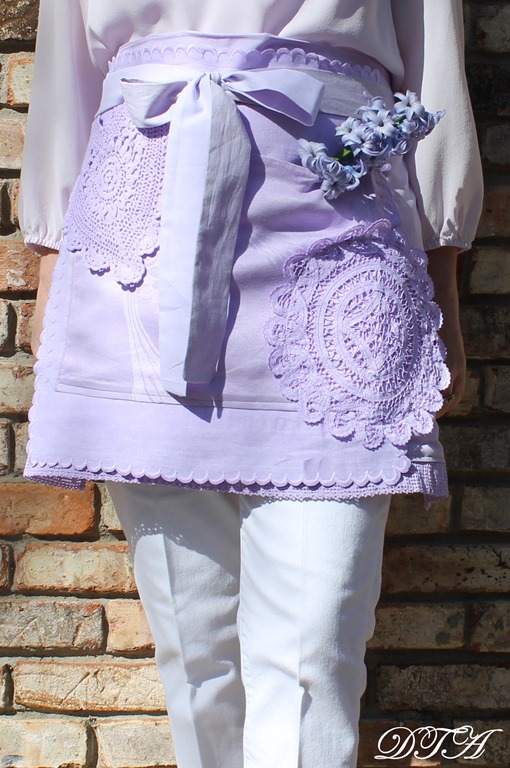 It is reversible and offers a bit more coverage.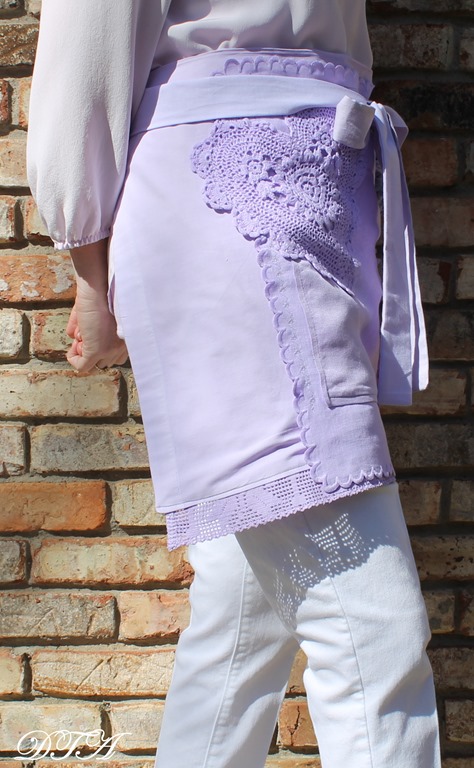 There is also one offering of the original style that started it all ~ Eleanor's Apron in a blue and lavender lilac print.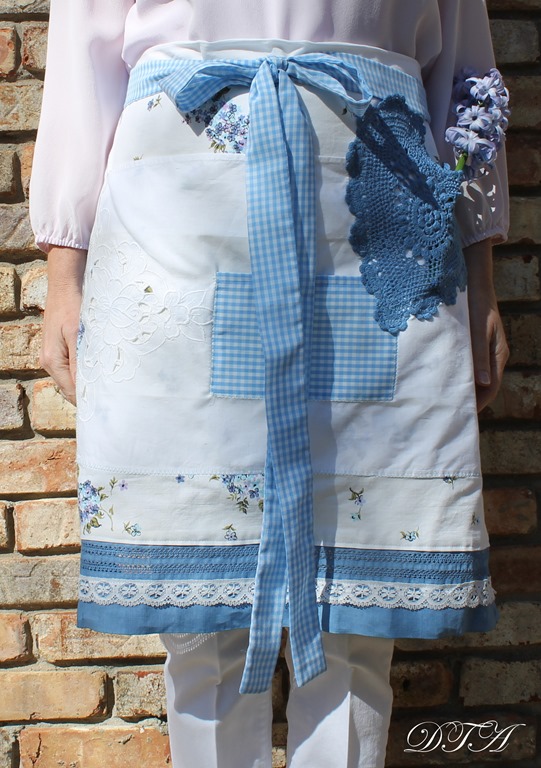 Two French flea market doily scarves are also up for grabs.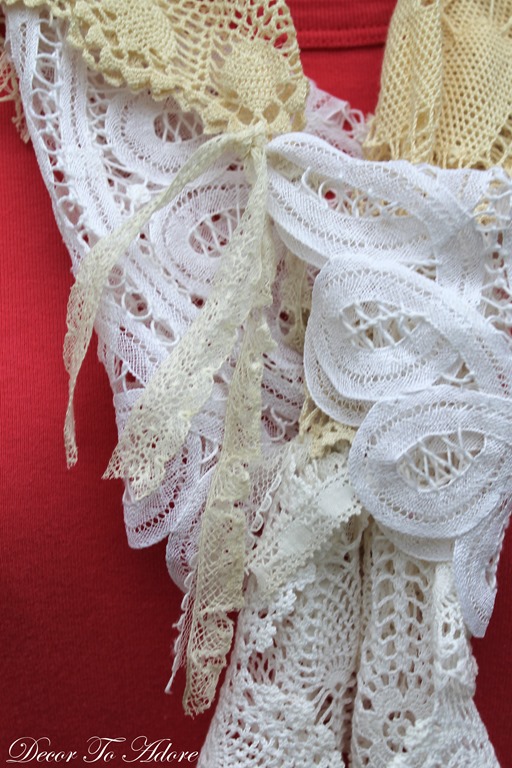 You can find all of the aprons and scarves in the DTA Etsy Shoppe HERE.
Laura