Each week it seems as though the entires at Thoughts of Home on Thursday are getting better and better.
I am in love with Jody's sweet touches of spring. See the entire post at Southern Seazons.
You have to visit Yuni  at Love Your Abode and see her Marshmallow Olympics. It's proof that learning can be fun!
You have to see the darling bunnies Linda created at My Sew What Blog. They are made from a vintage bedspread and reclaimed pillowcase edging.
I loved the pearlescent shimmer this antique dresser received during its transformation. You must visit Mary at Orphans With Makeup to see the pretty interior of the drawers.
Cecilia dressed up her chandelier for spring with teacups, silver spoons and a bunny creamer. Too cute!
Colleen from Life at Kadeross Creek built a lean to on her property and created a hot cocoa bar. You have to see all the sweet details!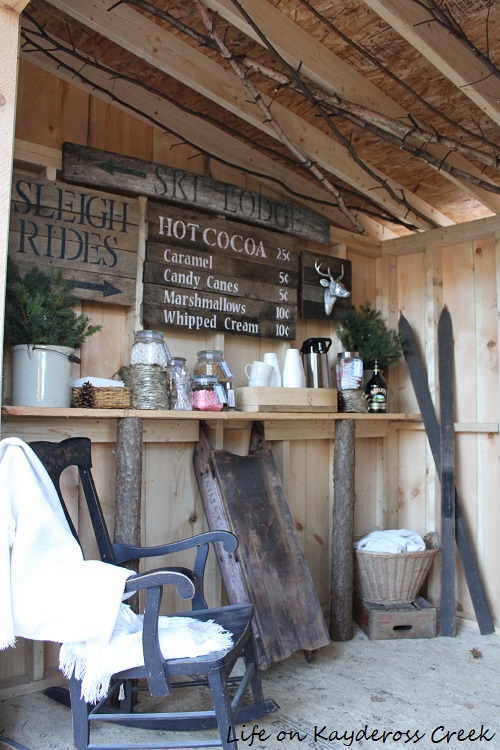 I hope you will join us for tomorrow's gathering. At Home With Jemma is hosting and she has a terrific giveaway planned.
Have a wonderful Wednesday!
Laura