The other morning I found Mr. Decor sitting on the couch, drinking his tea, in our front room. I brewed my own cup and sat down with him. 
What happened next really warmed my heart.
He said, "Honey I just love the feel of this room now. Thank you for all that you have done to make this house a home."
Which basically made me feel like this:
The idea of home and happiness can mean many different things to each person.
What warms your heart about home?
For awhile now I have wanted to create a place where people could share things that they love about their home.
Decorating, gardening, recipes or just what simply inspires you.
I have a few friends that felt the same way.


Together we have created a time and a place to share what you love about home.
It will begin on Thursday, February 11th.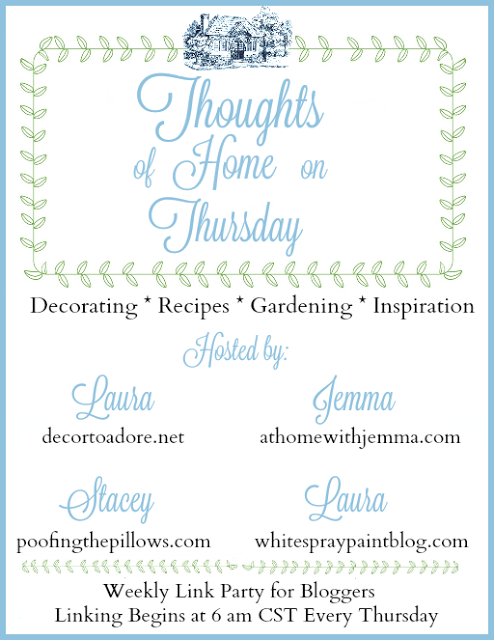 But wait, there's more!
To celebrate we will all be doing something I really love.
I'll have that announcement this Thursday.
A hint: I have been in my workroom creating something VERY special and need to visit a place that always warms my heart and home.
Feel free to share the love.
#thoughtsofhomeonthursday
and my favorite:
#TOHOT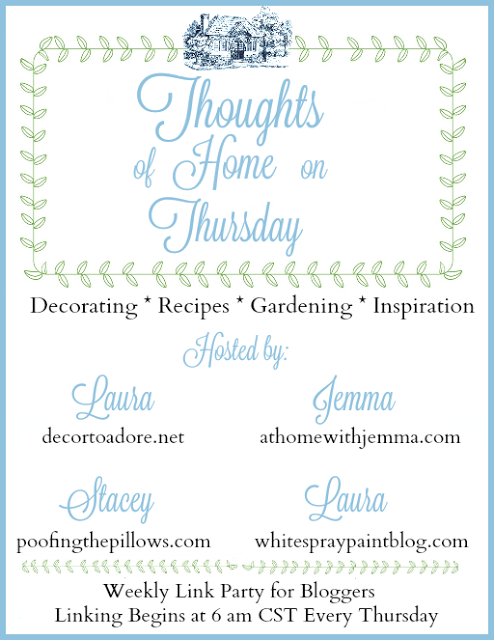 I'll see you tomorrow with a love filled valentine post and on Thursday part two of the Thoughts of Home on Thursday special announcement.
Laura