Last week Mr. Decor inquired about the state of the cuffs on my long sleeved blouse. While I am a regular wearer of aprons they don't protect my arms and their accompanying fabric from paint, glue and the other DIY gloriousness I get myself into. I have ruined more than one shirt from such shenanigans.
One of the art history classes I am taking this semester is entitled "The Portrait". When we began studying the artist self portrait a light bulb went on.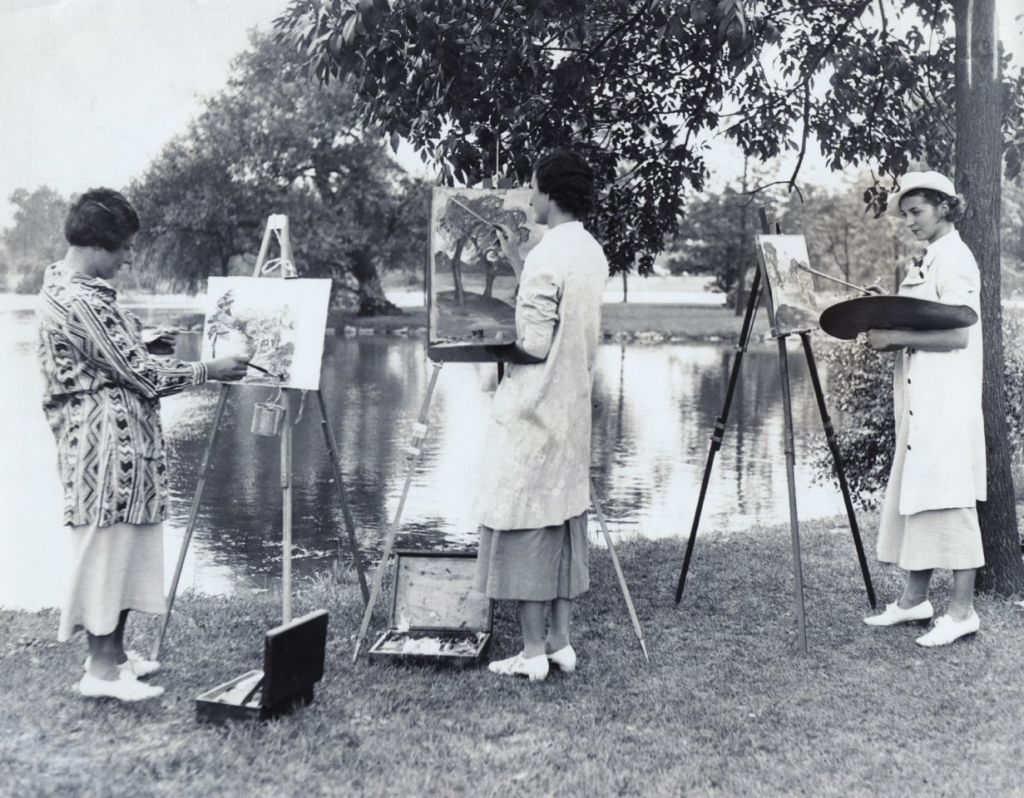 Modernist artist Dorothy Browdy (left) and her sister Ethel in the center, 1935.
So many of the artists depicted themselves wearing a smock.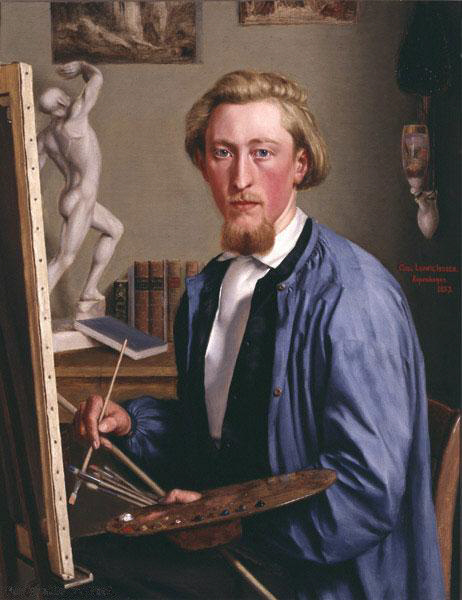 Carl Ludwig Jessen, "Self-portrait", 1857
Vincent Van Gogh sported one in 1889.
Jean-Baptiste-Siméon Chardin even had a lovely scarf and head wrap to accessorize his smock in 1771.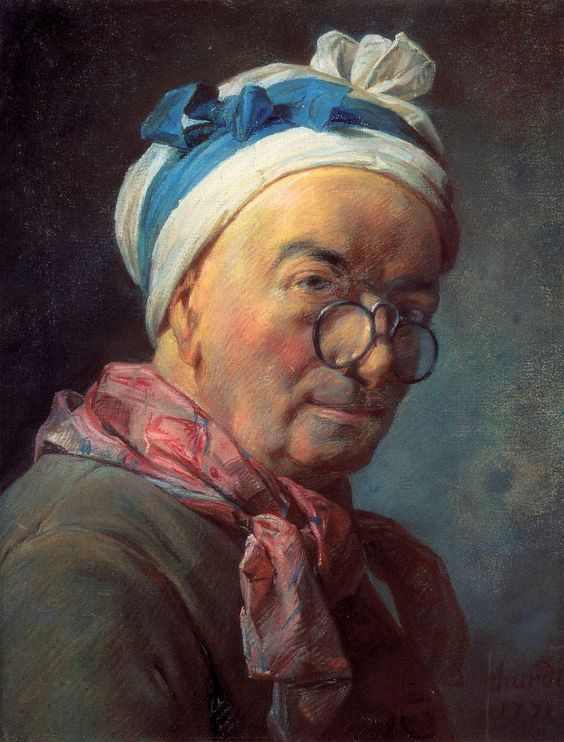 So I started looking for smocks like the type Parisan artist Fano Messan wore in 1921.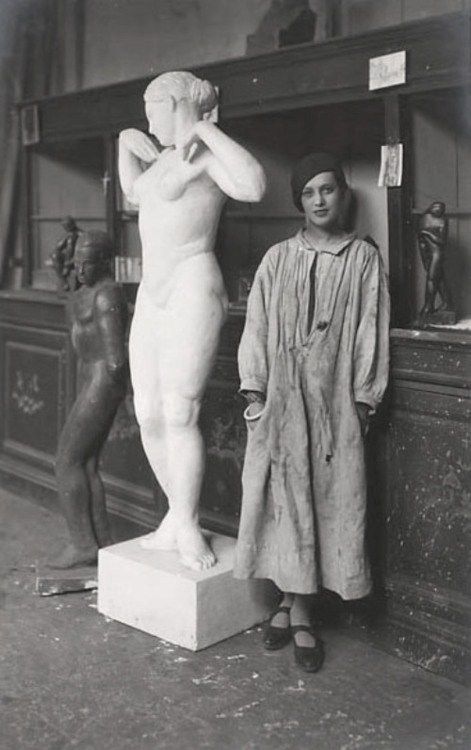 Then I wondered "Were all smocks plain?" Which led me to American artist Florine Stettheimer c.1917-1920.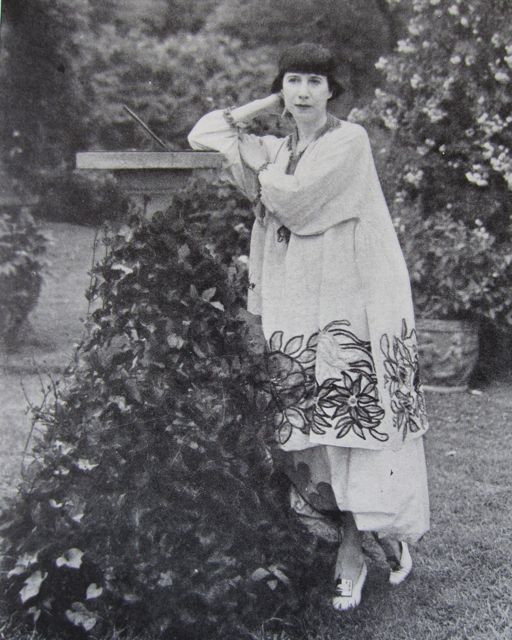 Then I went further down the rabbit hole in discovering this detail of a smock from the early 1800's.
It's a smocked smock. Hee hee.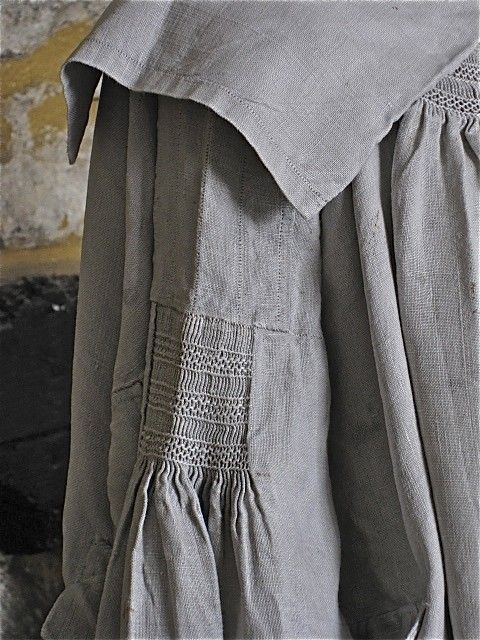 Why do we no longer wear smocks? I mean even Lady Diana was caught sporting one.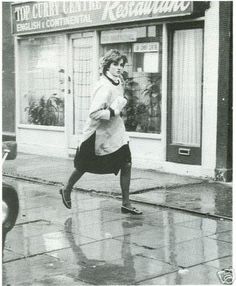 I found an old pattern on Ebay and dug out some old linen curtains.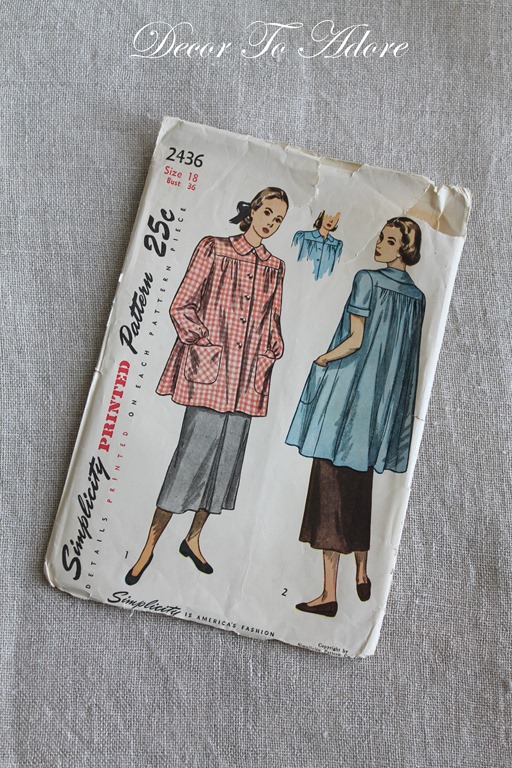 Wanting to jazz up the fabric I dug through my stash of lace and found this early Edwardian collar.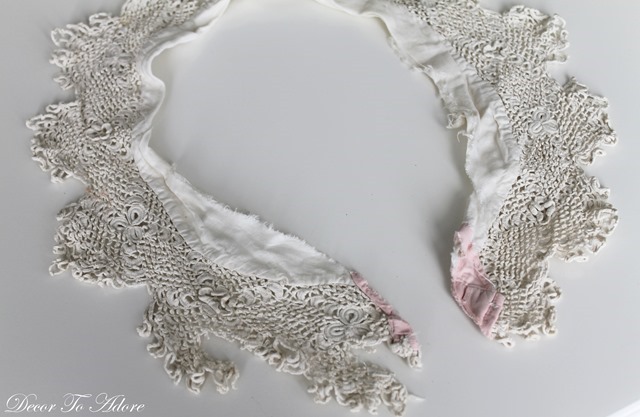 It took three painstaking hours to seperate it from its original fabric, repair the damaged portions and hand sew it onto the new linen collar. (I first applied iron on interfacing to the linen so that it could support the weight.)
Some of you might wonder why I would spend the time creating something so pretty. But why not? It is not doing any good just sitting in a drawer.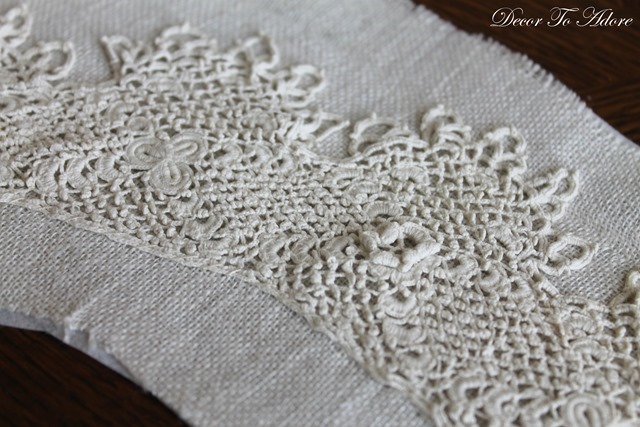 While I was stitching I also got to thinking…
I really should protect my clothes while I am gardening.
If Bunny Mellon wore a smock so could I.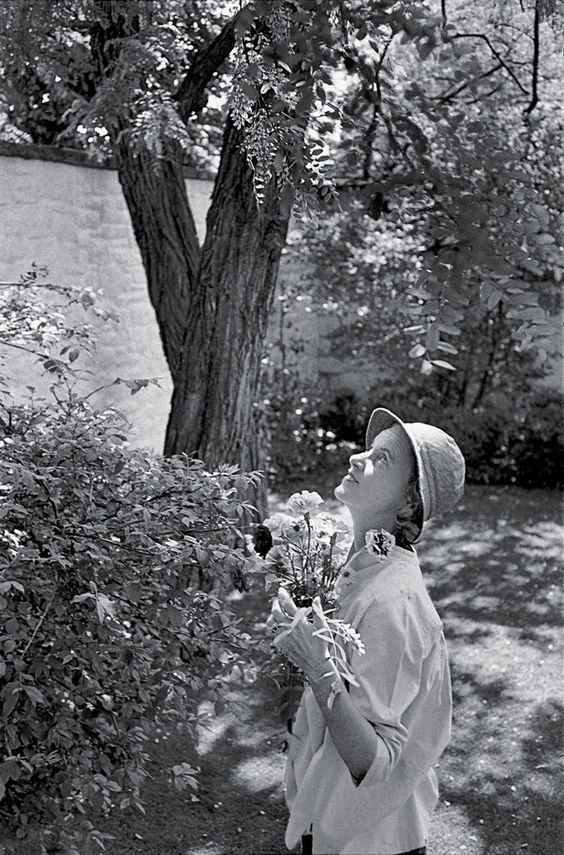 I think floral is appropriate, don't you?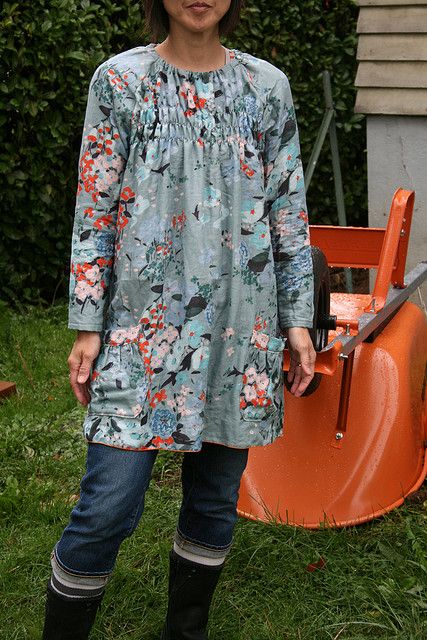 So this old shower curtain and another bit of antique lace is waiting to be transformed too.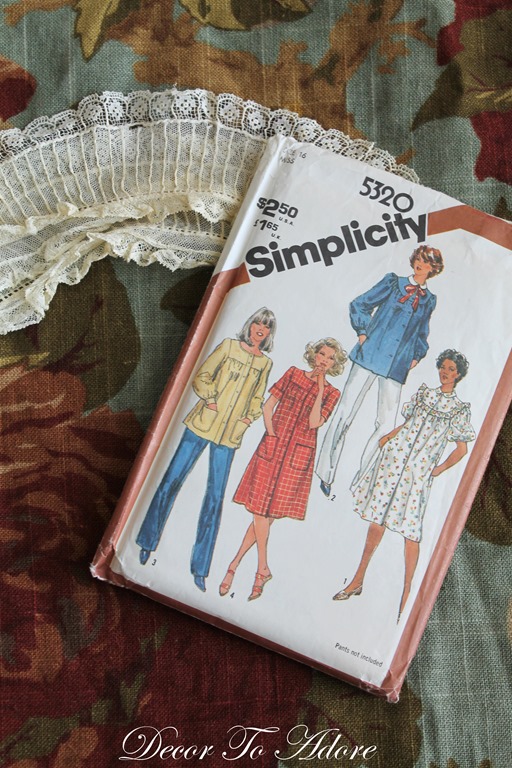 Who else wants to bring back the smock?
Laura