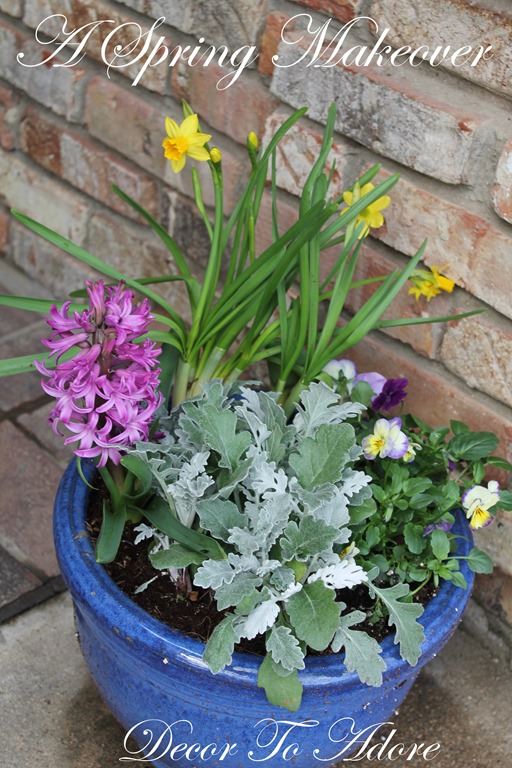 Recently my yard has been showing signs that spring is on its way.
(I ADORE bulbs. I planted these last fall and it's always such a lovely suprise. 🙂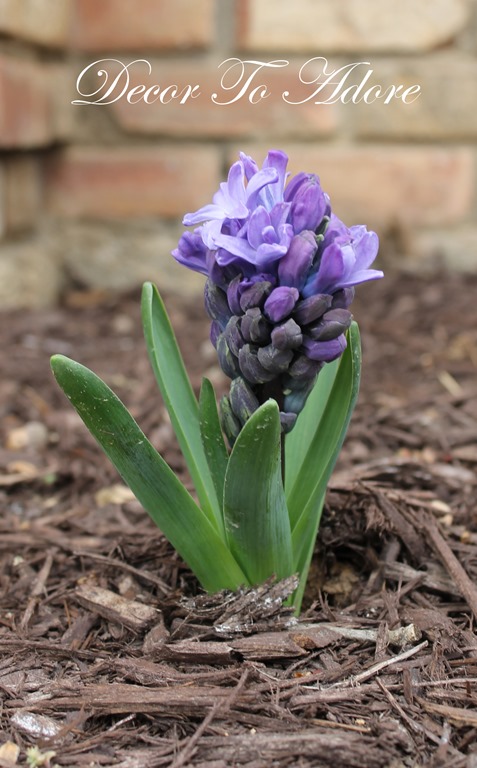 We've been working very hard on the outside of our home painting, installing new gutters and creating new brick flowerbeds. But they are pretty much empty. We also have about 12 medium and large container pots. Most currently look like this: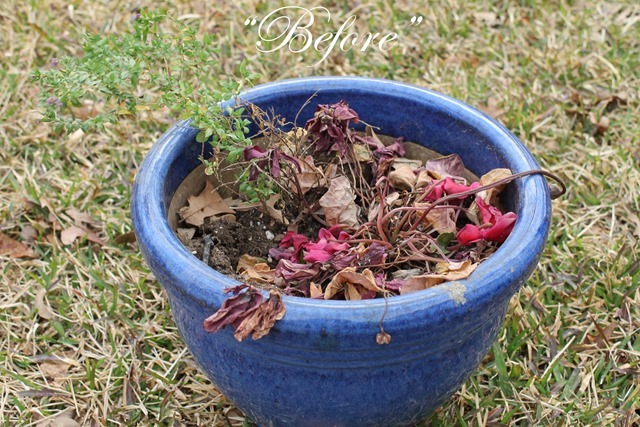 I thought that the two pots that flank our front door needed a Spring makeover STAT!
I went to a big box store and the price to fill just these two pots was over $33 in plant materials.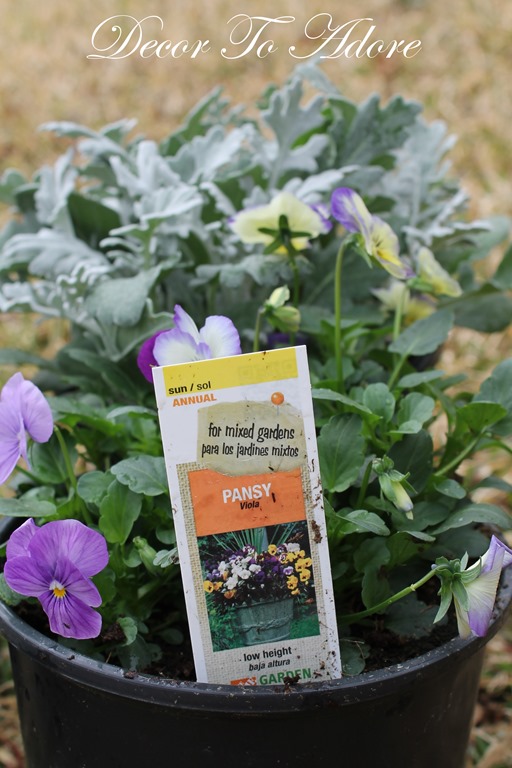 There is something to be said for instant gratitification but I still have 10 more pots and eight large beds to  fill. A person could go broke creating a pretty yard.
Not to mention since we have 16 mature trees in our yard the majority of the beds are shaded areas. Last year I had a hard time finding shade loving plants readily available at our local garden centers.
So, what's a flower loving frugal lady to do?
I've decided to plant seeds.
I've never done this before.
But I'm an INGALLS for heavens sake! My people are pioneers.
I can do this!
(Right? Someone tell me I can. 🙂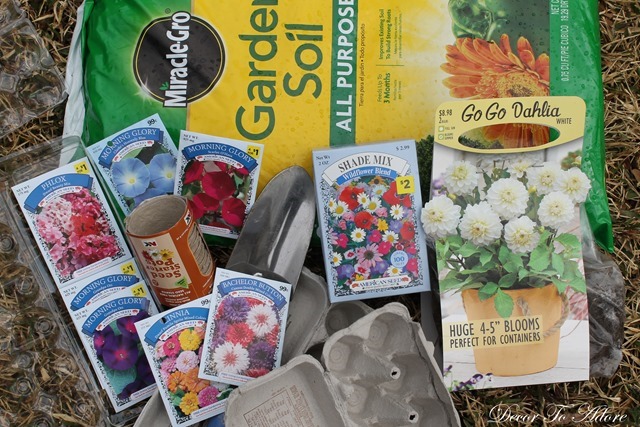 I have been saving our egg cartons to use as pseudo peat pots. I also found a great tutorial on how to make seed starters from tissue paper rolls HERE.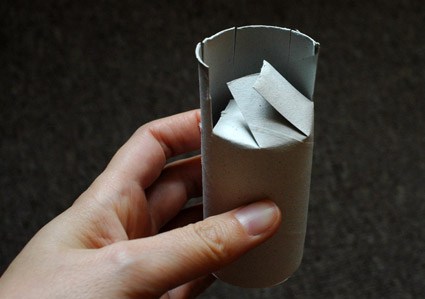 So, this is an ongoing adventure. Here's hoping the bay window in my kitchen makes an excellent green house.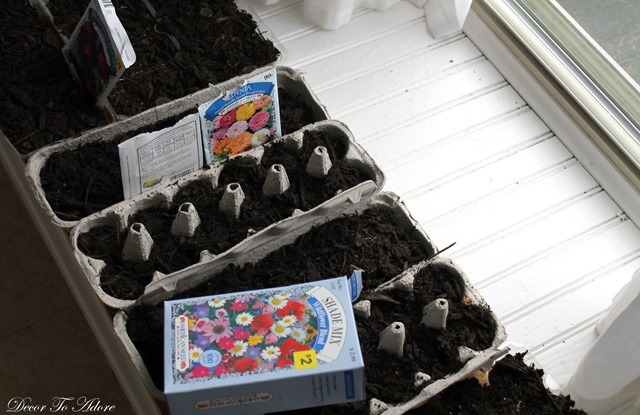 Now it's your turn to offer all sorts of sage advice.
Laura