One of my most popular posts to date is "Packing for Paris and Provence". I continue to receive comments about how helpful the information was and so, with that in mind, have penned this post.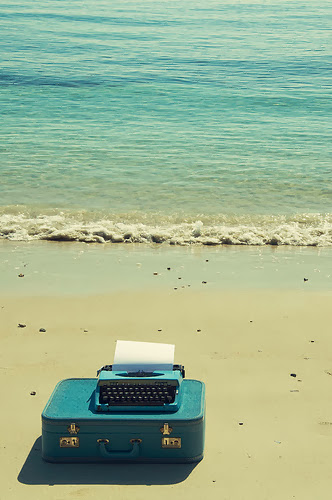 Panama is located in Central America, bordering both the Caribbean Sea and the Pacific Ocean. It is in between Costra Rica to the North and Colombia to the South. Panama has a true tropical climate.
There are basically just two seasons: the High (also known as dry) season which occurs mid-December through mid-April and the Low (wet) season.
Temperatures are consistently high in Panama. While we were there in December the afternoons generally reached the mid 80's °F. But these temperatures, combined with the humidity, can make it feel much warmer than it is.  For this reason I recommend cotton and linen clothing.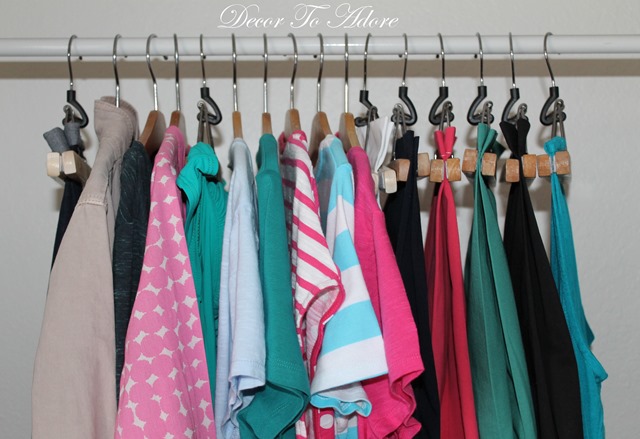 Starting from left to right: I wore a pair of jeans, long sleeve t shirt and a military jacket on the plane since it was cold in Texas.
TIP: Always wear your bulkiest shoes and clothing on the plane to save space in your suitcase.
I found my military (AKA utility) jacket at Nordstrom on deep discount. It is now sold out. But you can often find similar jackets at Old Navy.
Please note that I did not need a jacket or a sweater in Panama.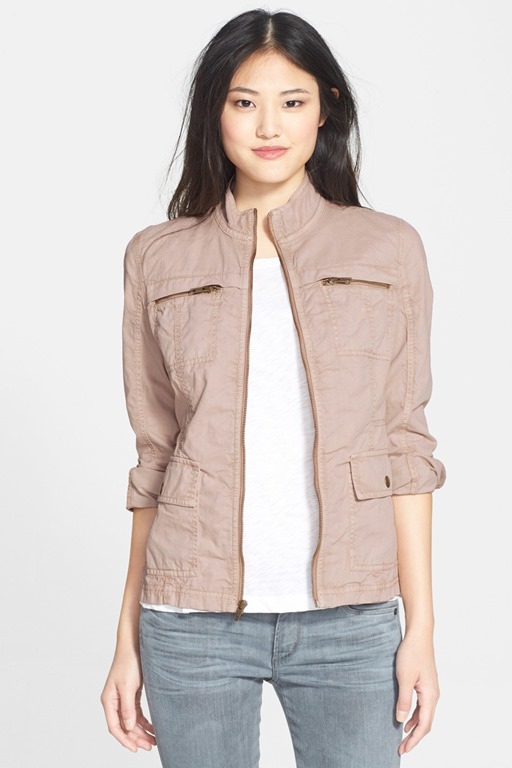 As always I start with one key element in which to build the color palette and contents of the travel wardrobe. In this case it happened to be a colorful bead necklace that I found on clearance last year at Ann Taylor Loft. It seemed to embody the image I had created in my mind of wonderful, bright Panama.
My other jewelry included earrings from TJ Maxx, a neutral necklace from Forever 21 and simple gold hoops.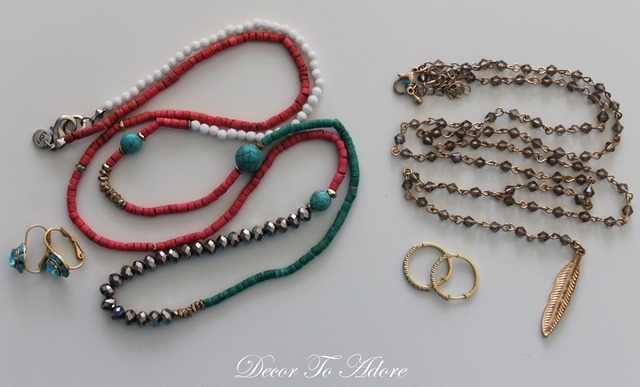 Our itinerary included several water themed activities. As I am a bit older, as well as quite pale, I wanted a full coverup (also known as a kaftan or tunic). I found a great one this past fall on clearance from Boden that fit the color scheme.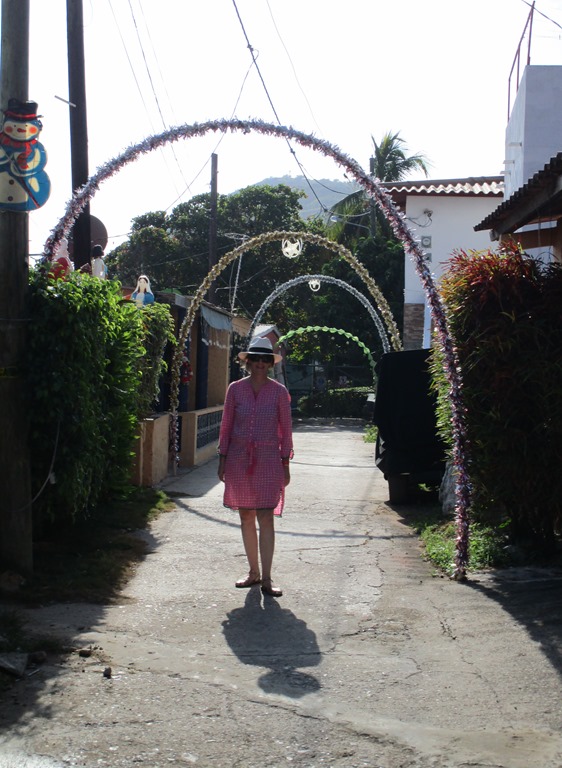 It was a lightweight cotton and I loved the happy pink polka dots and turquoise green pom pom trim.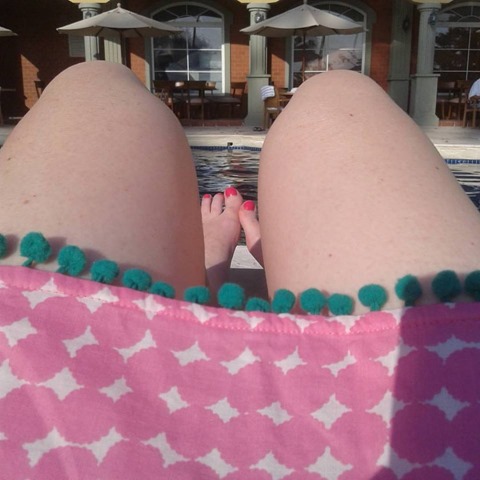 From there I began searching for what is probably a woman's largest source of apparel flustration ~ the swimsuit. Although brazilian bikini's are accepted in Panama I did everyone else and myself a favor by selecting a swimsuit with good coverage.  The La Blanca tankini style top and bottom in turquoise held up beautifully.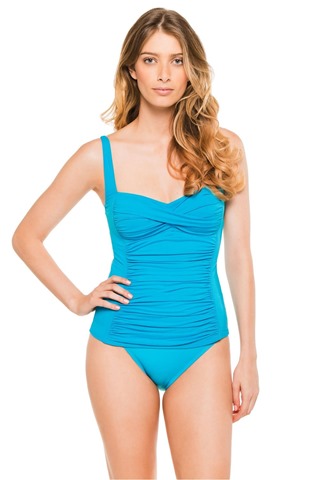 With the difficult elements selected it was then simply a matter of packing cool cotton t shirts and shorts.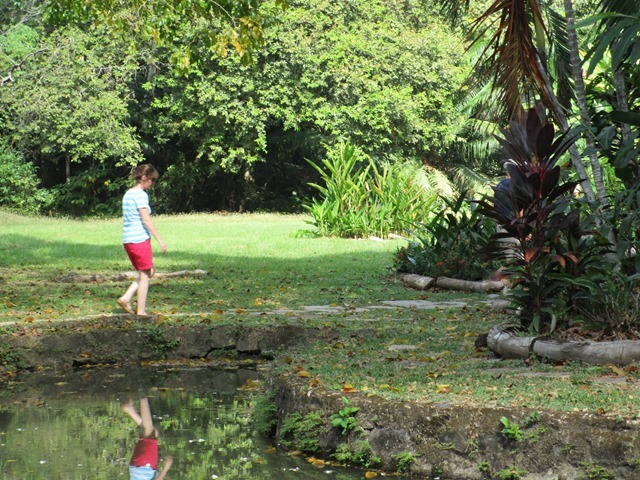 I like a longer length cotton chino short and find that those from J. Crew wear well. All cotton t shirts are getting harder to find but Target, Loft and TJ Maxx  usually have a good selection for great prices.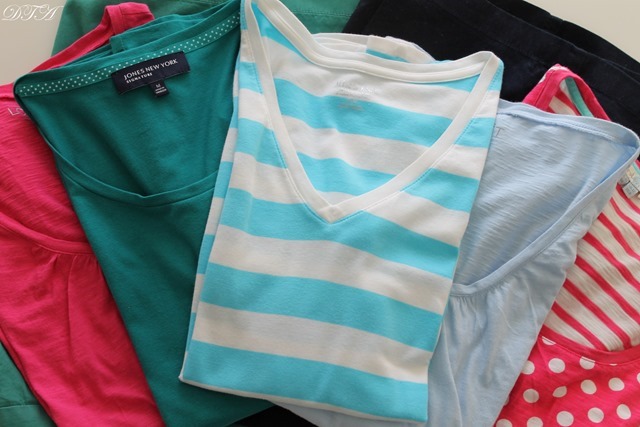 As always I also packed one dress. This time it was a sundress I found last fall in turquoise blue. There are still a few dresses left. I wore it twice in Panama. Once to church and once to dinner.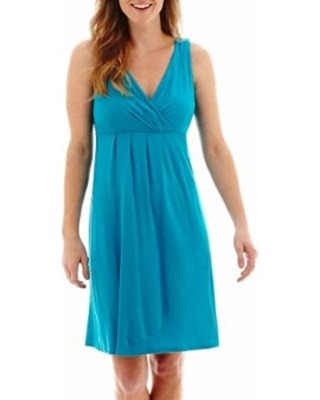 You can see a peek of the dress along with my slide sandles from Target.
Isn't this a wonderful old tile floor?
Speaking of shoes…while I wore a simple ballet flat on the plane in case I needed a comfortable closed shoe I wore these ultra comfortable Kork-Ease "Meegan" sandals for the majority of our long walks and climbs.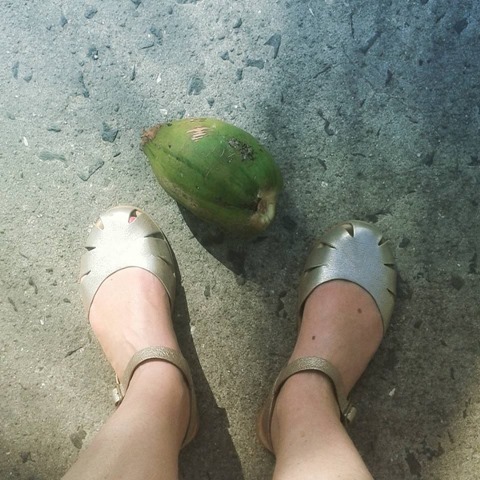 For my eagle eyed readers…yes, I do have this exact same shoe in sage green. As the saying goes…"If you love a shoe, buy it in every color." I found mine at Nordstrom Rack on major discount but this online shop has a few left in champagne and black.
What To Pack For Complete Comfort
We've established that it is going to be hot. If you wear pajamas again pack something in all cotton or linen. Polyester, spandex and other man made fabrics will make you sweat more than a pig visiting a bacon factory.
Delicately said, your undergarments should also be 100% cotton. This item can be a bit tricky for women to track down as most retailers now mix in spandex. I finally found some 100% cotton undergarments and they worked well. As a side note they do make quick dry undergarments in other fabrics but they run about $12.00 a pair which, in my opinon, is ridiculous. It also states that they take just a few hours to dry. Hours? When you're walking through a jungle? No.
If you tend to be bug bait make sure you take along some mosquito repellent wipes. A single packet fits in any pocket or purse. For sun protection you will want to pack a good sunblock. I like this brand of sunscreen. Also, make sure you have some good sunglasses.
What You Should Not Bother Packing
I made the mistake of packing both a hair dryer and mini straight iron. Even with an arsenal of gels and hairsprays it was no match for the high humidity. This goes for curling irons too. Leave it all at home. I made a few good attempts but by the third day quit trying.
Ladies, do yourself a favor and just pack some bobby pins, barrettes, or hair elastics. If all else fails buy yourself a wonderful hat in Panama and wear the heck out of it.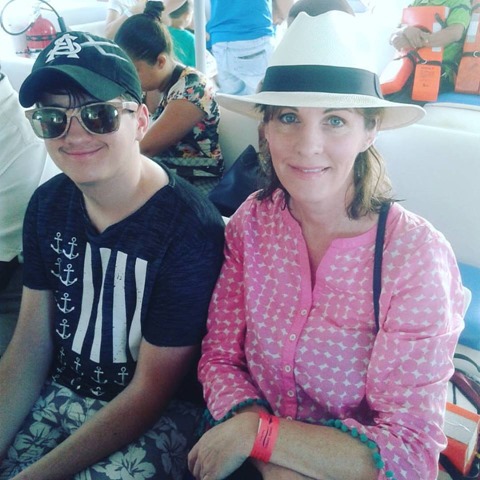 Don't obsess, enjoy the hair break. Climb a mountain.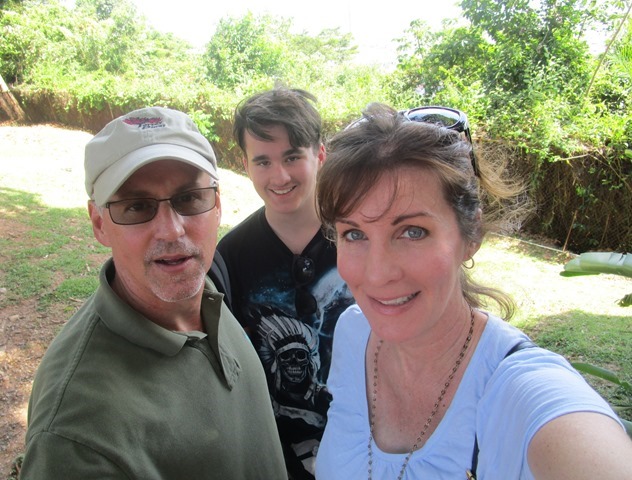 This is the view from atop Ancon Hill (which be forewarned is more of a mountain :).
On one side you can see all of Panama City…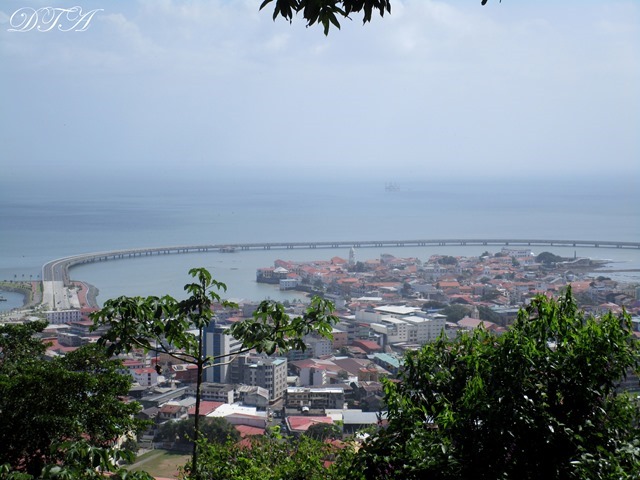 …on the other side you can take in the Panama Canal.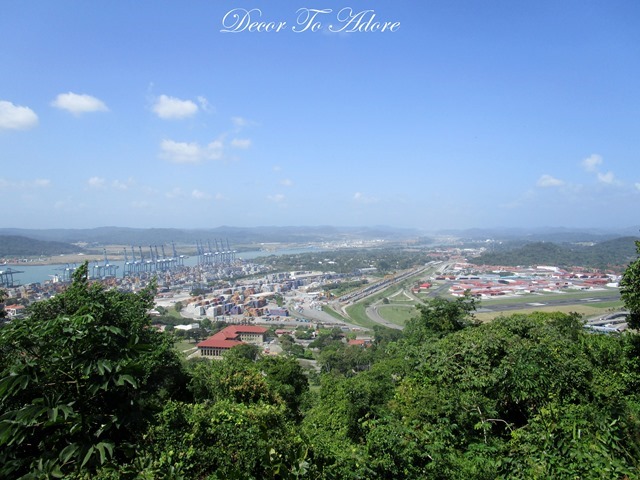 The good news is that with this streamlined packing I was able to fit everything into a carry on suitcase. #noluggagefees
When returning through the D/FW airport individuals with only carry on luggage breeze through customs. Win win!
If you have any great Panama packing tips please feel free to leave a comment.
Laura
Linking to: