I don't think I had one bad meal while we were visiting Panama. It was all just fantastic!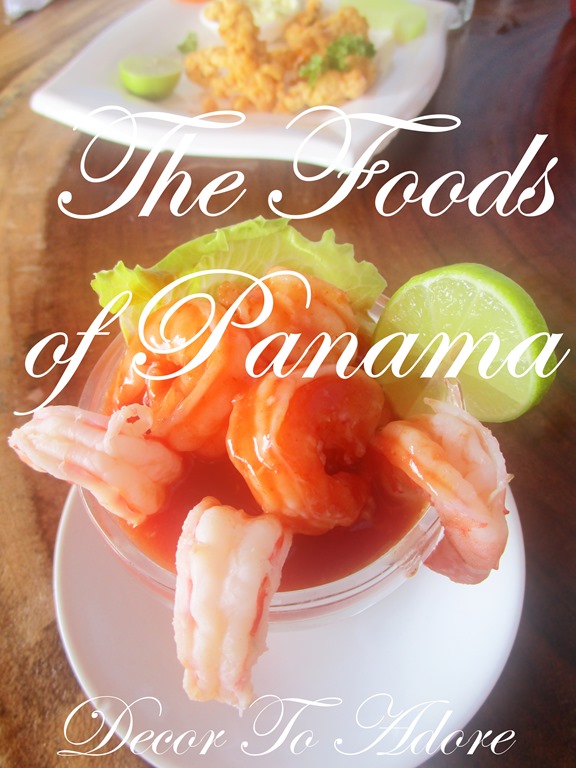 First and foremost, if you are a seafood lover then you are in for a treat. As Panama is a isthmus (a narrow strip of land with sea on either side) there is some of the best seafood in the world located there.
I am a seafood nut and ate as much of it as I could. This was a seafood and rice dish from Mundi's on Taboga Island. The small restaurant is somewhat a hole in the wall with a lovely view and fantastic food.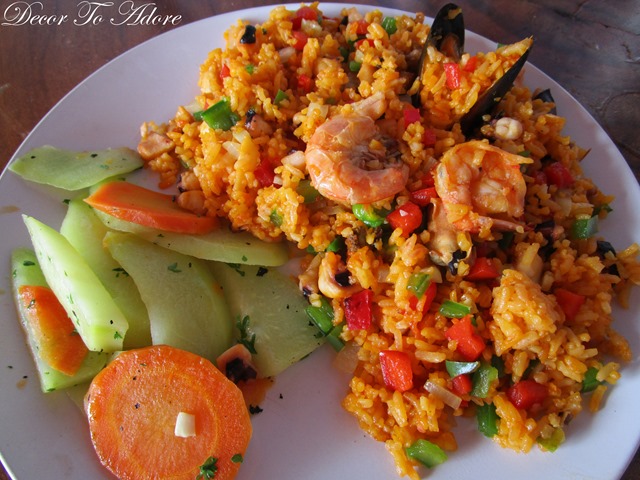 While there Mr. Decor ordered an entire fish.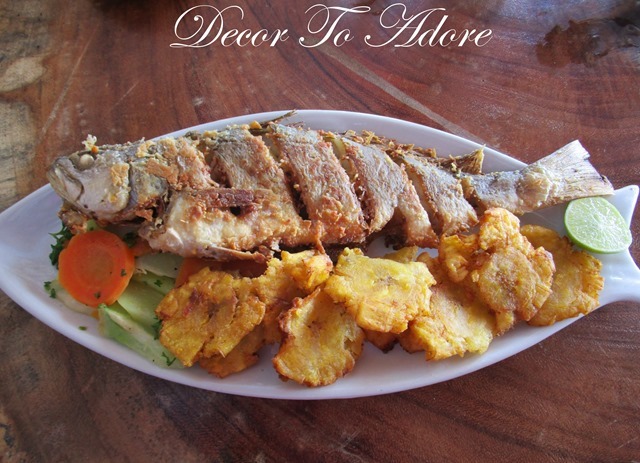 He ate 95% of it.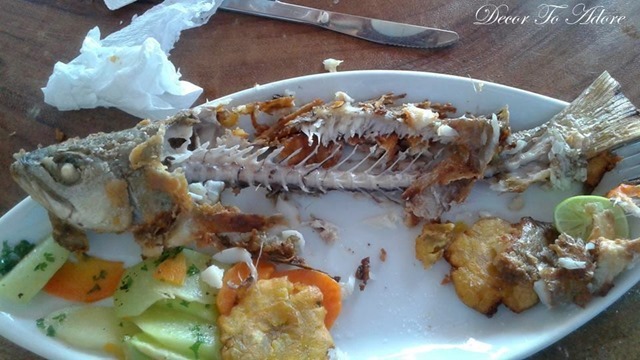 Sweet Guy tried calamari for the first time and loved it. Now this might be the place where some of  you might say "My kid would never eat that." I am very thankful that both of my kids are great, adventurous eaters. From the time they were small we introduced them to different foods. We also regularly have food theme nights. (You may have seen "Greek Night" recently on Instagram.) I think it's also helpful to bring your kids into the kitchen. They normally will always try what they themselves cook.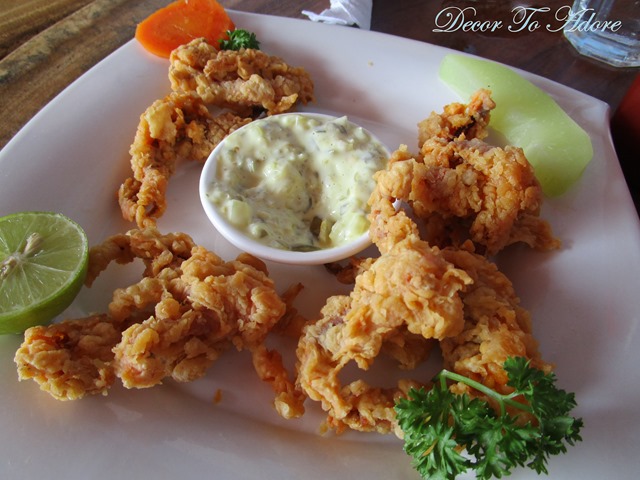 Some local Panamanian fare includes…
Fried plaintains. The secret is to add a bit of salt.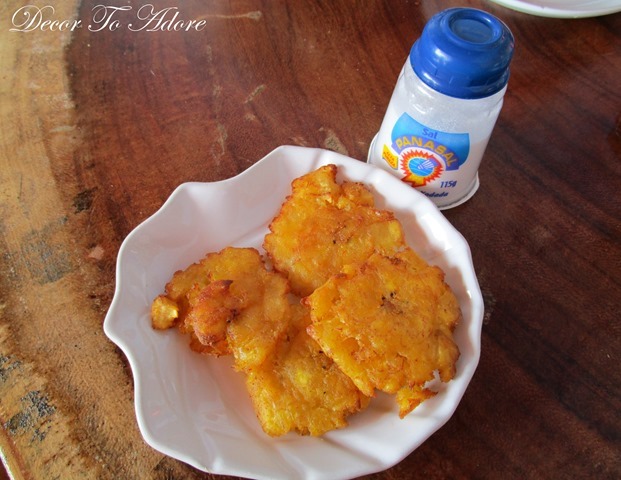 Delicious ceviche can be made from a variety of seafood. We ordered this appetizer at several places, to include the Balboa Yacht Club. Mr. Decor can also whip up a batch like nobody's business.
Empanada's are fried meat pies. They can be made from either corn (shown here) or flour, which is our family's favorite.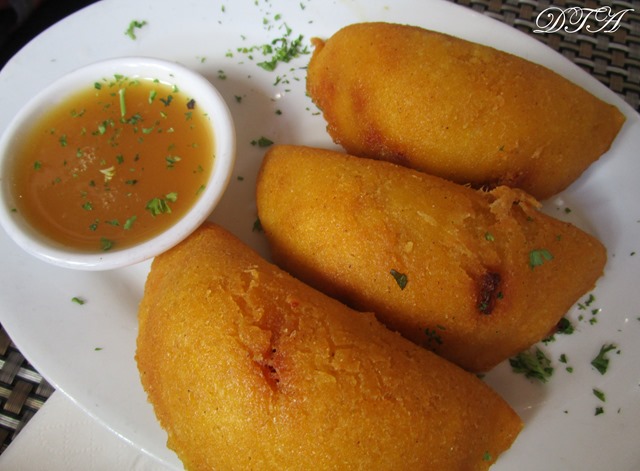 Coconut rice. Oh my yum! I am still dreaming about the coconut rice I had at Pencas.
But our favorite meal was probably at Diablicos.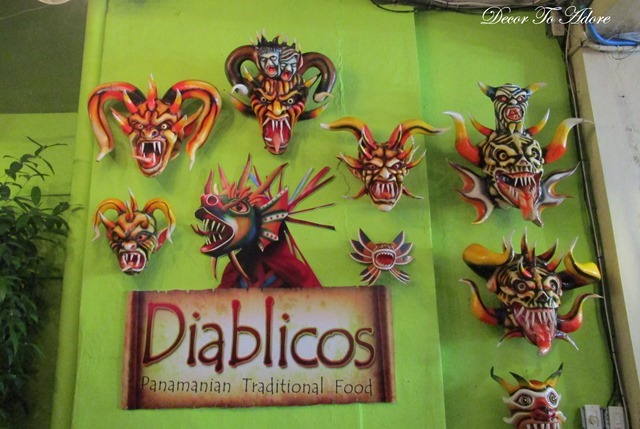 We went there specifically as they offer shows featuring traditional Panamanian music and dancing at certain times.
Tip: The restaurant is small, make a reservation.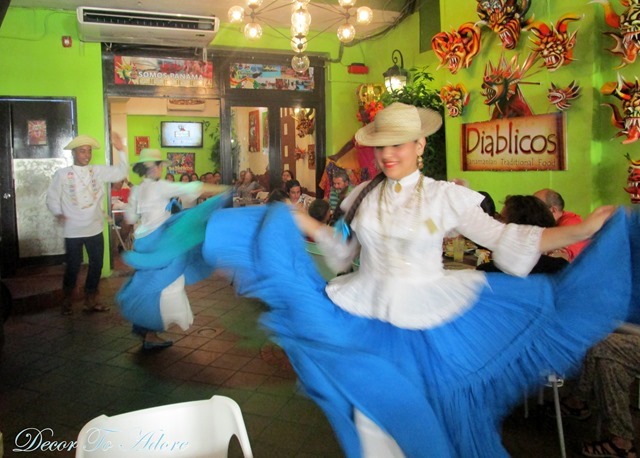 But the food turned out to be just as spectacular.
I had the "Ropa Vieja" which is shredded tenderloin. It was so good!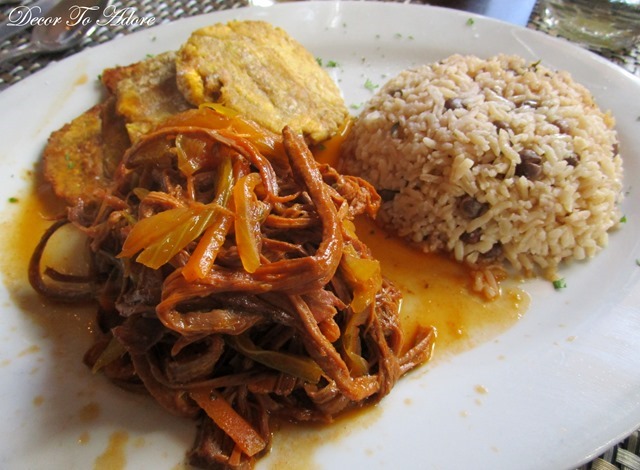 The Mr. had Arroz Con Pollo (rice with chicken). It was served with a beet and potato salad which was different, but good. I did not care for the fried banana.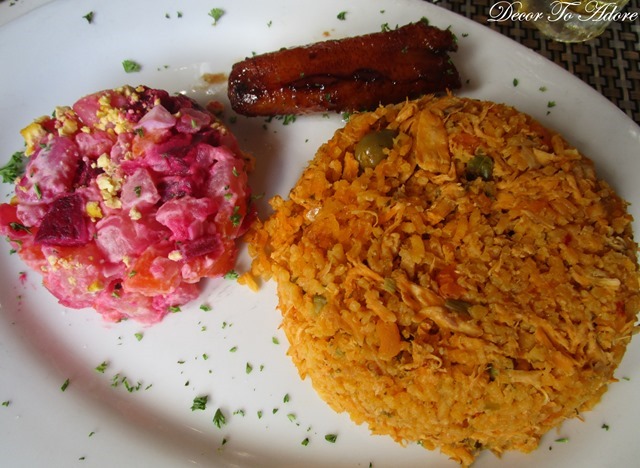 You can of course get traditional "American" food such as pizza, hamburgers and chicken nuggets but I promise that you won't be disappointed to try the foods of Panama.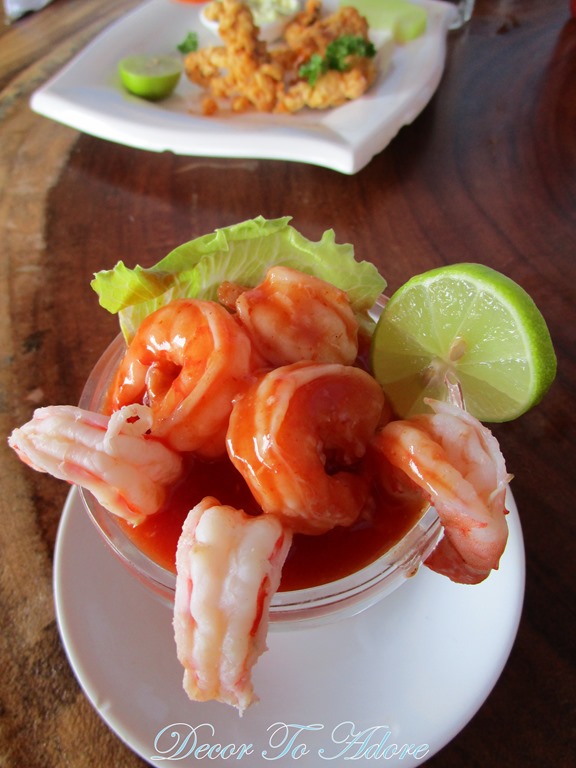 Buen provecho!
Laura
Linking to: