Several of you wondered why we chose to visit Panama. Mr. Decor was actually born and raised there.
His great grandmother, Myrtle Gunn, was widowed in 1913. She was still in her early 30's and had children to support. She heard from a cousin that jobs for women were available in the Canal Administrative Offices during the construction of the Panama Canal. Brave women that she was she packed up, left Americus, Georgia and made a life for herself and small family.
Over the years both Mr. Decor's grandfather, Landen Henry Gunn, and his father, Landen H. Gunn, Jr., worked at various jobs within the Canal. The family returned to America in 1980 as the Canal was to be handed over to Panama via the Torrijos-Carter treaties.
Mr. Decor had never been back to Panama since then. We felt it was important to show Sweet Guy where his dad had grown up and waited until he was old enough to remember it.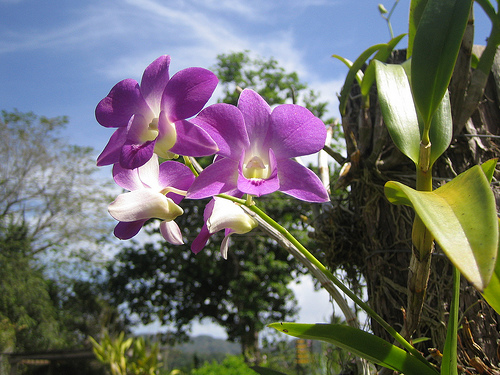 Mr. Decor's grandfather once lived in the tiny town of Gamboa. It is located near the Chagres River; which is unusual in that it drains into two oceans ~ the Gulf of Panama and the Caribbean Sea.
You must cross a single lane iron and wood bridge to access Gamboa. I made a 10 second video of the nail biting crossing shown HERE.
We were happy to see that the old homes were still standing and well cared for.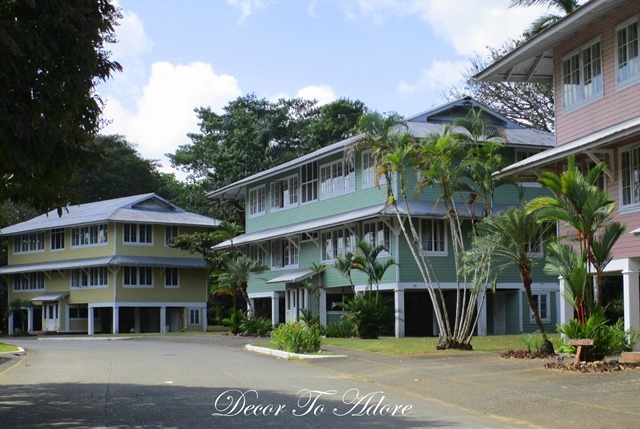 The multi family homes were constructed in the 1930's and 40's using wood from sequoia trees brought in from Northern California.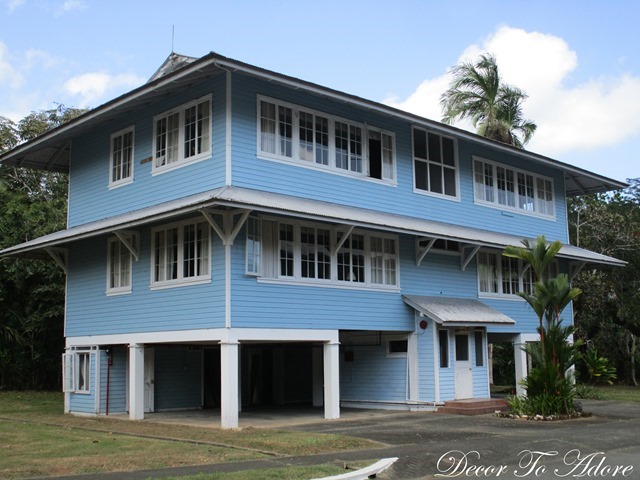 The houses have a view of the Chagres River which is home to several spieces of fish, turtles, cayman's, and crocodiles.
Mr. Decor recalls swimming in the river as a boy.
Since the hunting of cayman's and croc's is no longer allowed this is NOT recommended.
Gamboa has now reinveted itself as a prime destination for bird watching as well as seeing native flora and fauna in the surrounding rainforest.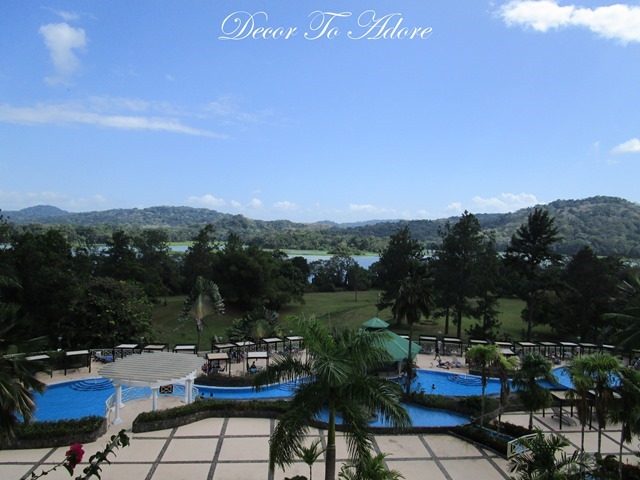 A lovely resort was created on what was once the golf course. The balcony off the main lobby has stunning views of the surrounding jungle and river.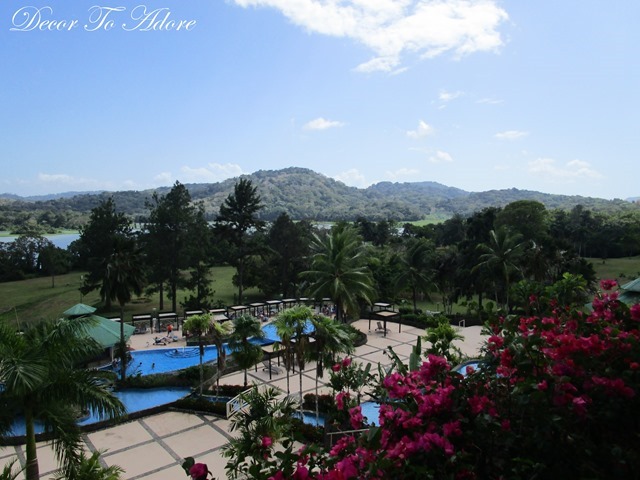 The resort offers a host of activites. We opted to take an ariel tram tour.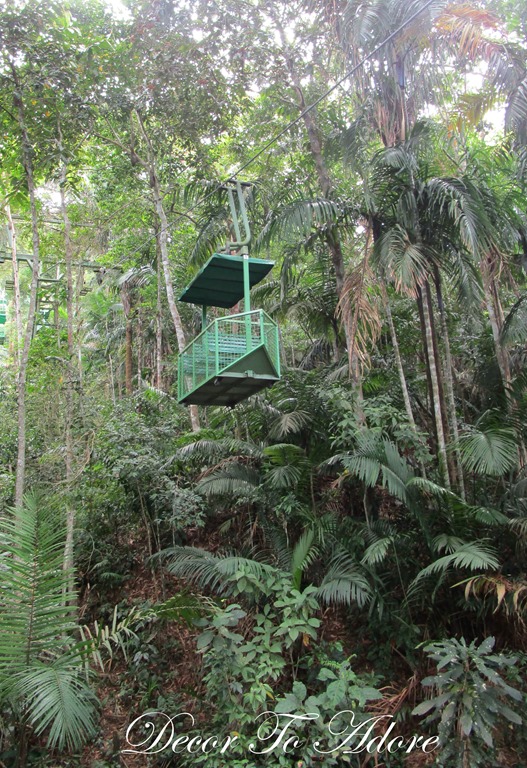 The prime time for animal activity is in the early morning and evening. We weren't expecting too much as our tour was at 1pm. But the experience was very nice and we did see iguana, coatimundi and some lovely birds.
I recommend being very quiet and observant.
During the tour you disembark from the tram and climb a huge observation tower.
Climb + humidity = hot mess. 🙂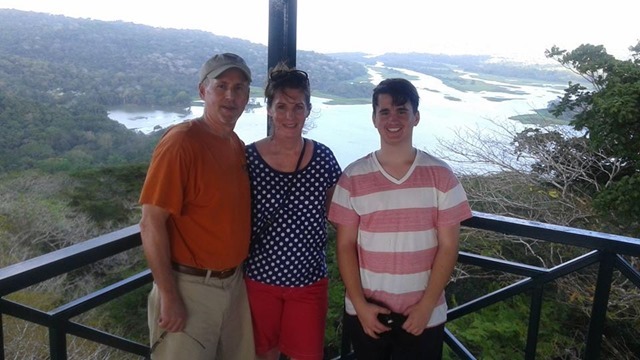 From there you have an amazing view of the Embera Indigenous Village, Chagres River, and Panama Canal.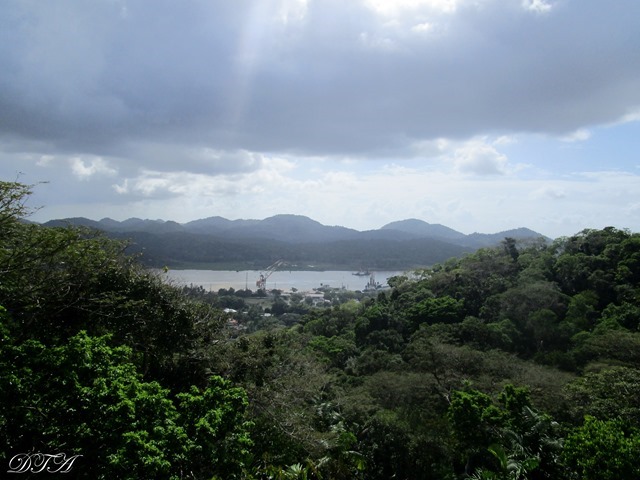 I felt very peaceful walking the paths in the rainforest and support efforts to protect its endangering beauty.
Our knowledgable guide said that the locals refer to this plant as "Hot Lips". Smile.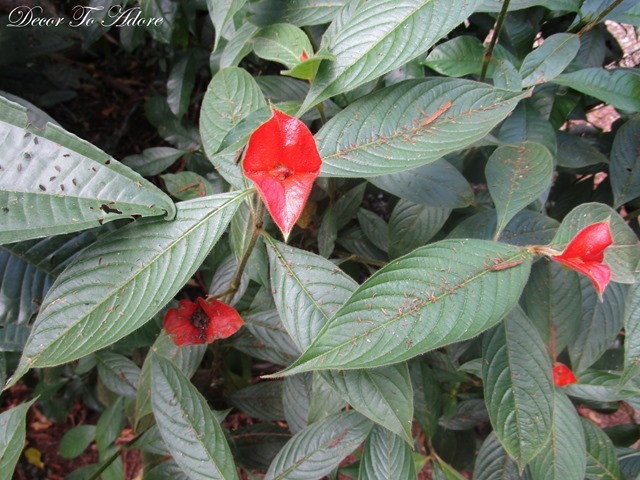 Next up, the #1 tourist destination in Panama.
Laura