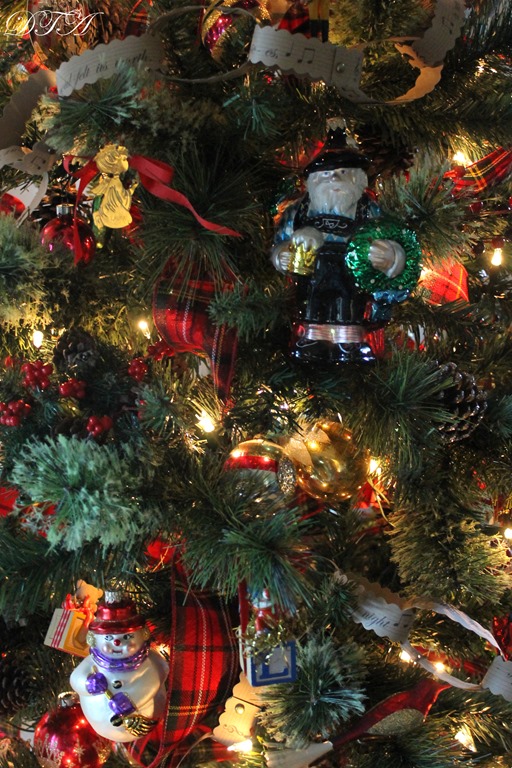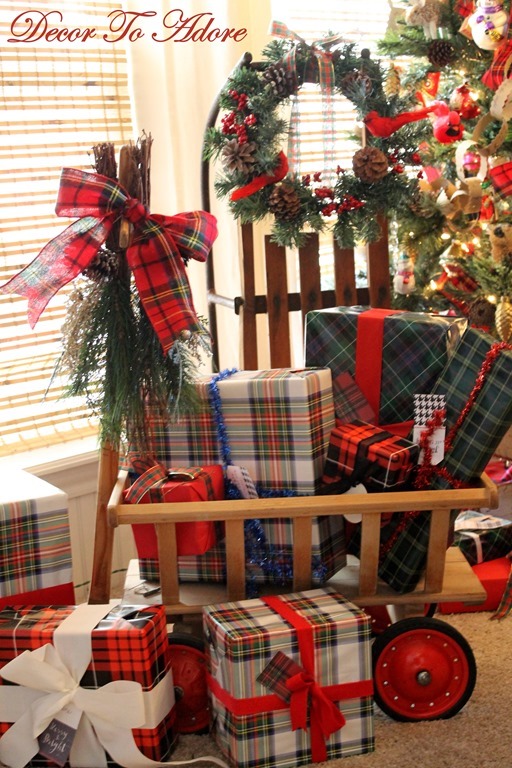 The right of the tree presents real life decorating. Our family stockings are hung with care but the nativity scene requires daily straitening.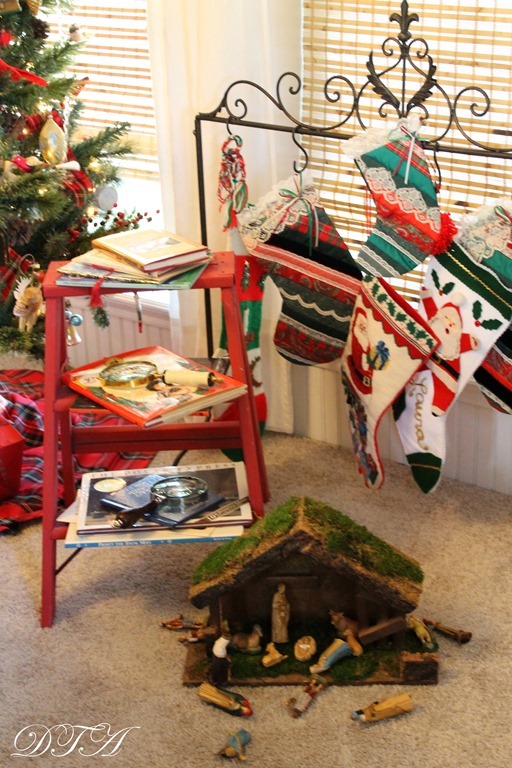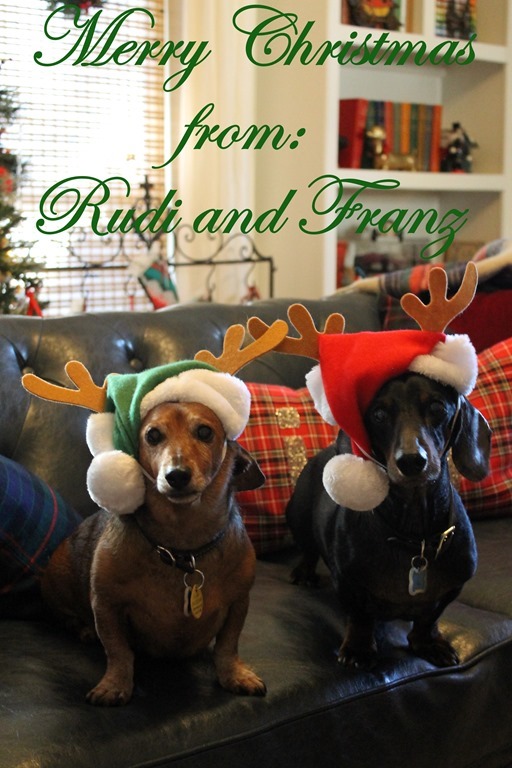 Of course I can't be upset with these darling doxies. They are truly the best posers and work cheaply for apple slices.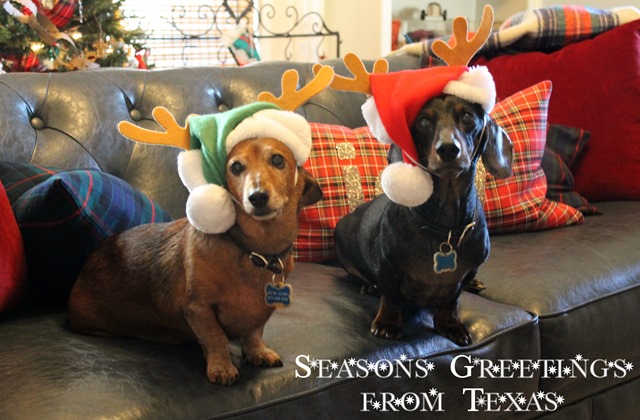 Sweet Guy just gave these vintage plaid books to his dad as a birthday gift. They pair well with our collection of jingle bells and an Ikea lantern.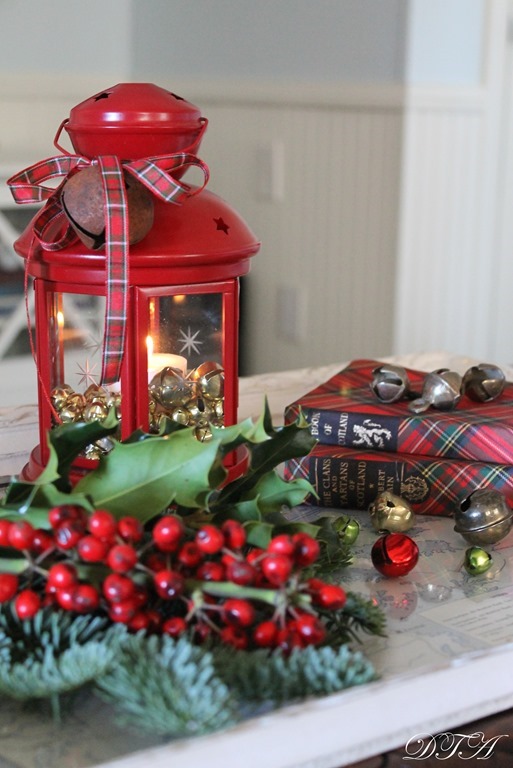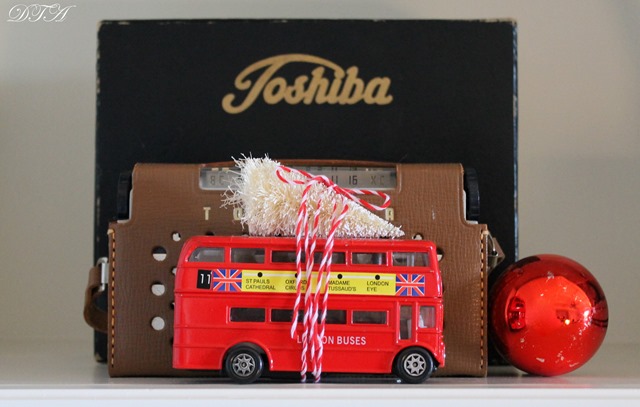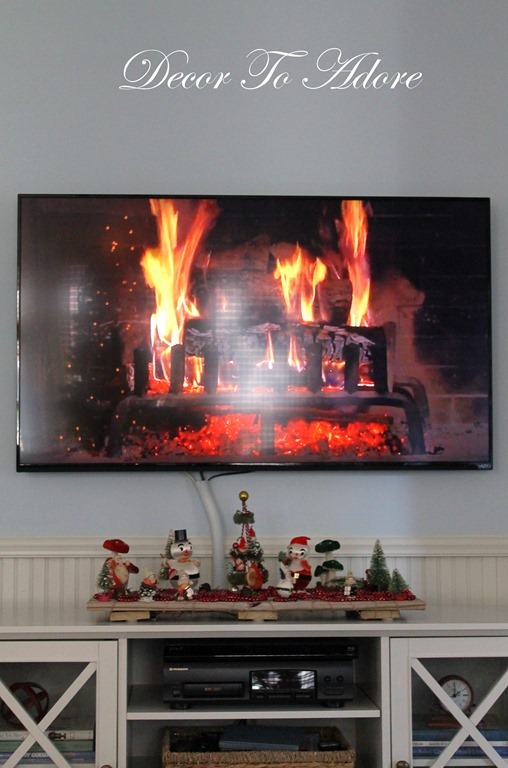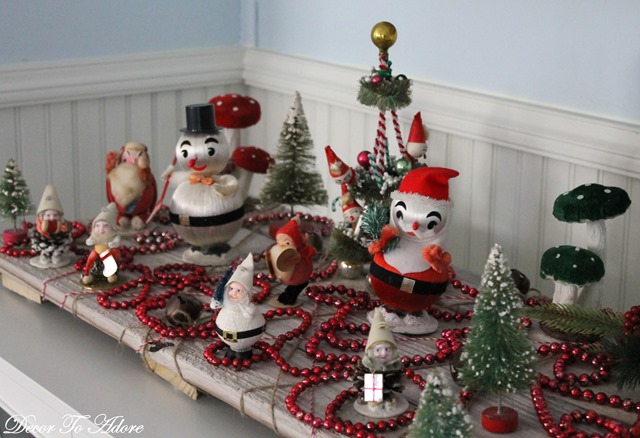 Four generations of Christmas lovers are represented here. The snowman and Santa belonged to my great grandmother Lenora, the elves were my Grandma Mary's, while the wee tree belonged to my mother, Karen. I myself love to collect old mercury bead garland and bottlebrush trees.