Do you like a little bit of hot chocolate with your marshmallow? My family sure does. Ginormous peppermint marshmallows are so delicious added to a cup of your favorite hot cocoa.
They take just 15 minutes to make and are so easy.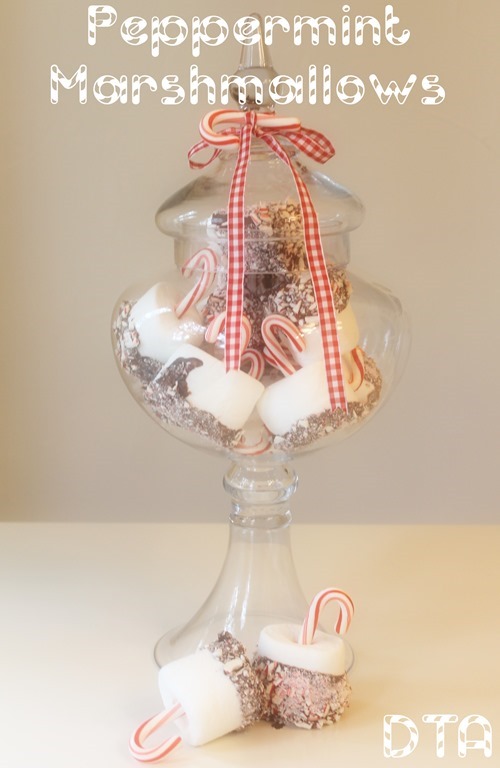 Just Three Ingredients
A package of ginormous marshmallows
1 package of small candy canes
One container of dipping chocolate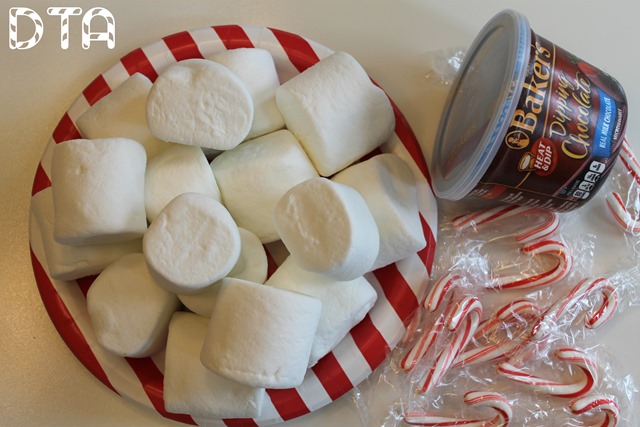 Unwrap a candy cane and insert it slightly into the top of a marshmallow.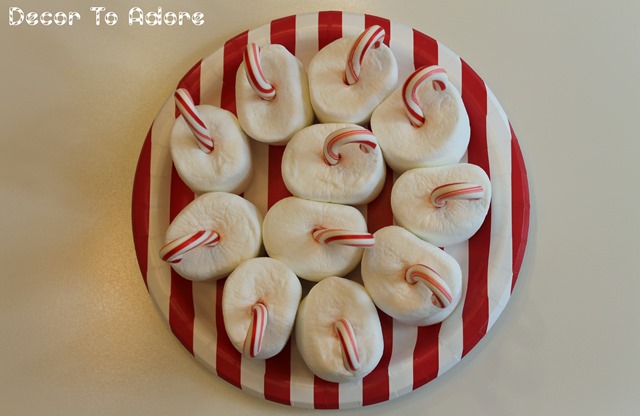 Once the marshmallows are finished unwrap the remaining candy canes, place them inside a plastic bag and seal the bag. Use a rolling pin to crush the candy canes. You can also use a food processor but the manual crushing helps eliminate any holiday stress you may have. Win, win!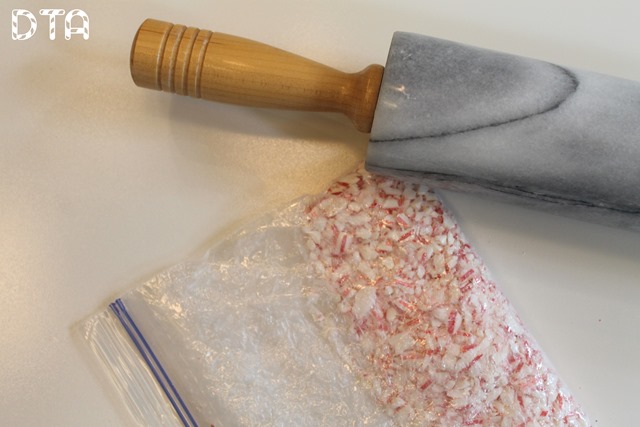 Melt the chocolate according to the directions. While the chocolate is melting line a tray with wax paper.
Once the chocolate is melted carefully dip the marshmallow about halfway into the chocolate, remove the excess chocolate then dip into the crushed candy canes.
Place the chocolate/candy cane marshmallow on the waxed paper and let cool.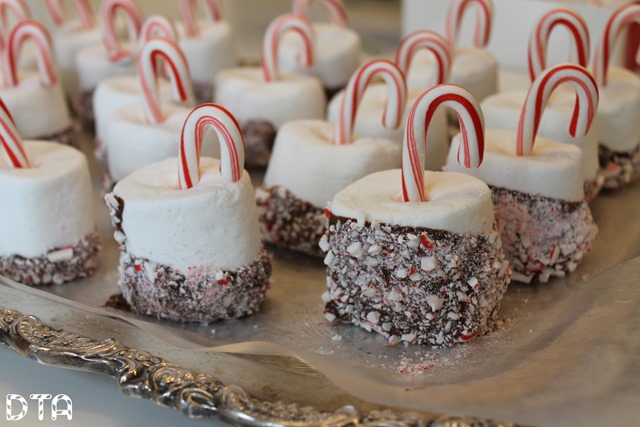 Ginormous Peppermint Marshmallows
Store in an airtight container.
When ready for use just make a cup of cocoa and hook the candy cane on the side of the mug and let the marshmallow melt.
If you have any leftover chocolate and candy cane bits it is fun to dip the edge of the mug into it. Yum!
What is your favorite wintertime beverage?
Laura