Recently, while family members were visiting, I took a trip to the Fort Worth Log Cabin Village.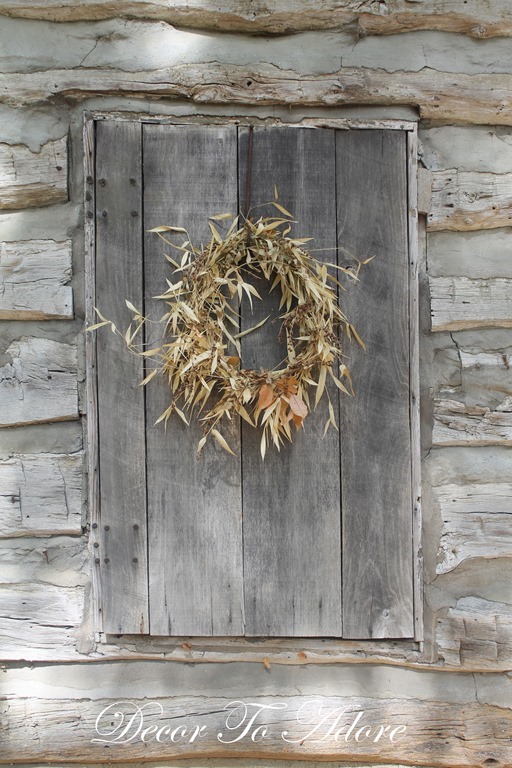 The village has a wonderful collection of structures, objects and documents dating from the years of 1840 through 1890.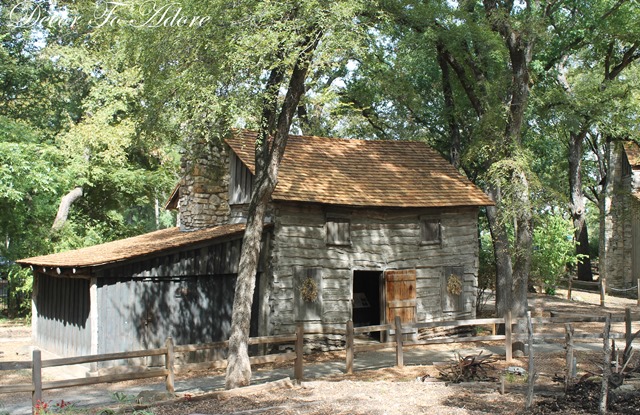 All the homes and buildings are nestled in a lovely bucolic setting.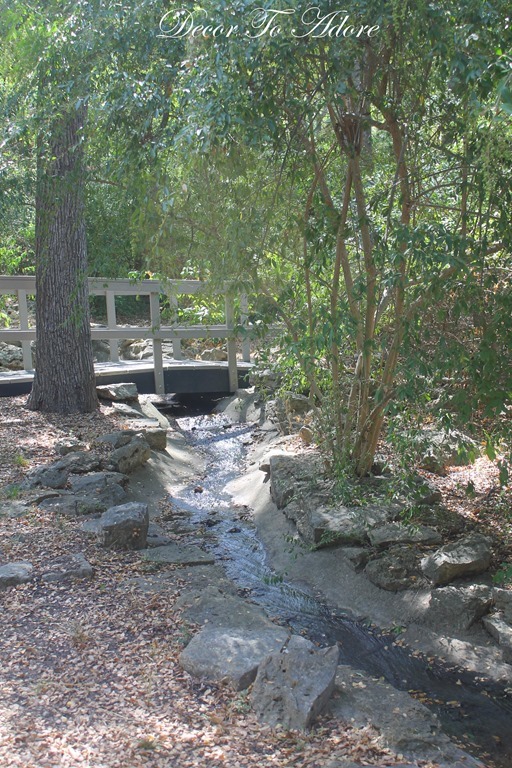 You can tour the buildings inside and out.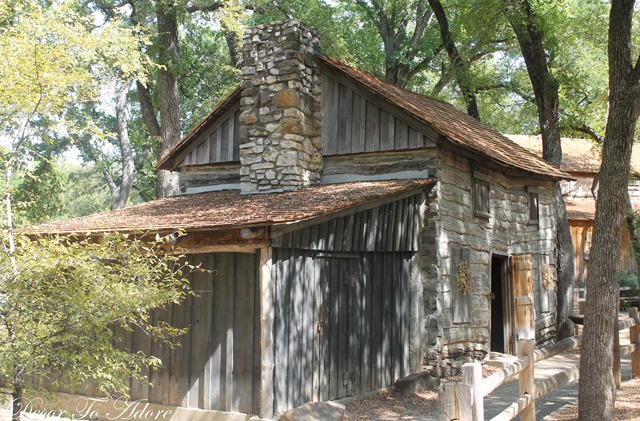 It's quite interesting to see the construction techniques that were used at time.
Lovely layers of varying textures and patina.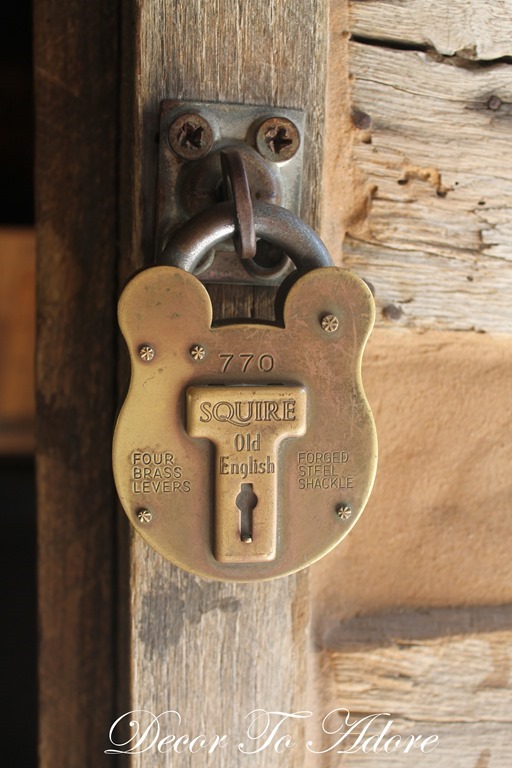 I couldn't help but run my fingers over the chisel marks found on one of the walls.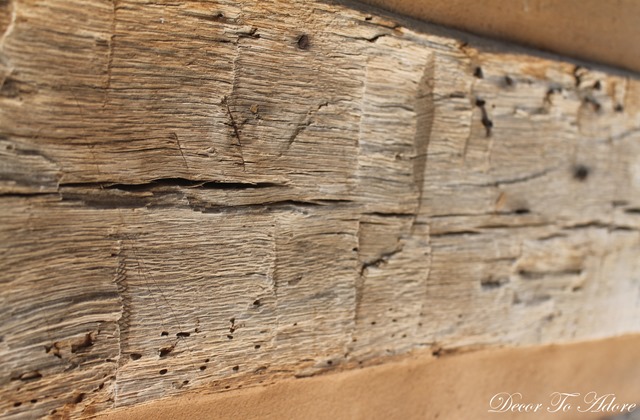 The Seela cabin is perfect for curious kids. It is totally interactive. Children can dress up, touch and play with everyday objects and toys of the time. They are even encouraged to lay down on the rope bed.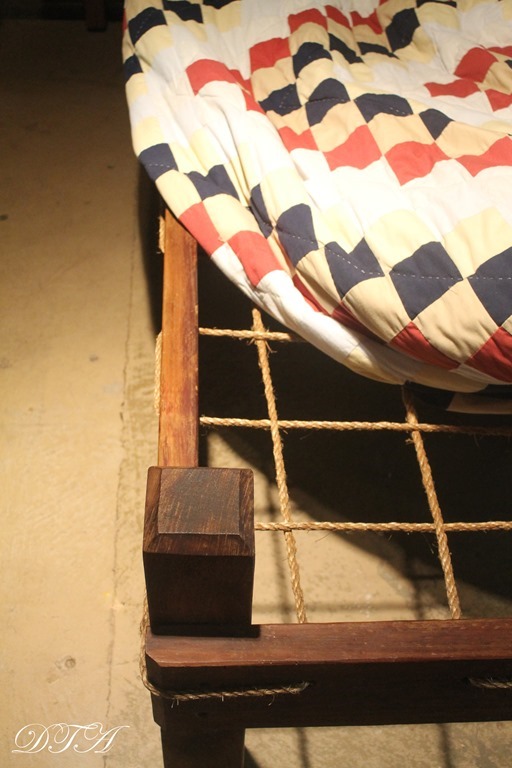 The Shaw Gristmill was not running as it was receiving a new hand carved wooden shingled roof. It was still lovely to look at though.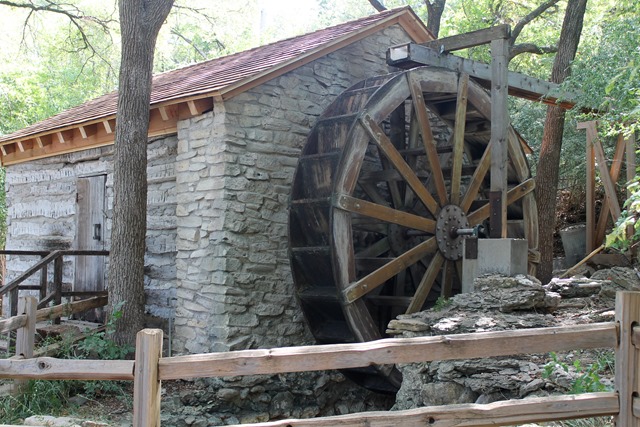 We spent a good deal of time at the schoolhouse.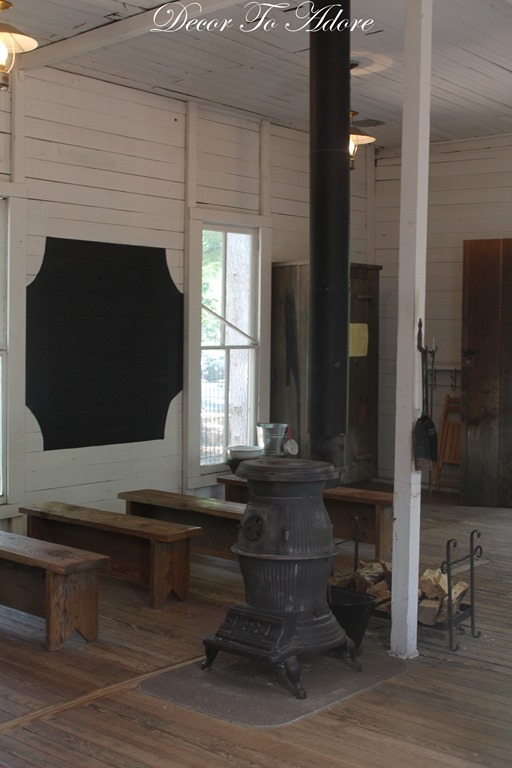 Old metal lunchboxes, McGuffey readers, and even a dunce cap could be touched.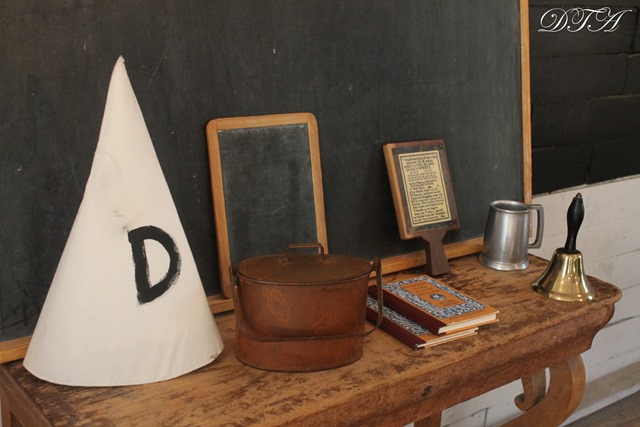 The historically accurate garden had been planted with fall produce.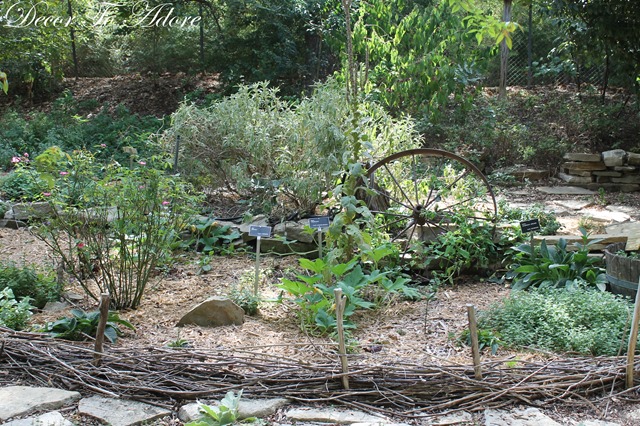 There were several examples of how food was preserved during this time period.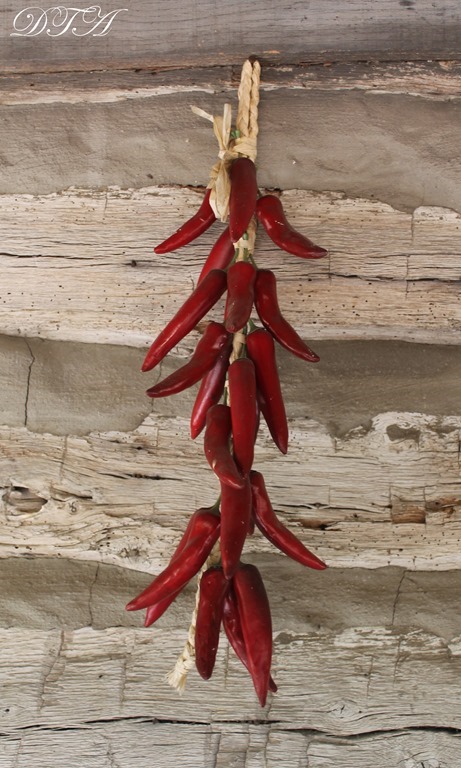 There are knowledgeable, costumed guides throughout the park. This pioneer woman was showing some teens how to dip candles.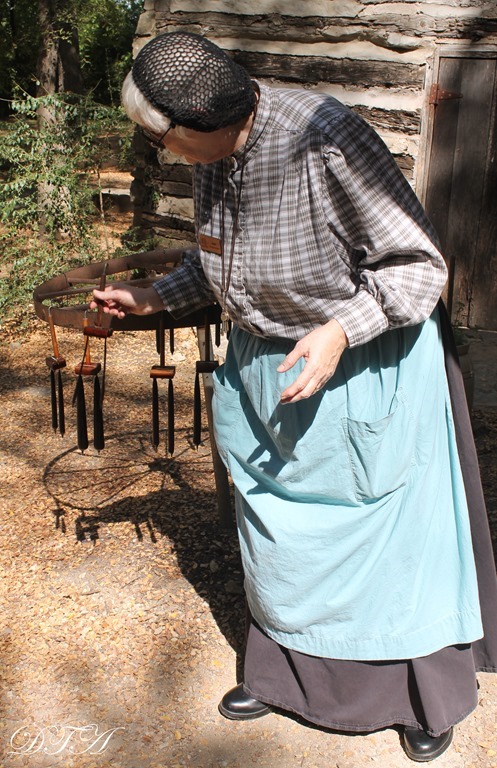 2100 Log Cabin Village Ln.
Fort Worth, Texas 76109
Phone: 817-392-5881
Tue-Fri, 9 a.m.- 4 p.m.
Sat & Sun, 1 p.m.- 5 p.m.
Closed Mondays
A perfect way to spend a fall day!
Laura