Fall has arrived. There is a certain crispness in the air and once again a crunch of leaves underfoot.
Certainly this is reason to celebrate.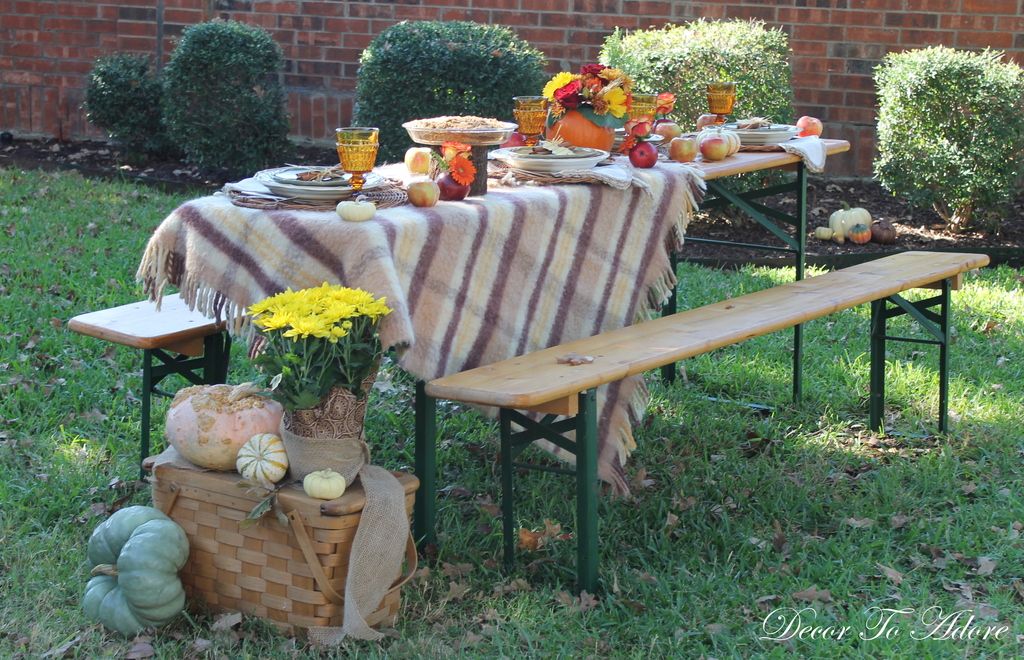 Celebrate the harvest with its plentiful pumpkins….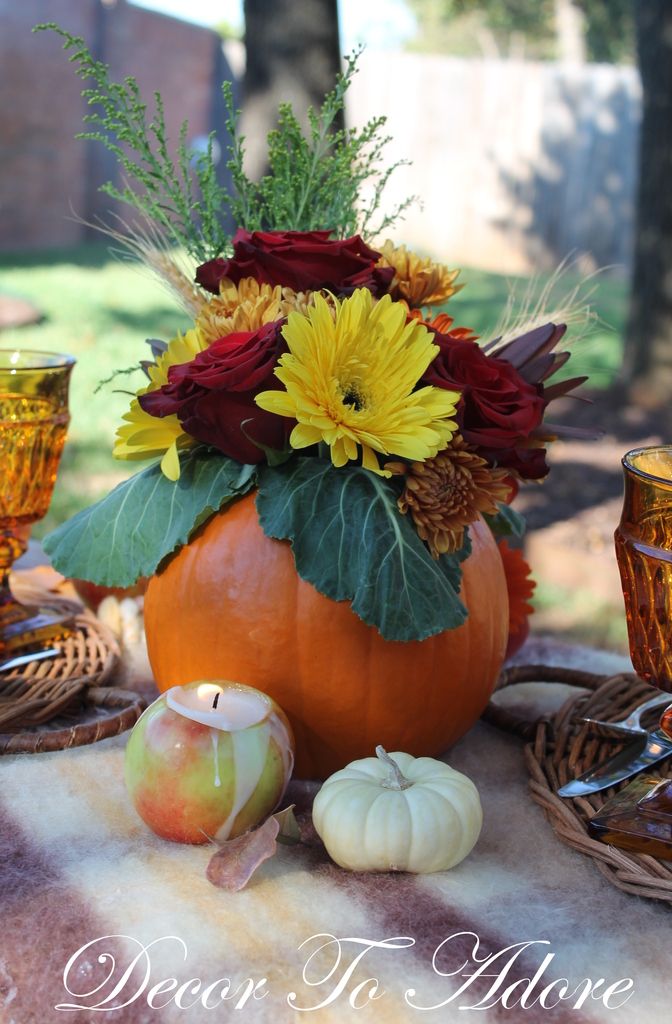 Enjoy simple pleasures such as apple picking.
Revel in nature's bounty.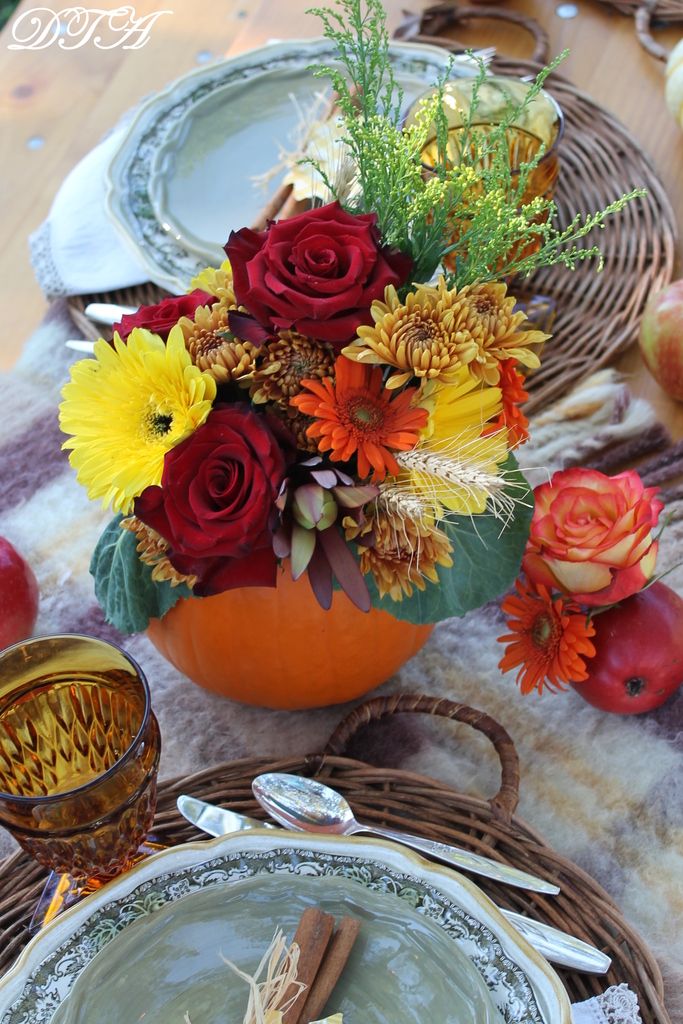 You can make the everyday feel extraordinary by setting a pretty table.
Touches of autumnal splendor.
A simple camp blanket makes the perfect tablecloth.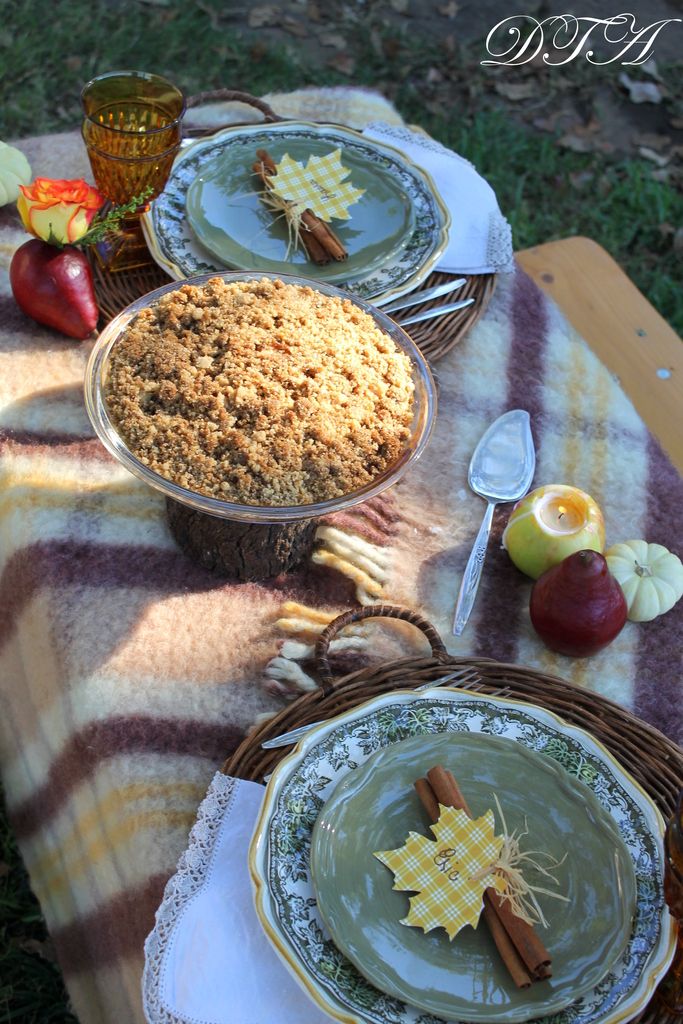 Place cards cut out in the shape of leaves traced on plaid card stock are tied to cinnamon sticks using raffia.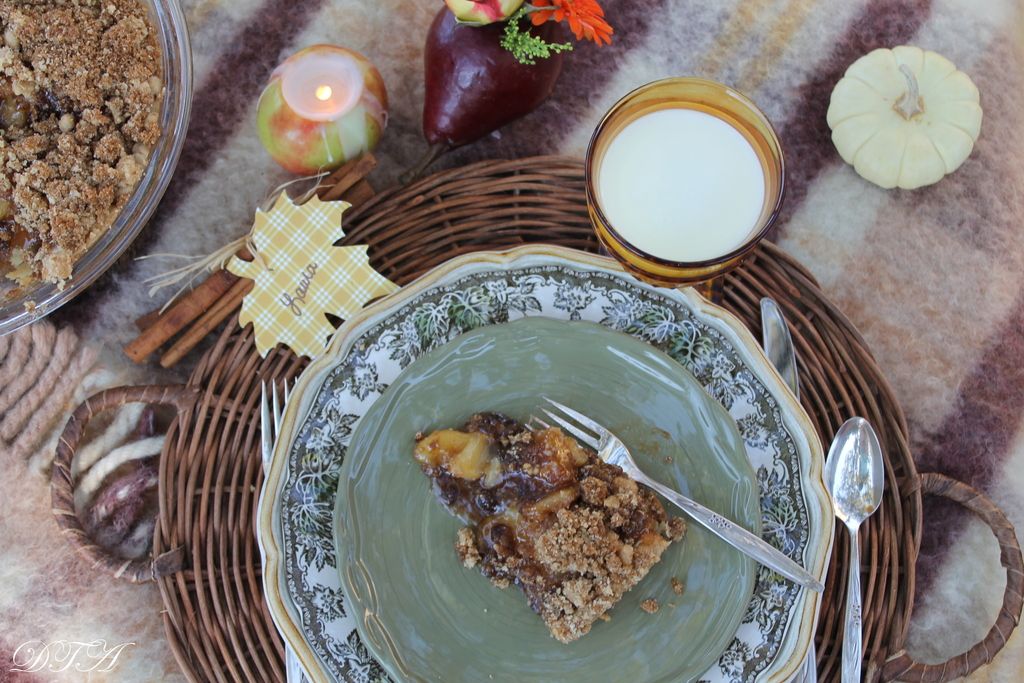 So set the table, invite your friends and family to celebrate the everyday.
Enjoy life's little moments,
Laura