It's time for another round of the One Room Challenge hosted by Linda of Calling It Home. If you're not familiar with the One Room Challenge the premise is to transform a room in your home within six weeks. Linda hosts the challenge twice a year. Last fall I made over the Family Room and in the spring I concentrated on the Living, Dining and Entry Spaces.  On both occasions there were times in the process that I wanted to give up. The pressure is immense. But the payoff is that you are motivated to complete a space. Given that I often drag my heels when decorating my own home the process does work well for me.
This go around I will be concentrating my efforts on the Fashionista's bathroom. It is located on the second floor of Storybook Cottage.
This is a good example of the look she likes.
The Fashionista favors the Hollywood Regency Style with a heavy dose of old Palm Beach.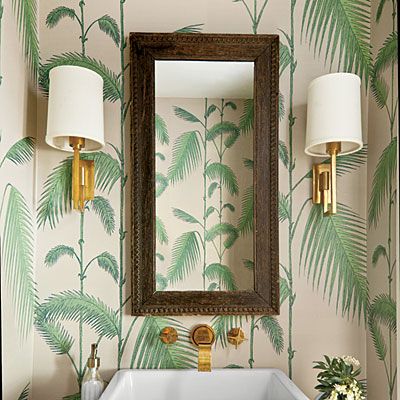 She also is wild about flamingoes.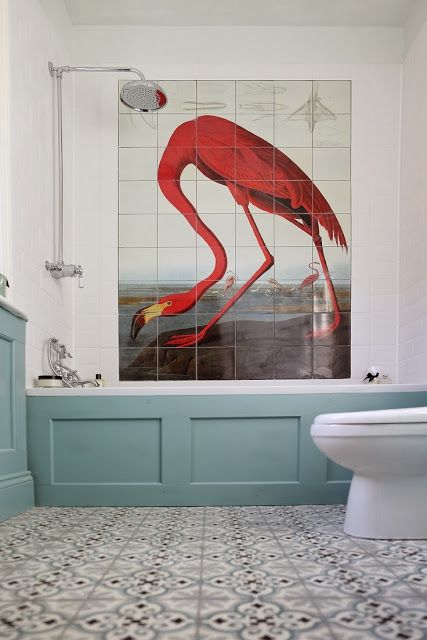 The challenge is to combine these three forms of inspiration without the bathroom morphing into a tacky decorating episode of "The Golden Girls."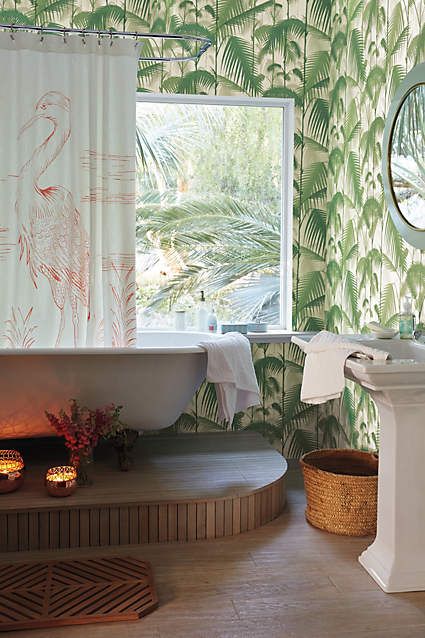 Here are the "BEFORE" shots of the bathroom space.
The room is tiny. It measures a little under 5' x 7' and the ceilings are 8' tall.
Right now the focal point is the oversized wall cabinet. I can't tell you the number of times I have cracked my skull on the corner of this thing. It also blocks much of the light to the right side of the room where the shower is located. It needs to come down along with the brassy enclosed glass shower doors. Both elements just completely close off the room and make it appear that much smaller.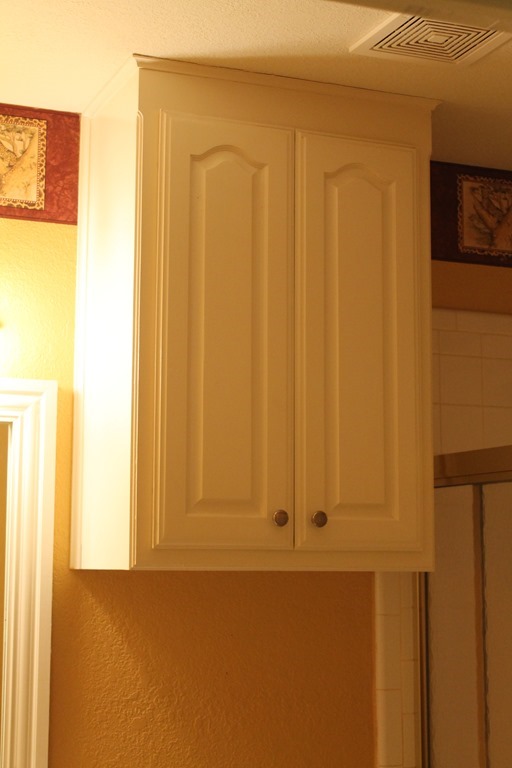 The vanity is not to bad. It definitely needs a fresh coat of paint and possibly some new cabinet knobs. The 30 year old linoleum is original to the house and will be replaced with tile.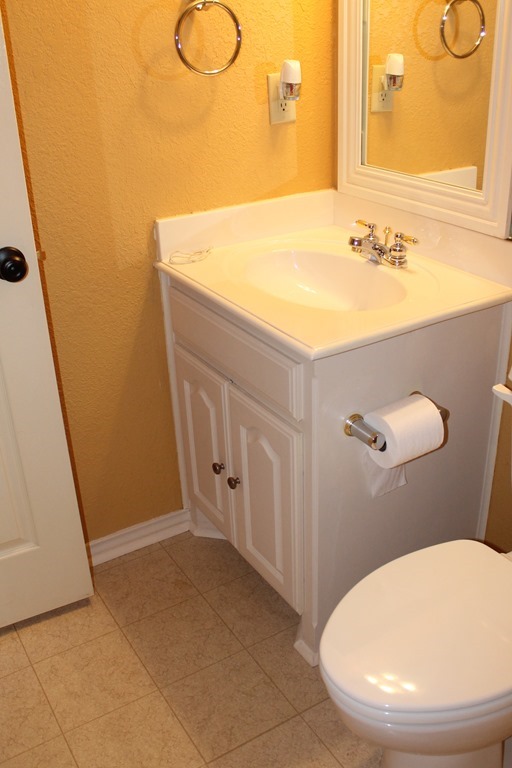 Previous homeowners tried their hand at DIY such as framing the mirror. Alas, the frame didn't quite cover the mirror so that will be coming down as will the jungle wallpaper border.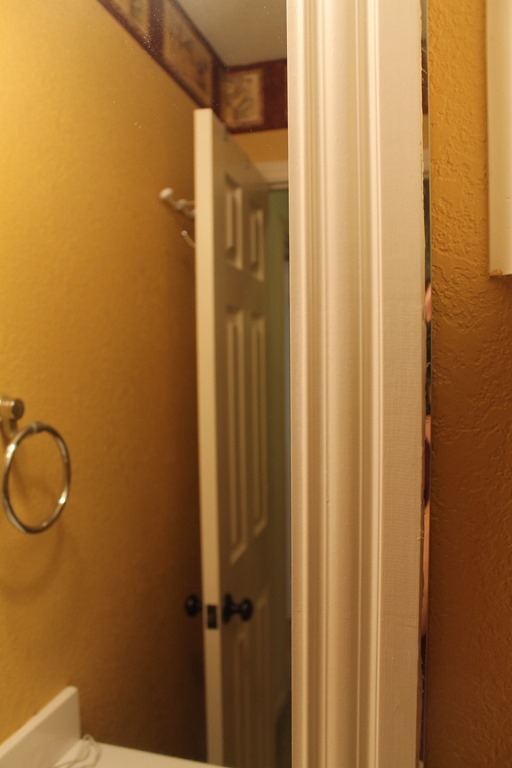 A brighter color palette and new light fixture will help curb the currently gloomy lighting situation.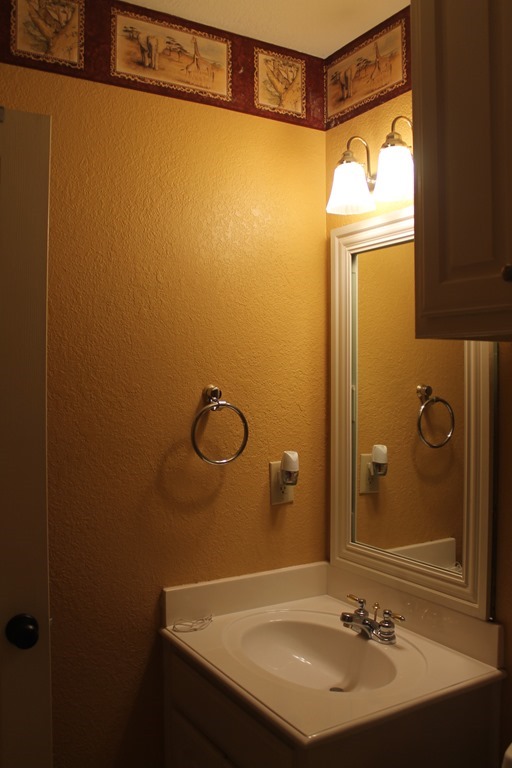 In addition, all of the towel bars will also be replaced with something a bit less "Rusted 80's".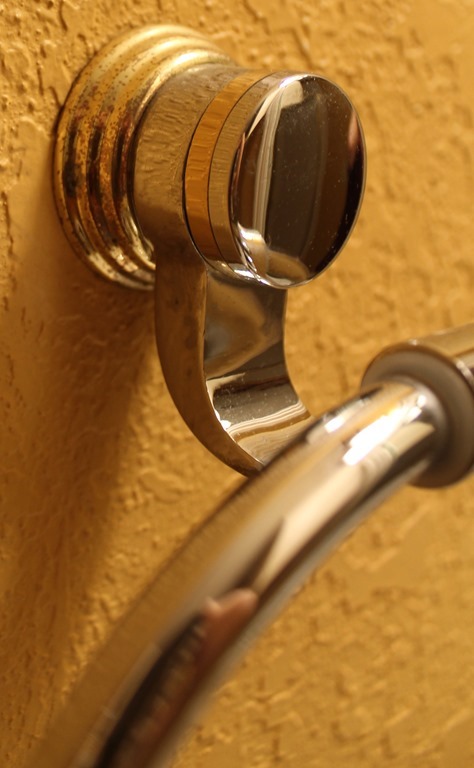 Here is the inspiration board we have come up with. It will be the first time I have ever tried my hand at wallpapering a space. To give myself even more of a challenge a budget has been set at just $500.
Let the games begin!
Laura