As you may know I have been madly working on the Fashionista's bathroom for the One Room Challenge.
I knew that the biggest challenge was going to be the walls.
It is a tiny bathroom with very heavily textured walls.
She wanted a tropical looking wall treatment like this: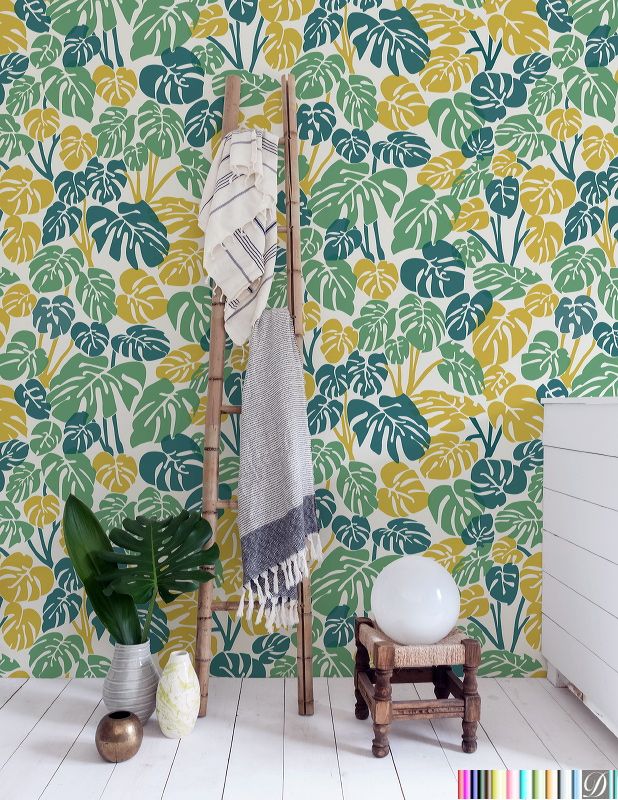 You cannot install wallpaper on heavily textured walls. In order to hang wallpaper the walls would have to be skim coated smooth. Add on the cost of the paper and we were looking at $800+. I just can't see spending that kind of money in a tiny upstairs bathroom that no one would ever see. So, I ordered a rhododendron stencil.
Oh the work! Just this tiny section took over an hour to create.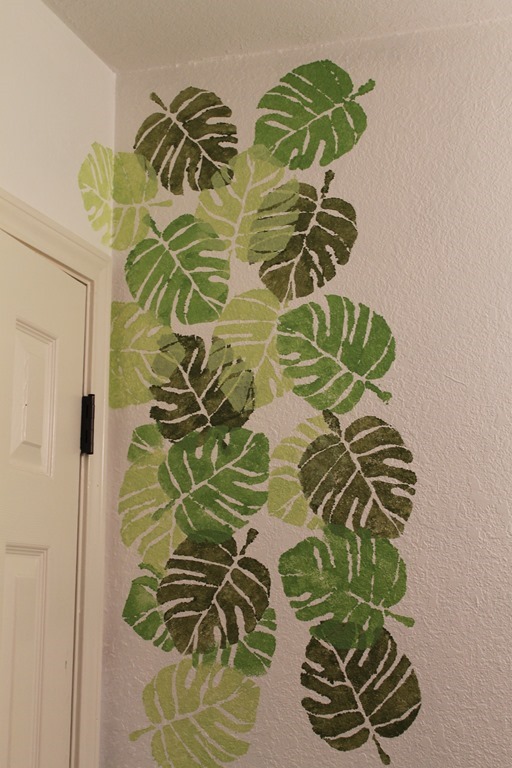 This wall took three hours.
After ALL THAT I am just not sure….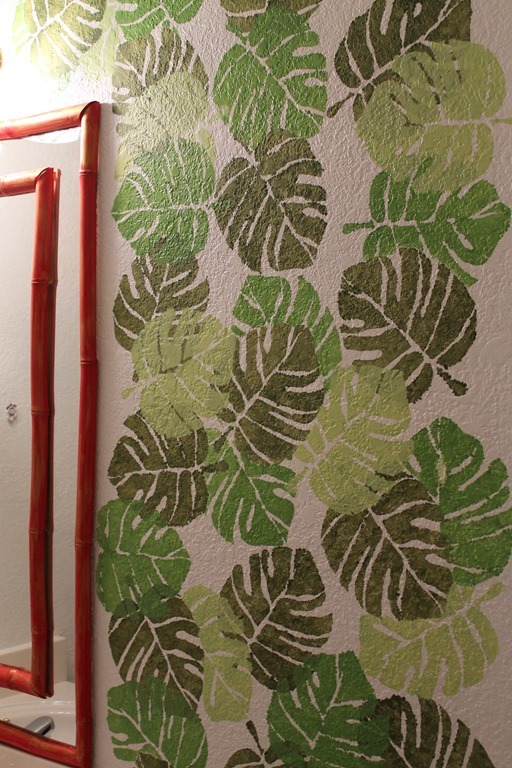 I'm feeling like it's  a"WALL TREATMENT FAIL" and that I should just repaint the walls white.
I need your honest opinion.
Laura