In our house we celebrate a birthday week. It truly takes so much of the pressure off to plan just one perfect day. Since the time my kids were small we try to do something fun and out of the ordinary each day of the birthday week. We might have breakfast for dinner one day and go to the movies the next. An everyday trip to market becomes magical as they pick out food items that they normally don't have in our house like cocoa puffs, doritos and twinkies.
I spent the weekend hanging four sets of patio lights simply because I want to look out my back door every evening and smile.
As I mentioned yesterday my Sweet Guy will soon turn fourteen. Where has the time gone? It seems like only yesterday I was sharing his pirate party. In a happy similar turn of events we are having a nautical themed party on Wednesday to celebrate. I have received so much inspiration from Pinterest.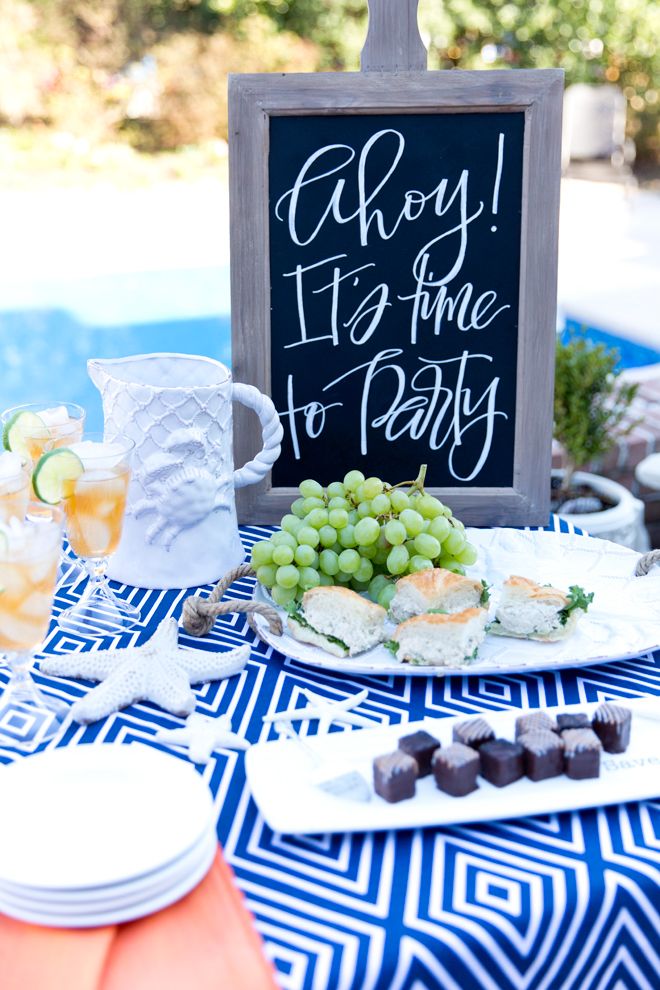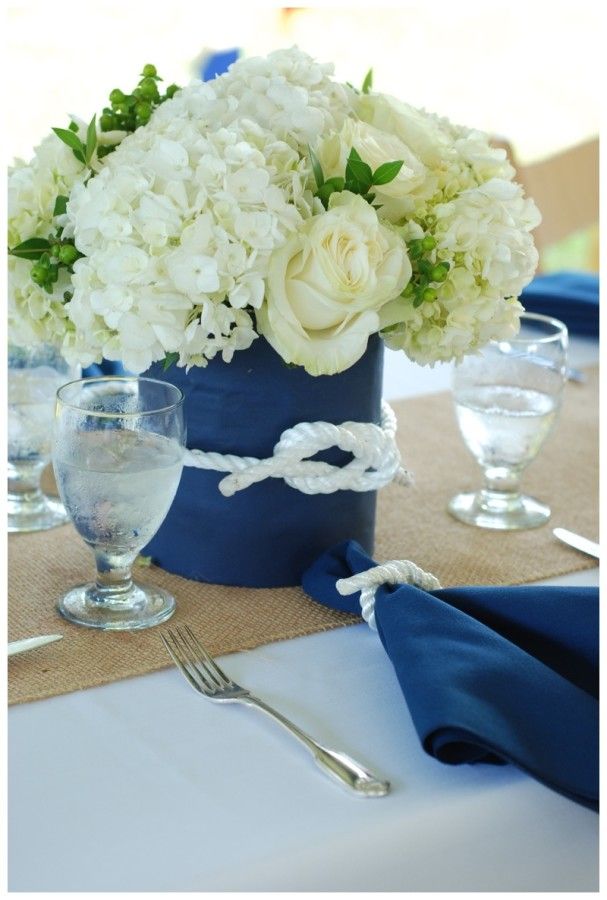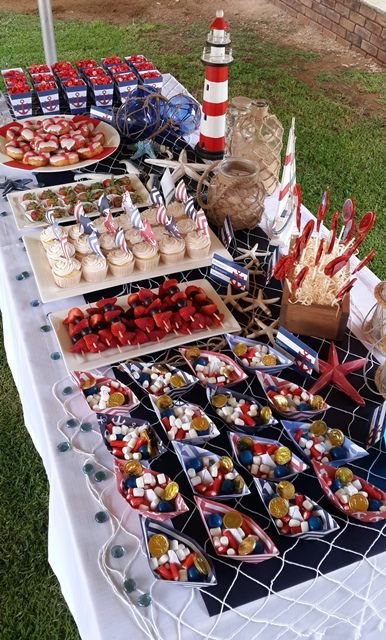 We will have several out of town guests arriving for the festivities and a Gunn family reunion through the weekend. Four houseguests will stay at Storybook Cottage and the remaining revelers are booked at a hotel. Wednesday will include hosting a dinner for 30 and a brunch for 30 on Saturday. I've done as much of the prep work ahead of time as is humanly possible.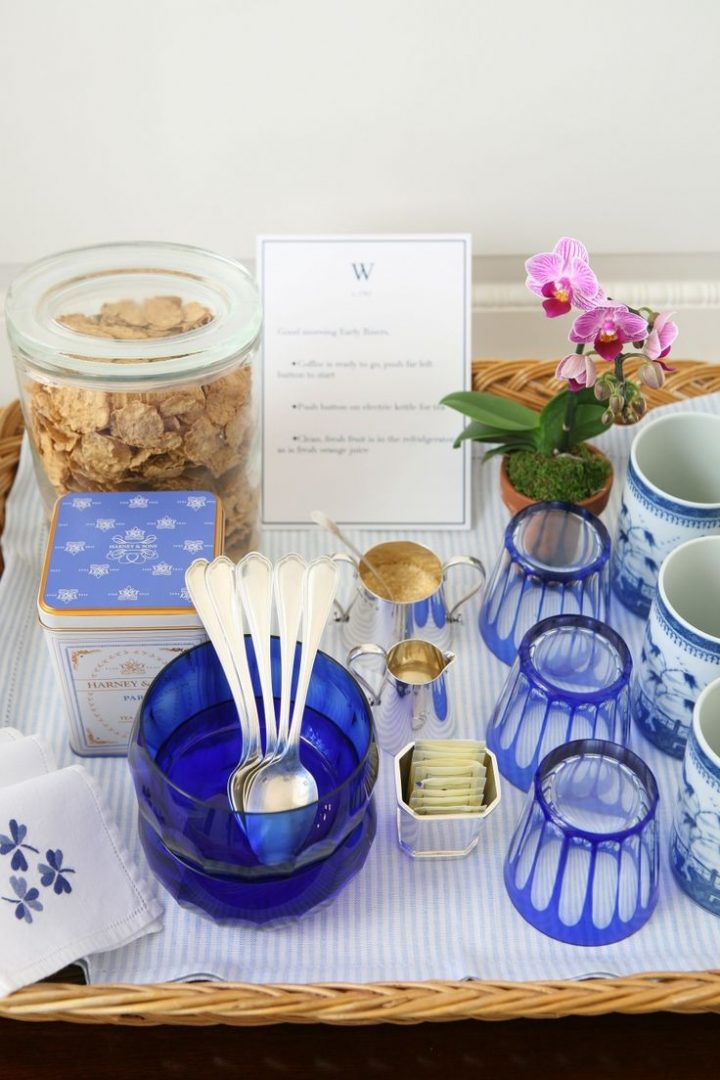 I am inspired by Carolyn Roehm and the charming ways she greets her guests.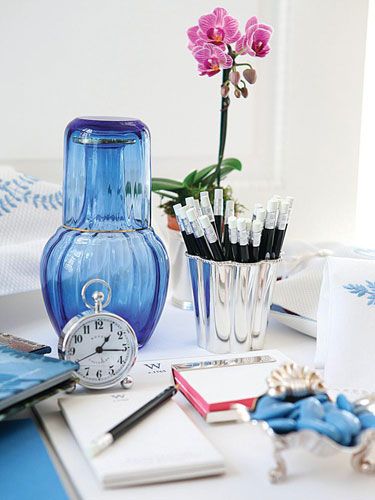 As Murphy's Law would have it this is also the beginning of school finals for me. It's a lot, I know. The Fashionista has taken Wednesday off to help with party prep and Mr. Décor has taken Thursday and Friday off to escort his family around on field trips. I have this image pinned as a reminder to ….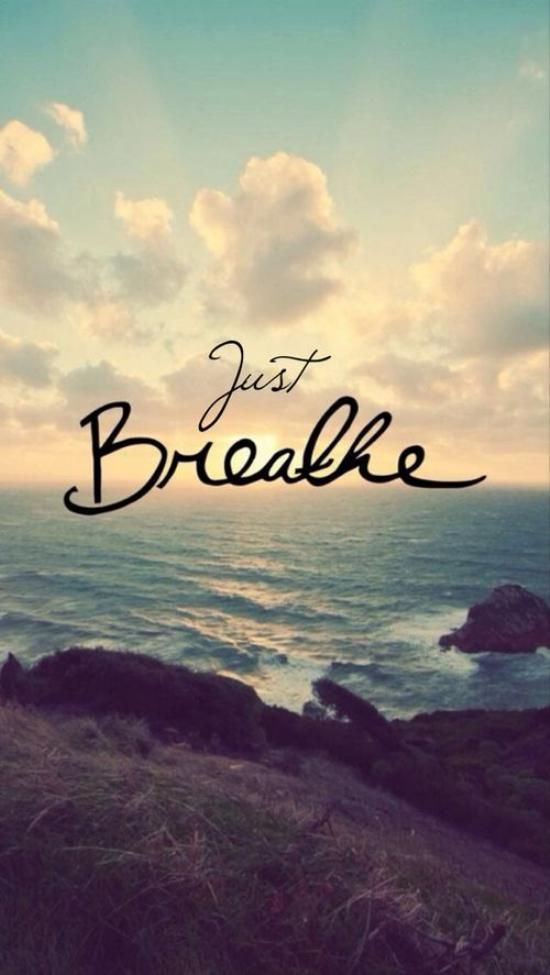 I'll pop in when I can with happy shares.
Laura