Recently I dropped Sweet Guy off for a one week long intensive leadership training camp. There he earned a coveted bolo cord.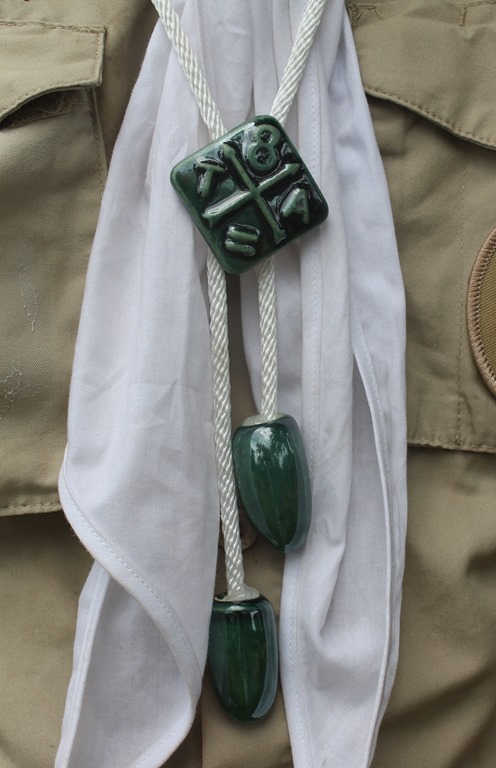 The Twin Arrows leadership development course is put on by the Longhorn Council of the Boy Scouts of America. It draws upon the most current leadership models used by corporate America, academic circles, and successful outdoor leadership organizations throughout the country. To attend the camp a scout must hold a leadership position in their troop as well as several other requirements.
Prior to attending the camp each scout had to create a white neckerchief with the Twin Arrows emblem on the bottom corner, a name tag made of leather or wood and the pledge emblem.
The hand painted neckerchief.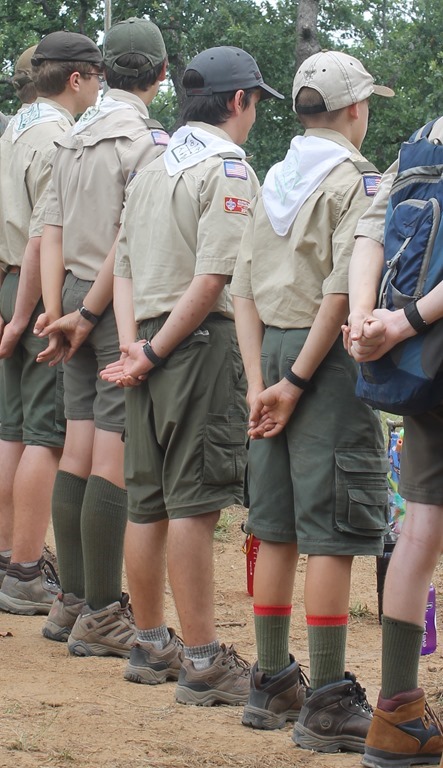 The pledge emblem needed be a hand-carved figure "8" measuring 3 inches high and 1 inch wide. It represents the first eight words of the Scout Oath. These three items took Sweet Guy two full days to make. You can see his hand carved emblem just below his shirt pocket.  #I'mwhittlersmother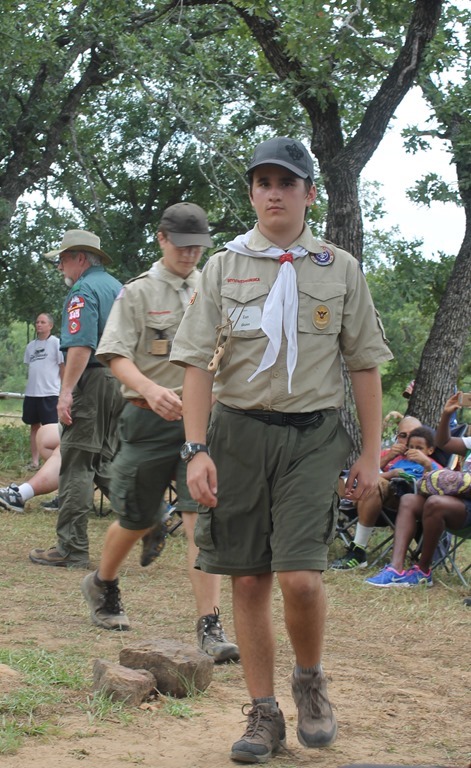 At the end of the week the scouts who have successfully completed the course participate in a closing graduation ceremony.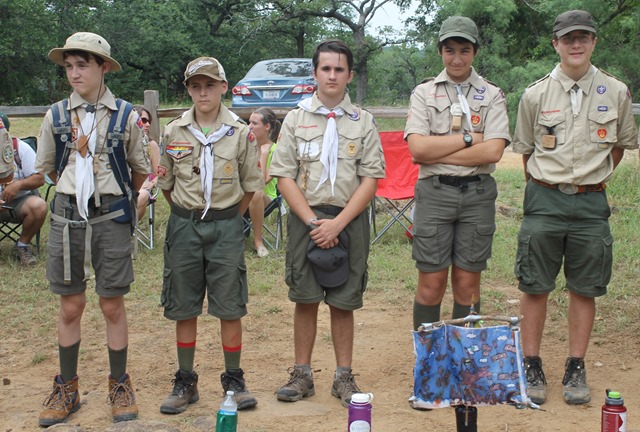 Each scout is offered a few words by the Scout Master in preparation to receive their achievement cord.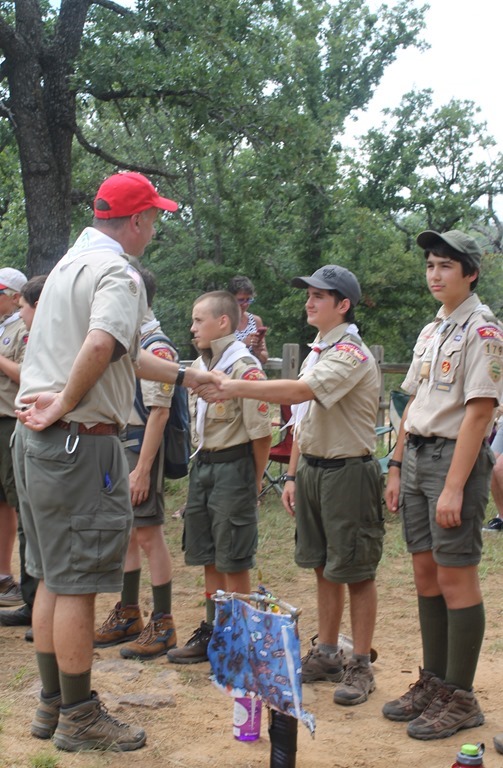 Presentation of the bolo cord.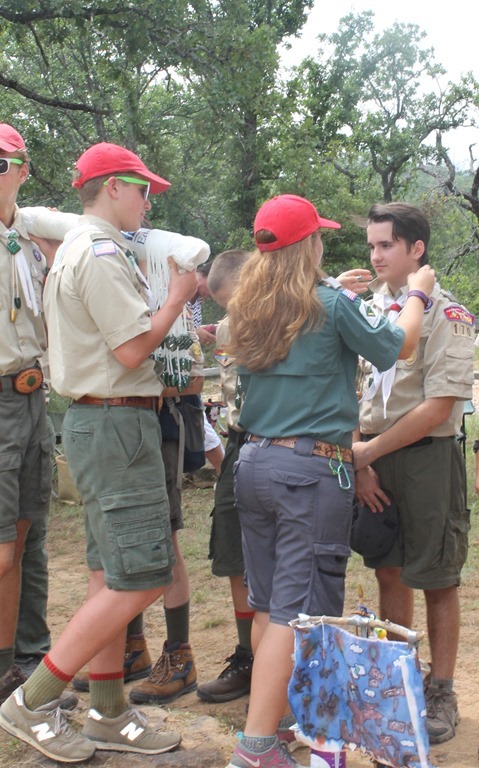 The graduates are then congratulated by each course leader.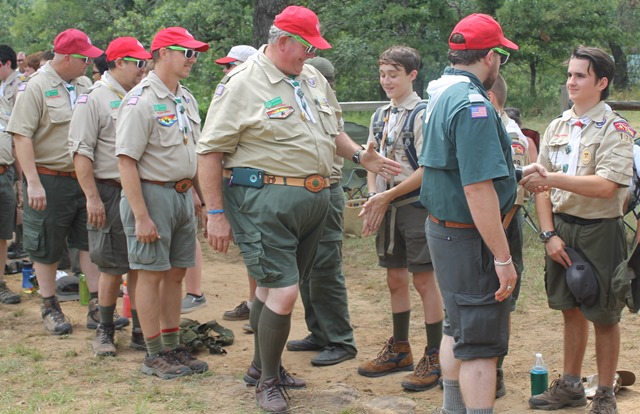 As a mother I witnessed a major transition within my son in a short amount of time. I had dropped him off a boy and picked him up well on his way to becoming a man. He acknowledged that he did indeed feel changed.
But thankfully he still needed me to apply calamine lotion to the dozens of mosquito bites he received while sleeping under the stars for a week. 🙂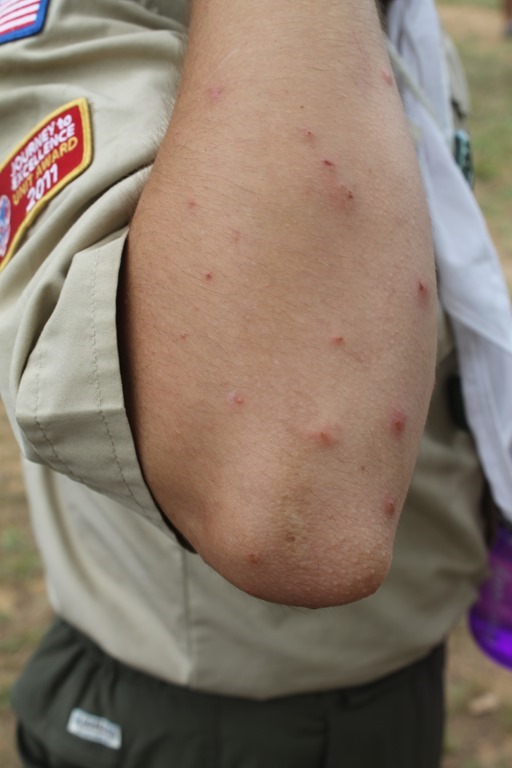 Here are some of your future leaders of America.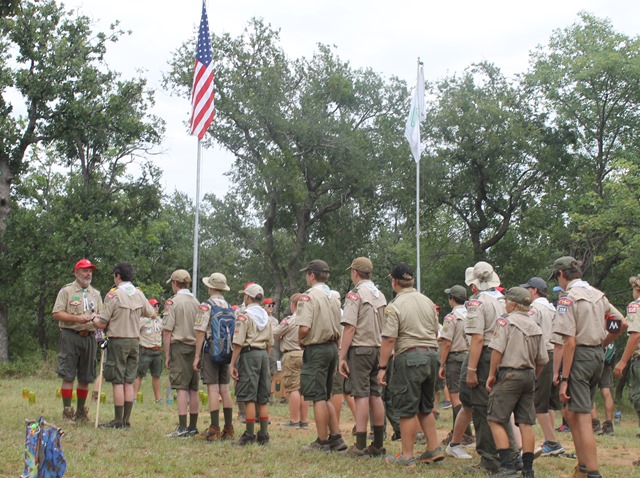 So proud of the man in the middle.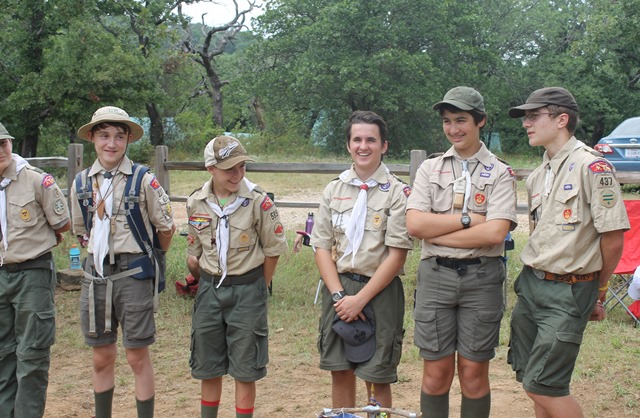 Proud to be a,
Scout Mom