It is the abandoned family photographs found at flea markets that pinch at my heartstrings.
I always ask myself the same question, "How has this happened that no one cares enough to keep such personal things?"
But I know the answer.
I've lived the answer.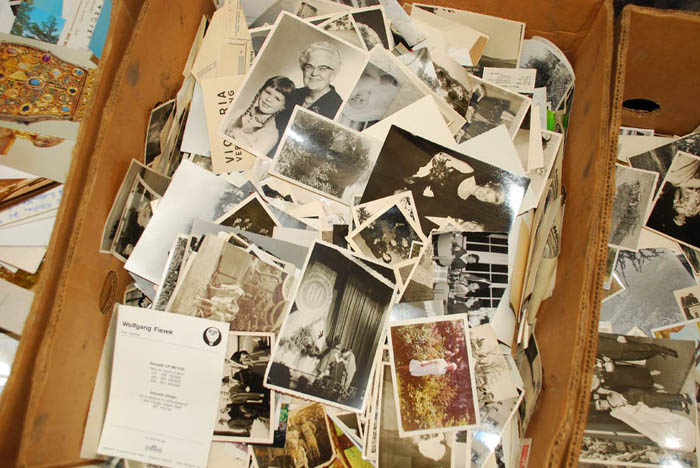 Sometimes it's circumstances.
Living as a young airman's wife I moved 4 times in one year. It was a struggle to pack and load my great grandmother Lorena's old sewing machine and cabinet. It had no purpose for me really. The sewing machine was beyond repair and the veneer on top of the cabinet was badly in need of costly restoration. I used it haphazardly as a table surface most of time. There came a time in which the government needed me to make hard choices about what to take and what to keep in order to remain within weight restrictions allowed in military moves. I made inquiries to the few remaining family members left and no one was interested. So, the cabinet was sadly sold to a very nice man who wanted to restore it for his wife.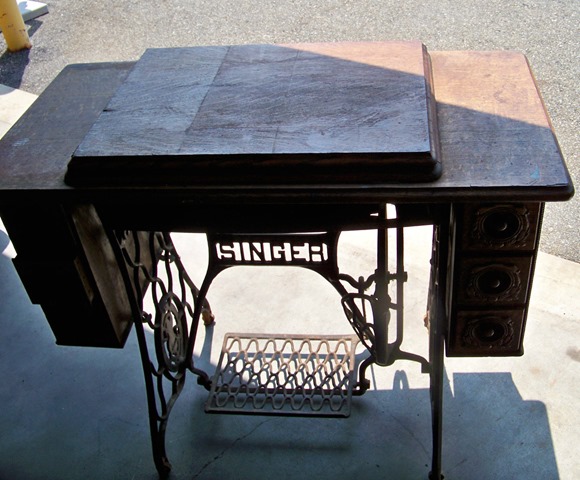 Sometimes it timing. 
After my grandma Mary's death and my Papa Jack was living in an Alzheimer's care facility I set to the task of cleaning out their home. Fifty plus years of a well lived life together. So many of their things left a fingerprint of time in my mind. There was amazing mid century furniture that they had carefully saved for, purchased and treasured for many years. As a wife I already had a house full of furniture so most of it was sold, some was donated and the rest given away. A few years later my daughter had her own place and was in desperate need of furniture. Her tastes run to mid century. Isn't that always the way?
I did however bring home the huge and heavy family bible. The first inscription inside was for the birth of John Bradley in 1819. As I initially looked at the bible an index card fluttered to the ground. I picked it up and read it. It stated how the bible had come into the hands of my grandmother, Mary Bradley Varner, the great granddaughter of John Bradley. The last line on the card was that the bible was to be kept "in the family with someone who cares." I was the only one cleaning out the house.
It came home with me.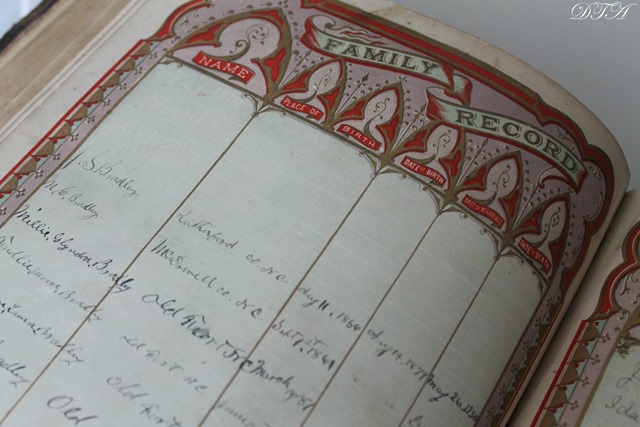 Last winter I drove our truck through a dangerous snowstorm across two states to attend a funeral. The truck was needed to collect heirlooms for family members of mine living further away. One of the items was my great grandmother's rocking chair. Since that trip it has been sitting in my garage with the intent to live in someone else's home. I recently learned that due to a lack of space there is no room for the chair in their home. I understand this all too well.
I brought the chair inside my house. It's currently blocking the one main walkway in the kitchen as I write this post.
I have no room in my house for this chair either. But I cannot bring myself to sell, donate or give it away.
This is rather an ironic struggle.
After the deaths of my parents there was no room for me in any of my family members homes.
Yet somehow I have become the keeper of their things.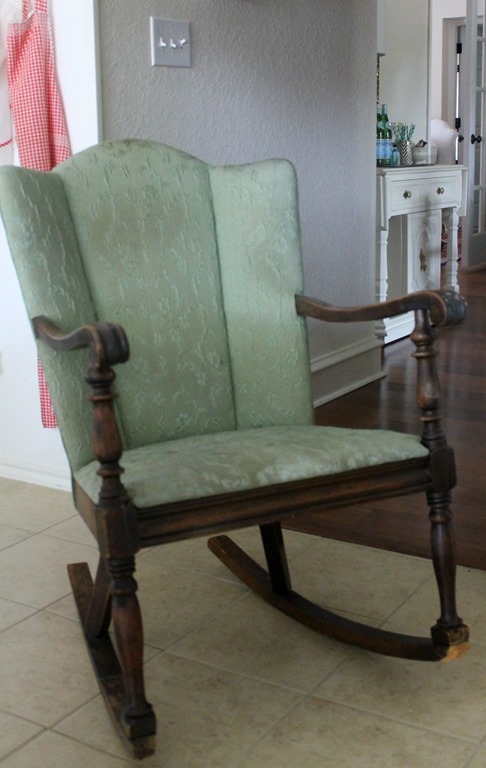 How is this possible?
As an adult I now understand about timing and circumstances. But more importantly I have learned about unwavering love.
Love always protects, trusts, hopes and perseveres.
Laura
"Above all, love each other deeply, because love covers over a multitude of sins." 1 Peter 4:8