There is nothing like the impending arrival of a gaggle of guests to get you motivated to finish projects in your home. Some of you may remember our wine rack bathroom. I wrote a post about it last January. Since that post absolutely NOTHING has been done to the room. The problem is that the sink needs to be replaced. The thirty year old cultured marble sink and surround has yellowed beyond the point of repair. Like anything else I have hit the pause button because just that one task creates a possible domino affect.
When the sink is removed will it damage the mirror above that has been epoxied to the wall?
Will the sink removal damage the cabinet underneath?
So I have done nothing. But now feel I must do something.
Enter in the layered mirror.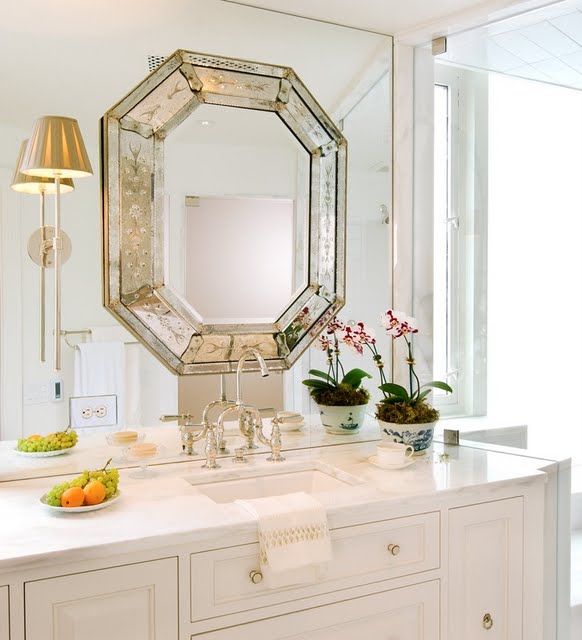 Sounds so simple right?
It would be if perhaps I wanted to use a mirror with a long leather strap I could hang right above the existing mirror.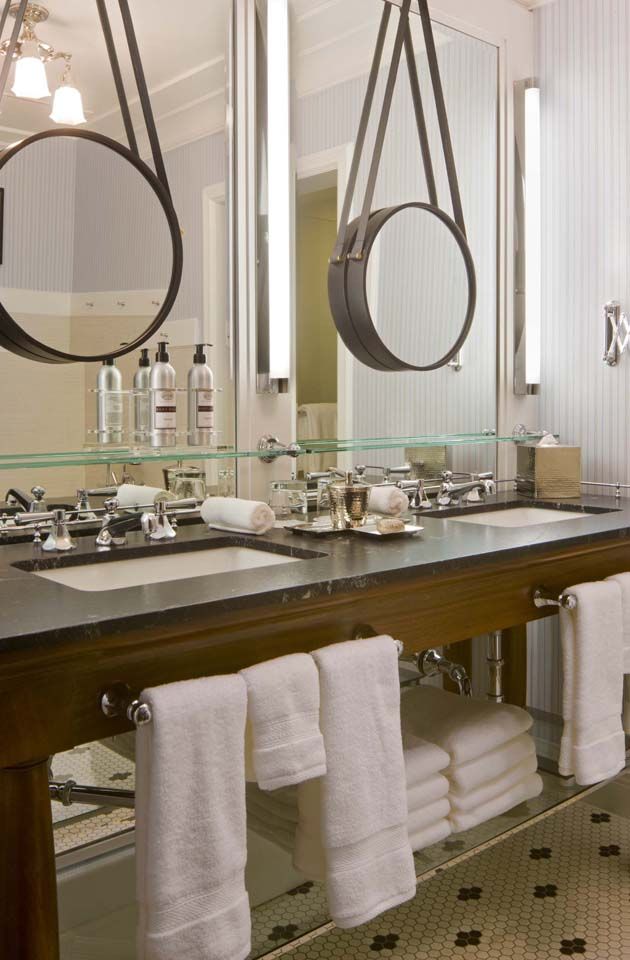 Or if I simply wanted to use a thin wire cable.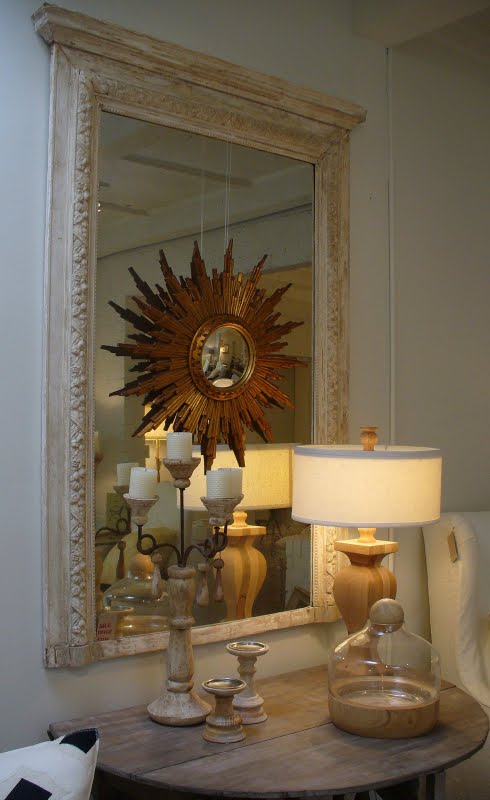 Layering is another great option but not when a sink and water are involved.
Trying to find a way to hang a mirror over a mirror or layer a mirror over a mirror has not resulted in an EASY button. Believe me I've googled every type of description you can think of.
The results have offered :
Suction cups with hooks.
Velcro strips.
3M command strips.
But of course I want to use an antique French mirror.
So, I don't want to use a somewhat reliable method that might send my lovely mirror crashing to the tiled floor at 2 o'clock in the morning.
I found only ONE possible solution. This involves drilling a hole into the existing mirror to hang hardware.
Still not an easy fix.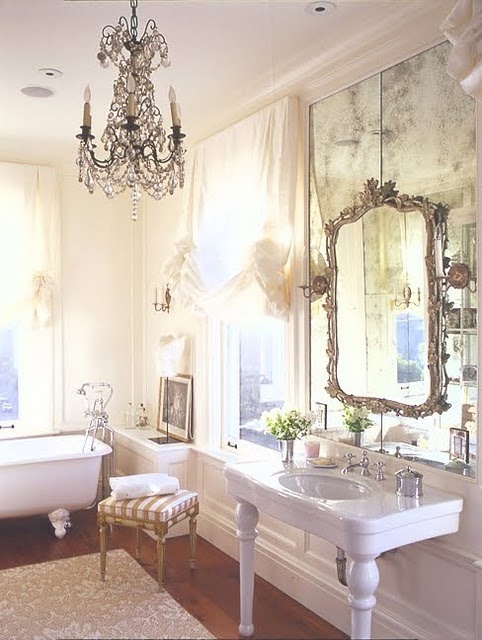 But I CAN see it in my head. Once done I would go ahead and paint the base of the cabinet navy blue. When I do get around to pulling out the sink if it needs touchups so be it.
In the meantime here is the mirror in question carefully propped up on the faucet. The faucet will be replaced when the sink is. The black spray paint job, done by a former occupant, is peeling rather badly.
Now it's your turn to convince Mr. Décor that this is a good idea and to do it this weekend. 🙂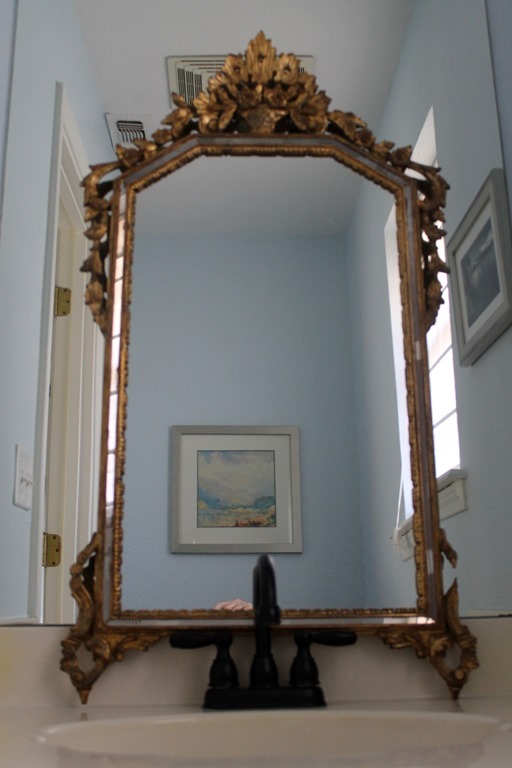 Until next time I bid you happy weekend wishes. 🙂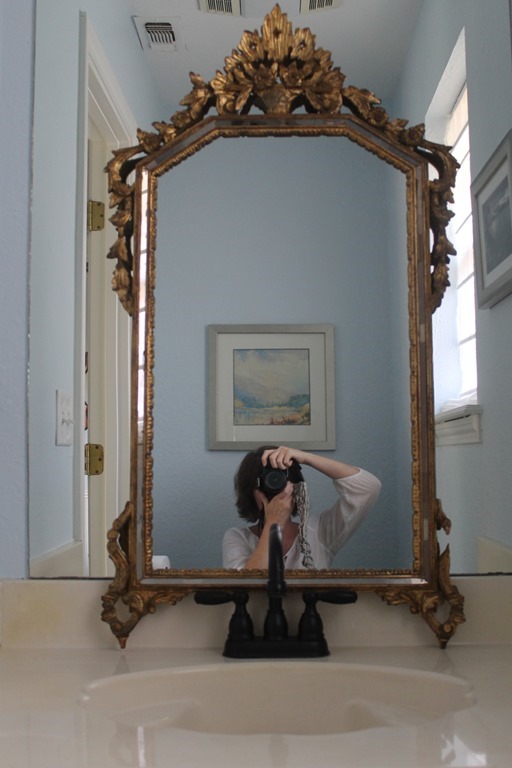 Would you do a layered look?
Laura