Yesterday I turned another year older.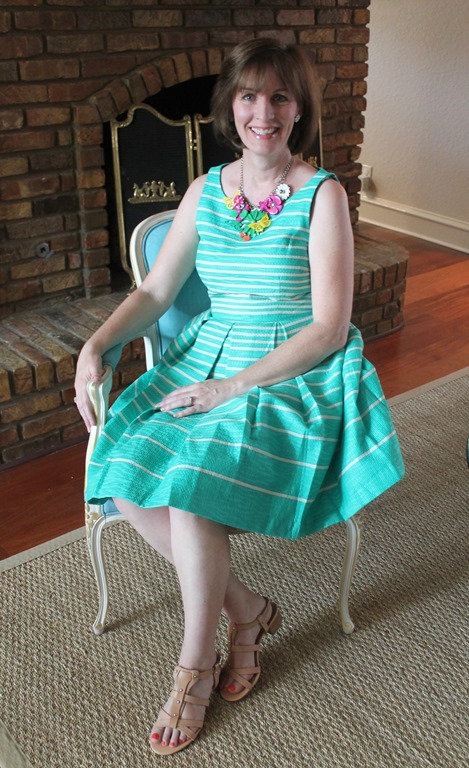 As a whole birthdays can be a traumatic experience for a woman. It's no secret that our society values YOUTH.
But a few years ago I decided to be really HAPPY about birthdays.
I don't just enjoy one day. I revel in a birthday WEEK.
I do this because there are people who would give anything for just one more.
My own dad had just 21 birthdays. My mom saw only 26 years. Together that is just 47 birthdays.
This year I turned 47.
I feel so….incredibly blessed and thankful.
This past Friday I went to Metrocon, an interior design-related regional expo and conference.
I specifically had signed up for a ASID (American Society of Interior Designers) student network hiring event.
It was an opportunity to have my portfolio reviewed, résumé assessed and meet with prospective employers.
There is a certain fear…lack of confidence…hesitation… that can sneak in when you KNOW you are going to be the OLDEST student in the room.
I made sure to get a good nights sleep and tried to swallow a bit of breakfast.
I then treated myself to a softly scented bath.
After toweling off I smoothed on a bit of dōTERRA facial "tightening serum". I smiled as I remembered the story of a women who used Preparation H as her eye cream of choice due to its shrinking properties.
As I began styling my hair, fighting against the cowlicks and thinness, I decided to be thankful that I don't have to color my hair. My gray hairs are very few in number.
There was also a bit of a tussle with the zipper of my dress as it tried to close over the extra 10 pounds I've been carrying around lately. But then I remembered that when I started this blog back in 2008, and had a Marie Antoinette themed birthday, that I had wished I was thinner then. Boy! What I wouldn't give to look like that again.
So, it stands to reason that in another few years I will be wishing for my 47 year old figure so I've just decided to enjoy it now. 🙂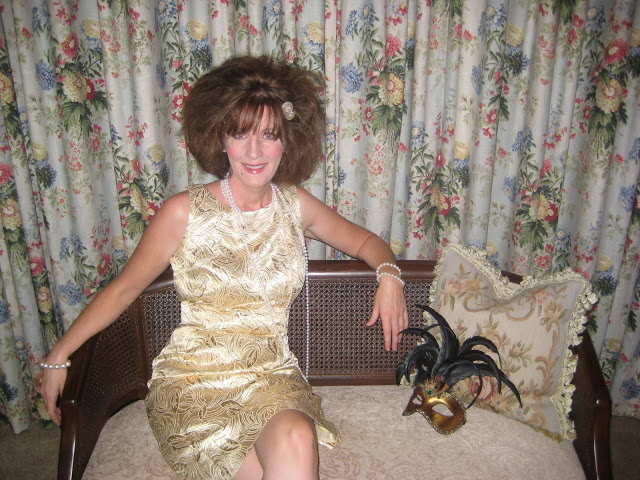 Of course once I got to Metrocon it took forever to find a parking space. I ended up having to walk a quarter of a mile in 100 degree heat to get to the event.
Two words people:
Of course once in the building, even though I had preregistered and had printed out my reservation, they couldn't find me in the system. I kept watching the clock race towards the appointed hour. Maximum stress. I hate to be late. That feeling of entering a room and having an entire crowd of people turn to look at you. Blah!
I considered just throwing in the towel, returning home, putting on a pair of really big pants and eating an entire tub of artichoke dip.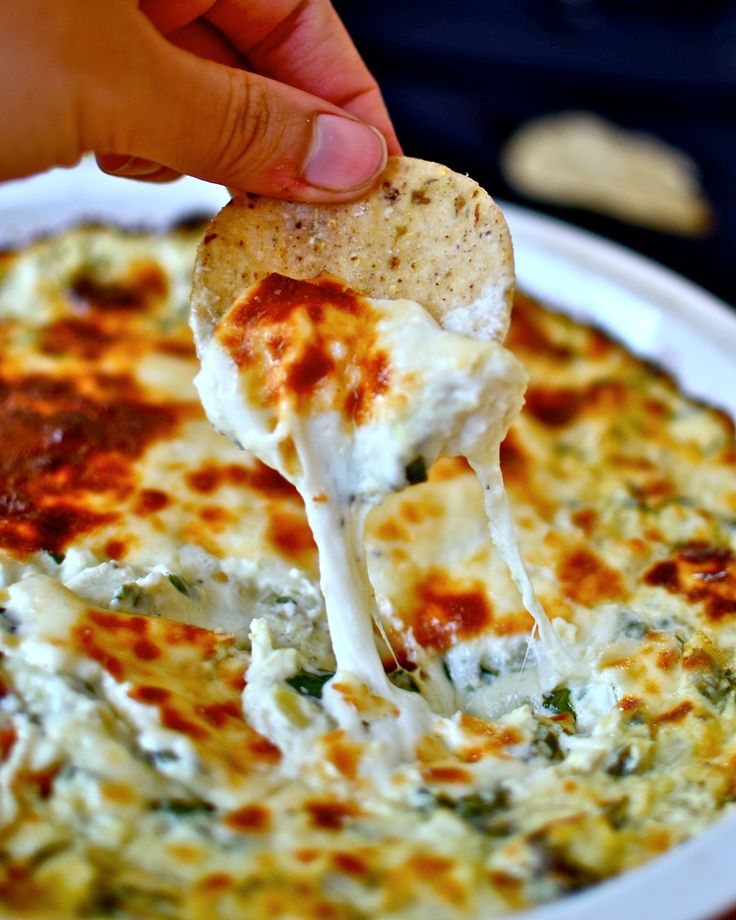 But I stayed because obviously I like to torture myself.
Plus, there were several design booths catching my design eye.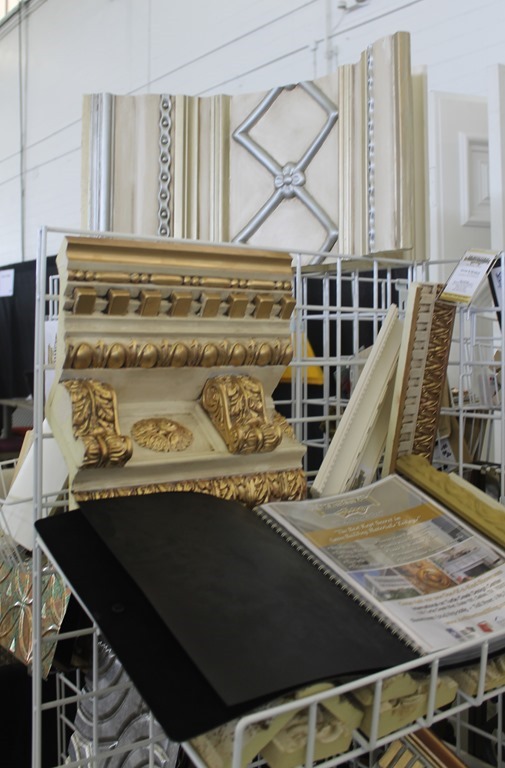 So, I lined up with all of the other students to be interviewed by three prospective employers.
I looked around and confirmed I was indeed the oldest student there.
I also saw that the majority of the others waiting to be interviewed were looking at their electronic portfolios.
While in essence I do have an online portfolio (it's this blog) I had brought an old school portfolio filled with photographs of previous projects, hand renderings and CAD drawings.
My only thoughts were "Well, aren't I showing my AGE?!!" and "Ugh, why can't the floor just open up and swallow me???"
So here's what happened.
I met some very nice people.
It turns out old school portfolios are still VERY desired. Interiors designers are visual  and tactile people. (They like to see and touch.) Score one for moi!
But all three said I needed to improve my résumé.
It appears I don't toot my own horn enough. It seems that is now a necessity. I was told I was toooooo modest and reserved about my accomplishments, which they learned about because they met me face to face, but what if I was only sending it in alone and it joined a fat stack of other résumés?
I also learned that they would actually be thrilled to hire a person my age.
They said they considered my age a bonus. That I possessed maturity and lacked the self entitlement that the younger generation seemed to now have in spades. They knew that in a year or two I would not turn into brideszilla or need 800 months of maternity leave.
I was entirely, pleasantly surprised.
I found truly lovely people willing to help me.
Of course, I am sure it didn't hurt that I also took an active interest in them.
For instance, Charlotte's lovely necklace had been made from two antique French tiebacks. Clever!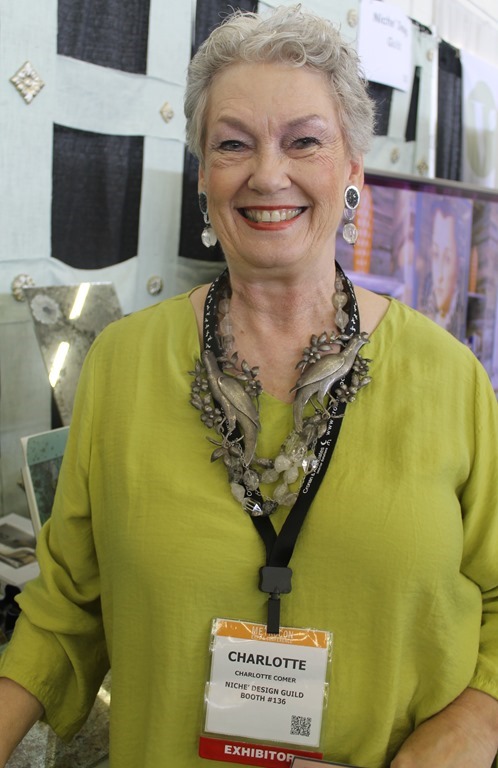 I also learned that the president of the local chapter of ASID lives in my same town. We will begin working on a project together in October.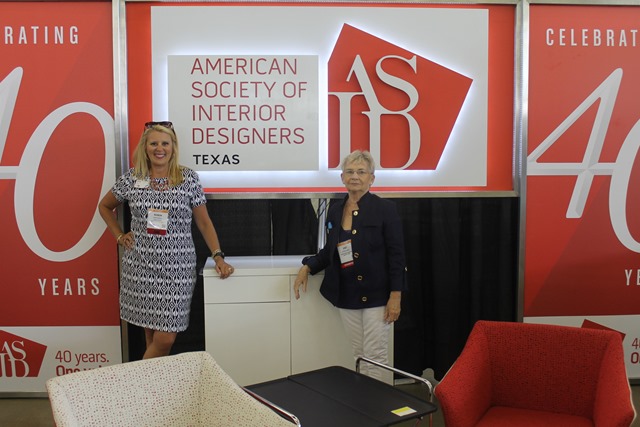 So, I'm older and wiser.
Which turns out is exactly what the world (and dachshunds) want.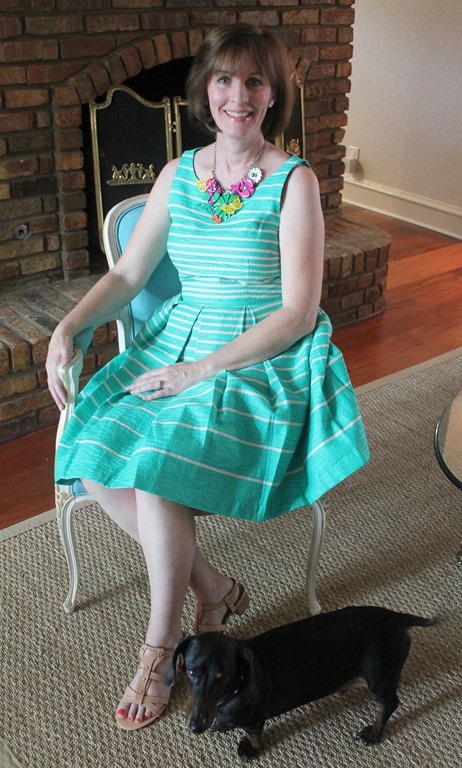 "In the end, it's not the years in your life that count. It's the life in your years." ~ Abraham Lincoln
Laura