Sunday evening we had our annual "Back to School" feast. For some reason, I am usually the only one excited about this yearly event. 🙂 I created a fun back to school tablescape to help set the tone.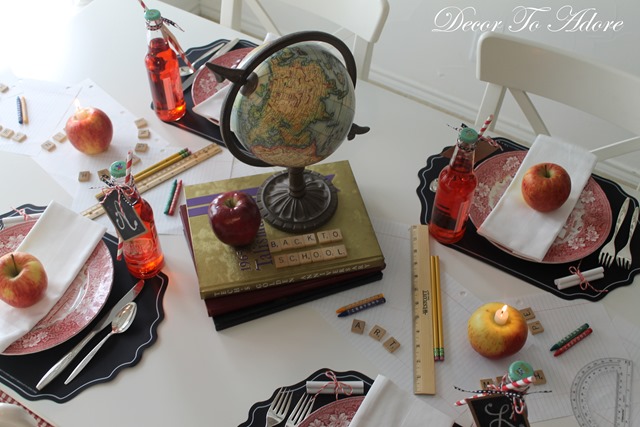 I get such joy from creating tablescapes that the kids will love. Scrabble tiles are always fun.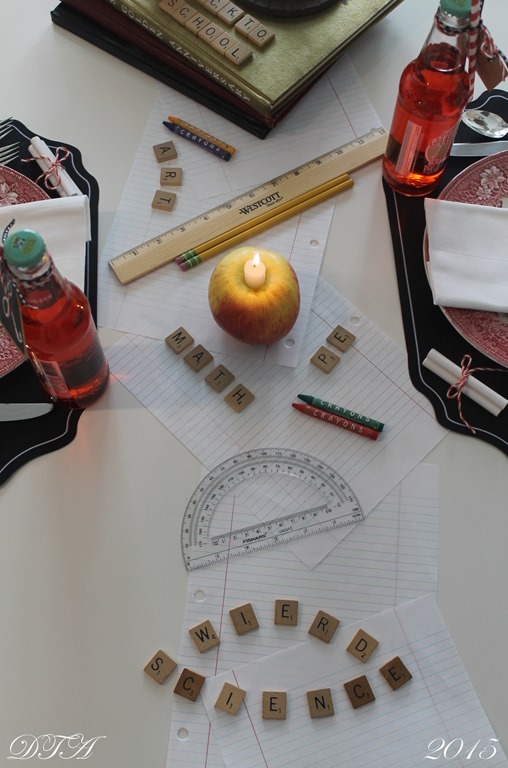 I started by creating a table runner of college ruled paper. I used double stick tape to hold it in place. Protractors, rulers, and pencils also help to carry out the theme.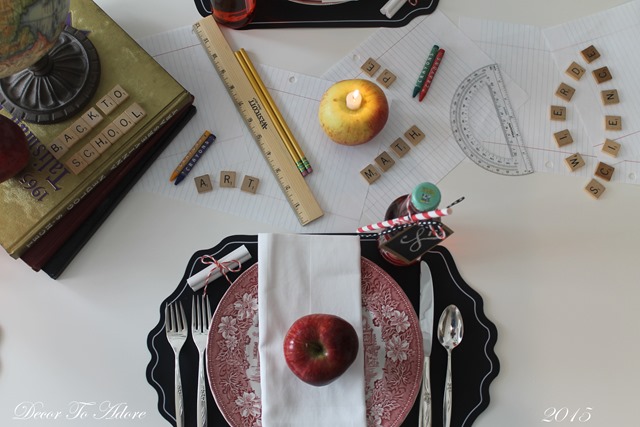 The chalkboard placemats were an after Christmas find at Target, but I have also seen them at craft supply and dollar stores.
The yearbooks belonged to my mother, Karen. The old globe usually hangs out in Sweet Guy's room.
His favorite cherry limeade soda is made by a Texas bottling company. I find it at local grocery stores but Cost Plus also carries it.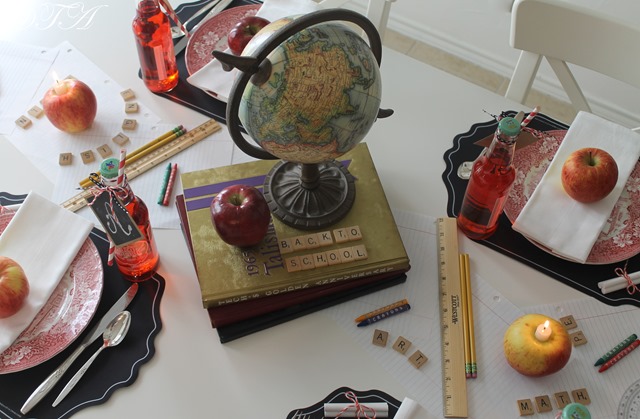 A red striped straw and bakers twine just seem to make everything cuter.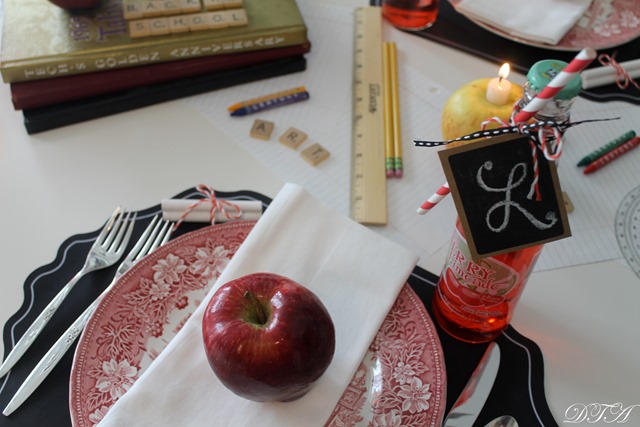 Next to the table, in the bay window, I placed our antique wagon.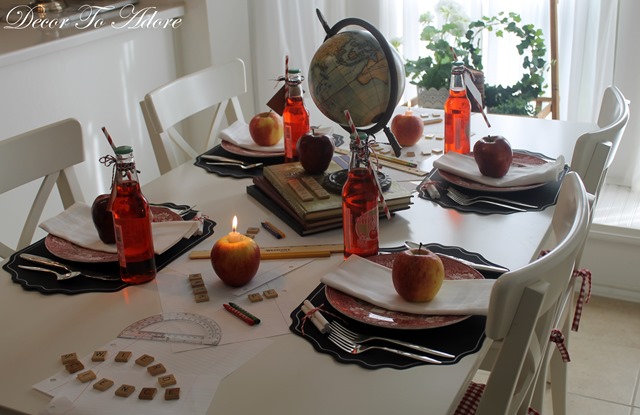 I tucked in an old encyclopedia I recently found at the thrift store.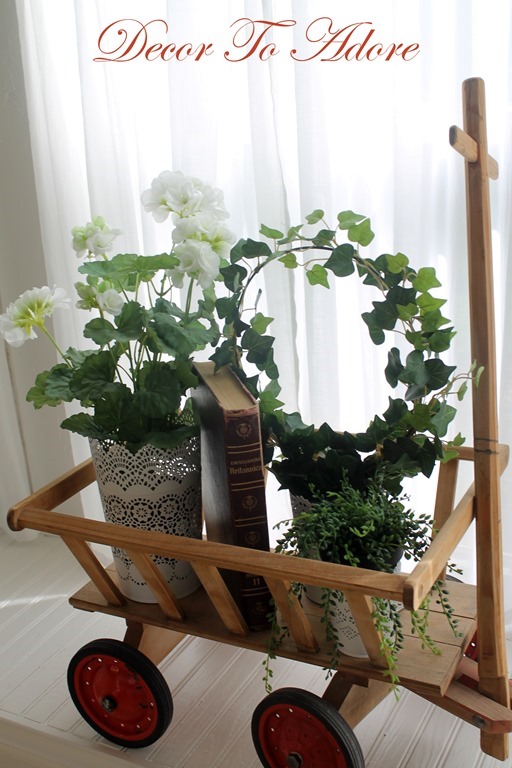 Can you guess why I had to bring it home? It literally had our name on it. Smile!
The next morning as Sweet Guy sat down to breakfast he said, "Mom, you are completely crazy, but in a good way." What can I say? I grew up in an era of "Weird Science."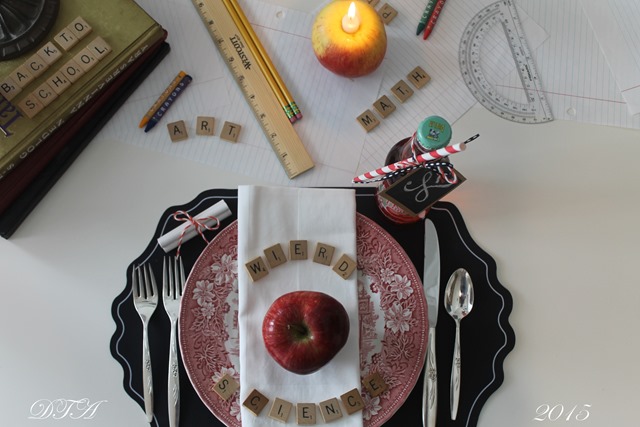 The new 8th grader was already in the car when I remembered at the last moment that we hadn't taken a back to school photo. Thank goodness for smart phones and accommodating sons.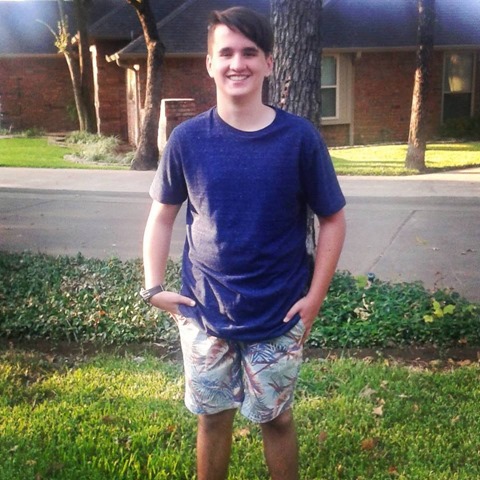 Wishing all students a great school year!
May we all continue to learn something new every day. 
Laura
More Back To School Tablescape Inspiration
2017 Back To School Tablescape