Is it rubbish to talk about trash?
I mean, we all have it right?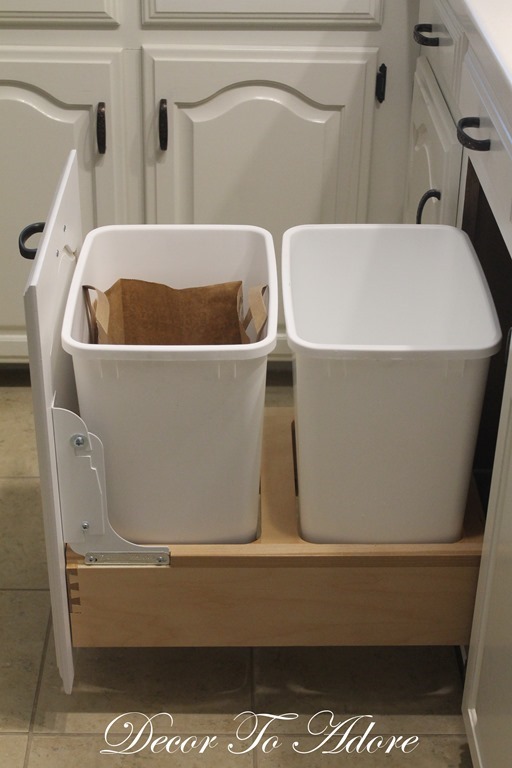 Storybook Cottage had come with a trash compactor. We think it might even have been original to our 30 year old house. The compactor had seen much better days. We tried it out for a good eight months before deciding it really wasn't working for us. As you may know I am a big fan of recycling. The town that we live in has a great program and our recycling bins are picked up once a week. A trash compactor really is best for items such as milk cartons and cereal boxes . Since I recycle these items I didn't really need them compacted.
What I really needed was a place for my wet and dirty trash. Things like vegetable peelings. Those items are not recommended to go in a trash compactor. So, this beast was taking up valuable real estate in my small kitchen.
Mr. Décor ripped it out. It weighed a ton. I didn't want it going into a landfill since it still worked so we put it on Craigslist for free. It was gone in a blink of an eye.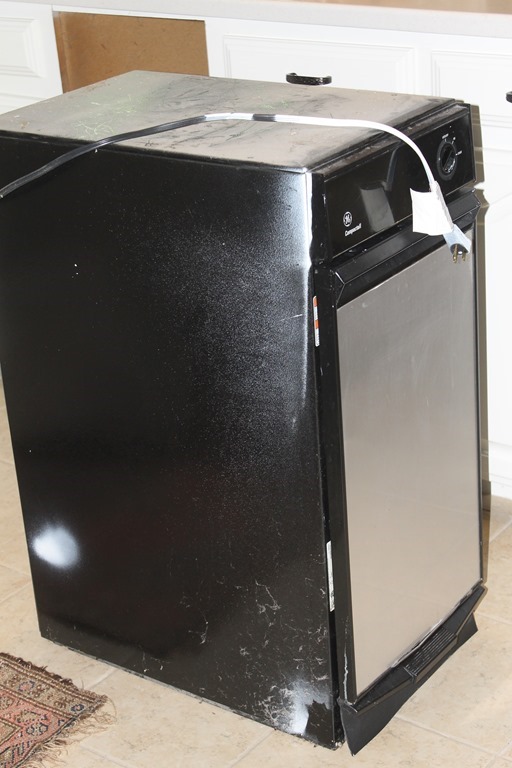 Then came the job of cleaning up what was left behind.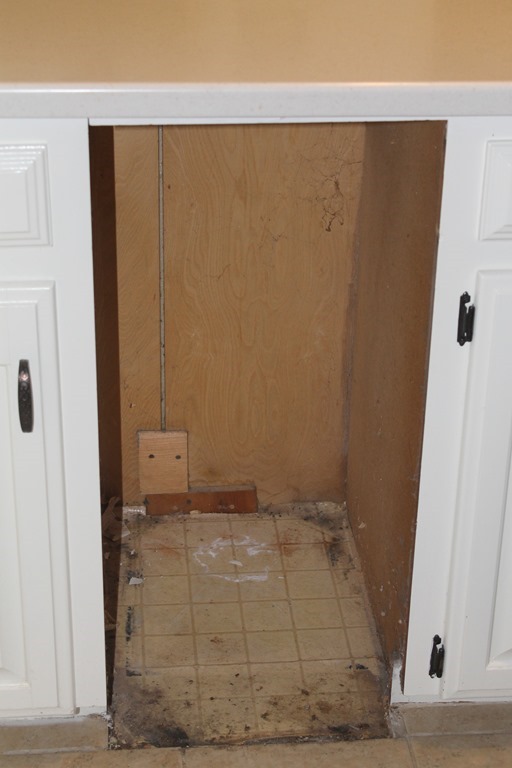 I'm not gonna lie, there was a high gag factor involved. It took two buckets of hot water to get the area clean.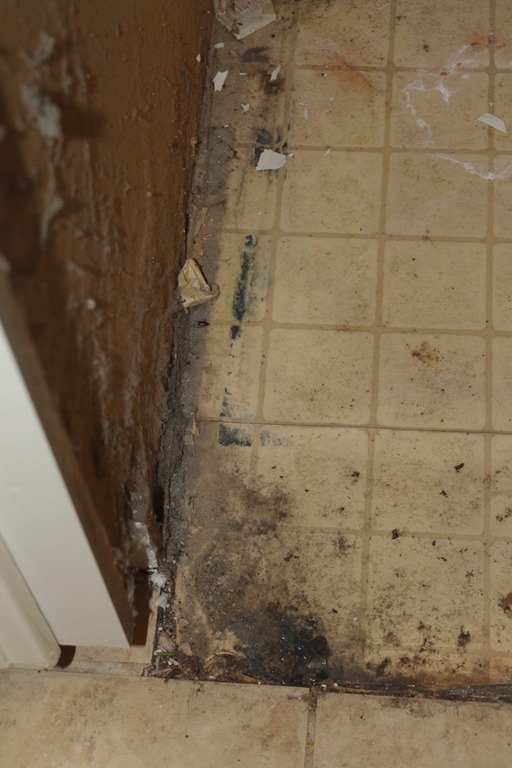 I then ripped up the nasty linoleum and scraped up the glue.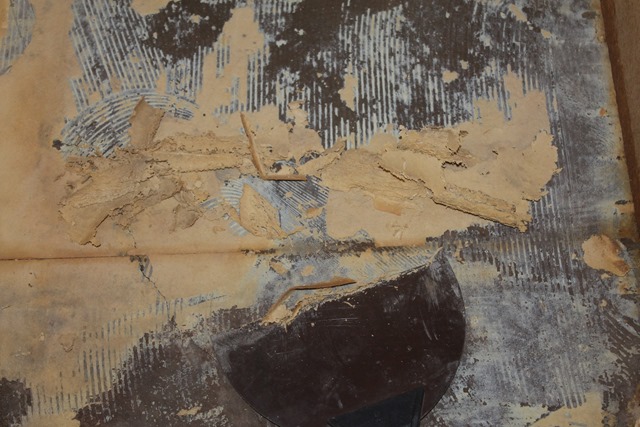 I found a local woodworker to create the vision I had for the space. David Logan of New Creation Woodworking made my dream a reality. He truly did a fabulous job matching the existing cabinetry and creating a new drawer.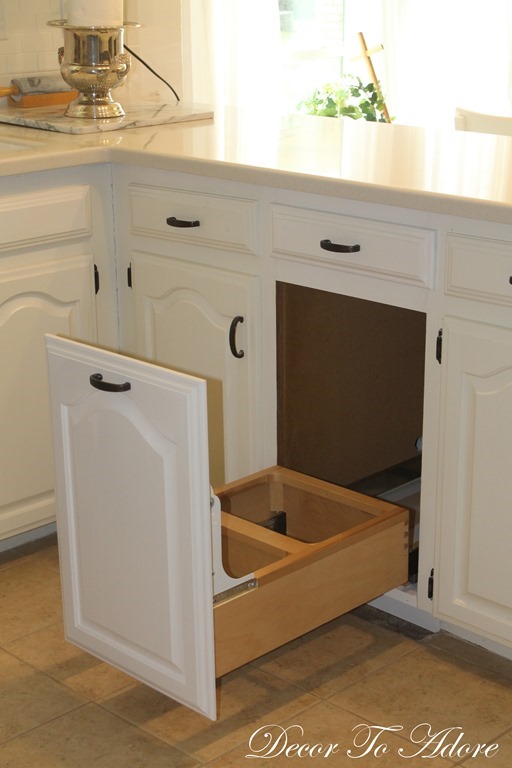 There was enough room to create a base which could hold two waste bins. One for recycling and one for refuse.
Here is a close up of how the door was attached to the base.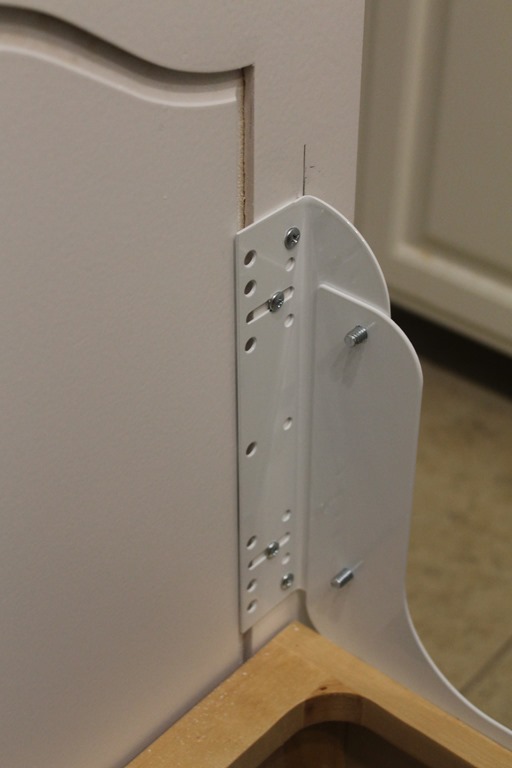 A sign of a good craftsman. The wood base has dovetailing.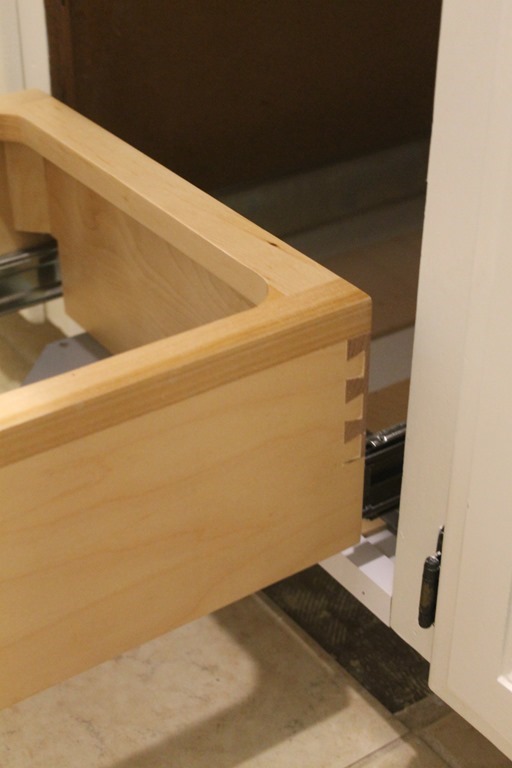 The base sits on a metal rail that allows the bins to slide forward or backwards when you open and close the door.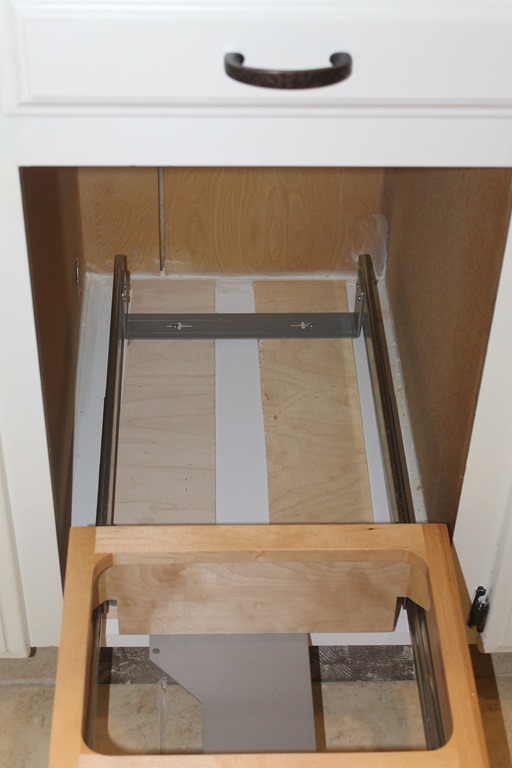 Our town requires that recycling be clean so I make sure to rinse out the jars and cans very well before putting them in the back bin. Trash goes in the front bin. I line it with a paper bag. You can get paper bags at most grocery stores. You just have to ask for one instead of a plastic bag.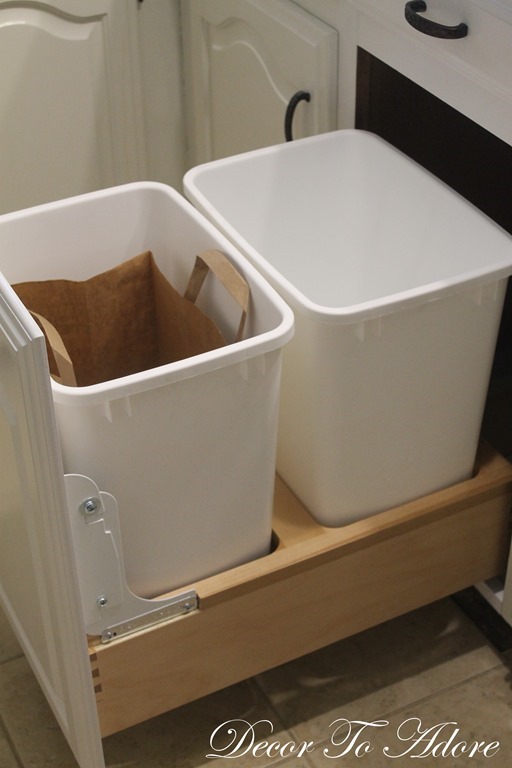 There is a small area in front of the cabinetry that needs to be retiled where the foot of the compactor sat. Mr. Décor will have it redone toute suite.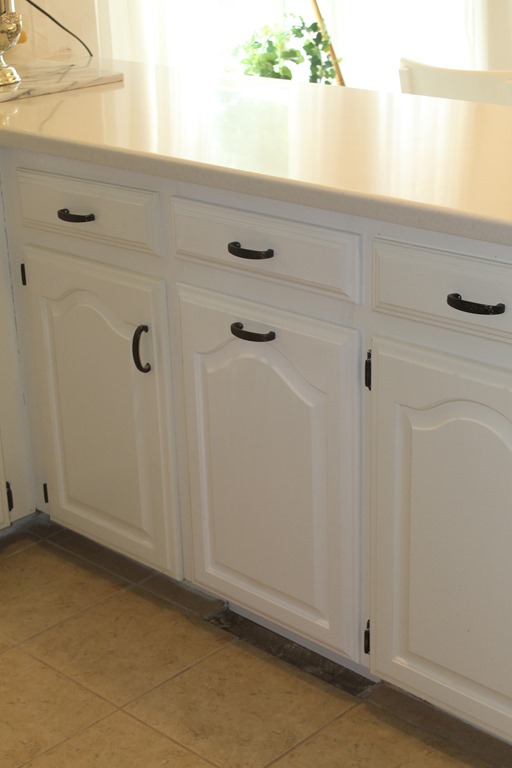 Happy Wednesday!
Laura