Light and bright, lots of white with touches of color. This is what I envision for our master bedroom here at Storybook Cottage.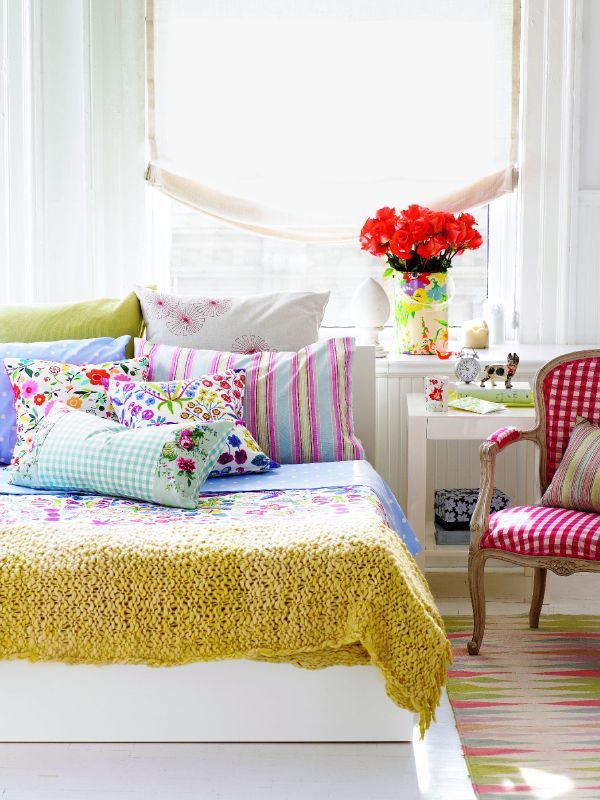 Our master bedroom looked like this upon moving in. Meaning no disrespect to the former owners, but the dark walls and even darker tray ceiling was an avocado nightmare to paint. Each wall and the ceiling took two coats of primer and two coats of paint to cover and I still find myself doing touchups from bleed through.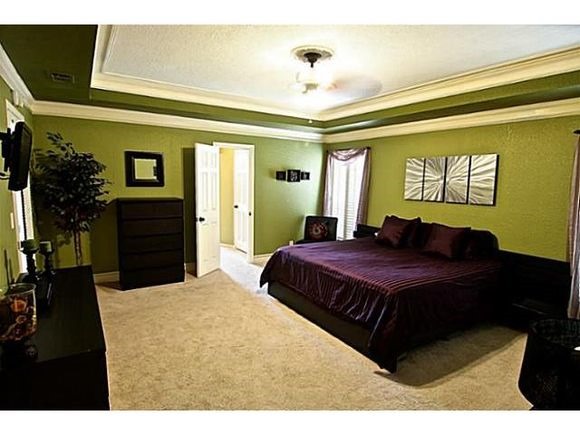 After taking down the sheers I found some lovely plantation shutters.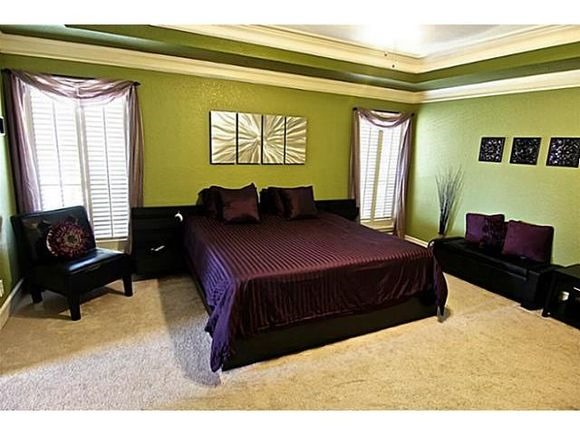 You may recall what our master bedroom looked like in our previous home. Lovely custom bedding and curtains that we have had for the past 10 years.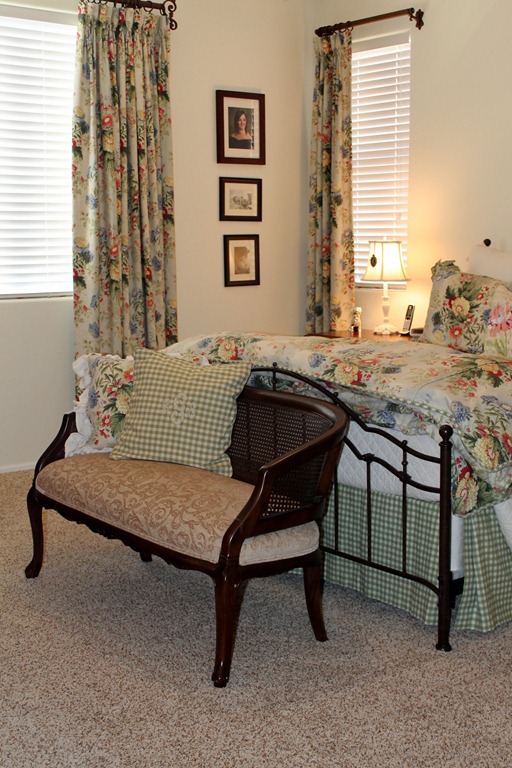 I had everything dry cleaned before it was packed for the move. When it was all unpacked I found that our bed skirt had shrunk to the size of a full size bed frame. (We have a queen.) The curtains were also about a foot too short for the new windows.  I found that I just couldn't bring myself to buy numerous yards of fabric and spend several days lengthening the curtains and sewing a new bed skirt when frankly, I was a bit tired of them. (Remember, we've had them for 10 Years.)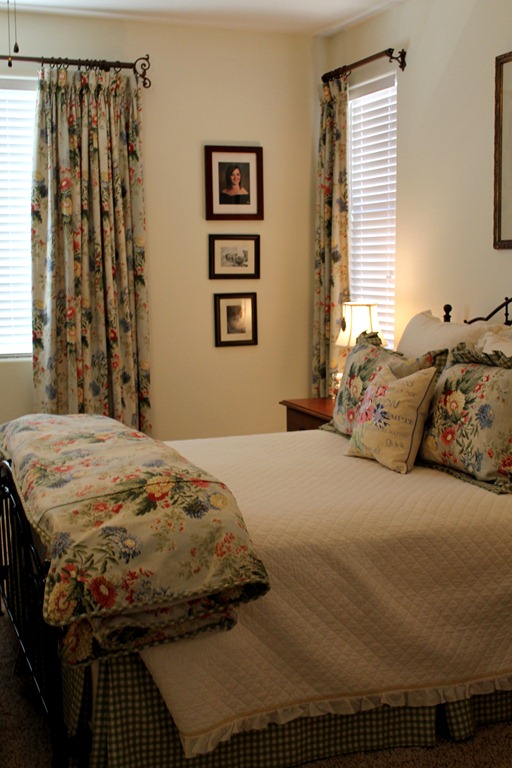 I really don't know what direction I want to go in my room. So, I need a temporary fix that will probably last two years. (I know some of you are smiling at that and can relate. 🙂
So, I turned to Pinterest for inspiration.
White walls. Check. The room looks so much better!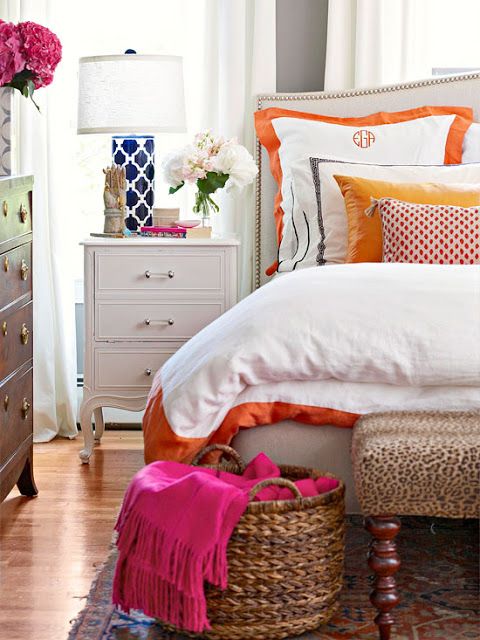 Lots of happy color grounded with a white bedcover. Check! The clearance aisles at HomeGoods and Target were my friends. Since this is a temporary fix I didn't want to invest too much money.
Now I just need to put it all together, take a few photos and you'll see the temporary solutions on Wednesday!
Laura