Did you have a lovely weekend? We were mainly at home trying to stay cool while dealing with a broken A/C unit.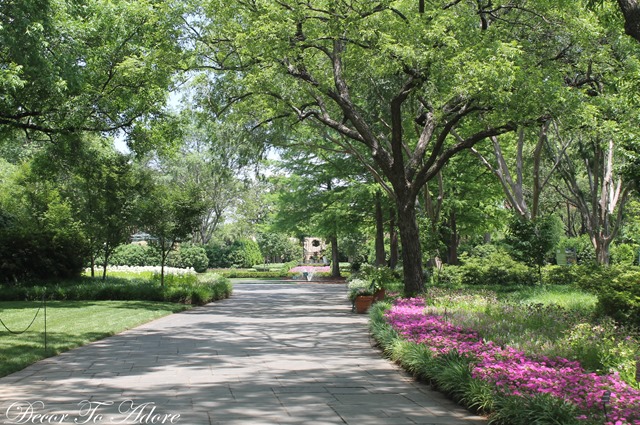 Ice cream bars helped out tremendously and the dogs love to lick the sticks clean.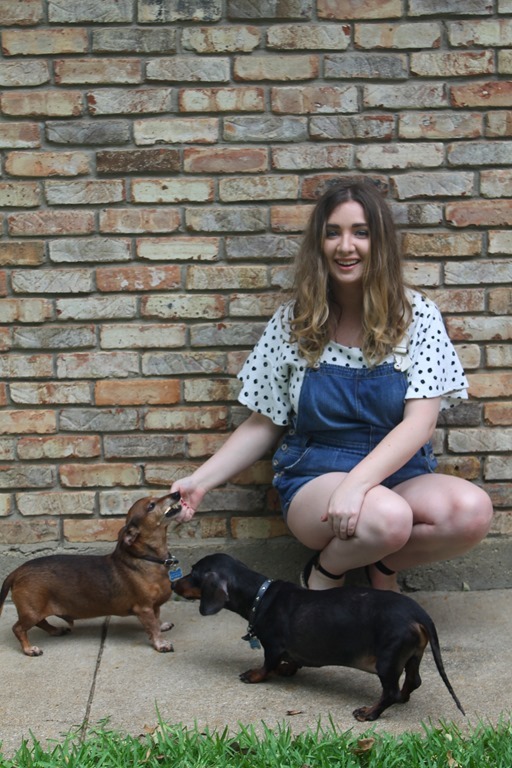 Sweet Guy made a lovely dinner on Saturday. Chicken and vegetable kebobs/kabobs and macaroni salad. We were both laughing because he said "Mom don't take my picture of me in an undershirt!"
I think it's important for both boys and girls to learn how to cook. The Fashionista also knows how to change a tire and can carry a mean hammer.
As our kebobs are extra long our secret to evenly marinating the ingredients is to move from pan to pan every 30 minutes or so.
I also worked in the garden. After such tremendous flooding it is frankly just a big mess. I probably should share the "BEFORE" pictures. Our goal is to have a decent yard by the end of September when we are to host a large family reunion. For inspiration we made a recent trip to the Dallas Arboretum and Botanical Garden. It's truly one of my very favorite places and the Fashionista and I try to visit every season.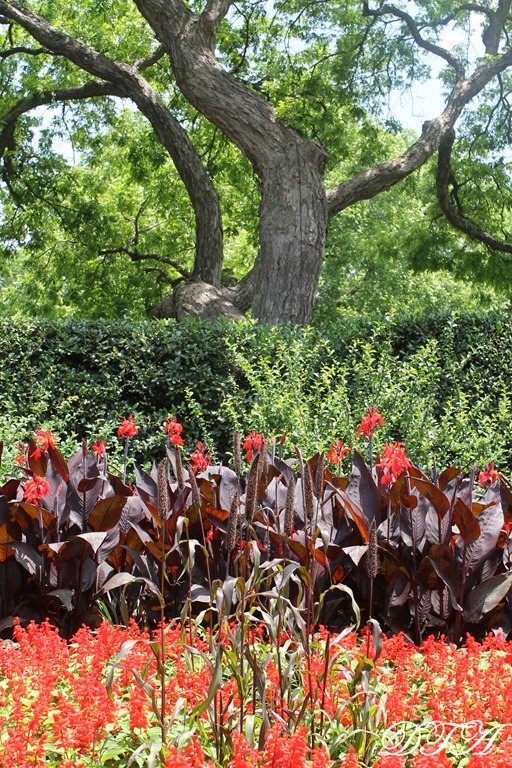 I tried to take some visual notes as to what might work in our own yard.
Lovely urns and other containers seem to be quite popular here in Texas.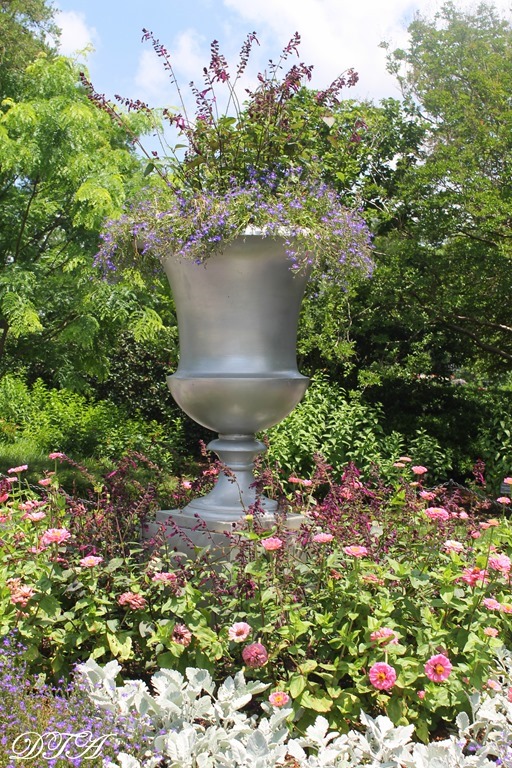 Walkways lined with both floral and fauna are pleasing to the eye. I also like the white and green color palette. It feels cool in summer.
Water features are also a nice touch. We found a small bubbling fountain in our attic. We just have to hook it up to see if it works.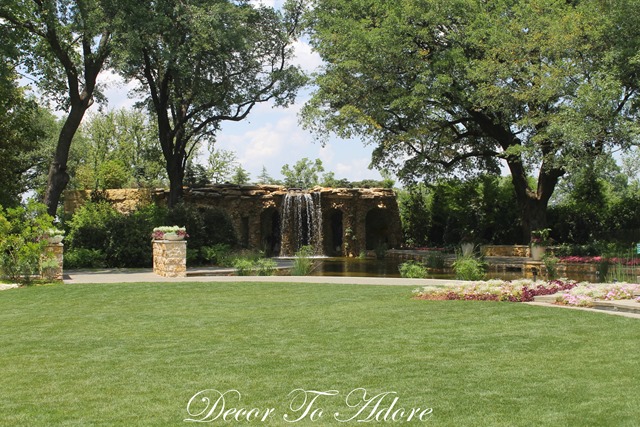 Up close the stone water feature shown above had small pockets filled with succulents, coleus and other small plants.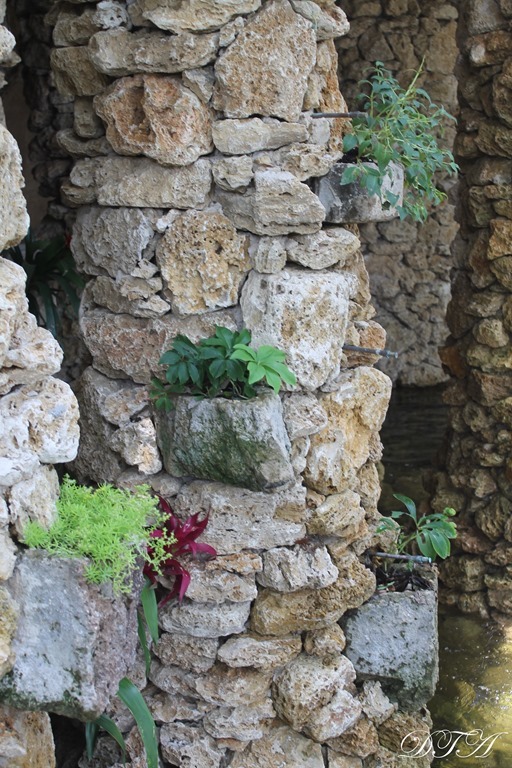 Ferns seem to work well in shady areas. I have plenty of that due to our 16 mature oak trees.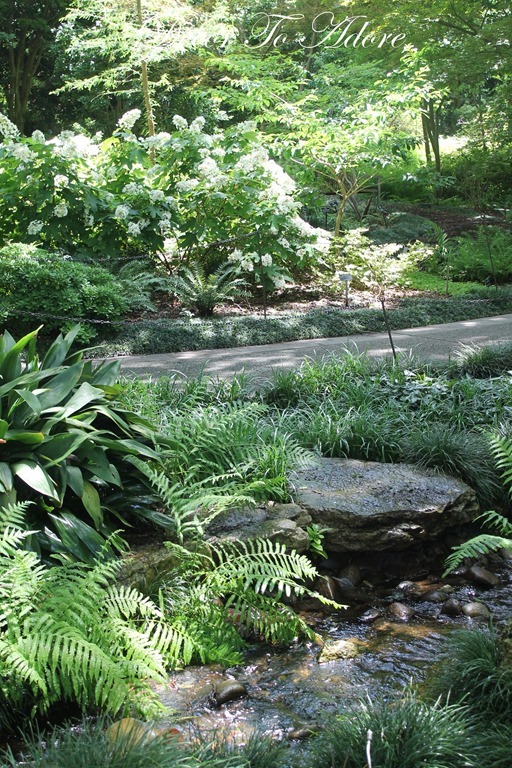 We actually had red begonias just sprout up in our yard on their own. It's always a surprise when you first move into an established home isn't it?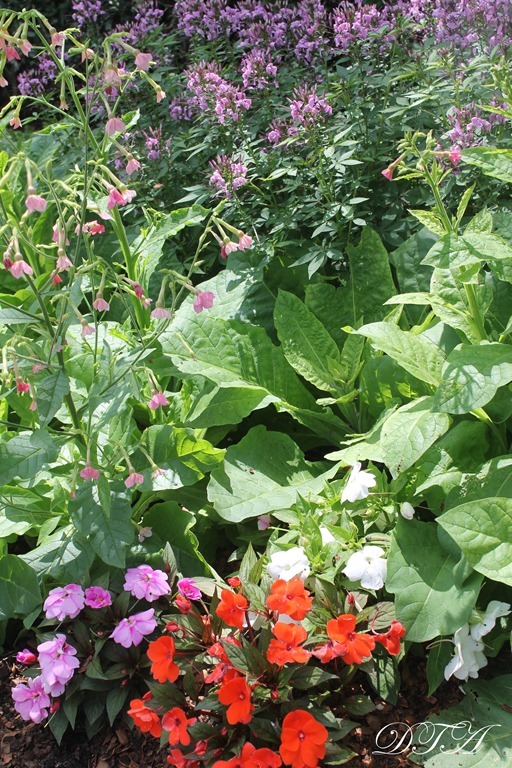 Lastly, does anyone know what this plant is? Is it "Baby Tears?" We have a flagstone path that needs….something, but I don't want it to be too invasive. #kudzu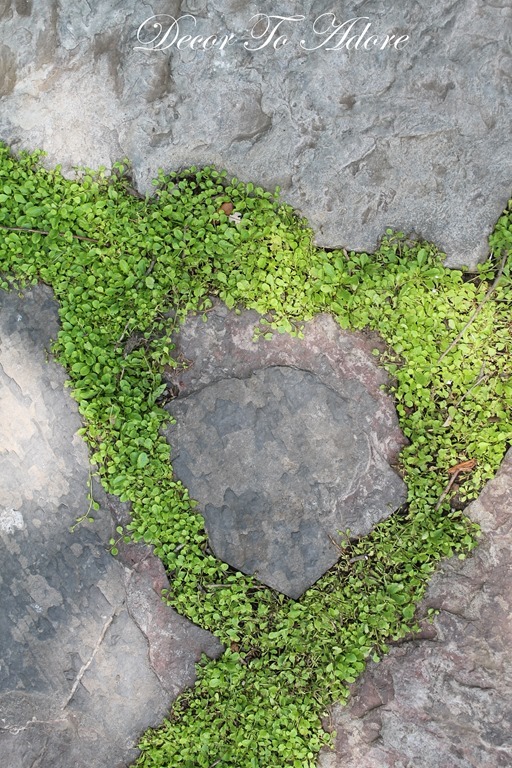 What are you planting this summer?
Laura