Thank you so very much for all your kind comments about Eleanor's Aprons. If you haven't entered the giveaway you should!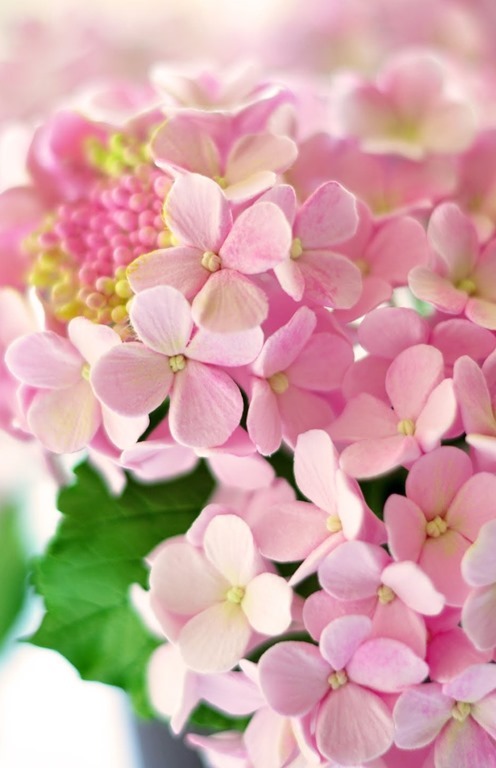 This past week in between listening to school lectures, writing papers and studying for tests I have been cleaning out numerous closets. It's been a mindlessly delightful task which my overworked brain needed. I'm not sure it's exciting blog fodder, but I did receive quite a bit of satisfaction when I took a large box to Goodwill and a nice stack of lovely clothes, that I never wear, to the resale shop.
Another area I worked on is the frothy supplies for the "new" aprons I am creating. This is how I have been "organizing" my antique lace and ribbon.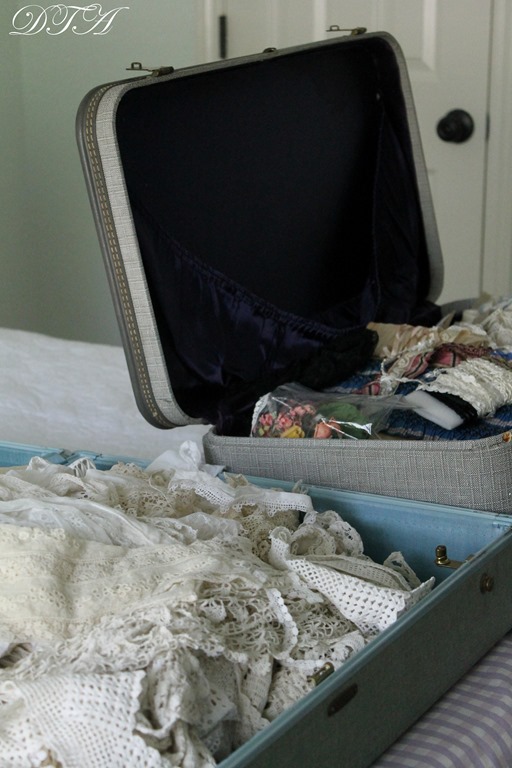 Good stuff, but not a quick or easy way to find what I am looking for.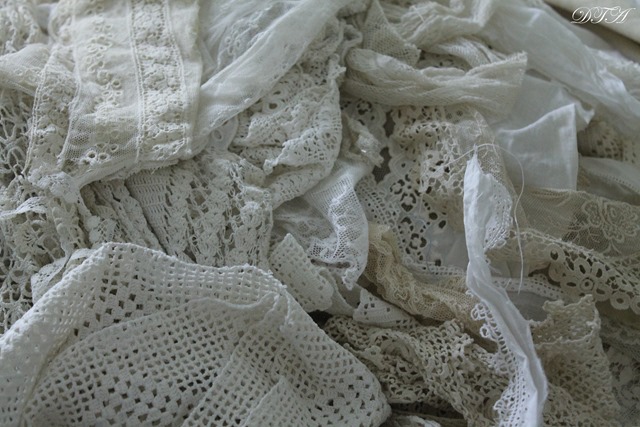 This weekend will be filled with more projects. Last night Mr. Décor ripped the nasty 30 year old trash compactor out of the kitchen.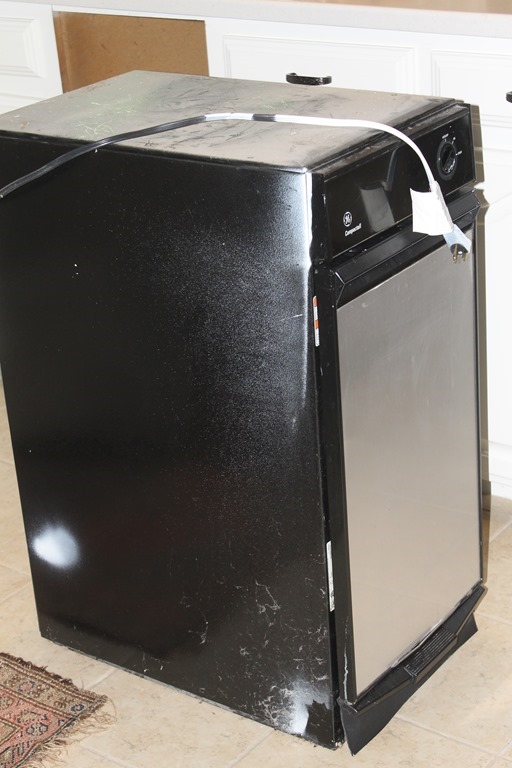 I had the fun job of pulling up the old linoleum and cleaning the cupboard walls and floor. Yuck!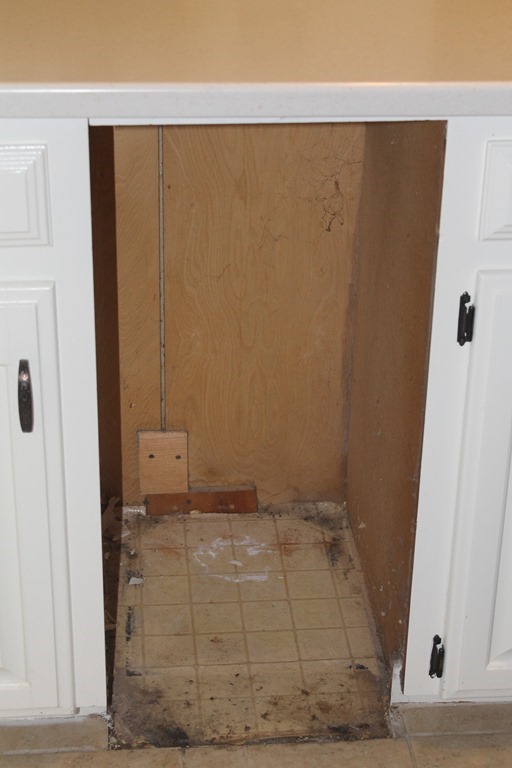 A custom cabinet for the waste bin will be taking it's place.
I'll also be working in the garden. I am planting pink hydrangeas and white daylilies. A much nicer task.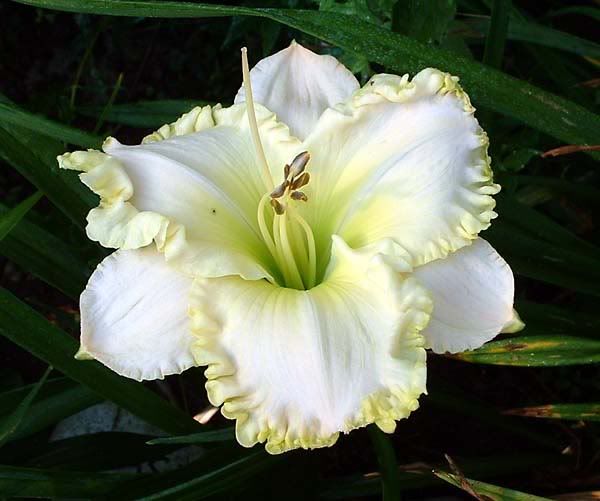 Of course we always have a bit of fun too. Earlier this week the kids and I rode an air mattress down our stairs. I am NOT kidding!
You can view the videos HERE and HERE. Yes, I took a turn.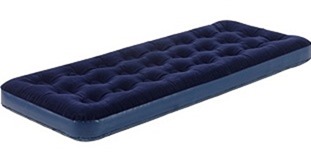 Have a glorious weekend. I'll see you Monday.
Laura