I tried to make the most of the small space our pantry/utility room offered by 
adding storage wherever I could. The wall where our pantry closet is located is a mere 2 feet wide. It seemed perfect for a ironing board/iron storage solution.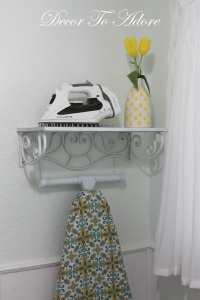 I also have a second cover for when the first one is in the wash.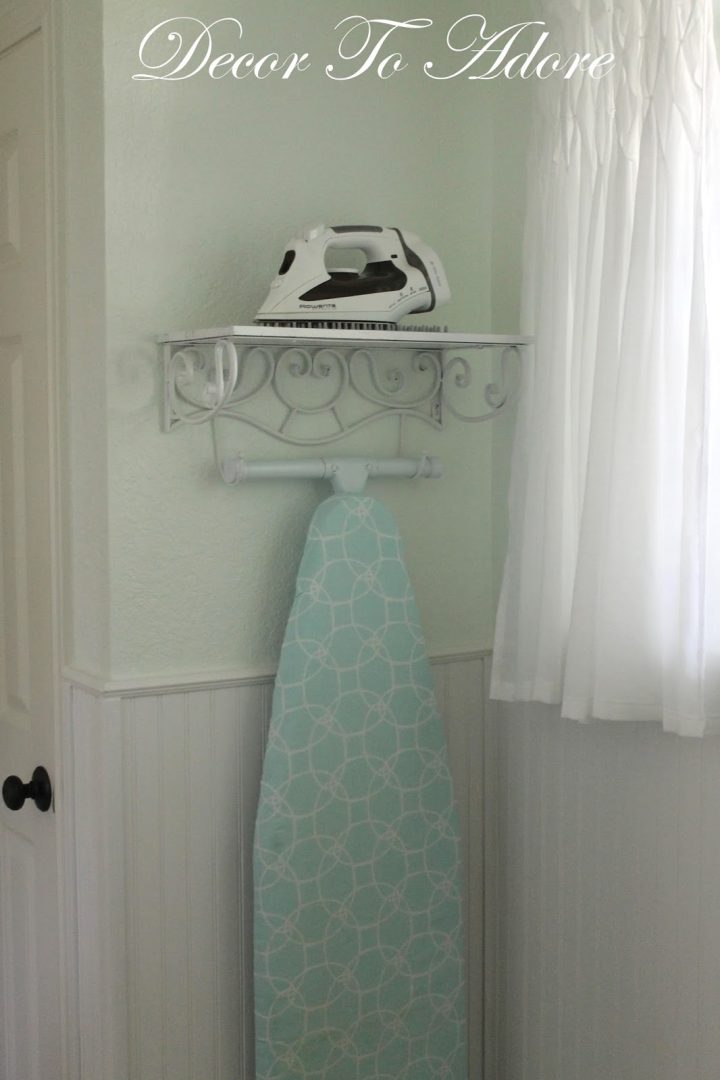 None of the ready made options appealed to me. A quick spin on Pinterest showed attractive ways to hang an ironing board but what about the iron?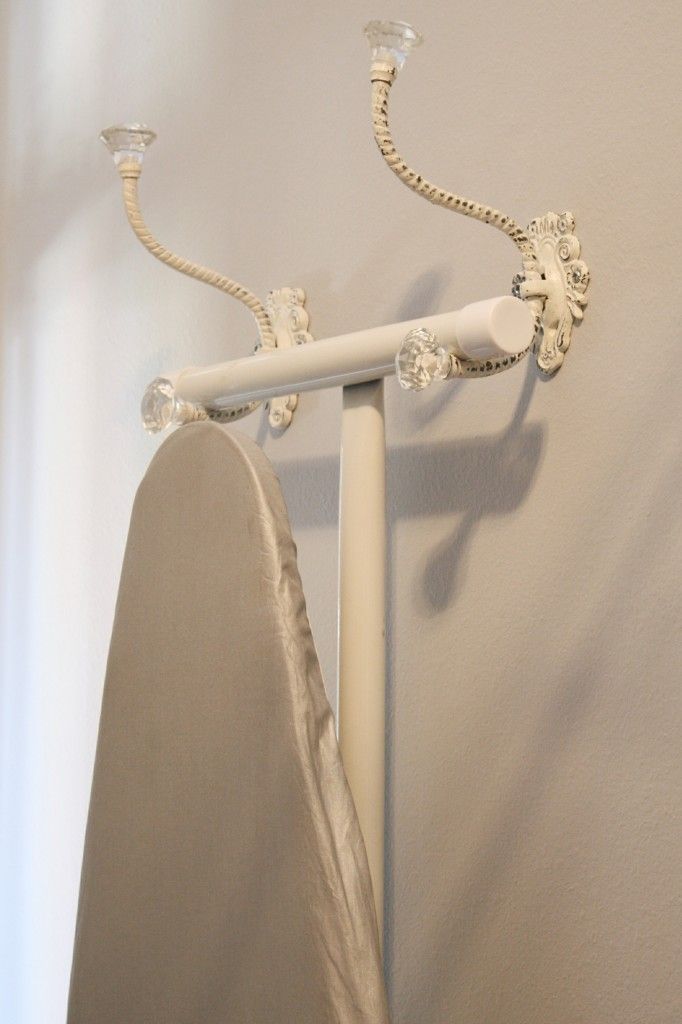 So I headed to Hobby Lobby for a bit of inspiration. I spied this shelf that I thought could do double duty. With a coupon I took it home for under $10.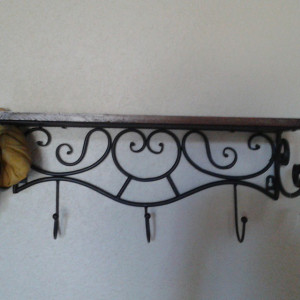 Mr. Decor removed the center hook with a simple hack saw. I then applied 3 coats of white spray paint. We attached it to the wall with wall anchors and screws. The silicone iron rest pad protects the painted surface if the iron is still warm when it is put away. I found this one at T J Maxx for $3.99. The green ironing board cover shown above came from HomeGoods. The aqua and yellow medallion version was purchased at At Home.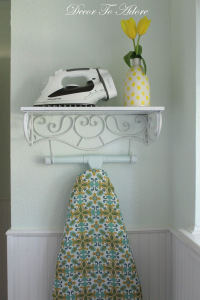 Tomorrow I will share our drying rack solution.