Recent trends for a majority of design blogs is a look of perfection. Posts feature rooms in which not a chair, rug or even a small cup out of place. Even though, this is not real life. Perhaps that is why I find myself gravitating more and more to lovely homes that appear….lived in.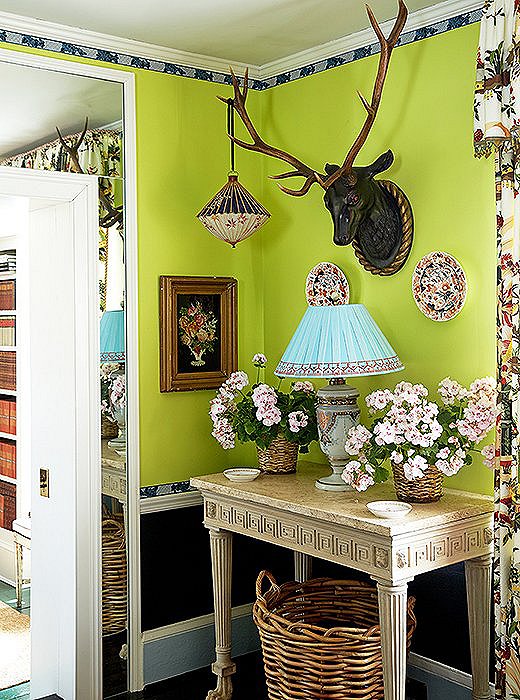 I am sure many of you are familiar with the website One Kings Lane. Did you also know that they have a Style Blog? A post on designer Jeffrey Bilhuber's home recently captured my fancy.
Sections of his home, located on Long Island in Locust Valley, dates back to 1668. Which would make it 346 years old. Yet it still feels fresh and happy.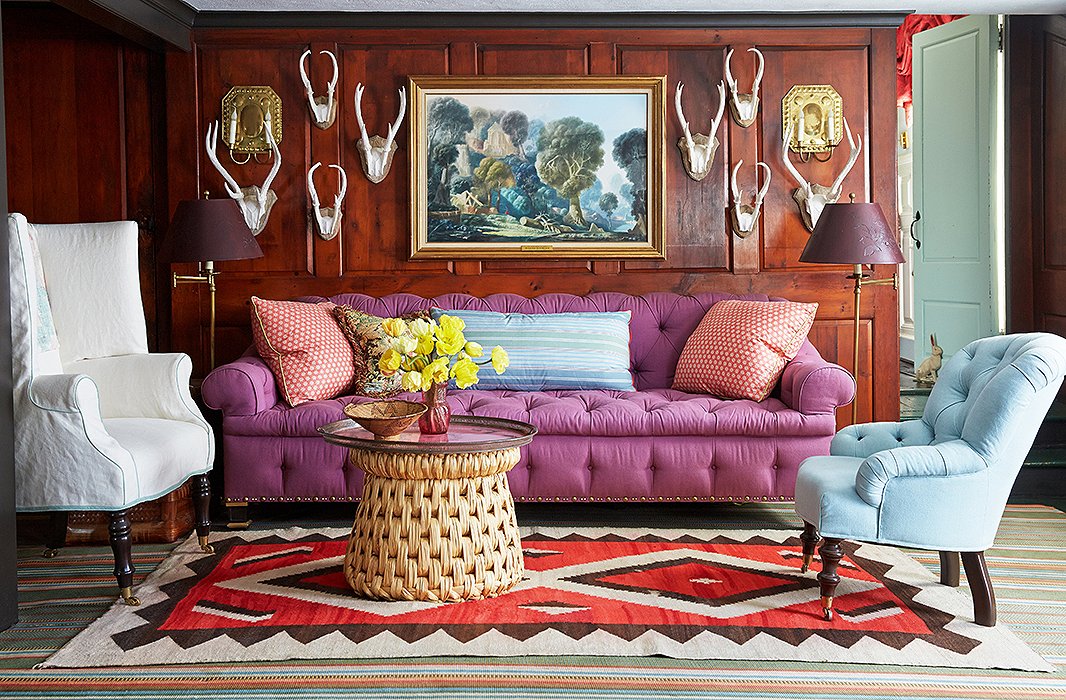 He happily pairs family heirlooms with antiques, playful patterns and pretty florals.
Because the home was built in stages you will find various design elements to include Colonial Revival and Dutch Colonialism.
The cozy kitchen features cabinets painted Pratt and Lambert "Pacific" and the floors are "Courtyard Green" by Benjamin Moore.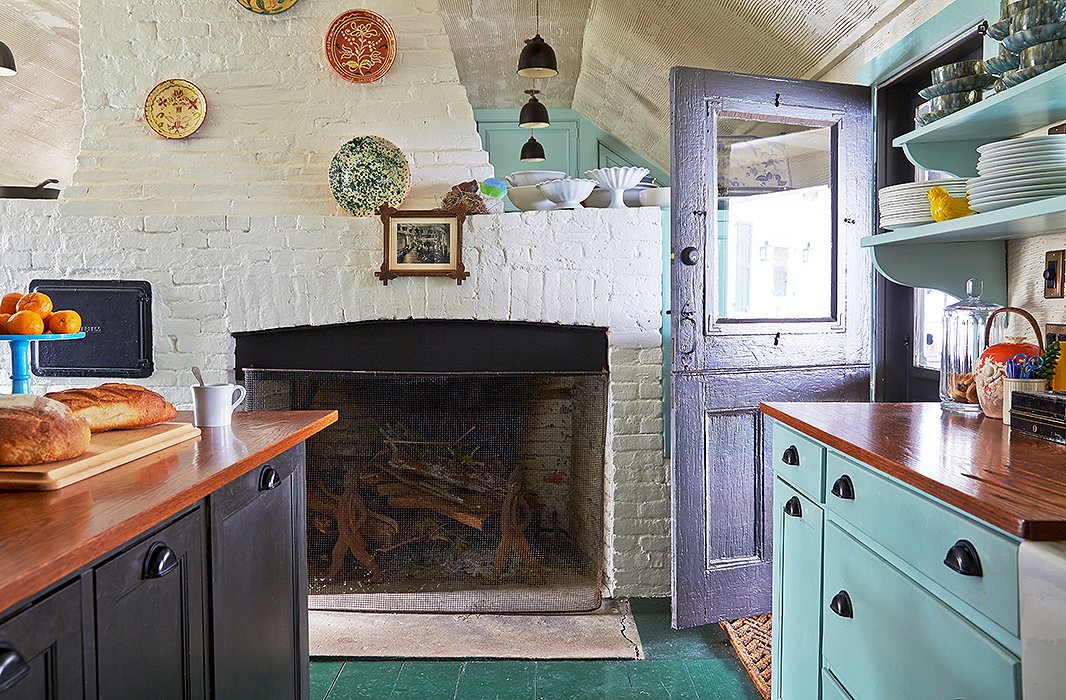 I adore how he has named each of the eight bedrooms after Generals from the Revolutionary War.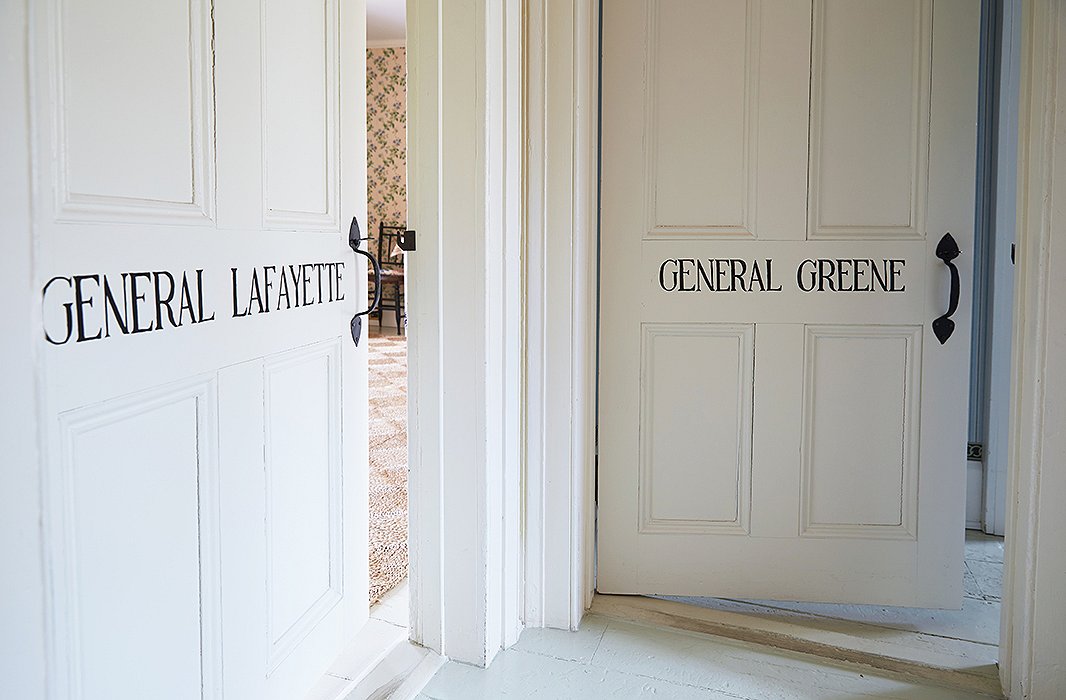 I find myself wanting to try my hand at wallpaper more and more. Isn't this trellised sweet pea design lovely?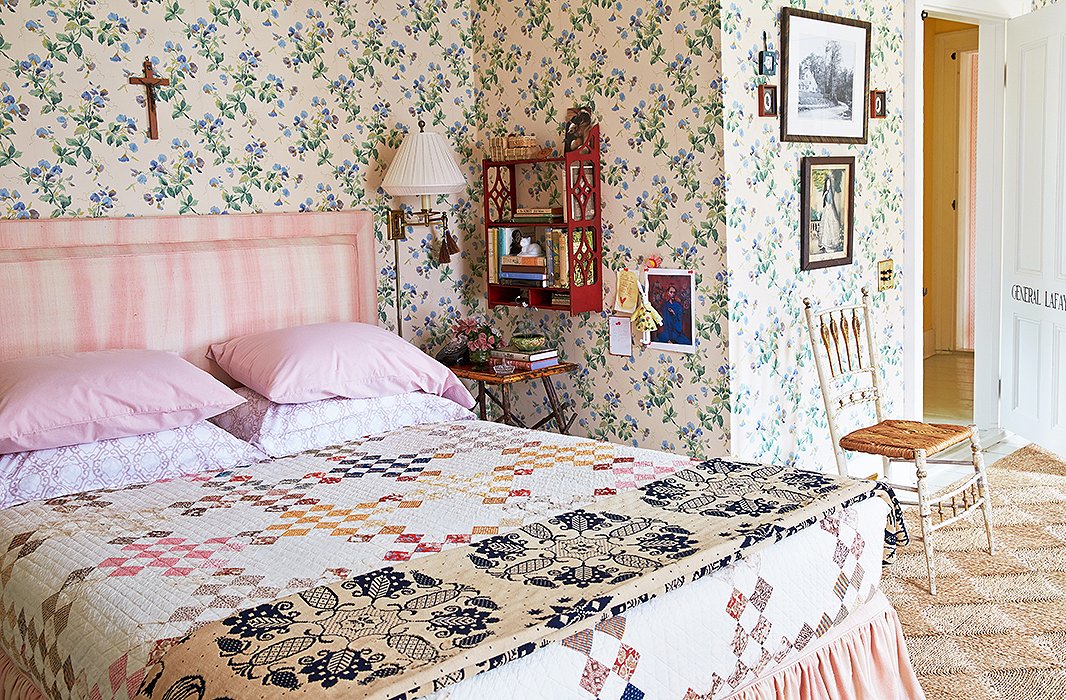 Of course I would find his bathroom charming. He has a picture of the Queen!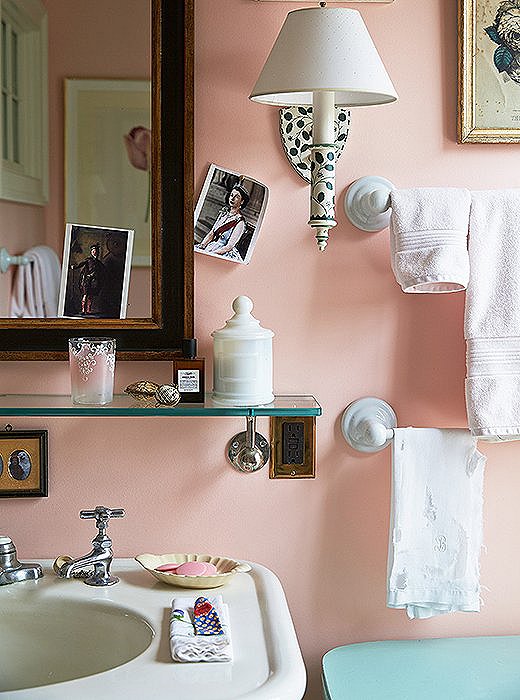 The playroom with its wonderful checked slipcovered chairs truly brings out the child in me.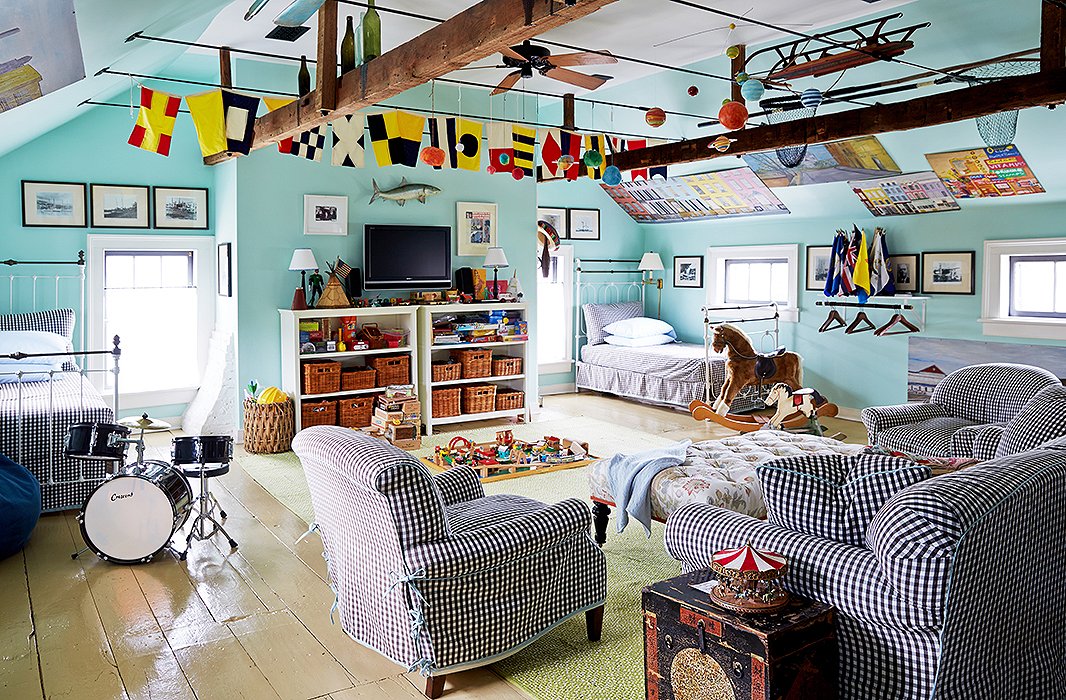 You can see more of this well loved and lived in home HERE.
Laura