There has been so much despair, anger and yes, hate in the world this week.
I found one in Elvis Summers.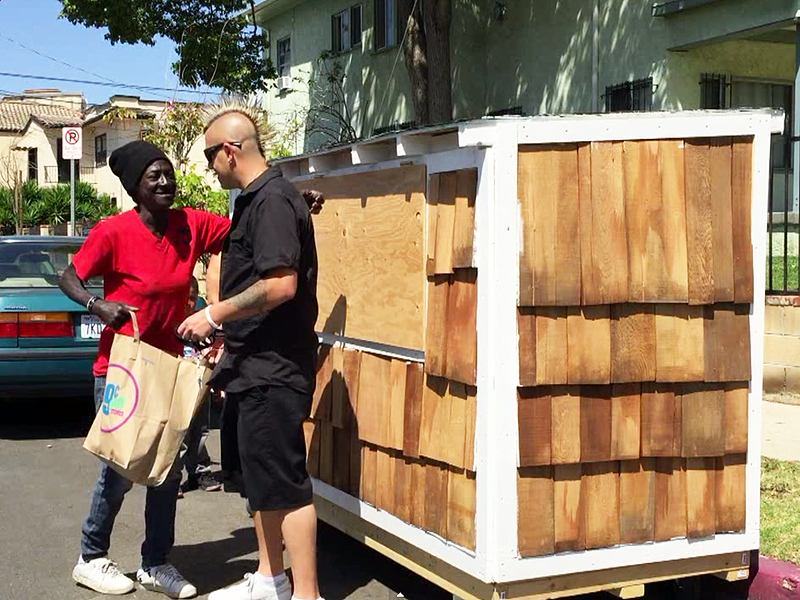 Some people might not even look past the mile high mohawk to see his heart, but

it's there. It's big and really beautiful.
For $500 and a few days of his
time he changed the life of Irene "Smokie" McGhee.
He is now working with the LAPD to find a government-owned lot where more tiny houses could be built for the city's homeless. You can read more of the story HERE.
"Darkness cannot drive out darkness; only light can do that. Hate cannot drive out hate; only love can do that." -Martin Luther King, Jr.