So many of you have left such lovely and caring emails, facebook and blogging messages inquiring if we are ok I thought it would be easiest to respond here. 

As I write this post on Saturday morning we are once again under imminent severe flash flood warning. That sounds a bit worse than it actually is. Although our backyard is indeed currently one large pond. My cute rainboots are truly getting a workout.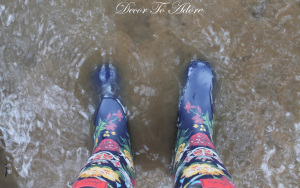 It would be so much worse if Mr. Decor hadn't spent two weeks installing French drains and grading the yard to channel the water away from the house. #mrdecorrocks
We are a family of Boy/Girl Scouts and have a well stocked pantry, bottled water, numerous flashlights, candles, matches and keep our cars gassed up to at least a half a tank at all times should we need to evacuate at a moment's notice. 
With the thunderstorms also comes tornadoes. We have one prime interior closet that also has water, flashlights and pillows at the ready. I have made both children do a tornado drill.
In addition, our family watched this video on what to do if your car begins flooding. 
You have just 30 seconds to save your life.
[youtube=https://www.youtube.com/watch?v=fymjbkGSta8&w=320&h=266]
The good news is that there is a weeklong reprieve forecasted. Ever the blogger I have been working on several major home improvements in preparation of participating in my dear friend Marty's Summer Home Tours 2015.
I have been unable to photograph the completed rooms in Storybook Cottage due to the dark and gloomy conditions but hopefully, it will now happen.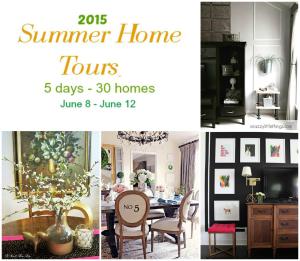 Tomorrow I will share a few sneak peeks of the completed laundry room. 
Thank you for your prayers,
Laura
"There will be a shelter to give shade from the heat by day, and refuge and protection from the storm and the rain." Isaiah 4:6