Are you ready to fall down a beautiful rabbit hole?
If so check out the website Illustrated Faith.
I have to say I was raised to have a healthy respect for the bible. You didn't throw it around, step on it or drop it in any mud puddles. The good book was held in high esteem. I still remember the first time I witnessed, as a teenager, a bible in which the owner had underlined phrases, highlighted entire paragraphs, and wrote extensive notes in the sidebars.
I was shocked!
But then in my mid 20's I was attending a church in which the minister proclaimed:
Those that have a clean bible often lead a dirty life.
While those with a dirty bible (writings as described above) usually lead a clean life.
So I began making small notes here and there in one of my many bibles.
But nothing like this:
or even this:
Of course then I went to Pinterest where I found even more inspiration from other bloggers.
You don't necessarily have to be an artist. There are all sorts of stencils that can be used…
…To create beauty.
I am totally captivated by studying a verse intently and making it truly your own through artwork.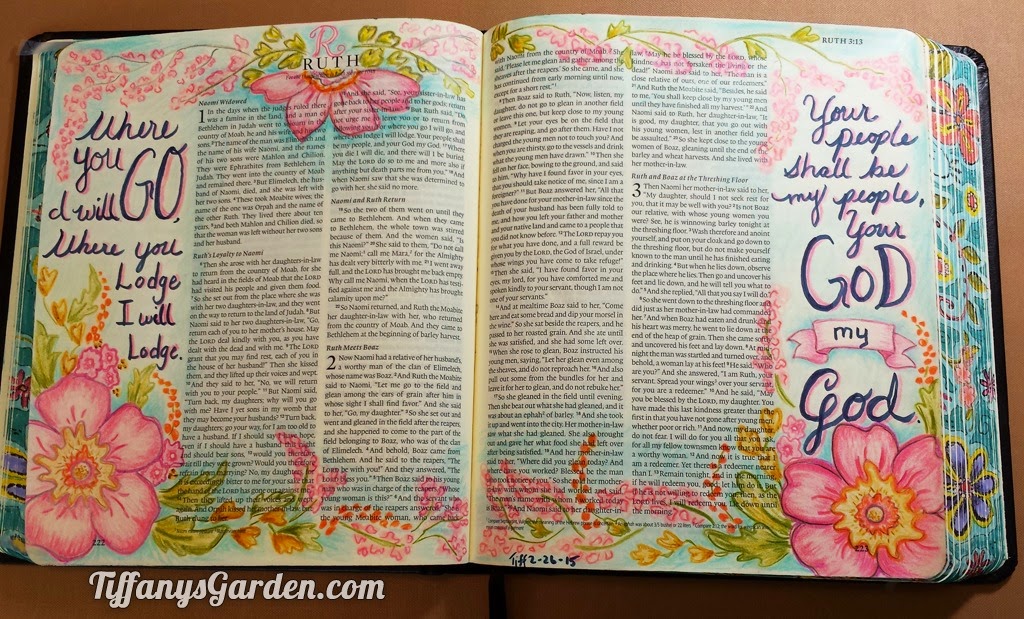 It's really not unlike the amazing Book of Kells that I once talked about HERE.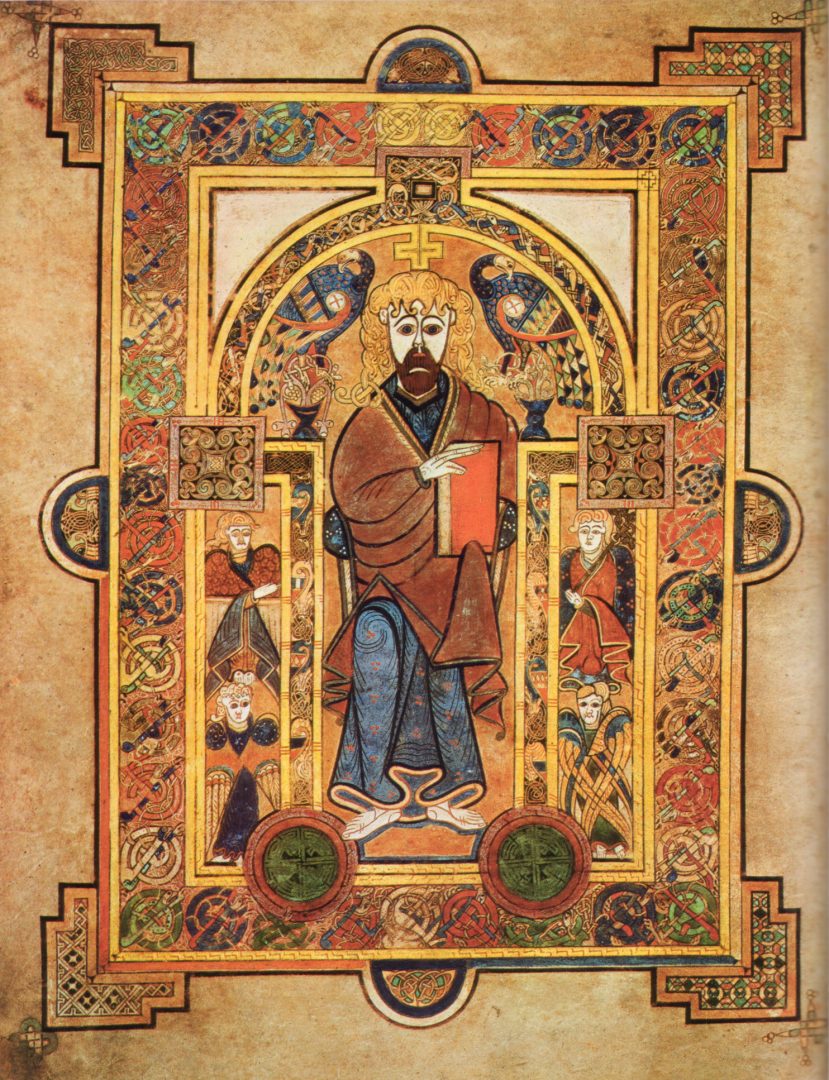 I'd love to hear your thoughts.
Laura
A favorite verse of mine:
"He has filled them with skill to do every sort of work done by an engraver or by a designer or by an embroiderer in blue and purple and scarlet yarns and fine twined linen, or by a weaver—by any sort of workman or skilled designer." ~ Exodus 35:35