I hope you all had a wonderful weekend. I am now smack dab in the middle of finals week in school.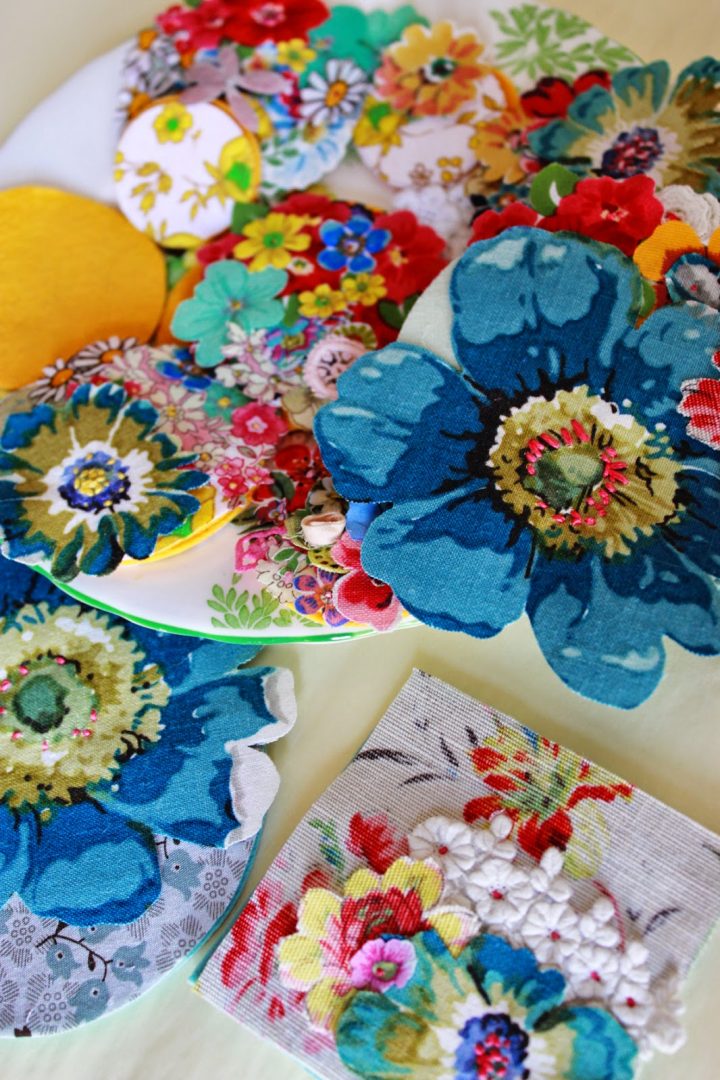 Last week as I rearranged my office/sewing area I found myself looking at some wee bits of leftover fabric from the aprons I had recently made. I just couldn't bear to toss the cheerful scraps into the bin.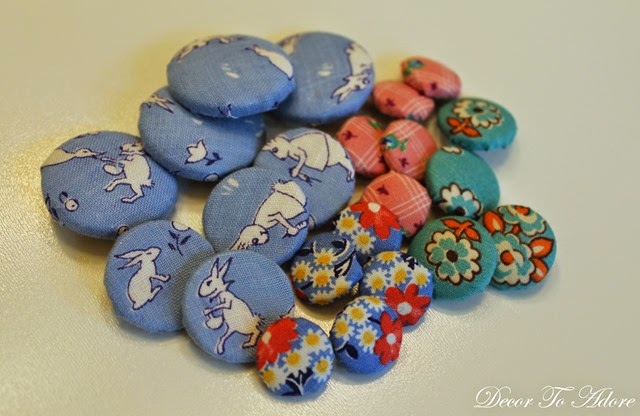 They are quite easy to make. I myself have a large collection of vintage metal button covers but you can also find them at Joann's and other fabric shops. You simply cut a small circle of fabric out, place the button in the center, work the fabric over the metal "teeth" and then snap the back cover in place.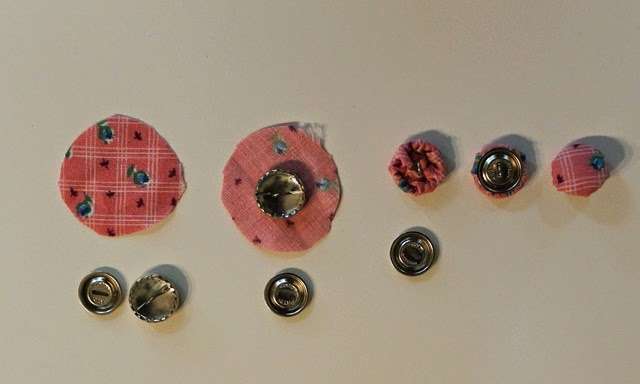 The buttons can be used on all sorts of projects like aprons, pillows, bunting and of course clothing.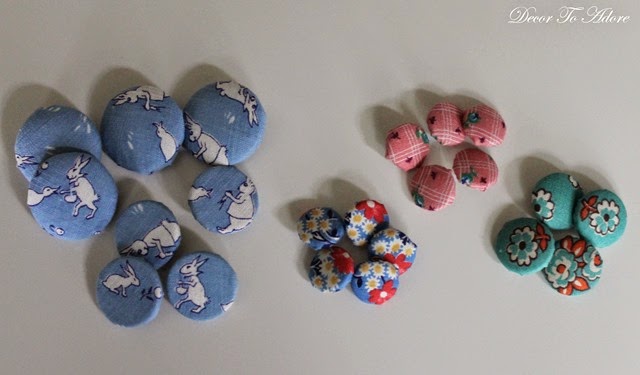 One of my favorite blogs, The Linen Garden,  uses scraps likes nobody's business.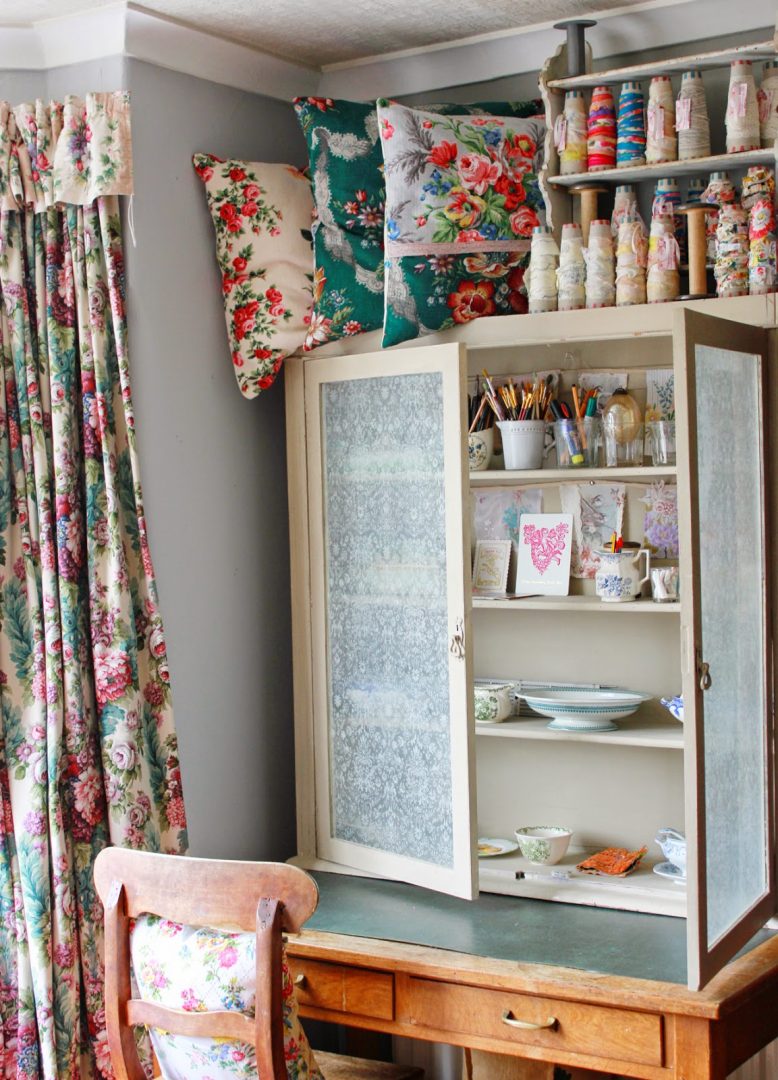 I adore the paving ribbon she creates to wrap around packages and jars.
I'm off to hit the books. Have a wonderful week.
Laura