Oh that's a dilemma uttered by many a homeowner.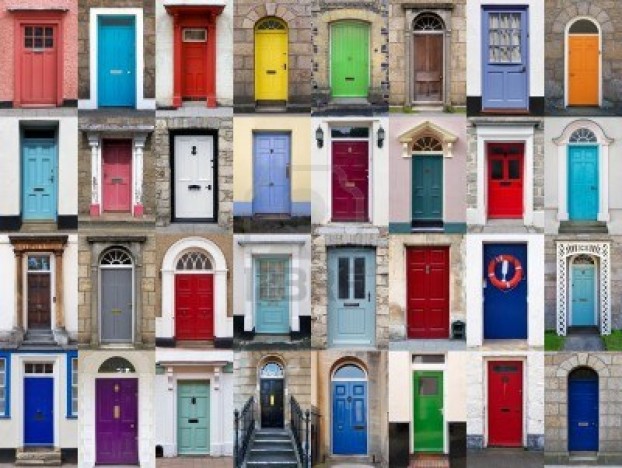 Our current front door color is a sort of "Cherries in the Snow" red. It's a nice enough color. But as you can see the door was not properly primed and the paint is flaking off.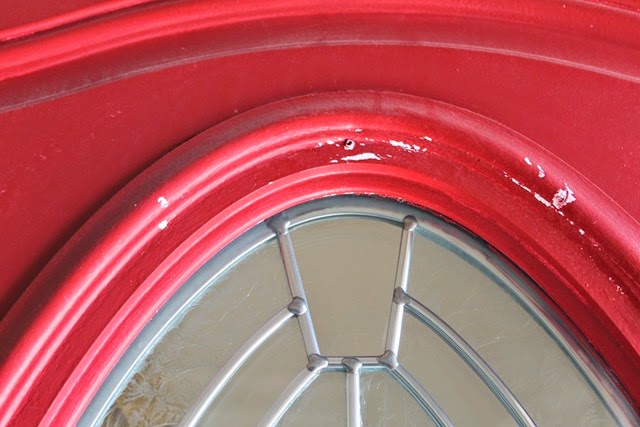 There is also the area where you can see that we changed the locks upon moving in that needs to be sanded down.
In selecting potential paint colors I looked at the much larger surrounding colors that are found in the brickwork. The warm red tones of the brick clash with the cool red of the door. So while nice, the present color of the door is not quite right.
In looking at a color wheel the coppery pink brick house would look best with a soft green door. (Keeping in mind we will probably be painting the trim a softer cream later this summer.)
So I am thinking of these colors:
1. Celestial Blue (101) by Little Greene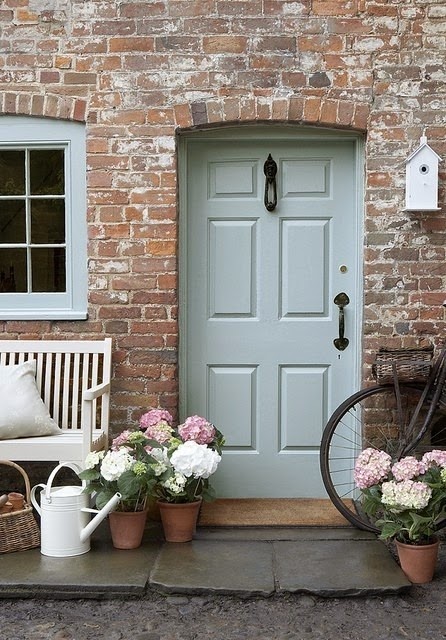 2. Whipped Mint(MQ3-20) by Behr
3. Kind Green (SW-6457) by Sherwin Williams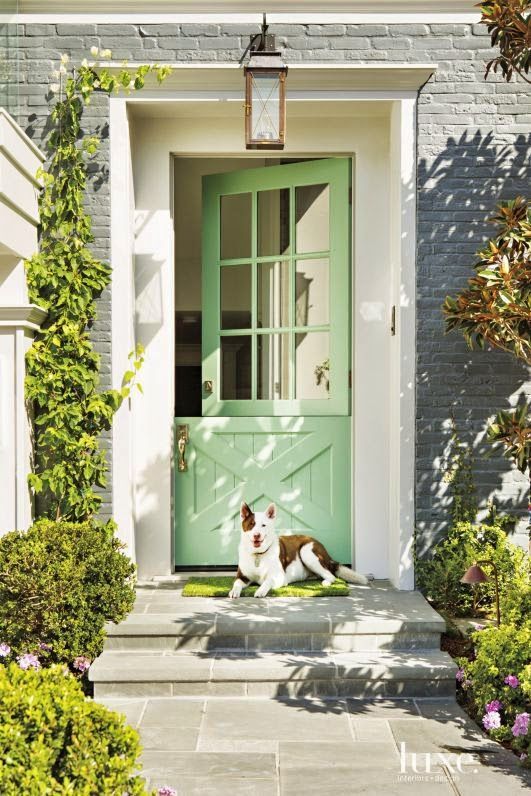 4. Farrow and Ball Card Room Green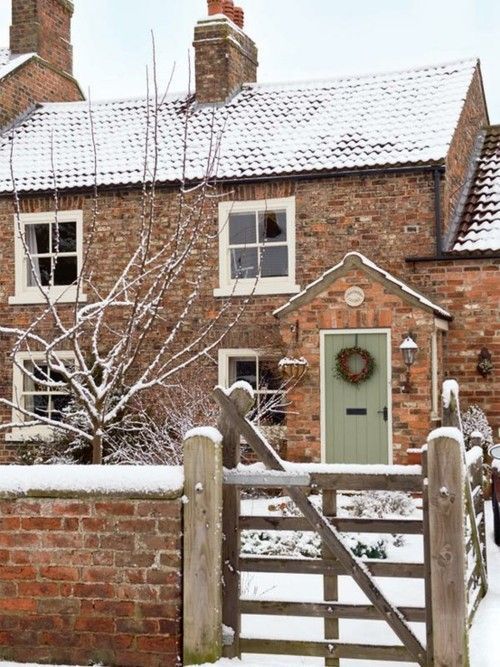 If the weather is good the door will be transformed this weekend.
So cast your vote!
Laura