In years past I have written very specific Irish themed posts in honor of Saint Patrick's Day. One of the DTA readers all time favorite posts is the feature on "Thatched Roof Cottages". I am excited to say that in the future I will finally see these enchanting homes. Mr. Décor and I are now in the planning stages of a trip to Ireland. It has been on my bucket list for a very long time. Mr. Décor has been to Ireland once before, many years ago. It was a pub crawl trip and alas he remembers very little about it. 🙂
I can't wait to see all the green fields. Did you know that green is my favorite color? So, in celebration of St. Patrick's Day I bring you some of my favorite green rooms.
Designer Sarah Richardson is also a fan of green. While used in small does in this sitting area it still manages to make a big impact.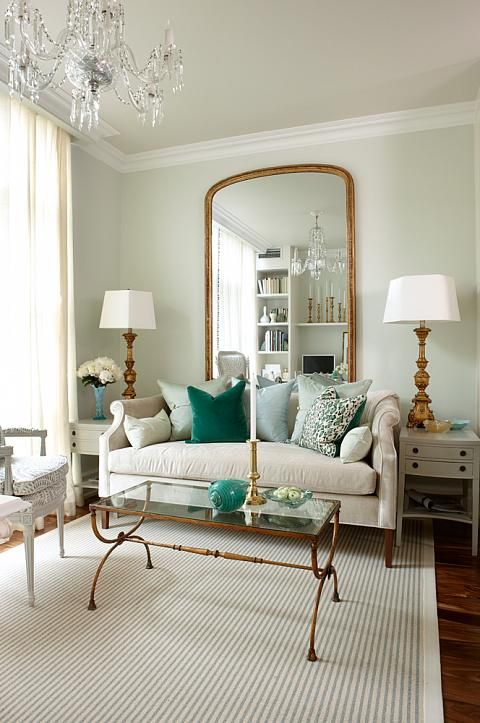 B H & G proclaimed this room the 2015 Color Palette of the Year. I have to say that I wouldn't mind a green velvet couch or pair of chairs.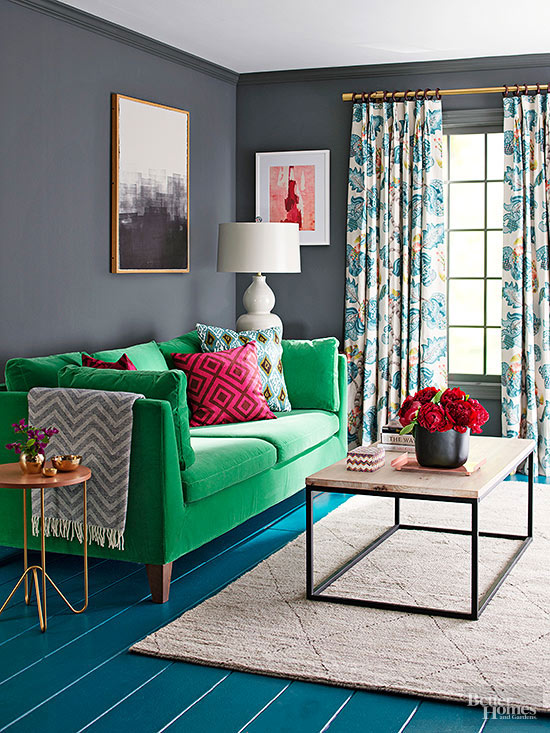 Green can truly be used a neutral. Not only does it pair well with aqua and magenta it looks lovely with gold and black too.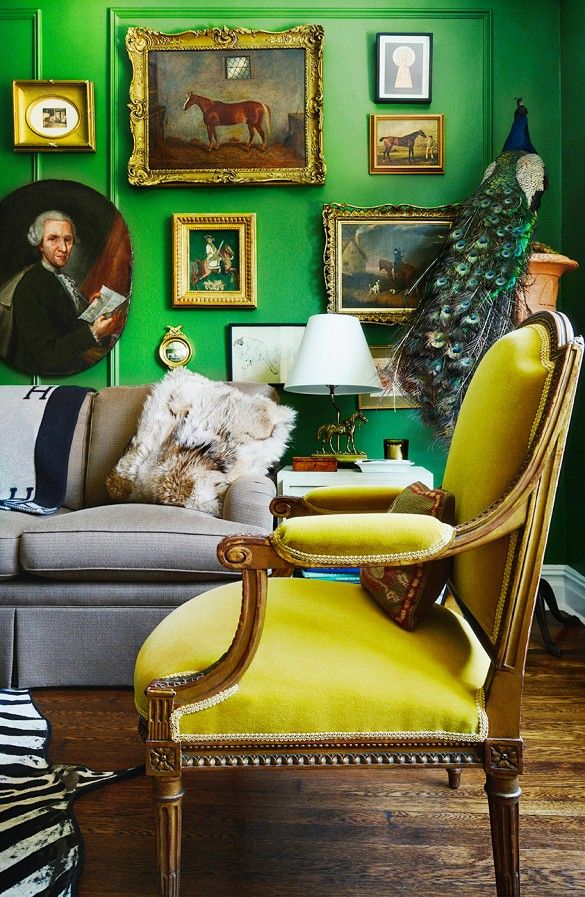 I never tire of looking at this serene scene by Charlotte Moss.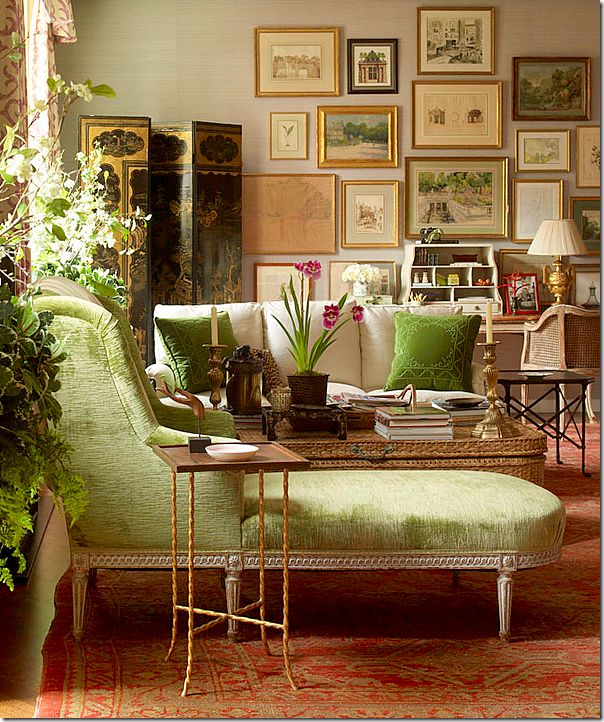 In terms of using green in a kitchen there was one that stood out in my mind. It was the kitchen created by designer Kelly Wearstler for actress Cameron Diaz. It is luxurious opulence at its best.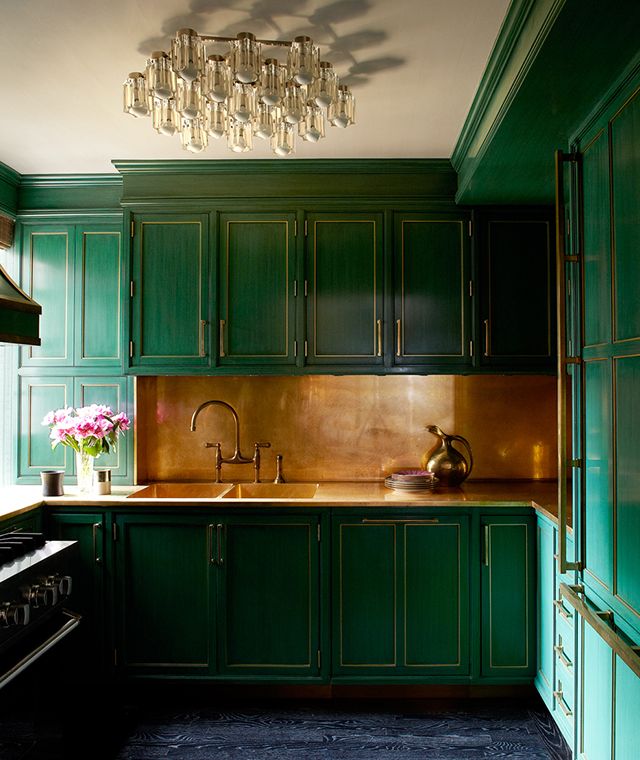 Kristi from Addicted to Decorating was so inspired that she spent the entire summer creating a similar kitchen.
My favorite kitchen with a teal green twist was featured at B H & G. I love the original Victorian leaded glass cabinets.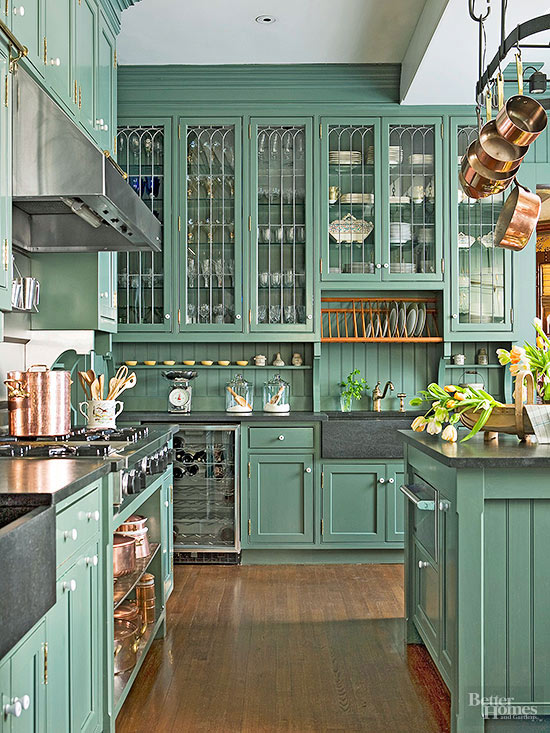 I think if I were to ever have a green kitchen in my own home it would be in the mint family. Oh my stars and garters that copper sink!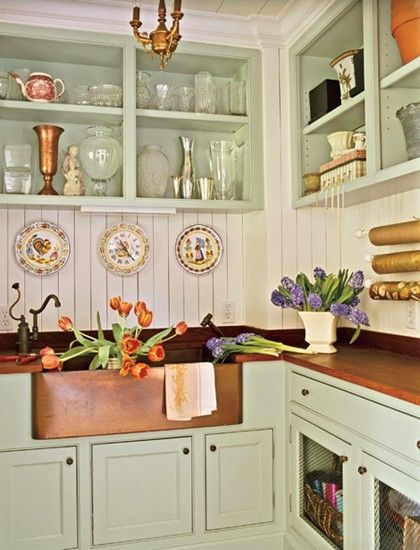 Another hard working room is the powder room. Green is equally at home there. I love the classic look of this bath designed by Anna Forkum.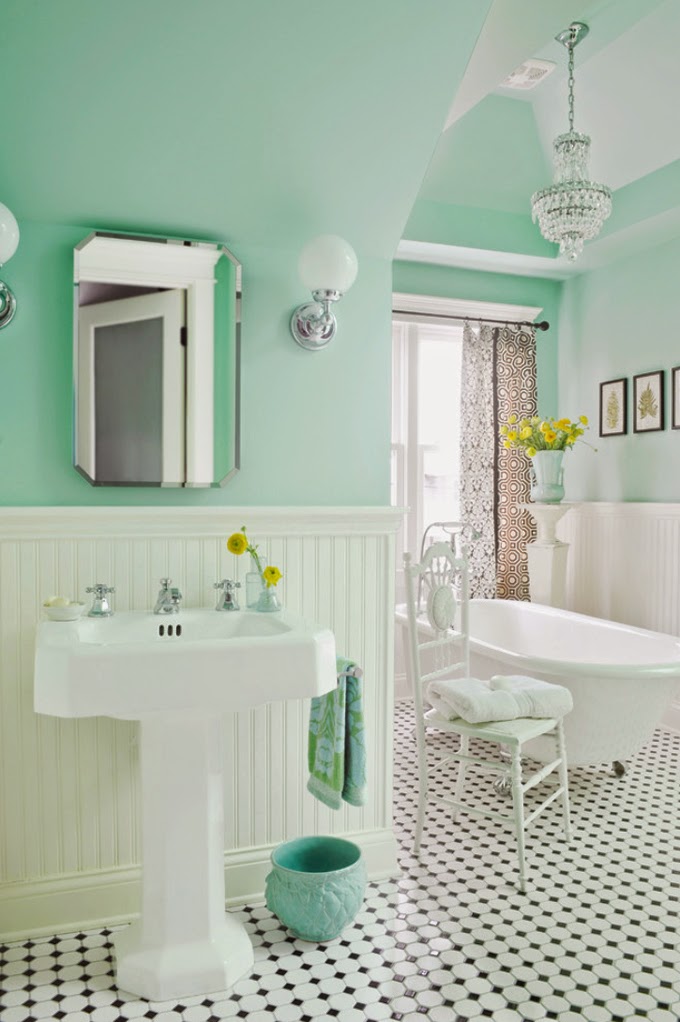 Sometimes just a touch of green is all that is needed. This malachite mirror that Style at Home used is completely stunning! Of course that fabulous sink isn't half bad either.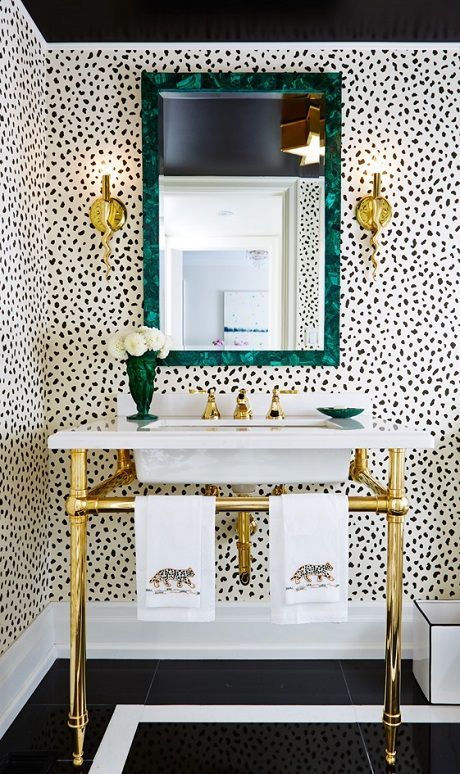 For those with a "skies the limit" budget hand painted de Gournay wallpaper is a dream.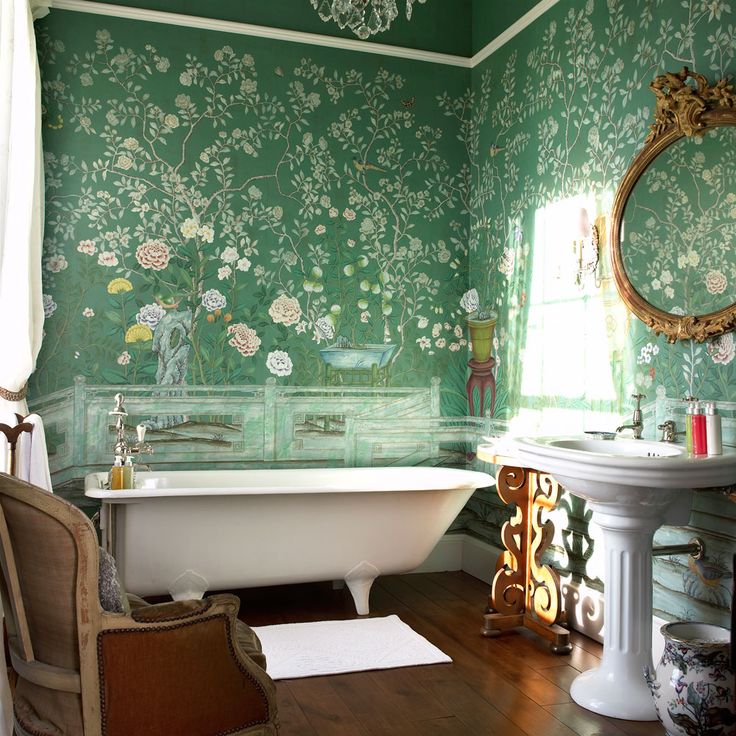 Oh there is just something about copper and green paired together. Someday I will bathe in such a tub!
I must include this small vignette that is just lovely.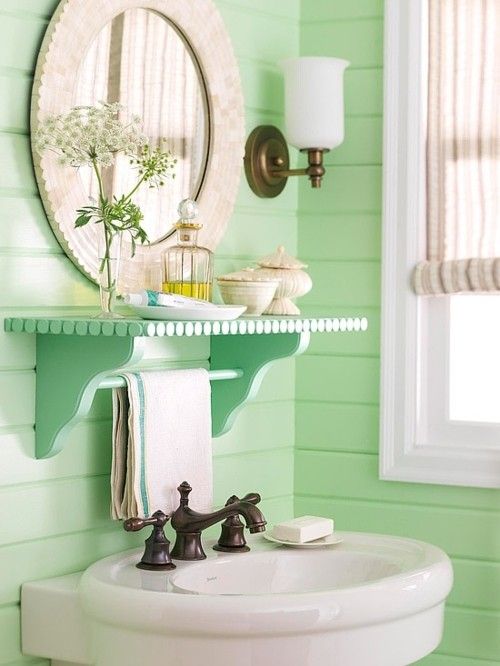 Of course there are also green bedrooms….
I keep promising myself I will use "Sea Salt" by Sherwin Williams sometime soon.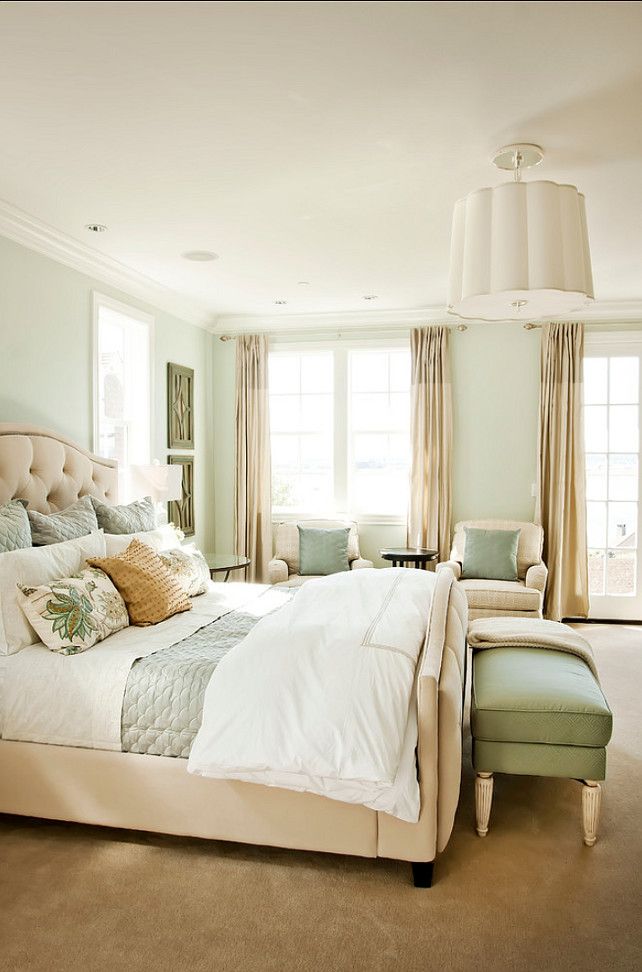 The next bit of green I will be adding to our home will be when I paint the front door.
I'll let you vote on the color this Thursday.
Laura