I think I finished the curtains for the kitchen back in January. I didn't share them because…well, I wasn't really happy with how they turned out.
Yet it seems somewhat shallow and dishonest for me to only show life's perfections.
Because that isn't real and I often learn more from mistakes than I do successes. How about you?
So, I bring you my kitchen curtains.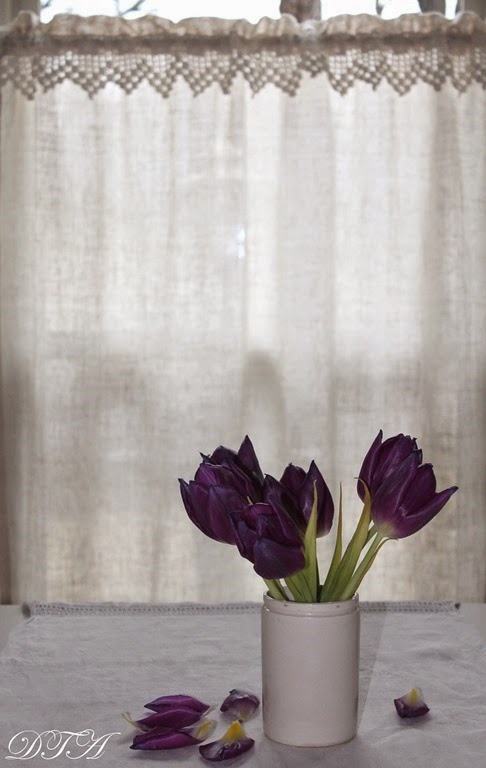 I think I should share the vision of what I was trying to create.
I wanted café curtains hung on oil rubbed bronze rods with rings clips.
But of course there was an issue with two of the windows in the kitchen. The side windows of the bay window measure a wee 16" across.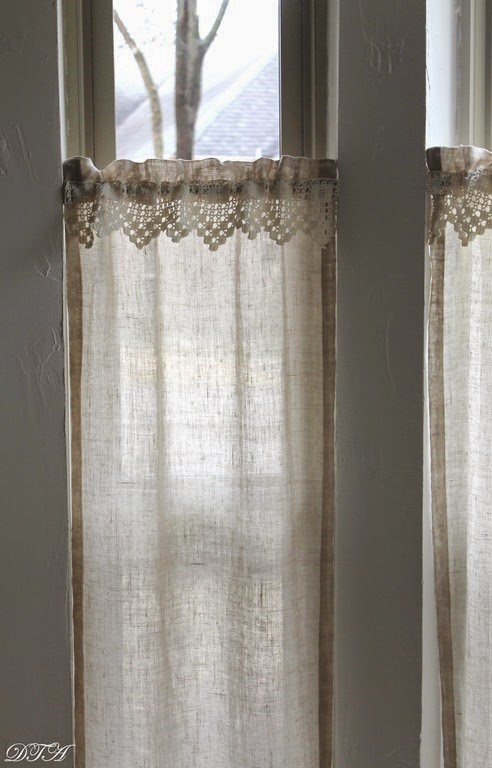 I spent hours searching for interior mounted oil rubbed bronze rods that would fit.
Nothing. Nada. Zip.
So I tried to alter my vision and use white interior mounted rods.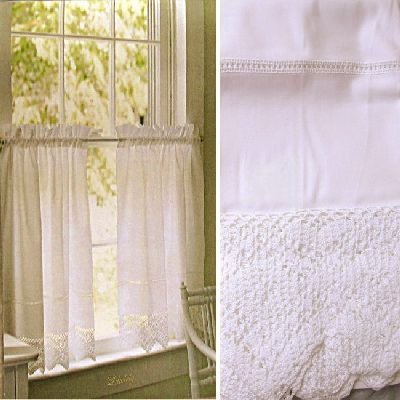 But it just wasn't what I wanted.
Part of the problem lies in the windows themselves.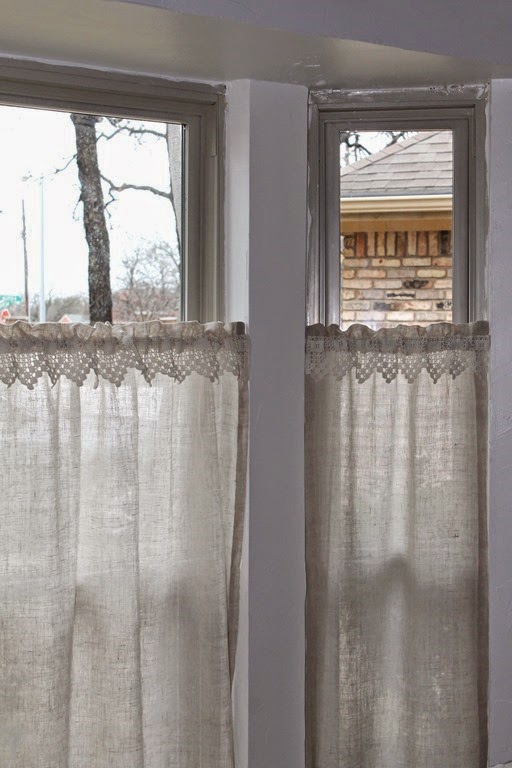 Much like everything else in this house, the previous DIY's by the former owners were just done badly.
I just don't want to look at shoddy workmanship. It makes me angry.
Life is too short to be angry at windows.
I have tried scrapping off the excess caulking but there are several issues I won't bore you with.
There is also the teeny matter that I prefer white window casements to beige. But everything previously selected for this house was beige or brown.
Sigh. Boy do I sound ungrateful and spoilt.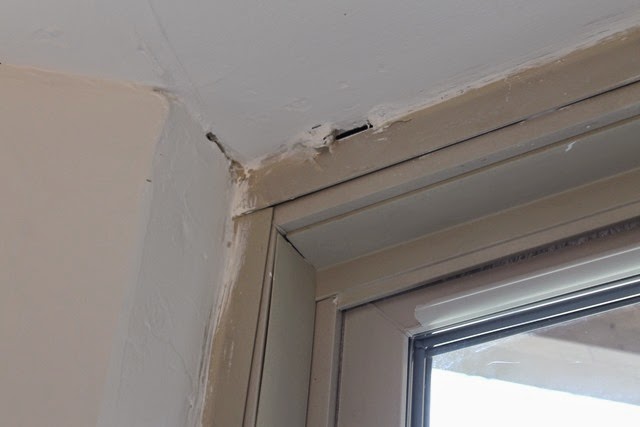 We just don't have it in our budget to replace perfectly good windows. So the best solution seemed to just hide the windows by taking the curtains all the way to the top. But that left the kitchen too dark.
I'm a light loving gal.
So I lowered the curtains.
But then of course I see the shoddy window workmanship.
A truly vicious circle.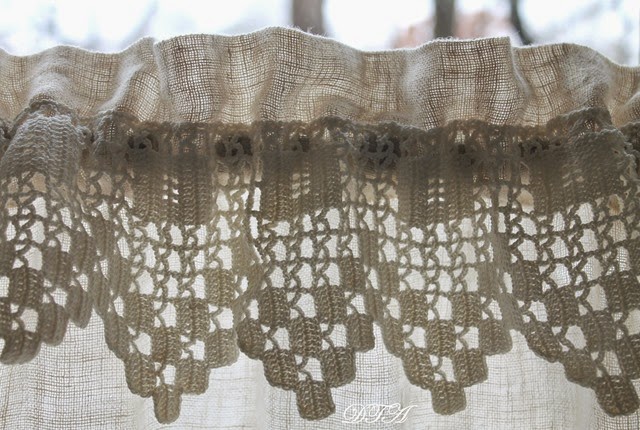 I think too I would have liked to have seen more fullness in the curtain fabric but I was trying to work with fabric that I had.
So, I am on my second attempt at kitchen curtains.
I am thinking something really sheer that I can hang clear to the top that will still let the light shine through.
Like a white cotton voile or organdy.
It has to be pretty. Of course.
And about $20 a window.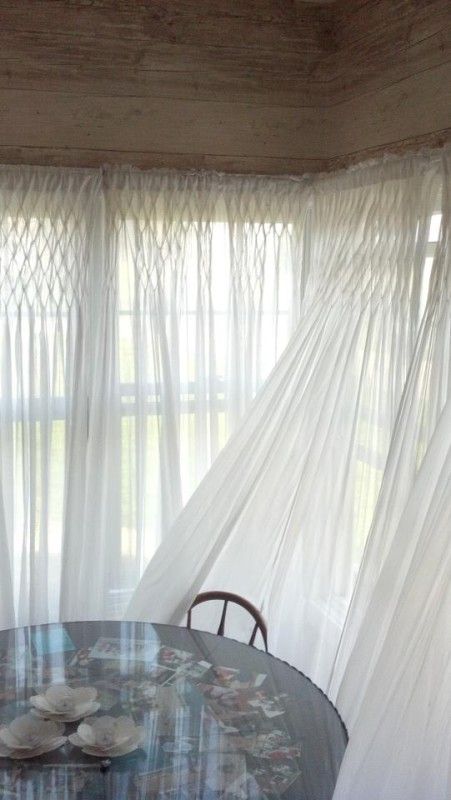 Wish me luck.
Laura