I wonder after a caterpillar has spun its cocoon and wrapped itself in the dark chrysalis, just waiting for transformative beauty, does it ever second guess itself?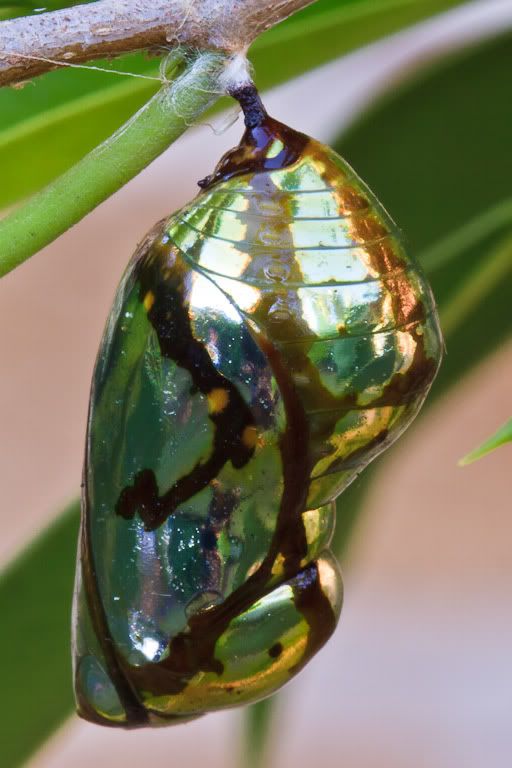 Chrysalis of the Orange-spotted tiger clearwing.
I've been there. So many times. When it feels like eternity just waiting for transformation…or just some small bit of beauty to appear in life.
Even worse is when you are stuck in the caterpillar phase refusing to change or accept.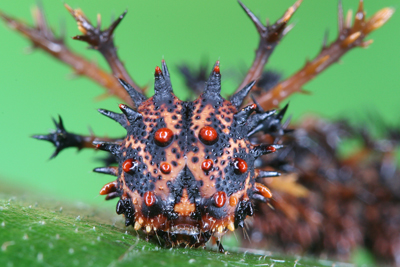 Commander caterpillar
Recently I've been in the dark cocoon stage. Struggling, fighting, trying to break free. Wanting to force the beauty.
But growth and beauty take time.
It can't be rushed.
And then there is that moment when acceptance takes over.
Acceptance to be content in the waiting.  
And somehow acceptance becomes even lovelier than the wondering and questioning of the end result.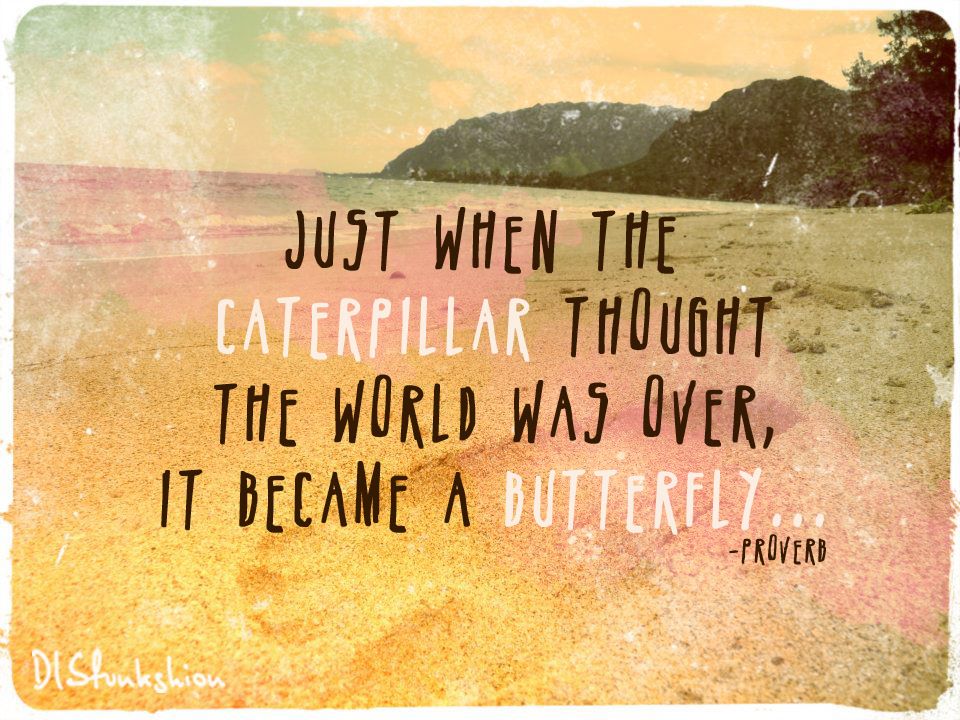 "Therefore, if anyone is in Christ, he is a new creation. The old has passed away; behold, the new has come." ~ 2 Corinthians 5:17
The Crimson Rose butterfly (Pachliopta hector) of India.
The journey can be difficult, but there is peace in acceptance,
Laura