First and foremost I want to say that this is NOT a sponsored post. All opinions are strictly my own.
There is nothing like an announcement that your high school reunion is coming up that will make you rapidly search for the fountain of youth. I do read a few beauty blogs and they all seem to agree that the following two products are great!
First up Boots Rosewater Toner.
In the evenings I wash my face with Cetaphil and now follow up with a spritz of this tonic. It somehow really prepares my skin for the next step of moisturizing. The smell is divine and I love that it features organic ingredients as our skin is the largest organ in our bodies. I found it at Target for $8.39.

I have read about this next item for over two years. But the price tag made me hesitate. I finally pulled the trigger and bought the Clarisonic Mia. Um yeah, after just using it once my aging skin looked and felt better. Over the next week I did have a few breakouts as it pulled everything to the surface. But I am now on week 3 and both longtime visiting friends and family members have complimented me on my skin. I use the sensitive skin brush. While I purchased mine on Ebay for a great deal you can also find them at Ulta and Nordstrom for around $99.00.
My daily uniform this winter has been skinny jeans,  some sort of sweater, and ankle boots. On colder days I switch out the necklace for a scarf.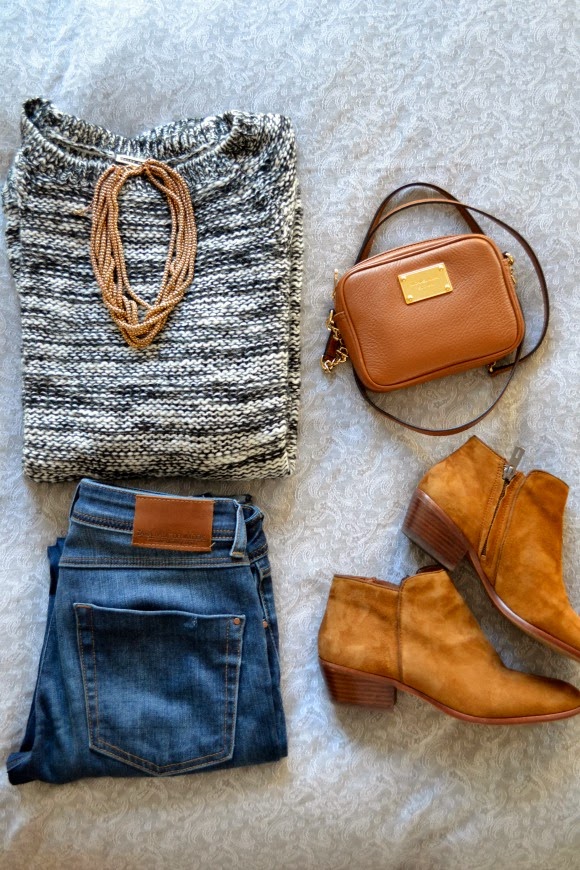 I also add a tee shirt layer underneath. Hands down my favorite tee is by Joe Fresh at J.C. Penney. I have the Striped Knit T in both black and navy, and the Solid Basic T in a few colors. It is good quality, 100 % cotton that is not too thick or thin. It washes and dries beautifully. You can find it currently on sale online and in stores for $9.94.
I can't claim the discovery of the best socks ever. The Fashionista has been singing the praises of the Free People Ruffled ankle sock all winter long. She finally gifted me with a pair on Valentine's day and yep, they feel great, wash well and the touch of lace does look pretty cute peeking out from my ankle boots. For someone who doesn't have an employee discount a pair is a bit dear at $14.00, but treat yourself. Or just watch for a sale. It should be soon as the spring fashions are starting to arrive.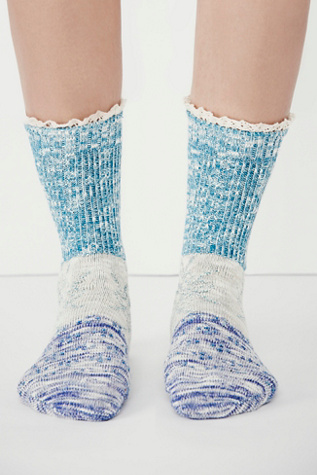 Now who else is ready for spring! I myself was wanting some PINK!
When I purchased the FLOWER Win Some, Rouge Some Crème Blush in Primrose & Proper I thought I was buying a powder blush. To the point that when I first opened it I took my blush brush and ran it over the blush, brushed it on and it felt…different. Light bulb on. I have always stayed away from crème blushes because of my oily skin but since I was completely out of my usual Clinique blush I decided to go with it. This blush is fantastic! When further researching it there are PLENTY of people who agree with me. It adds a very natural looking glow, doesn't feel greasy and has terrific staying power. Created by Drew Barrymore, you can read her company's philosophy HERE. The best thing? It's $8.98 at Walmart.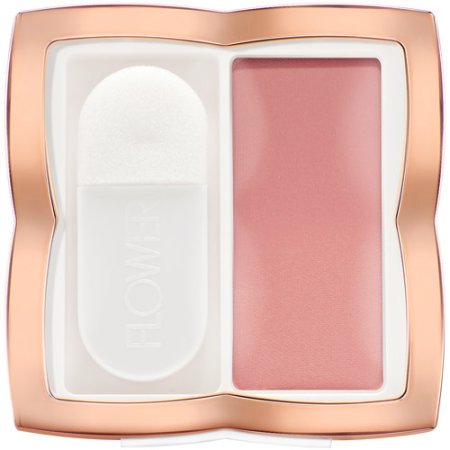 After such blush success I went back to Walmart to try and find a pretty peachy pink lipstick for spring. My lips tend to be quite dry so I generally choose a glossy formula but don't like it to be gloppy. Another winner. FLOWER Kiss Stick High Shine Lip Color in Sweet Peony. My lips did not cake, crack or feather and the color had great staying power. At just $6.98 I think I might go pick out a few more colors.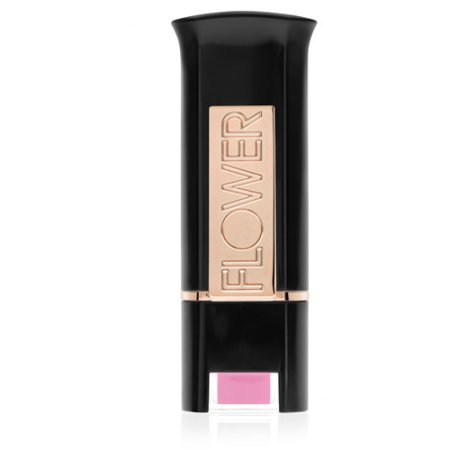 So tell me, what new great discoveries have you made?
Laura