The small entryway at Storybook Cottage measures just 6' by 7'.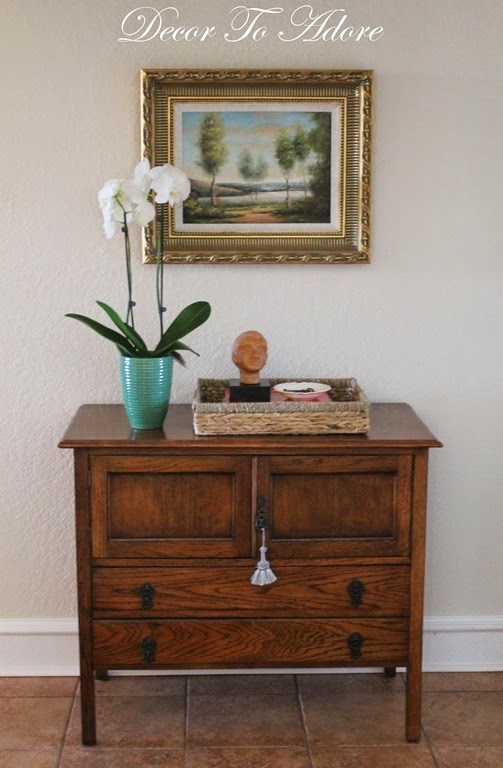 This gives you an idea of the overall space. We so appreciate the generous baseboards…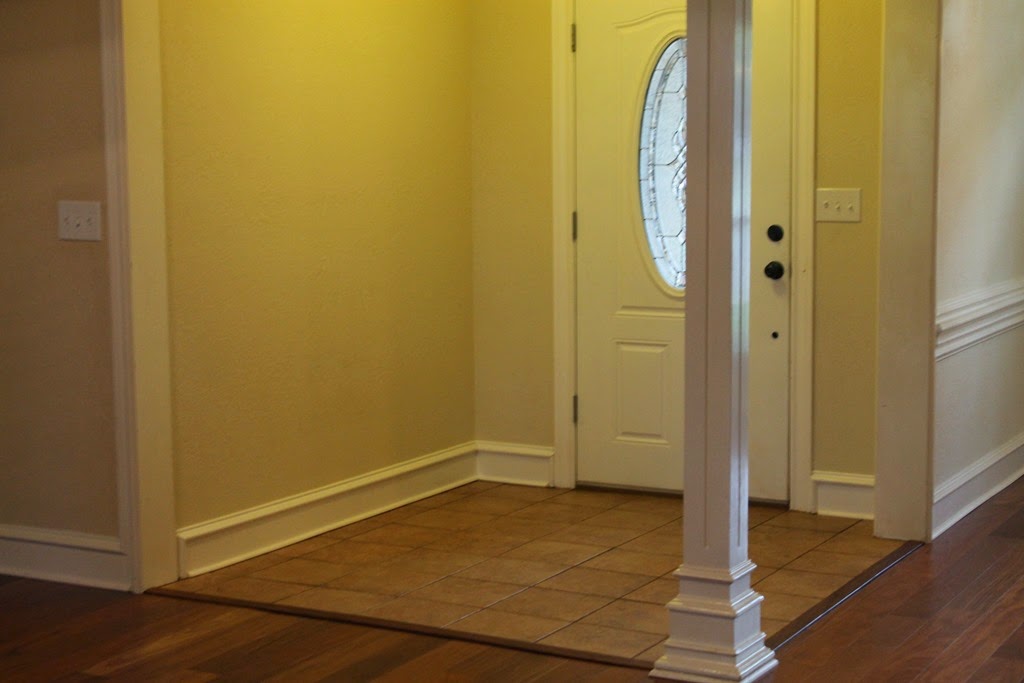 …and lovely crown molding.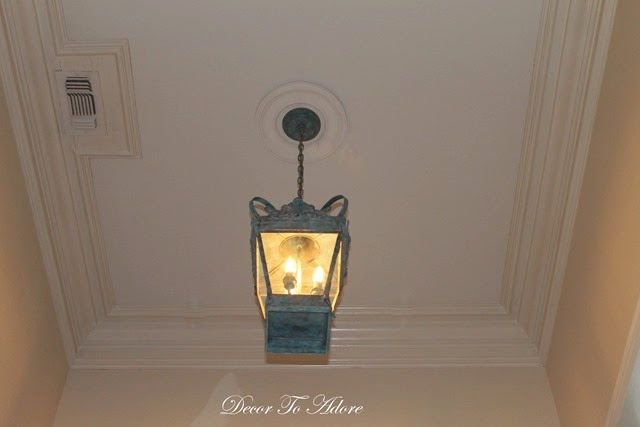 The walls were painted "Cottage White" by Behr. It is a warm cozy white. The ceilings and trim throughout the house are "Du Jour" by Valspar. A crisp, clean white.
This was the light fixture that came with the house. As I said in a previous post this room receives very little natural light and the yellow glass shade did nothing to improve the dark situation.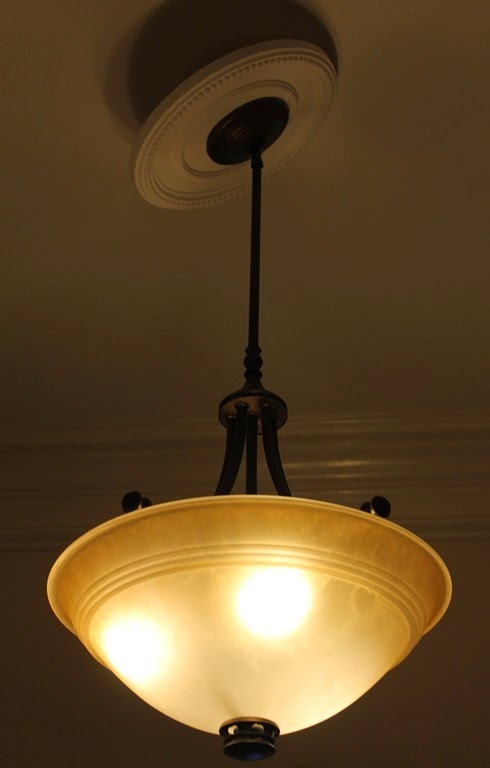 I first thought I would paint the lantern I found at HomeGoods a bright Chinese red.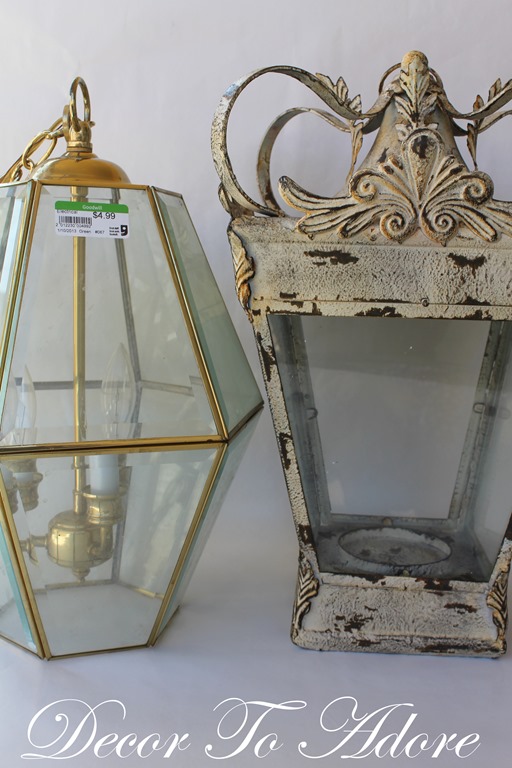 I am so very glad that I instead created a verdigris finish.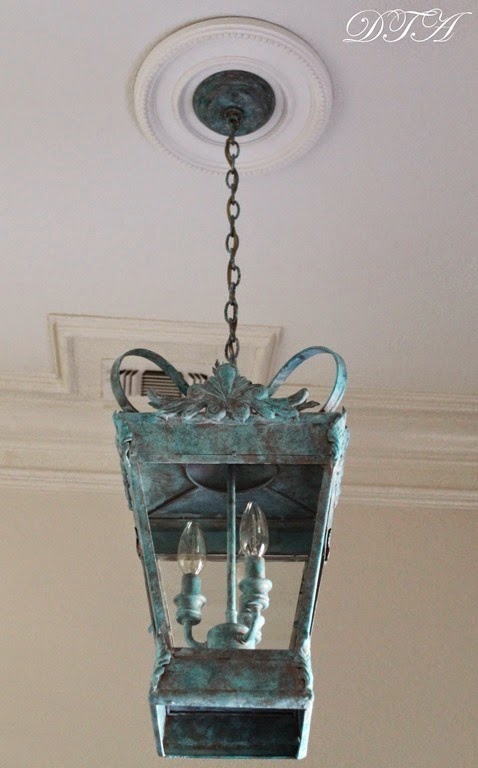 The lantern provides a clear white light at night. So much better than the yellow cast of the previous fixture.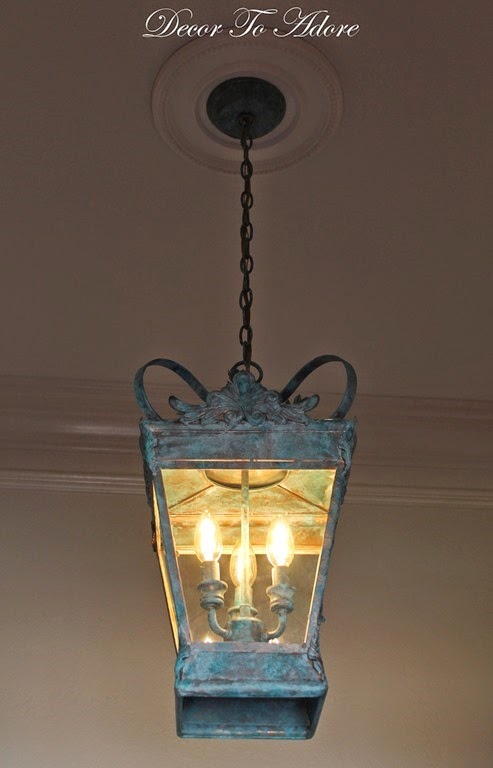 It also has a bit more character than the original light too.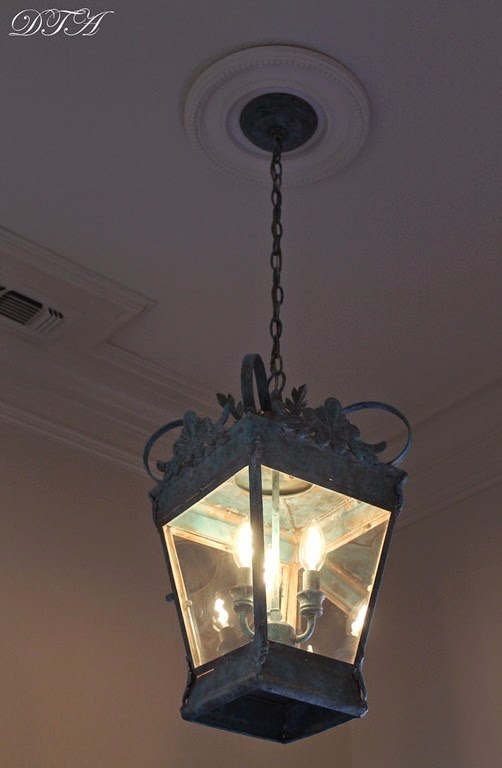 But I did add a touch of red to the space for the month of February through books. A simple sculpture done by my mother, Karen, a 50 cent Royal Albert bowl with antique skeleton key are corralled in a sea grass tray from Ross.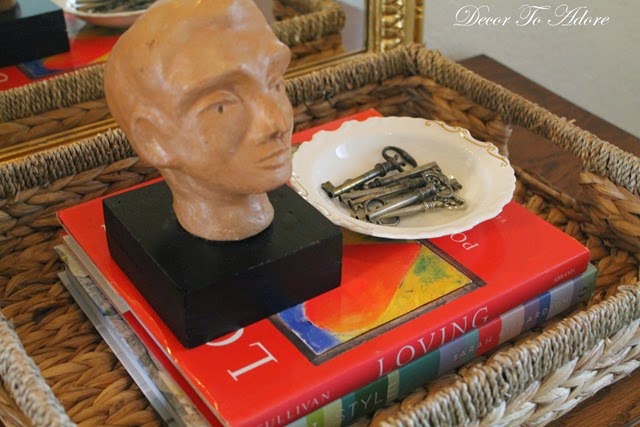 Over the weekend I found a fabulous mirror at an estate sale that I am now trying out in the space instead of the painting.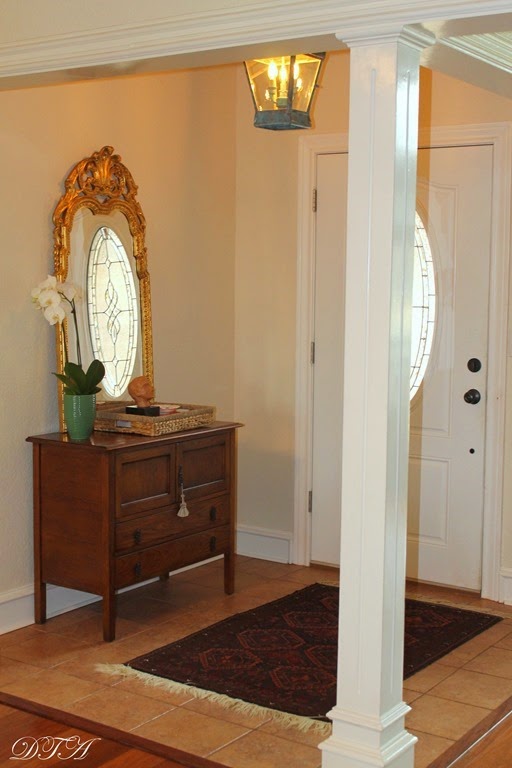 More on the mirror Friday. But let me know which vignette you prefer.
Laura