So many of the rooms in Storybook Cottage are coming together in bits and pieces.
The sun room is aptly named as it is the room where our son spends most of his time.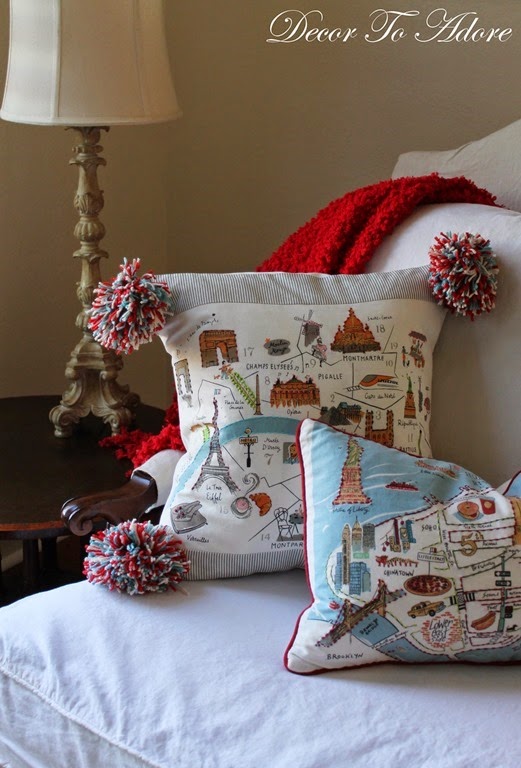 Sweet Guy was recently with me when I was returning a few things to Home Goods that didn't work out for the living room. Near the entrance on an end cap he spied this pillow which had so many of things he loved when he visited N.Y.C. with his cousin Maddie.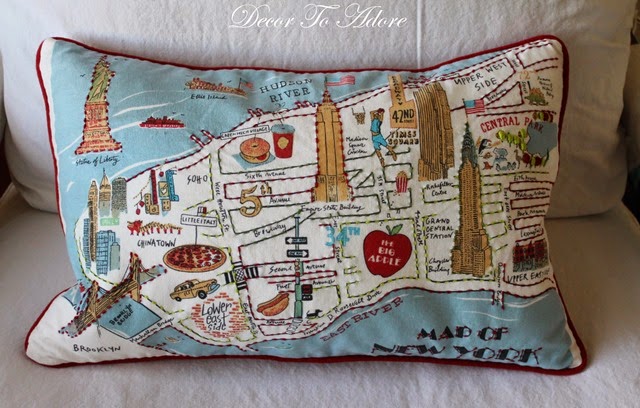 He asked if we could get it for the sun room as he wanted it to have a "primary color palette". (He is SO my kid. 🙂 In the same breath he picked up the pillow next to it and said "You should get this one for yourself mom, it's Paris."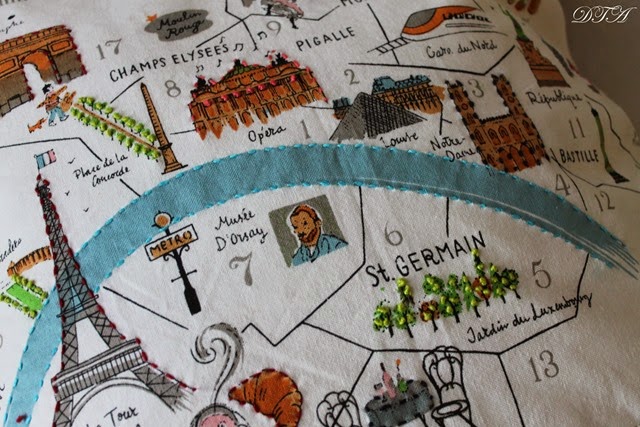 It did seem to have my name (as well as Rudi the doxies name) written all over it.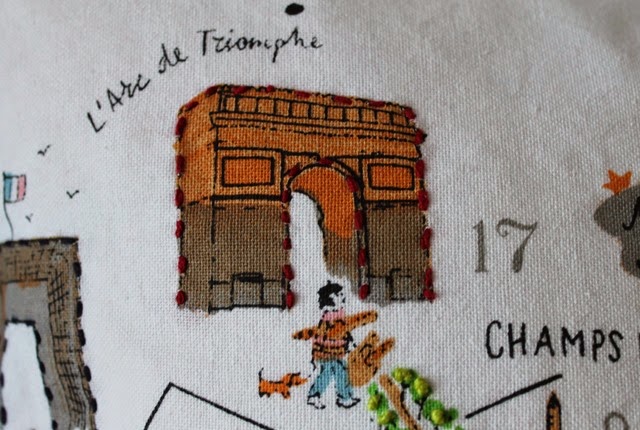 So the two pillows came home with us, but the Parisian pillow looked a bit plain next to the NYC pillow with it's red cording.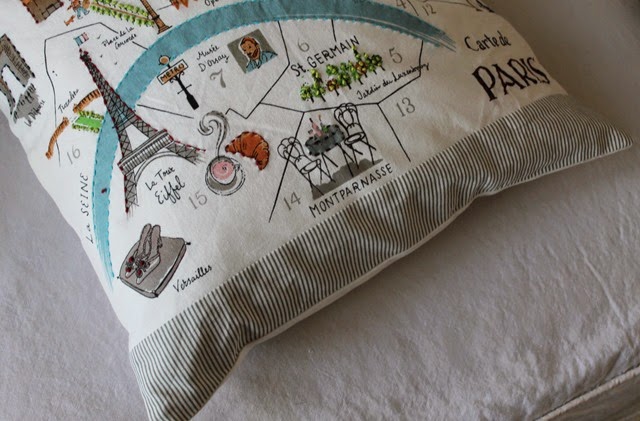 I went to Joann's as they were having a sale on yarn and picked out three colors. As you may know France's flag is also red, white and blue. While I took a bit of liberté with the shade of blue it made me happy and matched the pillow.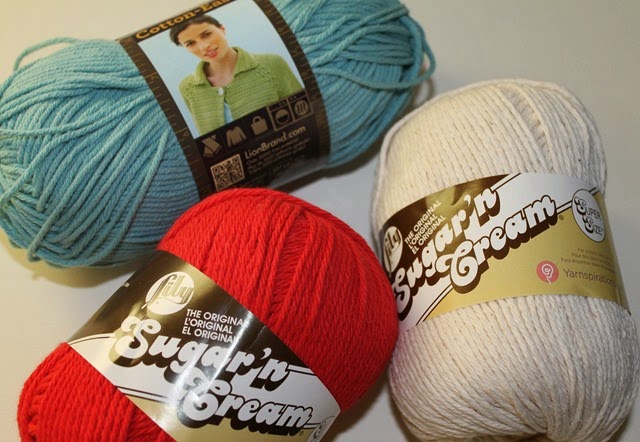 Then I just cut out a piece of cardboard about 3" x 3" square and proceeded to wrap the yarn around it 60-70 times. After carefully removing the yarn off the cardboard it was a quick tie in the middle then a snipping of loops.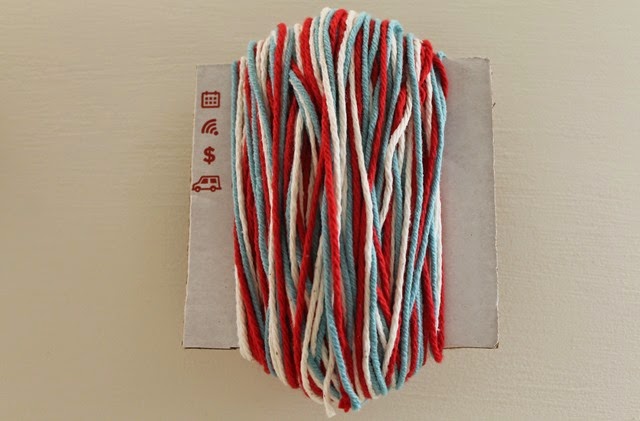 Pom pom city. Multitasking, I also worked on one of my New Year's resolutions…watching the entire series of "Gilmore Girls" on Netflix. This project required just one episode.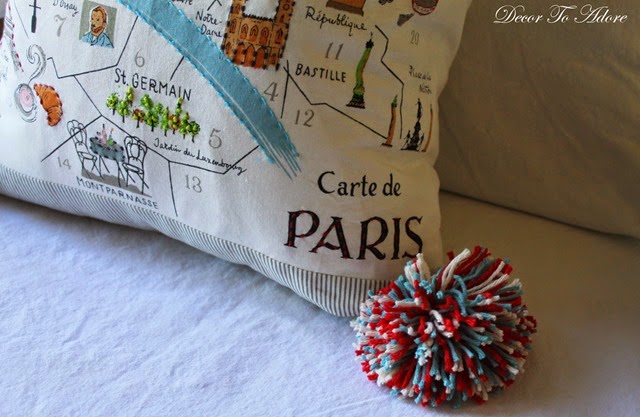 I love how the red French knots and stitching just pop off of the pillow now. Before they were a bit lost.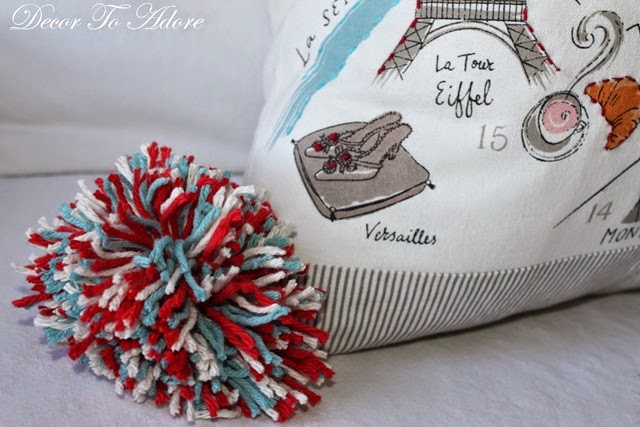 C'est magnifique!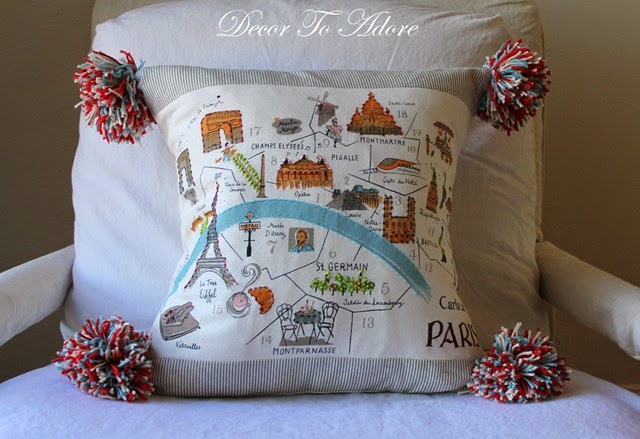 What quick project is making you happy?
Laura